Cars are very important to us and to our day to day lives, we use them to go from one place to another. So what would it feels like living in a place where there are no cars or other motorized vehicles? Here are 10 tourist destinations without cars according to 10mosttoday.com: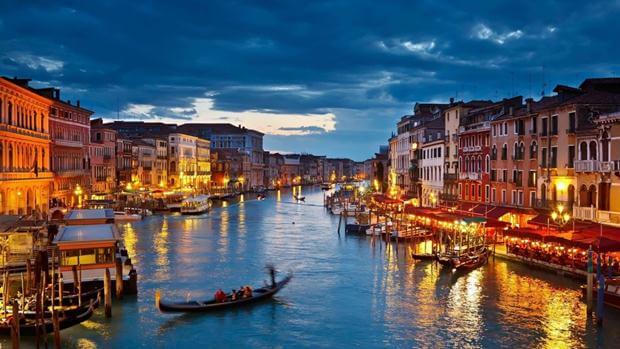 Photo: iwallhd.com
1. Venice, Italy – Venice is built on 117 small islands which are separated by canals and linked by bridges. No cars are allowed in the narrow streets of the city and transportation is done by waterbuses and gondolas.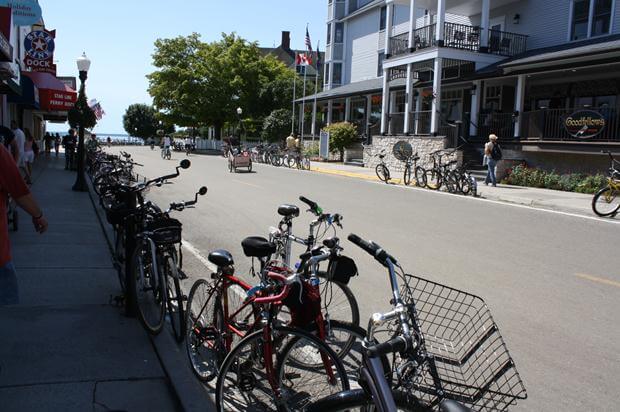 Photo: en.wikipedia.org
2. Mackinac Island, Michigan, United States – The small island of Mackinac is located within Lake Huron. It has a permanent population of 492 people, but during the summers, the island is packed with thousands more people, either workers or tourists. The island banned all motorized vehicles in 1898, and the ban remained till this day. The only means of transportation is either bicycles or horse-drawn carriages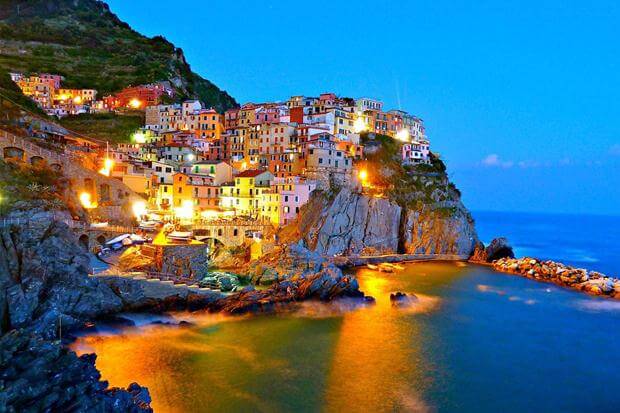 Photo: worldfortravel.com
3. Cinque Terre, Italy – The Cinque Terre, or "the five lands" is a portion of coast on the Italian Riviera, consisting of five villages: Monterosso al Mare, Vernazza, Corniglia, Manarola, and Riomaggiore. The coastline with the villages and the surrounding hills are part of the Cinque Terre National Park which is a UNESCO World Heritage Site, and was previously mentioned here as one of the most colorful places in the world. Cars have been banned from Cinque Terre over a decade ago so you cannot reach the villages by car. Trains, boats and padestrian paths will get you to the villages and between the villages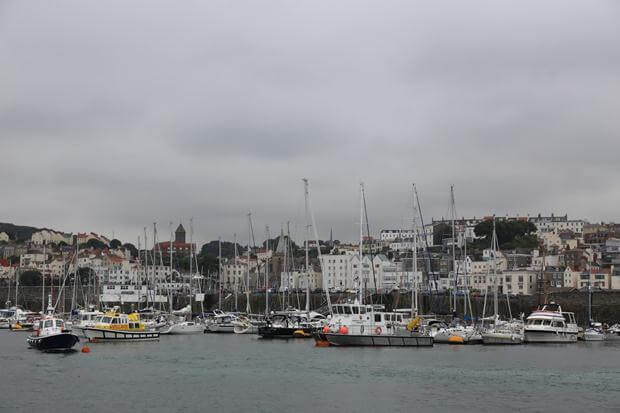 Photo: sweetsoutherndays
4. Sark, United Kingdom – The small island of Sark is located in the English Channel, off the coast of Normandy. The island is part of the United Kingdom and has a small population of about 600 people. Cars are banned from the island and only tractors and horse-drawn vehicles are allowed.
Photo: fotolibra.com
5. Fes el-Bali, Morocco – Fes el Bali, or Old Fes, is the oldest part of the city of Fes, the third largest city in Morocco. No cars are allowed inside the Medina of Fes el-Bali so you'll have to walk the narrow streets by foot. With a population of 156,000 people Fes el Bali is believed to be the biggest car-free urban area in the world. The beautiful walled area is a UNESCO world heritage site since 1981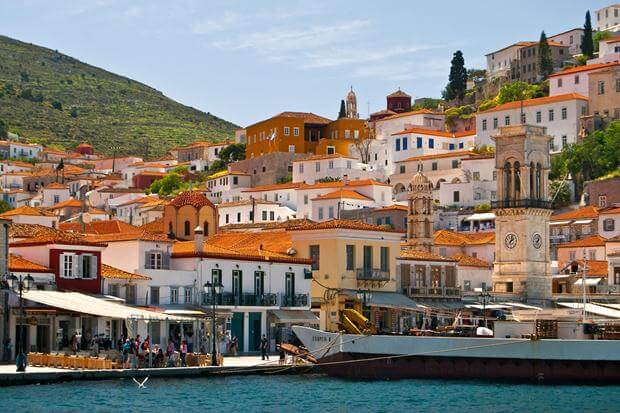 Photo: cntraveller.com
6. Hydra, Greece – I mentioned Hydra island before as one of the 10 most popular Greek islands. Located just over an hour by boat from Piraeus, Hydra has a unique beautiful architecture: There's one main town known as "Hydra port" with a population just under 2,000. The town consists of a crescent-shaped harbor, surrounded by restaurants, shops, markets and galleries. Steep stone streets lead up and outwards from the harbor area and most of the residents' houses and hotels are located on these streets. All motor vehicles are banned from this island with the exception of rubbish trucks. Donkeys, bicycles, and water taxis provide public transportation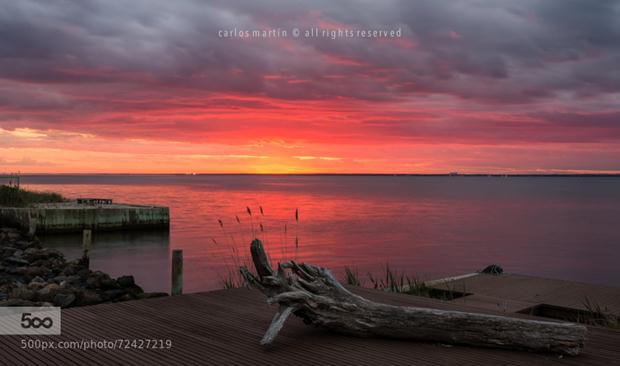 Photo: edaccessible.com
7. Fire Island, New York, United States – Fire Island is located near Long Island, New York. The island is long (50 km or 31 miles) and very narrow (1,310 feet or 400 meters at most) and has a small permanent population of around 300 people, which grows during the summer to thousands by seasonal residents and tourists. Motor vehicles are not permitted on the island, with emergency, construction and other utility vehicles being the only exceptions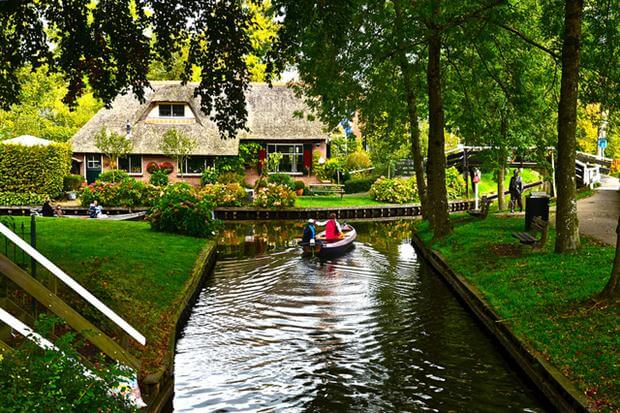 Photo: joltable.com
8. Giethoorn, Netherlands – The Dutch village of Giethoorn is known as "Venice of the Netherlands". The village used to be completely car-free, but today only the old part of the village remains as such. Giethoorn has more than over 180 bridges and numerous canals. All transportation in the old part of the village is done either by foot or by boats in the canals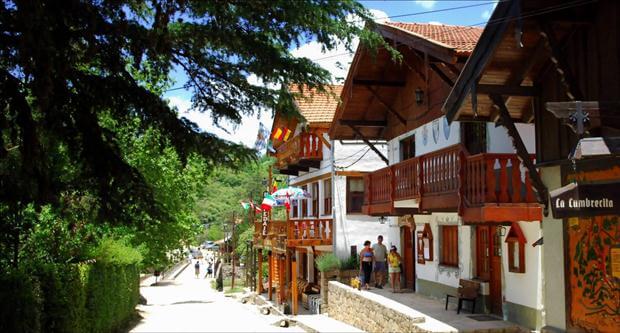 Photo: lacumbrecita.gov.ar
9. La Cumbrecita, Argentina – The small town of La Cumbrecita is located in in the Grand Sierras of Córdoba, with a 30 km (19 miles) road leading up to it. The beautiful town has a small population of around 350 people, and offers visitors the feeling of a 15th century German town. In 1996 the town was declared a "Pedestrian Town", and no cars are allowed inside the town. Visitors must park at the lot at the entrance of the town and continue to stroll the stone paved streets of La Cumbrecita by foot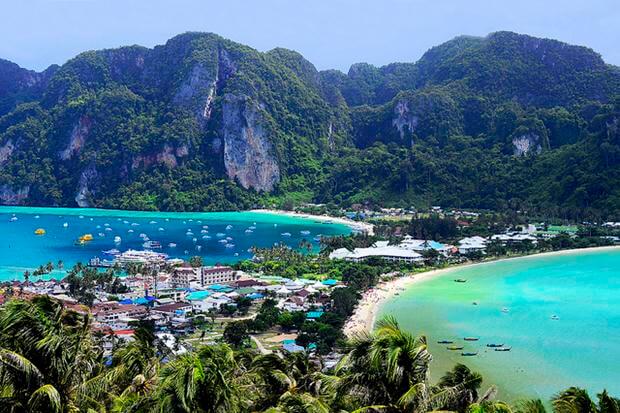 Photo: divezone.net
10. Ko Phi Phi, Thailand – The famous Ko Phi Phi island near Phuket is a major tourists attraction. Many tourists arrive to the island by ferry from Phuket and are surprised to find that the small island has no motor vehicles at all, except for emergency services. All roads on the island are for pedestrian use only, heavy luggage or goods can be carried by push carts
Source: 10mosttoday.com