Wow! There are definitely some strange toilets to be found around the world. Mainly for men – us ladies prefer to be a bit more discrete! Have a read through to see some and do let us know of more – especially those that you have had interesting personal experiences with.
1. Mount McKinley, Alaska
14,200 feet up Alaska's Mount McKinley, this toilet is quite a chilly place and not for the faint-hearted! However, the view of Mount Foraker ahead should help you forget that you so exposed! A perfect spot!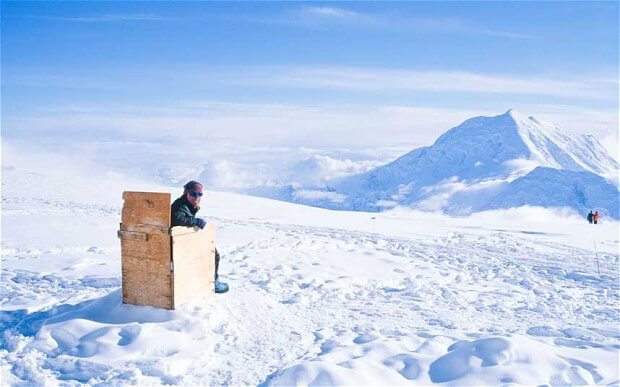 2. Monica Bonvicini: 'Don't Miss A Sec', London
An amazing public toilet called "Don't Miss A Sec.", was designed by artist Monica Bonvicini. Set outside the Tate British Museum, it is made with a one-way mirror where the person inside can see out, but the people outside cannot see in! Definitely a different way to see life in London!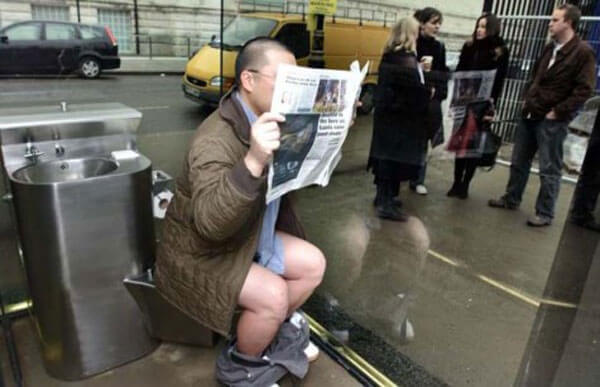 3. Glass Lavatories, Sulphur Springs, Texas
We have our very own Glass Lavatories, inspired by the one designed by Monica Bonvicini (the lady mentioned on the previous page). Developed in 2012, these two glass bathrooms can be found in the downtown square where they have the different city views – a great spot to watch an interesting chess game!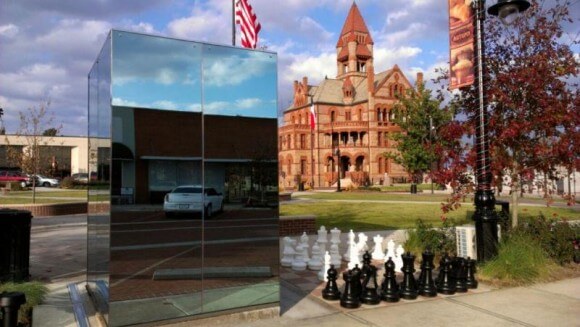 4. The Bell Inn, Sussex, UK
Described as a 'hint of quirk', the Bell Inn are famous for shiny tubas in place of urinals in the gents' bathrooms, nice and shiny!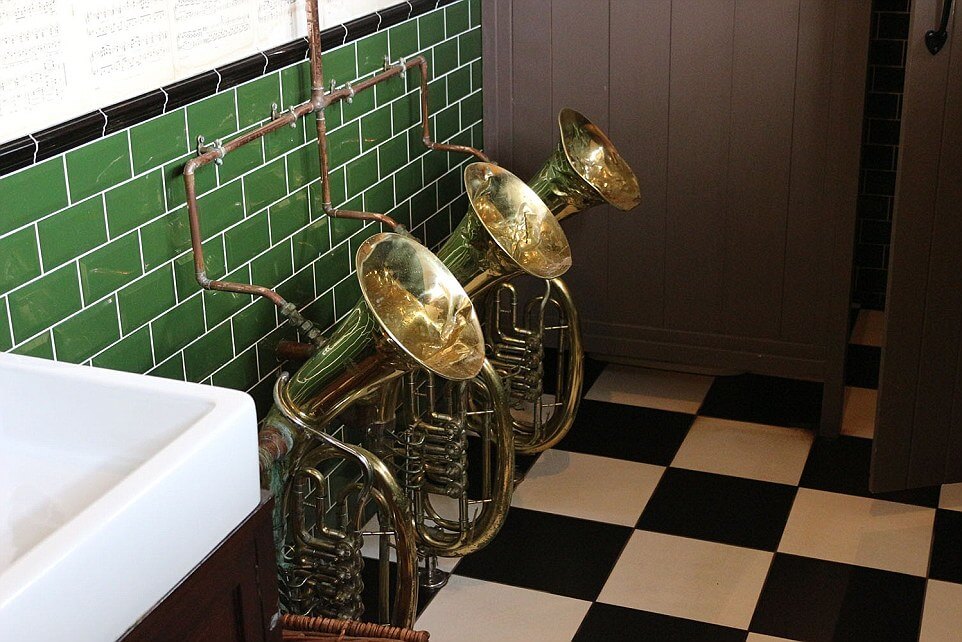 5. Bucharest, Romania
A good bit of nice, clean fun at B52 Club in Bucharest, Mouth-Opening for sure!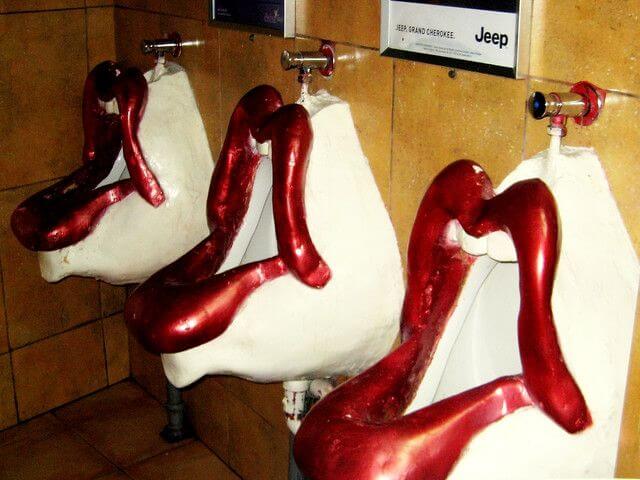 6. Japan
Companies have released wacky toilet games which enables you to play video games while having a pee. Players can collect their scores and save them on a USB stick, COMPLETELY wacky!!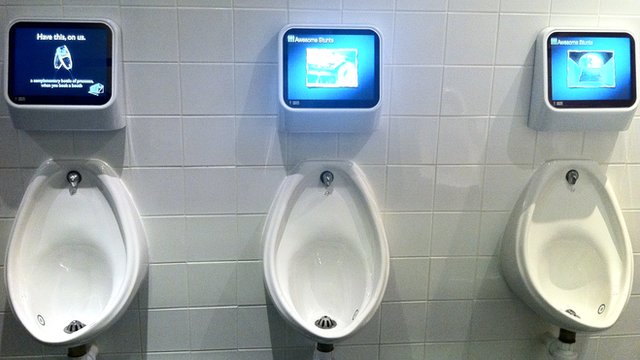 7. Chongqing, China
This slightly bizarre bathroom facility, has 1,000 toilets, calm music, TVs and urinals shaped like alligators, open-mouthed creatures as well as the Virgin Mary!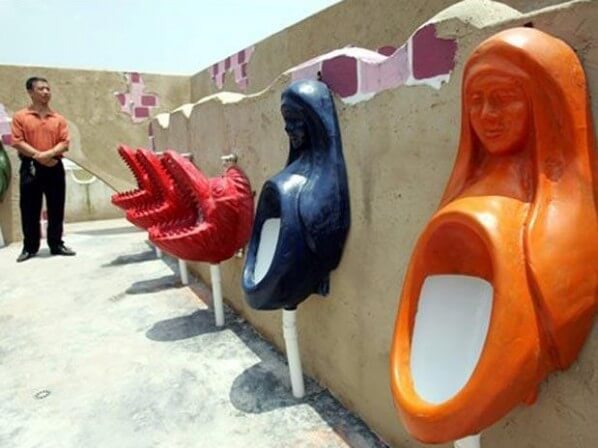 8. The 'That's It?!' Sofitel Bathroom, Queenstown, New Zealand
These urinals are overseen by life-size photos of women holding the likes of a measuring tape, a digital camera and a magnifying glass while peering at a man doing his thing. Other women look on as though they're either impressed or horrified with the 'the sizes'.