You only have a few days left before summer ends. Why not make the most out of it by hitting these 8 beaches and discover the wonderful marine life that they have?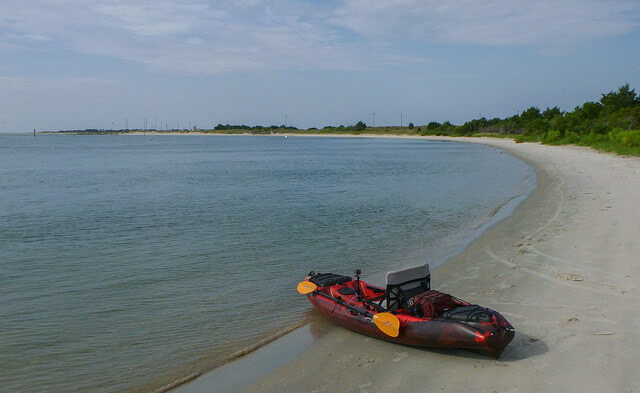 Image Credit: Flickr Patrick Mueller
Video Credit: Youtube RedingerDiving
1. Radio Island, North Carolina
North Carolina is known for its vast shipwreck collection. But if you want lots of fish life, crabs, soft and hard corals, and urchins – then head on to the Radio Island rock jetty – which is a popular shore dive. Current is extremely swift just right before high tide – so if you do not want to get a good drift, then hit it right at high slack.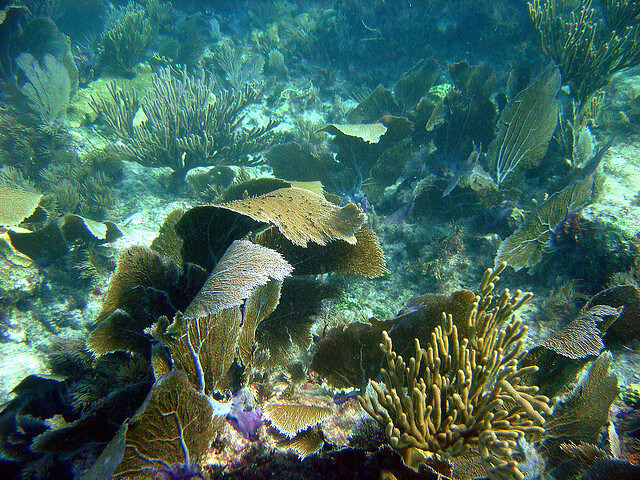 Image Credit: Flickr Matt Kieffer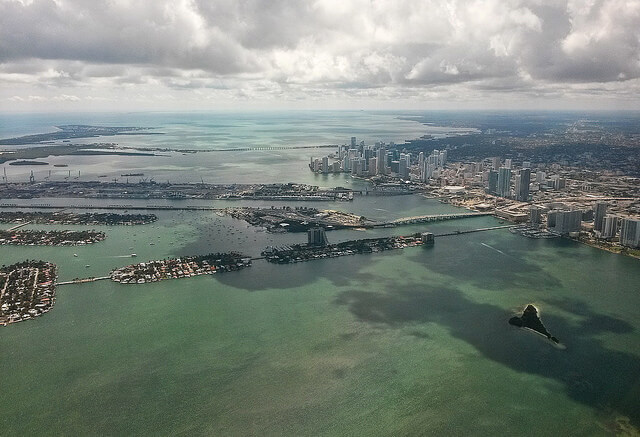 Image Credit: Flickr Kat Lovasi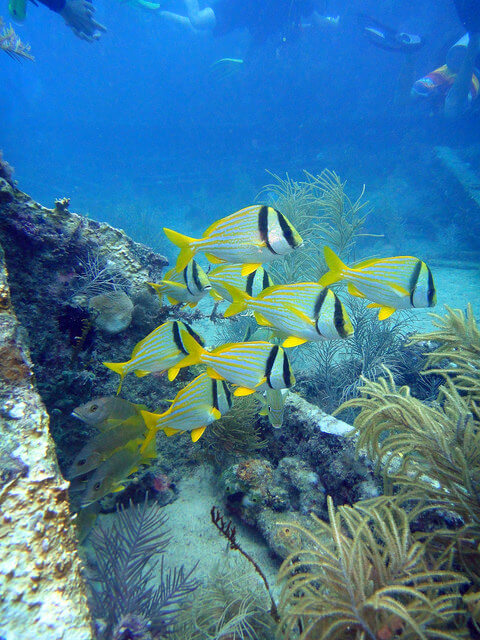 Image Credit: Flickr Matt Kieffer
2. Key Largo, Florida
It won't be called the "Dive Capital of the World" for nothing.
Some of the most iconic dive and snorkel sites off Key Largo include:
* Statue of Christ of the Abyss – This famed bronze statue rises so close to the water's surface that it can be easily viewed by snorkelers as well as divers. The statue is nestled between the coral formations of Key Largo Dry Rocks reef in just 25 feet of water.
* Spiegel Grove – This 510-foot Navy transport ship was sunk in June 2002 as the latest addition to the Key Largo area's impressive shipwreck portfolio.
* Molasses Reef – High profile coral heads and massive congregates of tropical marine life define this popular reef.
* Benwood Wreck – A casualty of World War II, this shipwreck is now home to huge schools of grunt and porkfish.
* The Elbow – This reef offers several historic shipwrecks, as well as the thrill of face-to-face encounters with friendly moray eels and barracuda.
* Bibb and Duane – These twin 327-foot US Coast Guard cutters were sunk intentionally as dive attractions in 1987 and now are virtually cloaked in colorful coral and gorgonian.
– Source: Fla Keys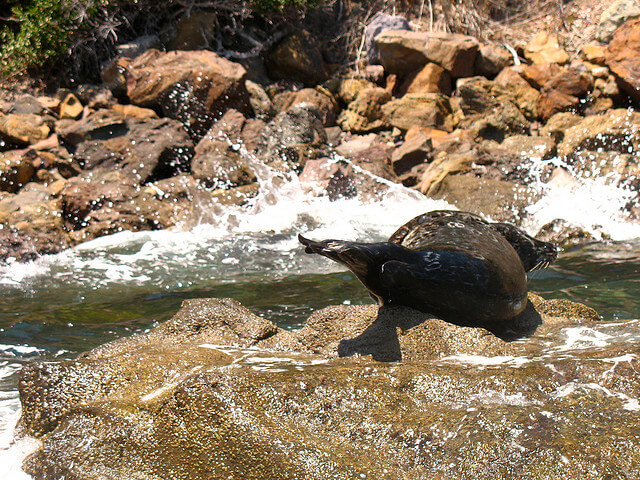 Image Credit: Flickr Eric Chan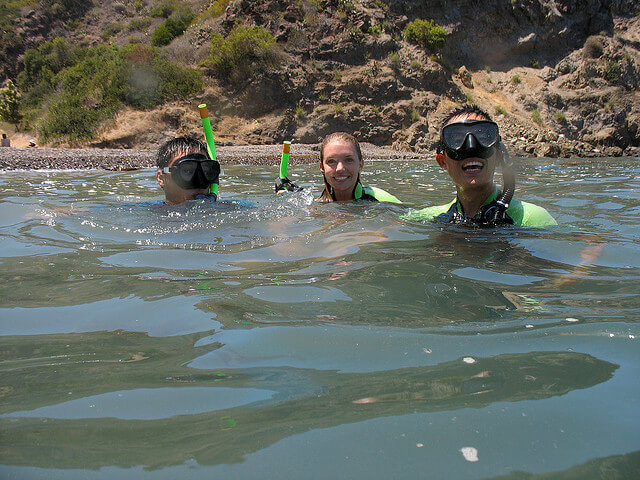 Image Credit: Flickr Eric Chan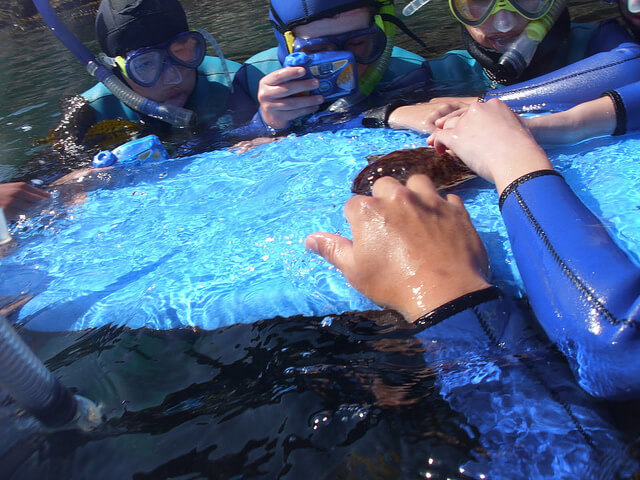 Image Credit: Flickr cdamundsen
3. Catalina Island, California
A wonderful home for sea lions and seals, turtles, dolphins, and orange garibaldi damselfish, the warmer waters that surrounds Catalina Island is a must-dive! You may even find the underwater kelp forest in it!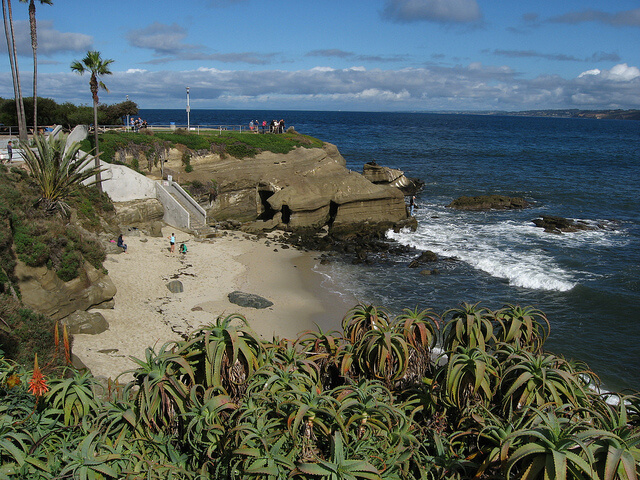 Image Credit: Flickr Ken Lund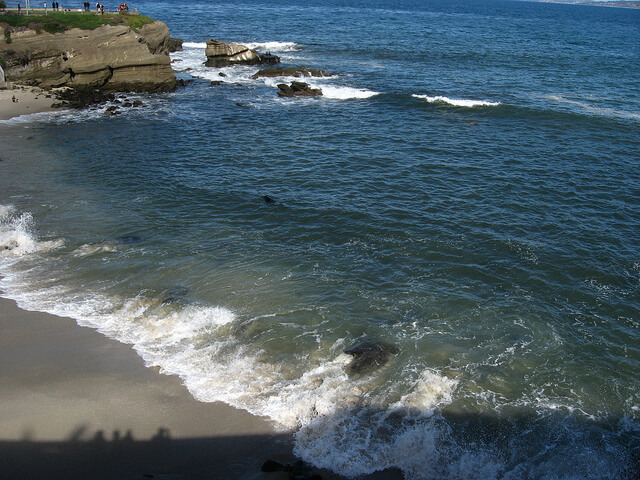 Image Credit: Flickr Ken Lund
4. La Jolla, California
Another wonderful place to enjoy seeing amazing sea life, including sea lions, various fishes, schools of anchovies, and a few leopard sharks! You can also have an opportunity to enter a cave where the anchovies were….
"La Jolla Cove is a really popular snorkeling/dive location. It's usually pretty busy there because of this. The way that the beach is almost north facing makes the beach very sheltered from the waves. La Jolla usually offers some of the warmest waters off the coast of CA as well.
This beach has everything, and more. It is one of the prime snorkeling destinations in southern California right up there with snorkeling in Catalina. The fish are used to people, there are often sea lions/seals in the area, and just around the corner are a multitude of spectacular sea caves.
It's a protected beach, as a lot of snorkeling locations are."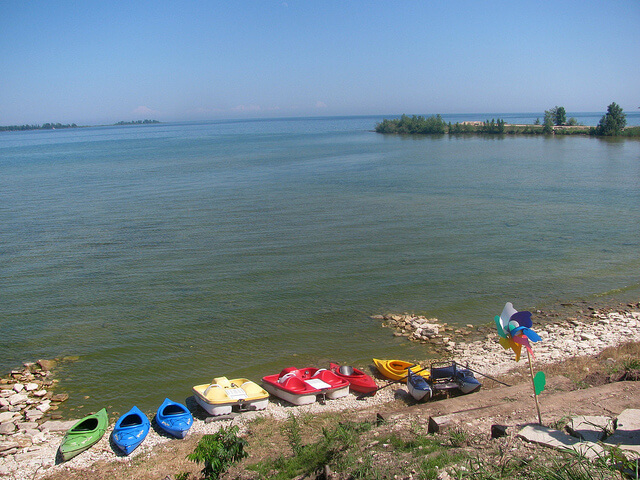 Image Credit: Flickr Eden, Janine and Jim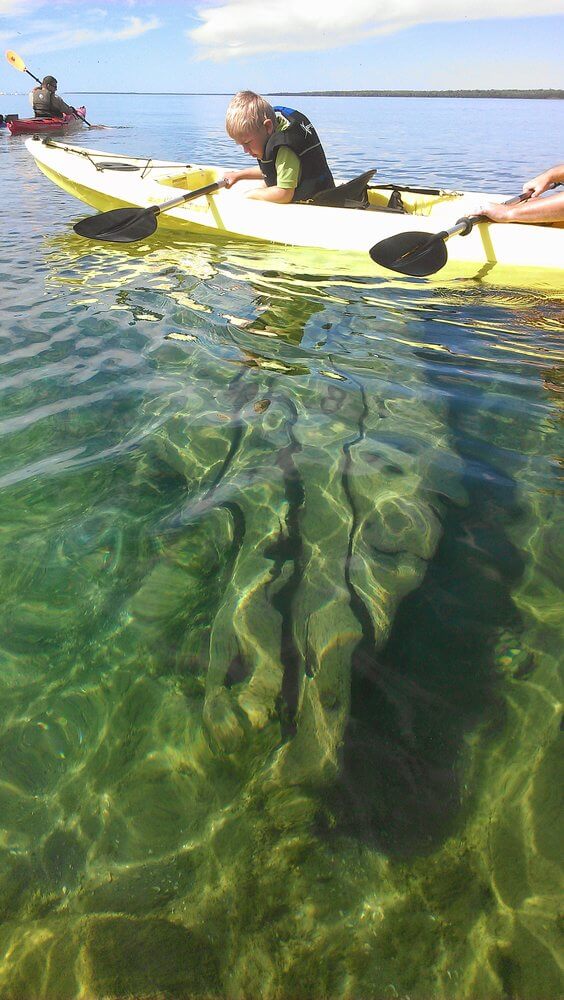 Image Credit: Yelp Brynn A.
5. Bailey's Harbor, Wisconsin
Bailey's Harbor is surrounded by great scuba diving locations in Lake Michigan.
"Explore several shallow 1800s shipwrecks in this one of a kind underwater adventure. Pontoon boat with captain and crew, masks, snorkels, fins, and life jackets. All can be done in approximately a 2hr trip."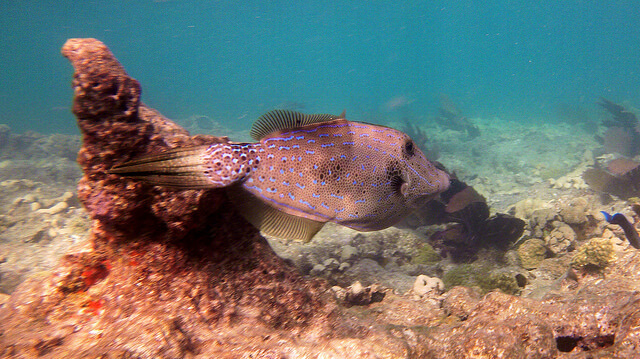 Image Credit: Flickr SNORKELINGDIVES.COM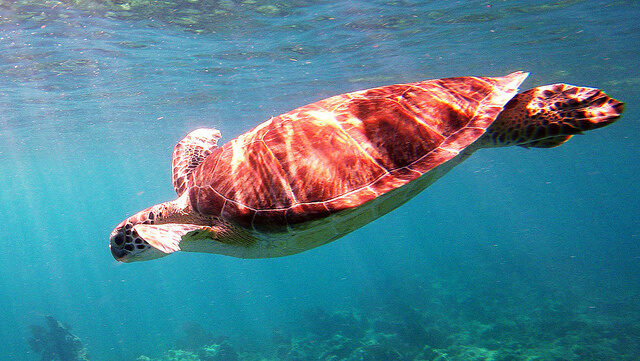 Image Credit: Flickr SNORKELINGDIVES.COM
6. Key West, Florida
Why wouldn't we include this in the list? The world's third largest living coral reef is just located off the Florida Keys. And what better way to explore it than by enjoying it underwater? Not only is the area filled with rich marine life – these corals are in clear pristine waters, too!
For full information, you can check this out: Dry Tortugas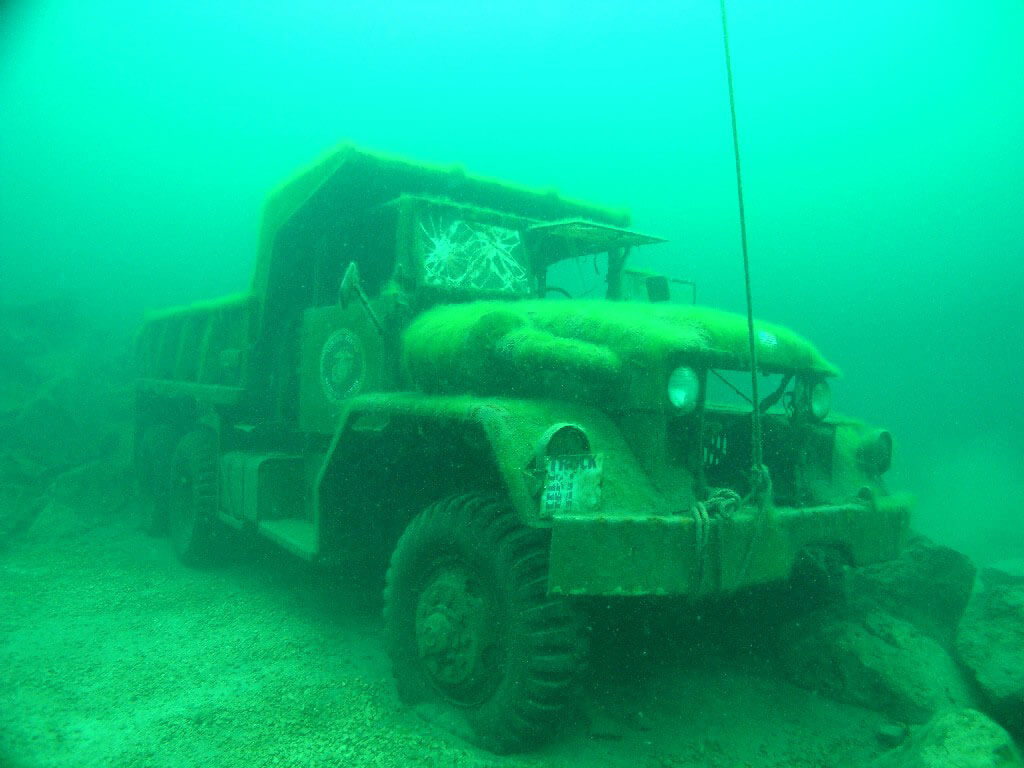 Image Credit: Haigh Quarry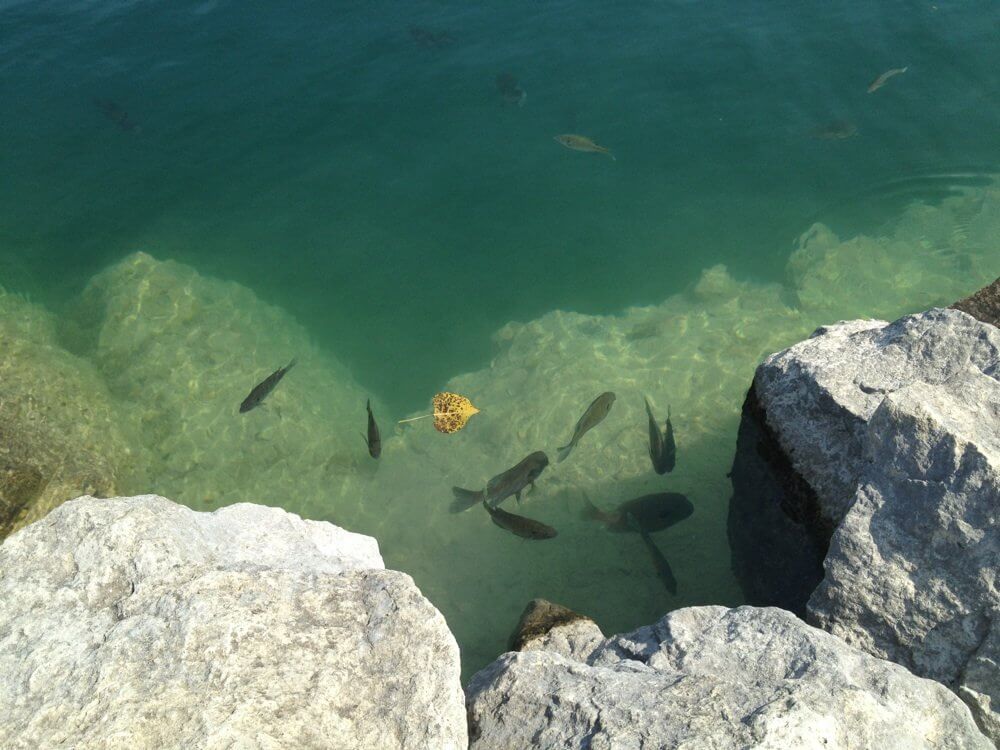 Image Credit: Yelp Ishea B.
7. Kankakee, Illinois
"The thought of snorkeling may conjure images of warm water teeming with brightly colored tropical fish and white beaches lined with coconut palms. However, the state of Illinois is probably one of the last places that comes to mind, with its cool temperate climate. Plus, the state is landlocked except for a 50-mile stretch along Lake Michigan at its northeast corner; however, a select handful of designated areas throughout Illinois offer snorkelers a chance to enjoy their sport — even though not a single coconut palm is in sight."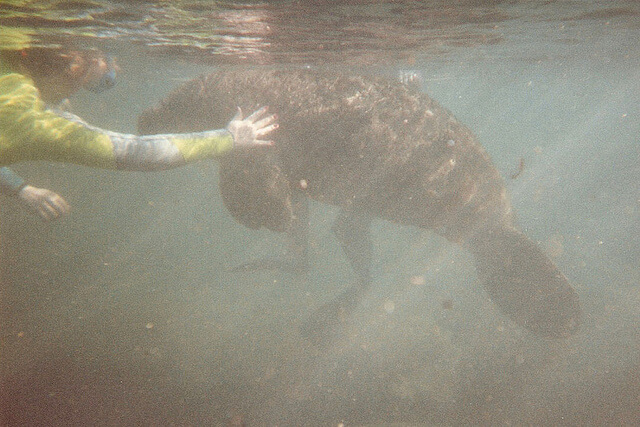 Image Credit: Flickr Dennis Matheson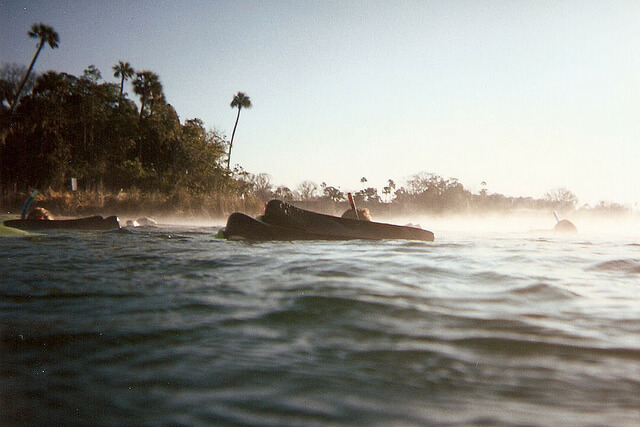 Image Credit: Flickr Dennis Matheson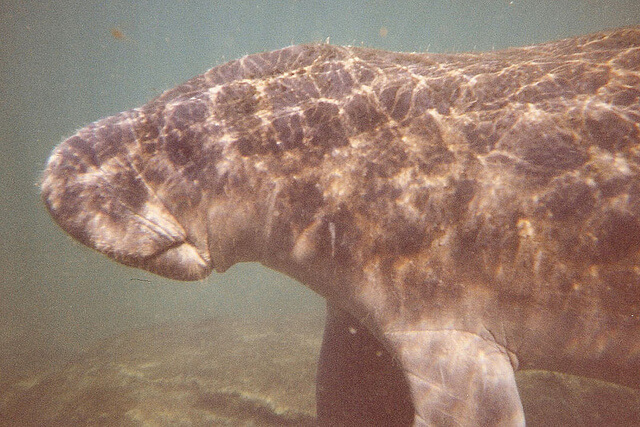 Image Credit: Flickr Dennis Matheson
8. Crystal River, Florida
"The best place in the country to experience the gentle West Indian manatee is in the springs and protected estuary of this coastal hamlet. Guides will gladly help you with manatee etiquette; for instance, gentle contact is allowed, but only if initiated by the manatee. Swim slowly and stay calm and you may enjoy a manatee encounter for 15 minutes or more. Keep an eye out for: a whiskery face nuzzle, a flipper hug, and a full-body rub. Though the manatee defines your interaction, they can be very sociable."
Article Source: Yahoo Travel
********
So, have you ever been to these 8 stunning snorkel spots?
Let us know in the comments!