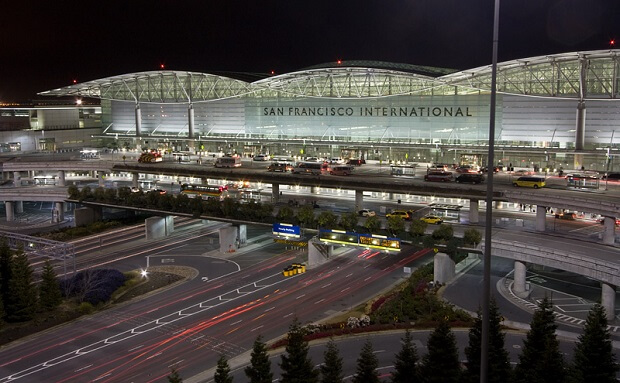 photo: wired
1. San Francisco International Airport (SFO)
Located in San Francisco, California.
Visit:
Aviation Museum & Library – educational programs, exhibitions, and more
Berman Reflection Room – a place for relaxation and meditation
Christian Science Reading Room – a peaceful reading environment
Flight Deck – interactive kiosks with info about the airport and the city
Kids' Spot – an exploration and play area with great exhibits for children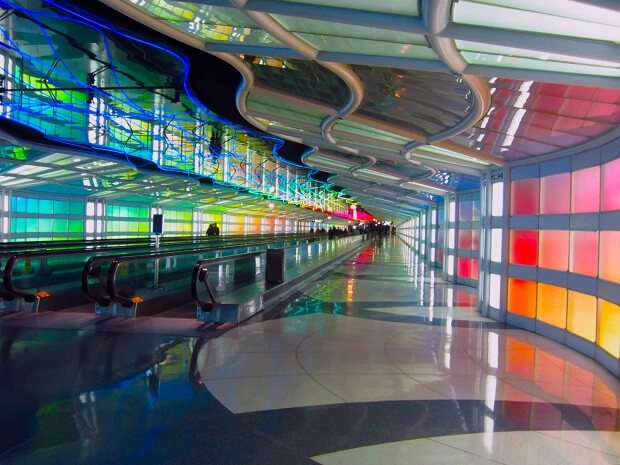 photo: pinterest
2. O'Hare International Airport (ORD)
Located in Chicago, Illinois
Visit:
Kids on the Fly – a play area in Terminal 2 which has a chopper, a control tower, and a wonderful view
Play It Safe – another kid's play area but this one is in Terminal 5
Vosges – a boutique for chocoholics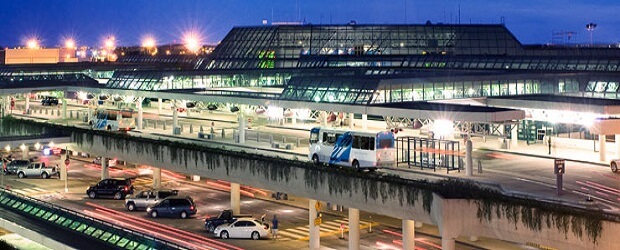 photo: flynashville
3. Nashville International Airport (BNA)
Located in Nashville, Tennessee
Visit:
Arts in the Airport exhibits – a rotating exhibit
Swett's – wonderful Southern cooking
Massage Bar – relieve those tense muscles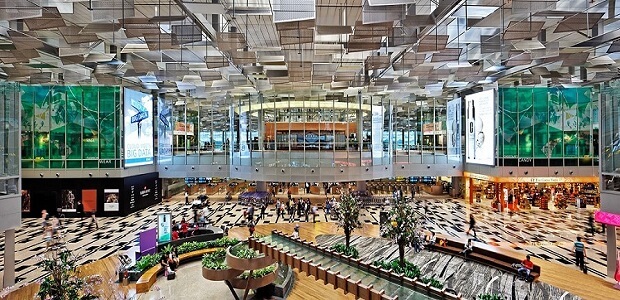 photo: bigblackbag
4. Changi International Airport (SIN)
Located in Changi, Singapore
The World's Best Airport!
Visit:
Changi Movie Theaters – they have 3 FREE movie theatres which show films 24/7
Changi Gardens – enjoy their flora, fauna, and Butterfly Garden
3D Electronics Zone – try the newest games and other cutting edge technology stuff
Changi Interactive Art Center – you can make your own wood-block print here and learn about Singapore's culture
Chiangi Science Museum/Center – stimulate your mind
Changi Slide – the world's tallest indoor slide!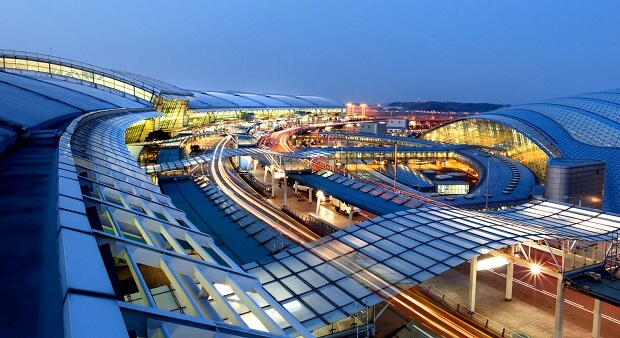 photo: dmarge
5. Incheon International Airport (ICN)
Located in Incheon, South Korea
Visit:
Spa on Air – enjoy their sauna, showers, sleeping rooms, and massages
Incheon Golf Club – hop on the free shuttle and get off at the 3rd stop: International Business Complex to work on your swing.
Ice Forest Skating Rink – work the ice and stress away
Star Garden – walk through the garden which features over 150 species of plants
Christian, Catholic and Buddhist Prayer Rooms – located on B1 for personal or spiritual reflection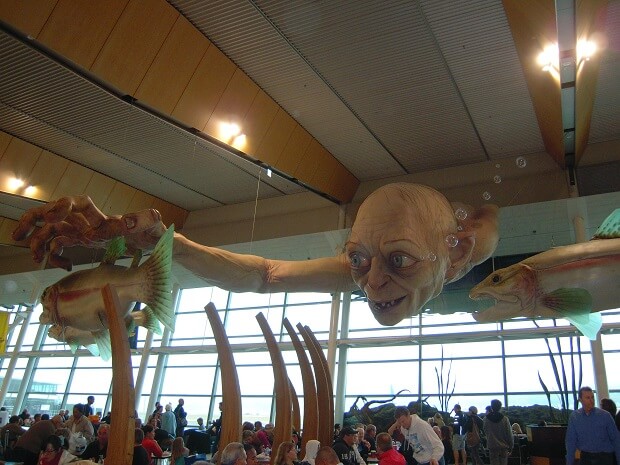 photo: clubmoofie
6. Wellington International Airport (WLG)
Located in Wellington, New Zealand
Visit:
Three Lord Of The Rings Installations – Gandalf and The Great Eagles, Smaug, and Gollum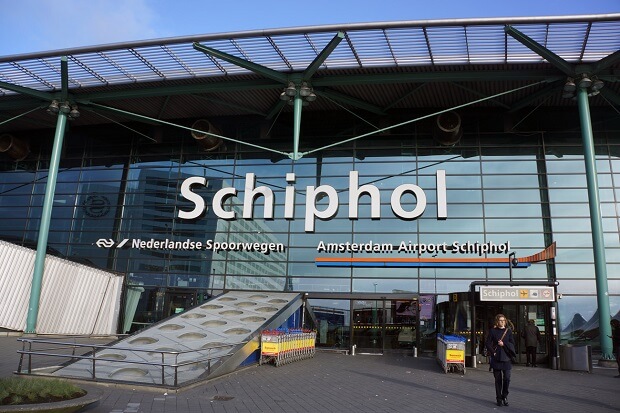 photo: airwaysnews
7. Amsterdam Airport Schiphol (AMS)
Located in Amsterdam, Netherlands
Visit:
Casino – Room 2
Kids Forest – a kids' play area where your kids can run wild
The Sheraton Fitness & Spa – hit the gym, sauna, steam room, spa area, and rainforest showers.
The Rijksmuseum Amsterdam Schiphol – Golden Age masterpieces
Meditation Centre – browse their library with various text books in different religions and languages
XD Theatre – Enjoy 3D movies
photo: wtca
8. Hong Kong International Airport (HKG)
Located in Chek Lap Kok, Hong Kong
Visit:
Dream Come True Education Park – kids can have role-plays in related job uniforms
Sky City Nine Eagles Golf Course – have a relaxing game of golf while waiting for your flight
IMAX Theatre – watch a flick
i-Sports – sports simulators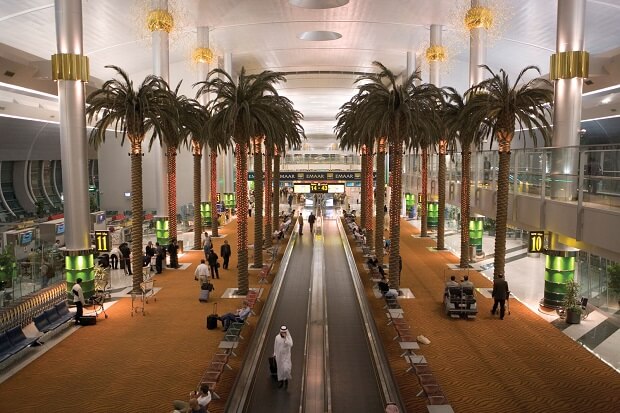 photo: britannica
9. Dubai International Airport (DXB)
Located in Dubai, United Arab Emirates
Visit:
Health Club – swimming pool, jacuzzi, gym!
Prayer Rooms – they have 2 for women and 2 for men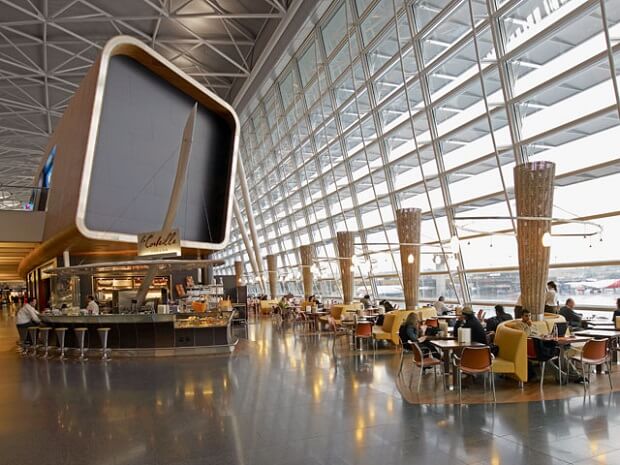 photo: excitingthingsonly
10. Zurich Airport (ZRH)
Located in Zürich, Switzerland
Visit:
Bicycle Rental Center – rent bicycles, nordic walking poles, and inline skates
Observation Deck – they have 2