1. Telaquana Lake to Twin Lakes, Lake Clark National Park, Alaska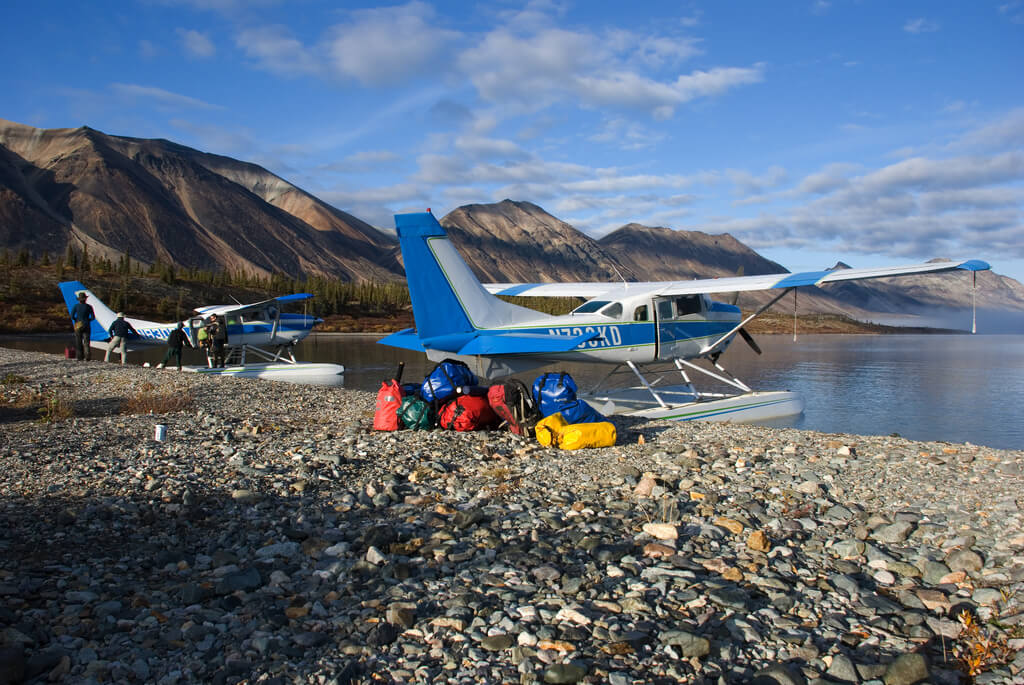 Hiking in and out on this classically Alaskan hike requires a float plane. You'll be able to see caribou, moose, Dall sheep, and you might get a chance to spot brown bears while hiking under gigantic mountains and hanging glaciers resting over Turquoise Lake.
There is also a handcrafted cabin that you can see at the upper part of Twin Lake.
2. Harding Icefield Trail, Keani Fjords National Park, Alaska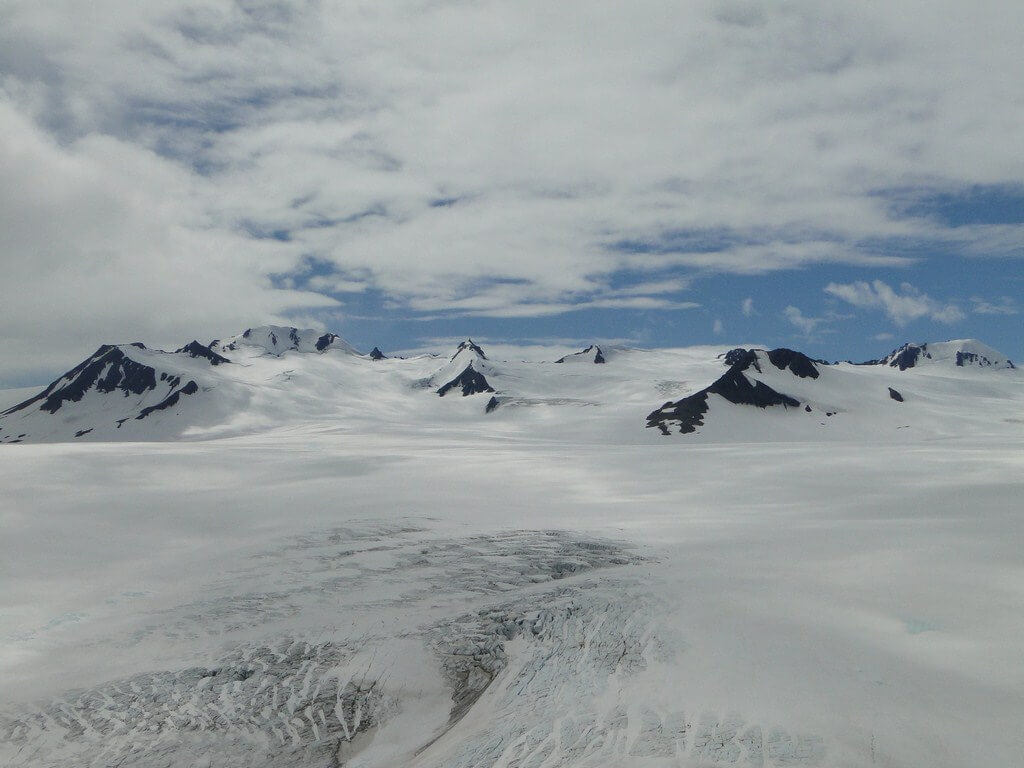 Take a challenging 8-mile hike at the Kenai Fjords National Park situated in south central Alaska. The Kenai Fjords National Park is where you can find the largest icefield in the US – the Harding Icefield Trail. This icefield covers over 700 miles of the Kenai Mountains. You need to be careful while hiking here, look out for black bears and mountain goats while travelling. Make sure also to bring with you some dry clothes, for you to wear for your return downhill.
3. Nankoweap Trail, Grand Canyon National Park, Arizona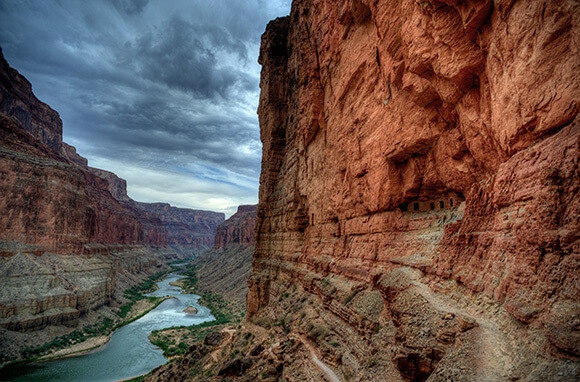 The Nankoweap Trail is considered as one of the most challenging and most rewarding of all hikes in the Grand Canyon. This is a 14-mile hike from the North Rim trailhead to the Kaibab Plateau. A roundtrip will be completed in 3 to 4 days. This is a long, tiring, and challenging hike, but you'll be rewarded with a solitary camp near the Colorado River.
4. Redwood Creek Trail, Redwood National Park, California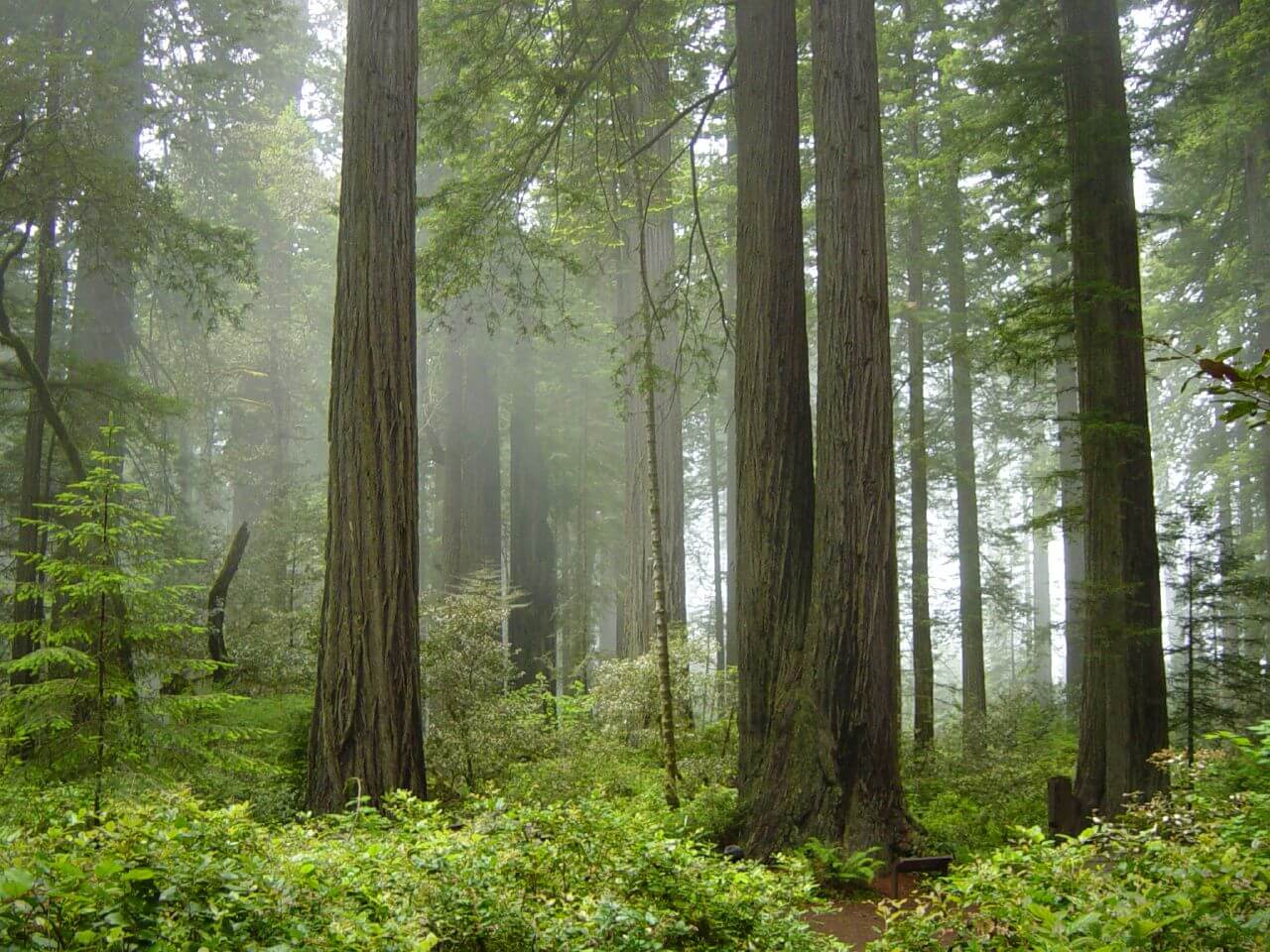 The Redwood Creek Trail is a 2-day hike and you will pass through alders, forests of ferns, and dogwoods. Once you've crossed a small bridge into the Tall Trees Grove, you'll be able to see the Himalaya of trees; these are the tallest and the biggest trees in the world. Go hiking at the Redwood National Park from June to September.
5. Half Dome Hike, Yosemite National Park, California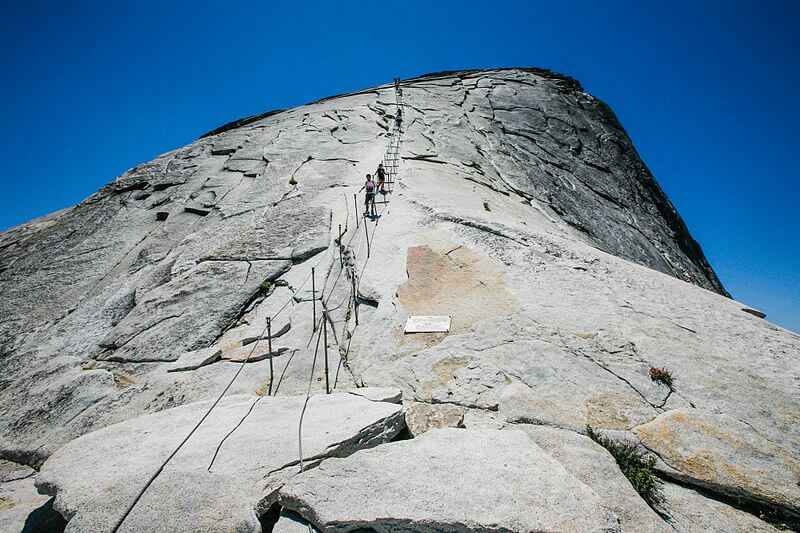 One of the most beautiful places to go hiking is at Yosemite National Park in California. Tourists will surely enjoy climbing a 4,800-feet trail hike out of Yosemite Valley and past through Vernal and Nevada Falls to get their way up to the top of the Half Dome. Well-placed steel cables will help you get your way up to the top. Climbing up to the half dome is considered as a challenging one, however it will also give you the most wonderful feeling and experience you've ever had.
6. Longs Peak, Rocky Mountain National Park, Colorado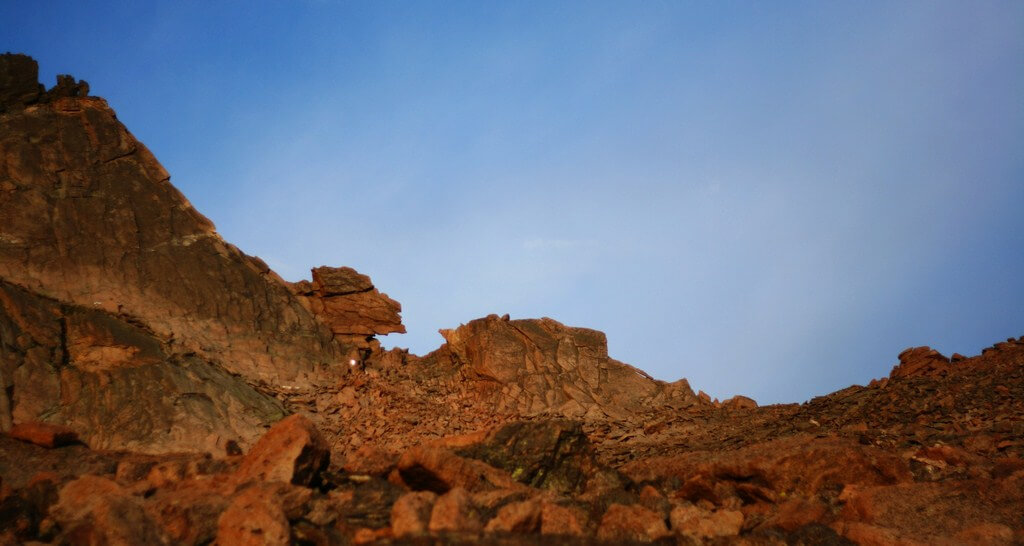 Longs Peak has a total height of 14,259 feet and it's considered as the crown of Rocky Mountain National Park. A lot of mountaineers go here and climb its enormously exposed big-wall ramparts.
Keyhole Route is also a good place to hike which requires stamina, route finding, and boulder crambling.
The best time to climb Longs Peak is from July to September.
7. Bechler – Old Faithful, Yellowstone National Park, Idaho/Wyoming/Montana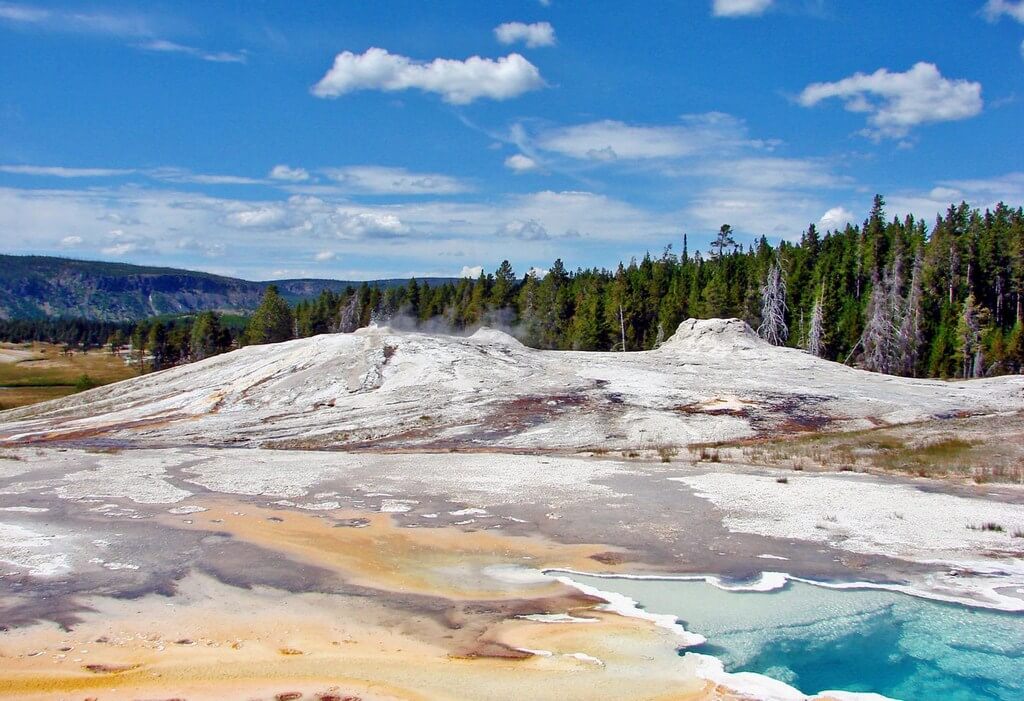 The southwest area of Yellowstone contains Bechler Meadows, wildlife, geysers, and waterfalls. A one way hike from Bechler to Old Faithful in Yellowstone National Park will take you 4 days to complete your journey. You'll be passing the Bechler River, Ouzel, Colonnade, Iris Falls, the Great Divide, and the Lone Style Geyser.
8. Sargent Mountain Loop, Acadia National Park, Maine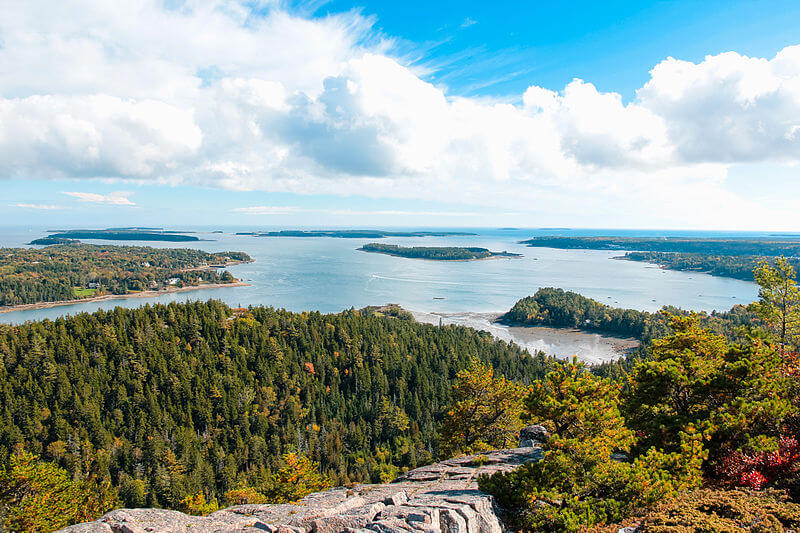 There have been a lot of human improvements with the park's forests, steep cliffs and rugged mountains. Improvements are made to make the hikes more accessible and to become a bit more thrilling. The undesignated trail loop leads hikers to Jordan Pond House up to the summit of Sargent Mountain.
You can make your way en route to Jordan Cliffs and East Cliffs by walking through constructed steps and iron rungs. Some of the views that hikers can see here are views from Mount Desert Island and Baxter Peak and Katahdin.
9. Greenstone Ridge Trail, Isle Royale National Park, Michigan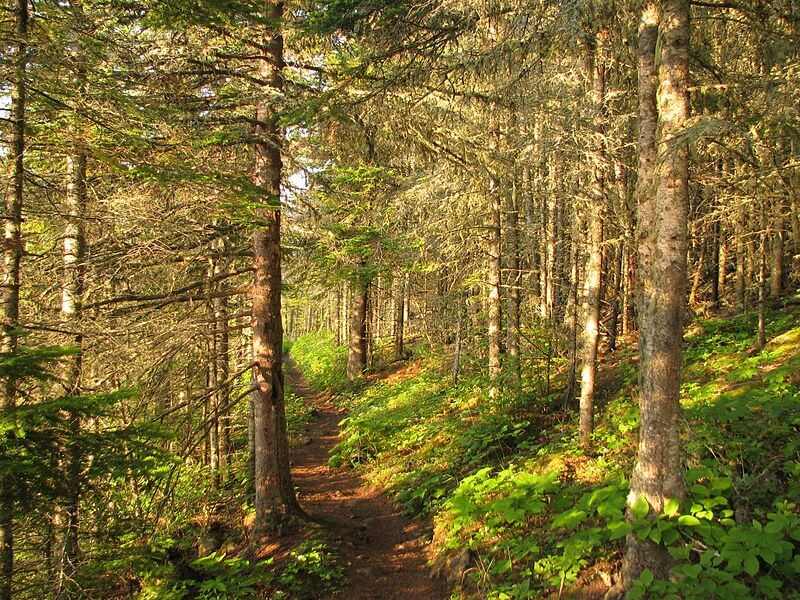 Hikers need 4 days to complete this one-way trip, 40-mile hike. Some of the beautiful things that you can see during your journey are beautiful islands and a sparkling lake. You may also get a chance to encounter wildlife, feed some moose in trailside swamps, and haunt wolves at night.
10. Grinnell Glacier Trail, Glacier National Park, Montana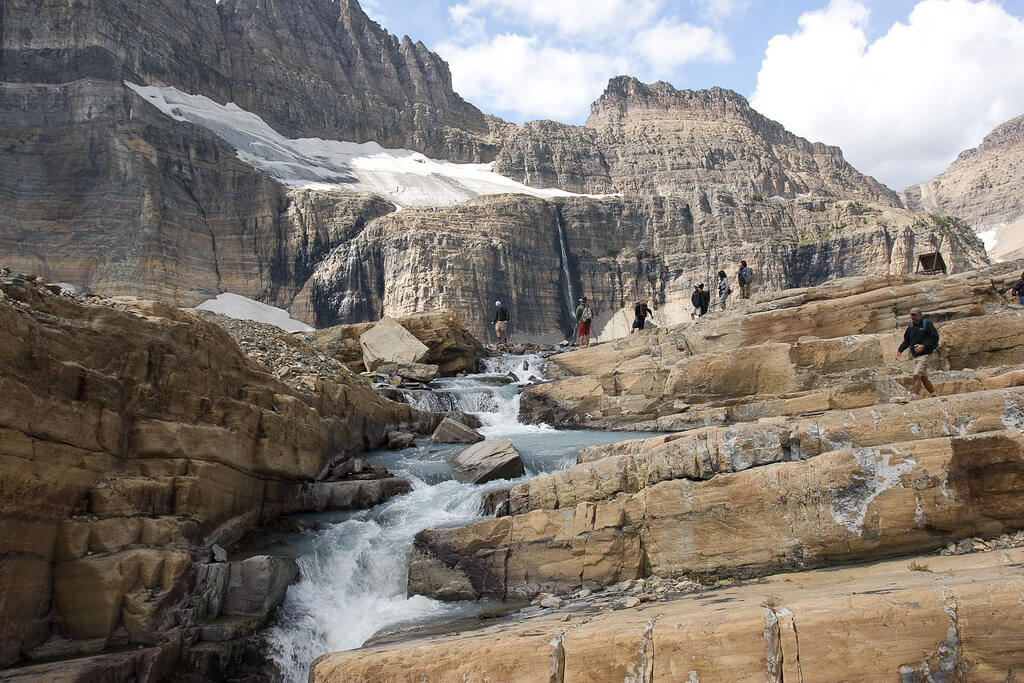 Glacier National Park features a lot of beautiful sceneries from large, clear, glacial valley lakes and alpine meadows full of wildflowers. This is an eleven-mile hike where hikers will go en route to Grinnel, one of Glacier National Park's signature glaciers. Hikers will also have to pass through Swift Current and Josephine Lakes before going up to the 1,600-feet narrow, fissure glacier above Grinnel Lake.
11. Highland and Centennial Trails, Wind Cave National Park, South Dakota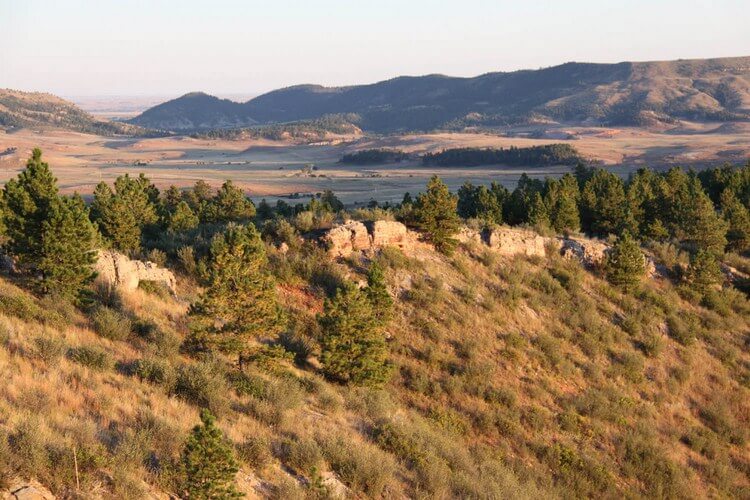 Wind Cave is famous for its underground beauty than what you can see above it. The Highland and Centennial trails cross mixed-grass prairie and long-distance views before emerging into a ponderosa pine forest. Some of the wildlife that can be found here are bison, mule deer, elks, and pronghorns.
12. Mount LeConte, Great Smoky Mountains National Park, Tennessee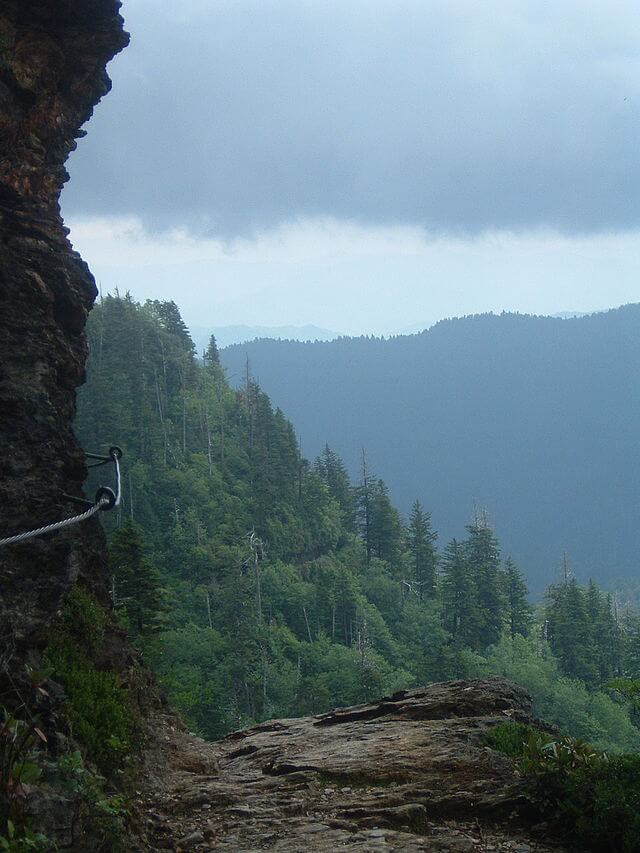 There are a lot of outdoors activities that you can do at the Great Smoky Mountains National Park including camping, fishing, picnicking, waterfall hikes, wildlife viewing, and so much more. This park is known as one of the most famous national parks in the U.S. and it is well known for its amazing natural beauty.
This national park also features Mount LeConte, the third highest peak with a total elevation of 6,593 feet. A journey up Mount LeConte requires you to pass through hardwood forests, exposed cliffs, and Alum Cave.
13. Big Bend National Park, Texas
Big Bend features the mesas of the Chihuahuan Desert, Blue Creek Canyon, hills, and arroyos. The Chisos Mountain is a three-day hike that traverses through the south rim of the range, where hikers could be able to see cypress, ponderosa pines, maple trees, and oaks.
The best time to hike Big Bend is from October to May.
14. Queens Garden/Navajo Loop Combination Trail, Bryce Canyon National Park, Utah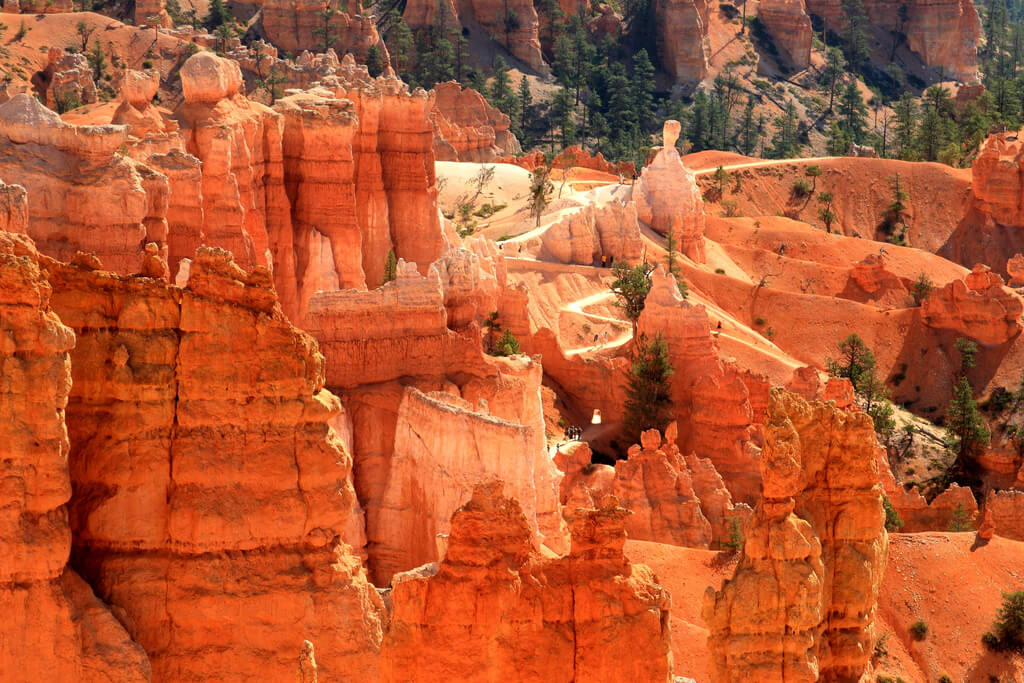 The Queens Garden/Navajo Loop Combination Trail is a 3-mile hike that combines parts of two loops going down the canyon wherein hikers could see the weirdest views of Bryce geology. Make your way up through the Wall Street section of the Navajo Loop Trail and you could be able to take a glimpse of Thor's Hammer.
15. Angels Landing, Zion National Park, Utah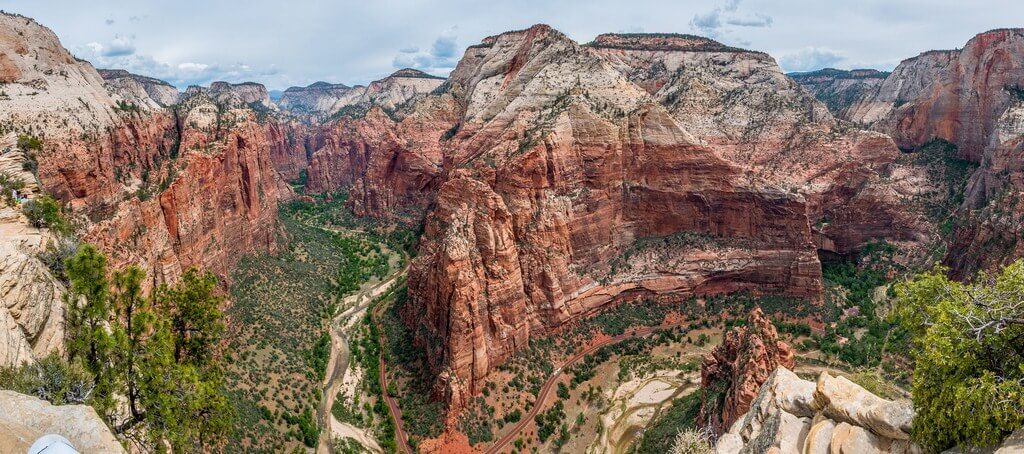 Angels Landing is famous for its fascinating hikes. If you're planning to hike at Angels Landing, it is best to start your hike during dawn for you to see the whole beauty of the Narrow Rock Fin.
Angels Landing contains the beautiful pinyon-juniper forests, Virgin River, and distant, craggy peaks. This is a 5.5-mile roundtrip hike and it is best to go here from March to October.
16. Old Rag Loop, Shenandoah National Park, Virginia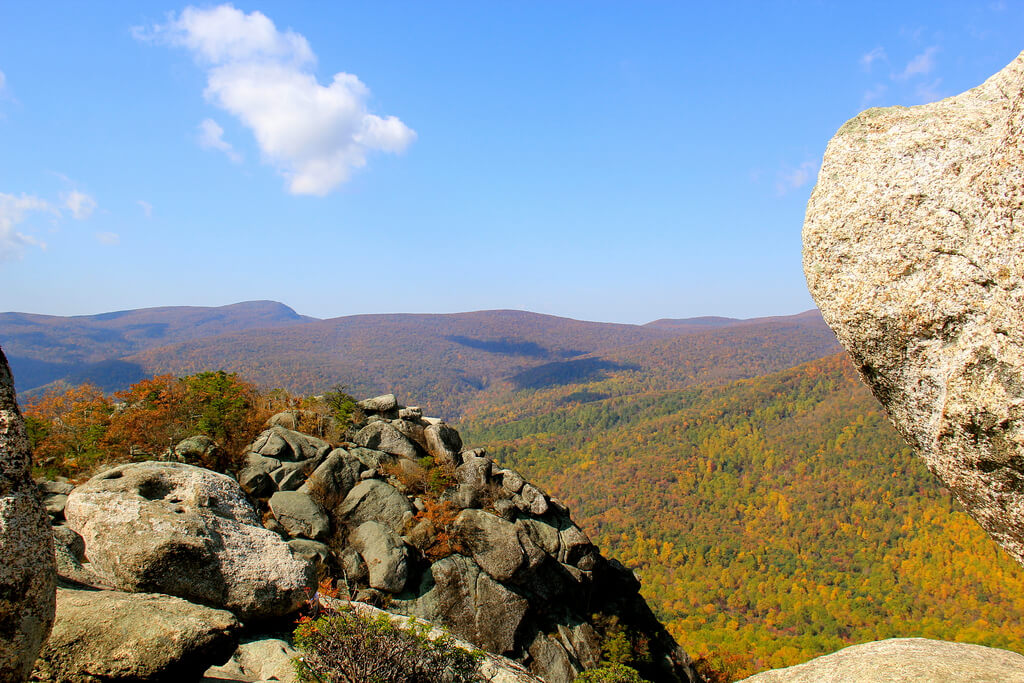 Old Rag loop is one of the well-known hikes in Shenandoah National Park in Virginia. This historic national treasure features the Blue Ridge Mountain, streams, waterfalls, and wildflowers. Spring is the best time to visit Old Rag Loop.
17. Cascade Pass – Sahale Arm Trail, North Cascades National Park, Washington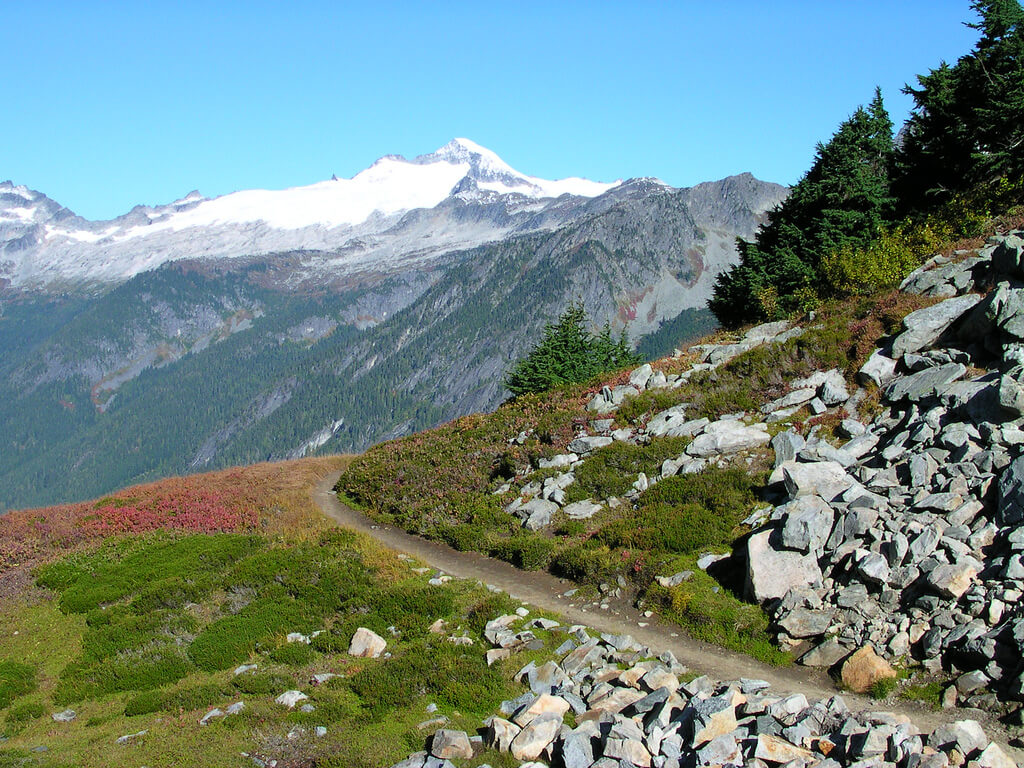 After hiking for almost 6 miles, you'll be able to see the foot of the Sahale Glacier. Take an overnight stay at Sahale Glacier before heading to Sahale Peak and enjoy stunning views from Johannesburg and Rainier.
18. Mount Olympus, Olympic National Park, Washington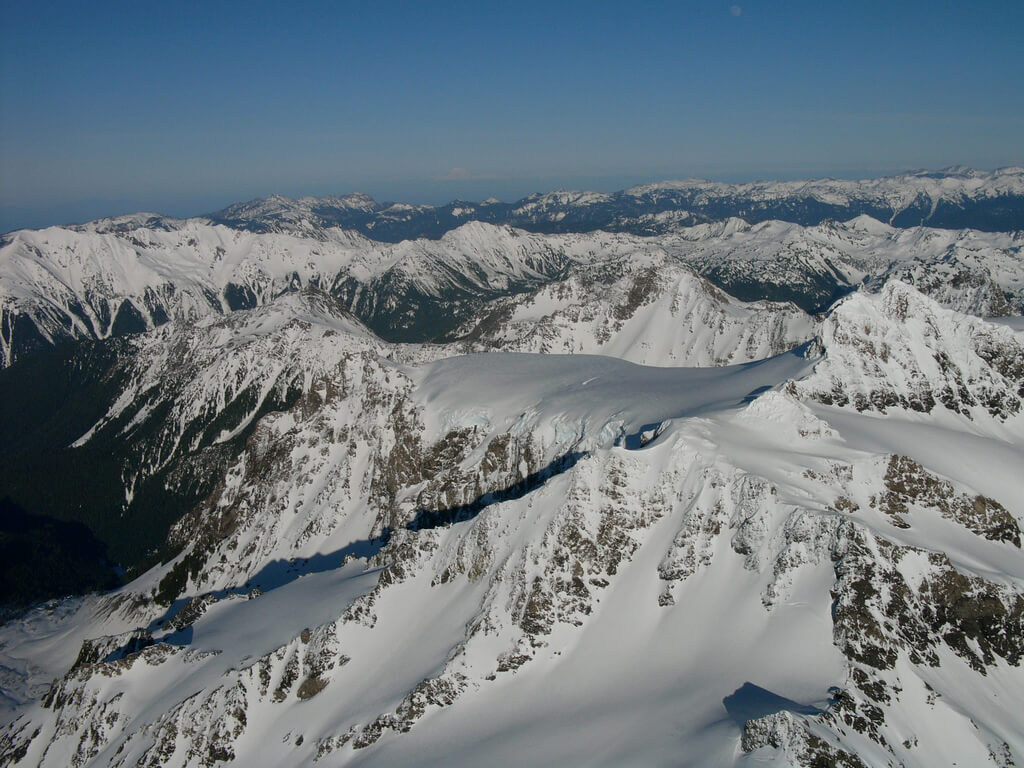 Hiking the Mount Olympus is considered as a majestic climb. This is a moderate backpacking trip and it will take you two days to finish this 40-mile roundtrip hike. Hikers will be passing through the Hoh rainforest, alpine summit, and hiking beneath the towering cedars and Sitka Spruce.
However summit day requires 3,700 feet of climbing and hikers will be passing through Blue Glacier. The summit has a total height of 7,980 ft. and some of the views that can be seen here are views from Vancouver Island and Mt. Rainier.
19. Wonderland Trail, Mt. Rainier National Park, Washington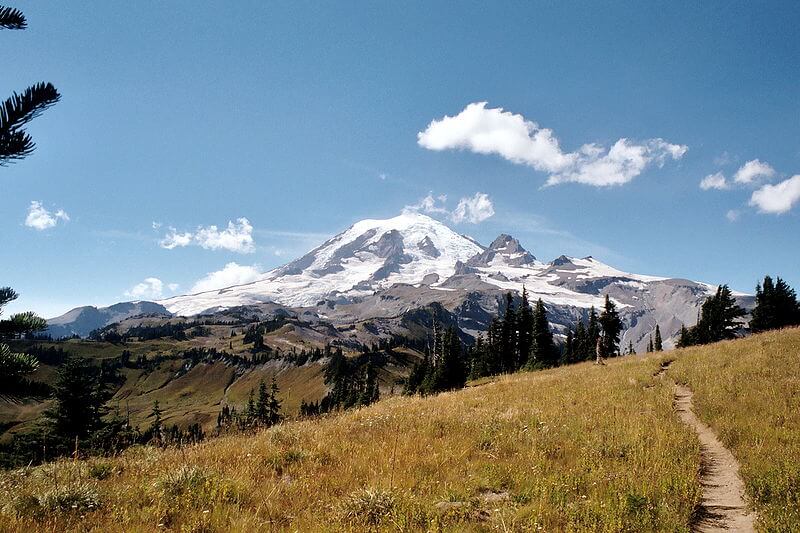 The Wonderland Trail in Mount Rainier National Park is a 93-mile hiking trail that circumnavigates Mt. Rainier. Some of the beautiful things that you can see here are glaciers, Scree fields, wildflowers, rivers, and an amazing view of the summit.
20. Teton Crest Trail, Grand Teton National Park, Wyoming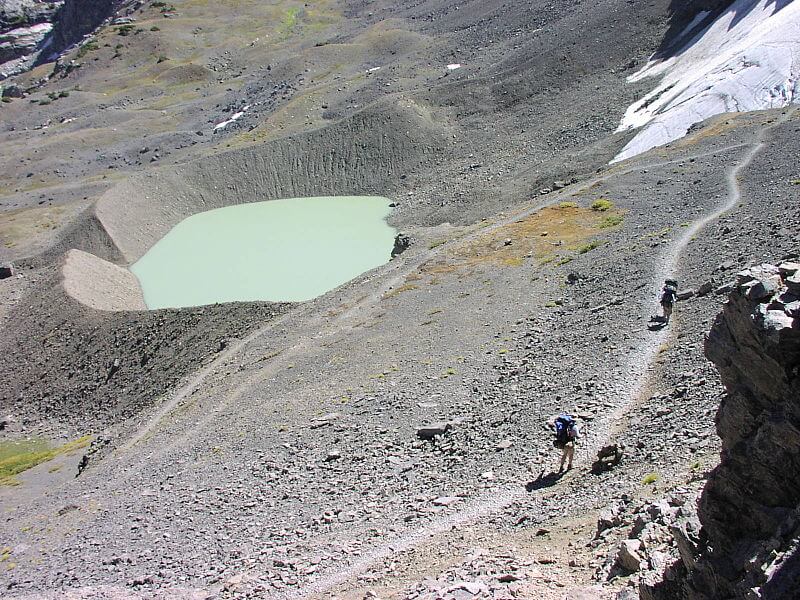 The Teton Crest Trail is known as the signature hike of Grand Teton National Park. This 37-mile hike leads hikers through the interior spine of the Teton Range. Some of the views that you can see here are high divides and passes, alpine lakes, and amazing views on craggy summits. You may also get beautiful views of Jackson Hole in Wyoming and Teton Valley in Idaho from Fox Creek Pass. If you go to Hurricane Pass you'll be able to get a view of the three Tetons.
The best time to hike in Teton Crest Trail is from Mid-July to Mid-September.