There's nothing better way to spend some quality time with family and friends than going on a road trip. Just driving and enjoying the best sceneries that our great America has to offer can be quite the adventure. While the beauty of the Grand Canyon is second to none and the majestic grandeur of the Statue of Liberty is beyond compare, there are some weird and out of this world attractions that can also be found in other states of the country that's worth checking out. Here are just 10 of them.
10 Of The Weirdest Roadside Attractions In The States:
1. Alabama
World's Largest Brick
Montgomery, AL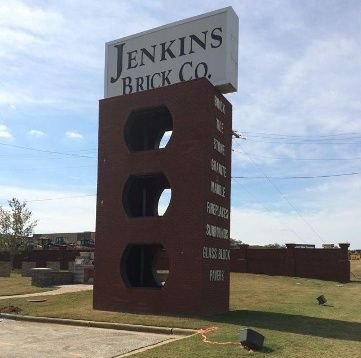 source: pinterest
A brick made from a lot of little bricks, the over sized ad for Jenkins Brick Company was once officially recognized as the largest brick in the world until it was dethroned by a larger brick from Denton, TX, in 2007. But because the Alabama brick is made of other bricks, it is still considered as the world's largest brick…made of bricks.
2. Alaska
World's Largest Santa
North Pole, AK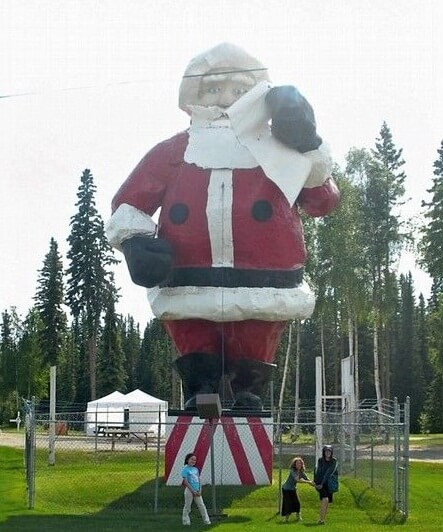 source: pinterest
For people who loves Christmas so much that they wish everyday is Christmas, this place is perfect for you. In Alaska, in a town just outside Fairbanks, there is a 900lb statue of St. Nick worth checking out. Made by the Santa Claus House to advertise their place, people often come here to experience a Christmas that never ends.
3. Connecticut
World's Largest Jack-in-the-Box
Middletown, CT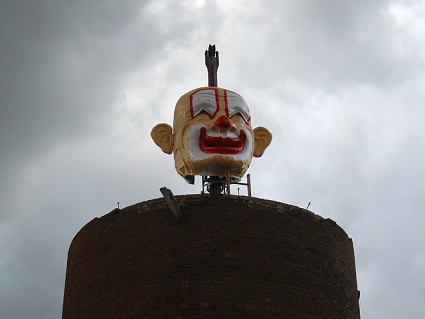 source: roadstopguide
It is a 600 pounds clown head on tops a 50 foot grain silo. This Wild Bill's Nostalgia center advertisement is so creepy that taking a selfie with the World's Largest Jack-in-the-Box is a challenge in itself.
4. Delaware
Fountain of Youth
Lewes, DE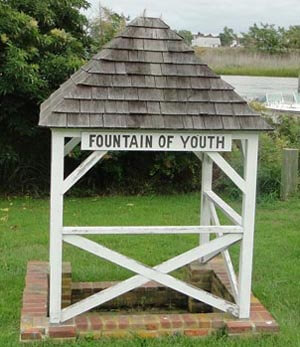 source: cityprofile
Ponce de Leon searched for the fountain of youth his entire life and never came close of finding it. If he only knew that what he has been searching for was in Delaware all this time, then maybe he could still be alive to tell his story today. But before any of you are planning to go visit the fountain of youth in Delaware, it is best not to have high hopes because the well has long since dried up.
5. Hawaii
World's Most Scenic Urinal
Kealakekua, HI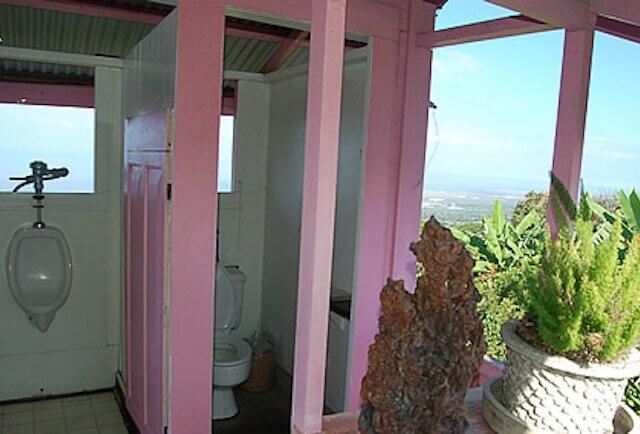 source: thrillist.com
A pitstop at Hotel Kona in Hawaii is the main attraction.
6. Indiana
World's Biggest Ball of Paint
Alexandria, IN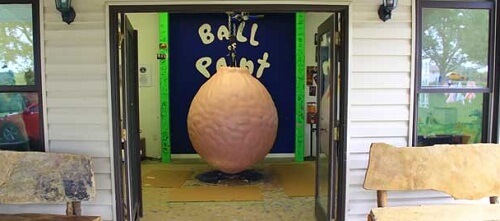 source: roadsideamerica
Indiana's World's Biggest Ball of Paint was 40 years in the making. The World's Biggest Ball of Paint was just the size of a baseball when it started. Through the Paint ball's 40 year existence, it received more than 24,000 coats of paint. Today, the paint ball that was just the size of a baseball 40 years ago is now a 4,200 pound ball of paint, the world's largest.
7. Kansas
The World's Largest Ball of Twine
Cawker City, KA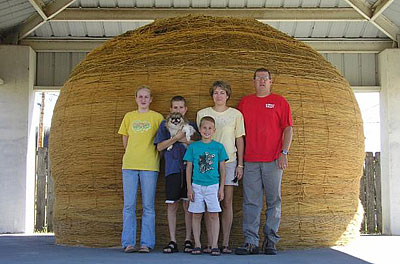 source: sites.google.com
It's a giant ball of twine, nothing more nothing less.
8. Kentucky
World's Largest Baseball Bat
Louisville, KY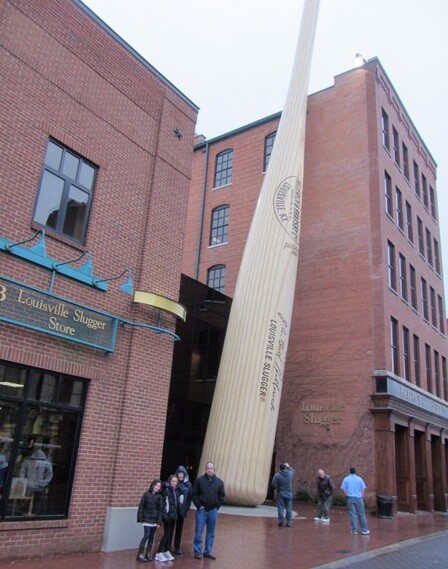 source: travel50stateswithkids
Are you looking for the Louisville Slugger Museum & Factory? Well, just ask any local folks in the area where you can find the 68,000 pound, 120 foot steel replica of Babe Ruth's bat.
9. Louisiana
Nicholas Cage's Tombs
New Orleans, LA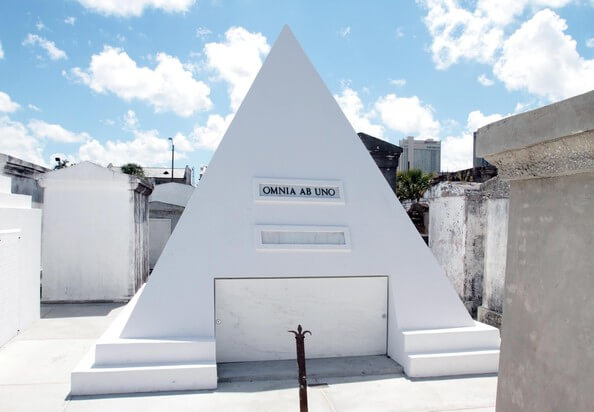 source: zimbio
While it is unbelievable that Nicolas Cage is still making movies, it is more mind boggling that he has already picked and prepared his final resting place – a 10-foot tall pyramid style with the phrase "Omnia Ab Uno" which literally means "Everything from One" inscribed in it.
10. Nevada
Area 51 Alien Travel Center and Brothel
Amargosa Valley, NV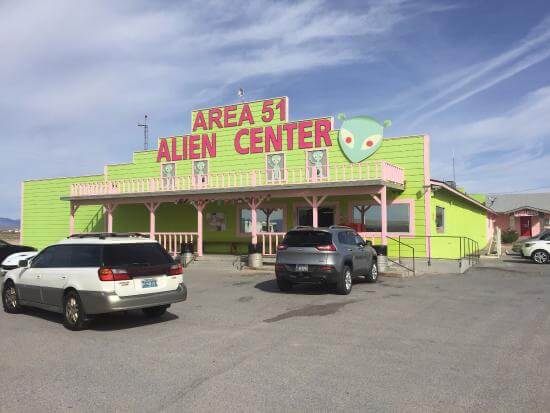 source: tripadvisor
An ordinary brothel. Just Alien themed. That's it!