The warm heat of the sun, white sands, clear blue waters – are these on your wish list?
If yes, then maybe it's time for that long and overdue vacation that you've been planning for so long. So, pack your bags, prepare your swimsuits and tanning lotions because we're giving you a list of some of the best places with amazing beaches that you need to visit. Here are seven of them.
7 Beaches to Visit before You Die:
1. Maldives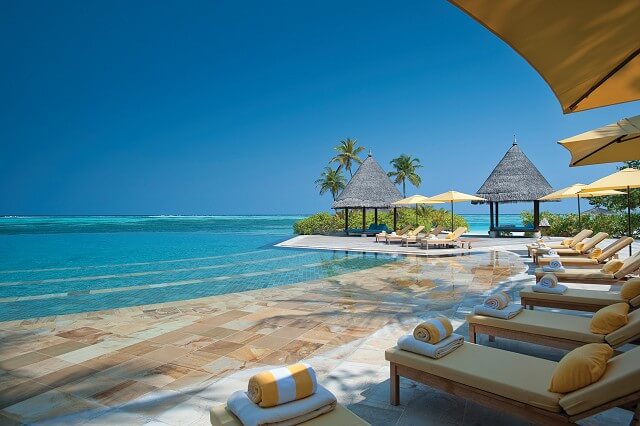 source: touropia
If you want the picture perfect postcard beach, then Maldives is the answer. This tropical paradise with its beautiful white sands and turquoise colored waters is the most desired destination for vacation goers around the world. The 1,000 tiny islands that make up this incredible and stunning archipelago is also perfect when one wants to experience the colorful collection of marine lives that are native to the place. While the price of a Maldives getaway may not come cheap, the experience and everything that you have been imagining about what paradise looks like will be satisfied once you set foot on the beaches of Maldives.
2. Seychelles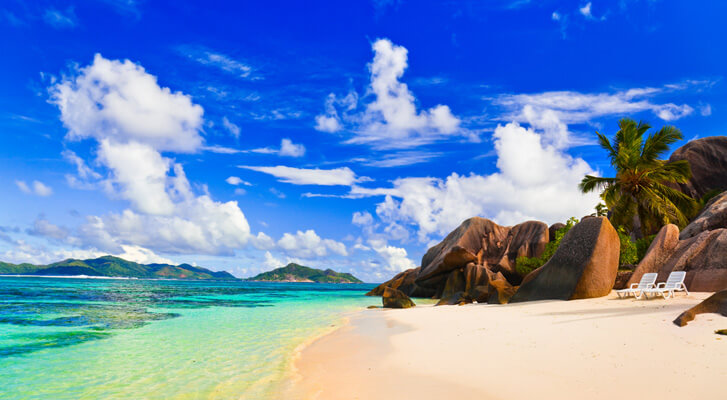 source: indian-ocean.com
The beaches in the island of La Digue in Seychelles boast of picture perfect views and pale pink sands that complement the impressive towering boulders that were sculpted and broken up over time that sits impressively and magnificently along the beach. Seychelles is one of the most photographed beaches in the world because of its one of a kind beauty and grandeur. Tourists that visit Seychelles all described this magical place as simply INCREDIBLE!
3. Boracay, Philippines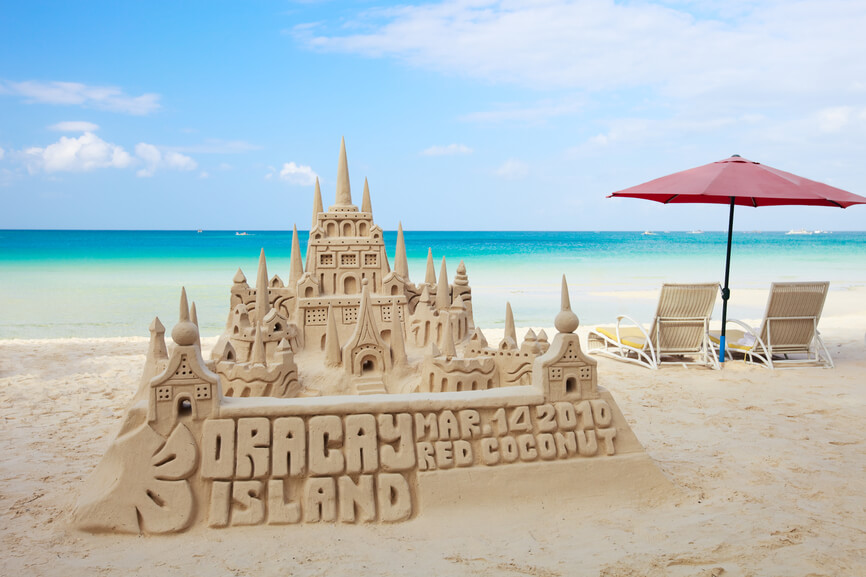 source: travel.philippinecentral
If there is heaven on earth, that would be BORACAY. Located approximately 315 km south of Manila and 2 km off the northwest tip of Panay Island in the Western Visayas region of the Philippines, Boracay is a tourist magnet because of its dazzling white sands and beautiful clear waters. Food, drinks and souvenirs are also aplenty in the island. While Boracay may be a busy paradise, all of the activities here are done tastefully.
4. Fraser Island, Australia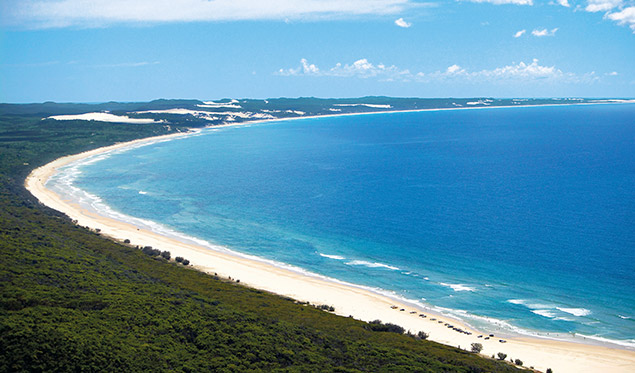 source: ngkids.co
Do you want to visit The World's End literally? If yes, then pack your bags and travel to the Fraser Island in Australia. Its unspoilt beach is considered as the world's largest sand island and its beaches are also among the world's most untouched natural beaches on the planet. The clear blue waters of its beaches also seem to merge with each other and the marine life here is so diverse and amazing. More than 50 shipwrecks can also be visited and if you are lucky, you can be an eye witness to the migratory humpback whales that often visit the island.
5. Langkawi, Malaysia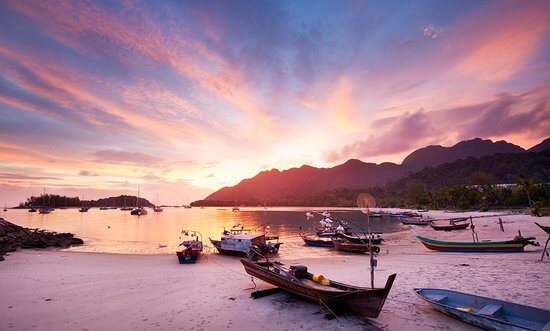 source: tripadvisor.com
Long before the beaches of Langkawi in Malaysia became one of the most visited places in the world, it was first used as a favorite hiding place by pirates. Today, Langkawi is the perfect getaway for people who want to unwind and escape the hustle and bustle of city life. Langkawi's white sands with clear calm waters surrounded by lush green forest are perfect for relaxation.
6. Rarotonga, Cook Islands

source: tourist-destinations
Surrounded by a 20 mile white sand shoreline and clear blue waters, Rarotonga is a small island rich in diverse marine life. With its outer sand banks that protects the island from the waves and laid back atmosphere, Rarotonga with its miles of continuous beach is truly a must place to visit.
7. El Nido, Palawan, Philippines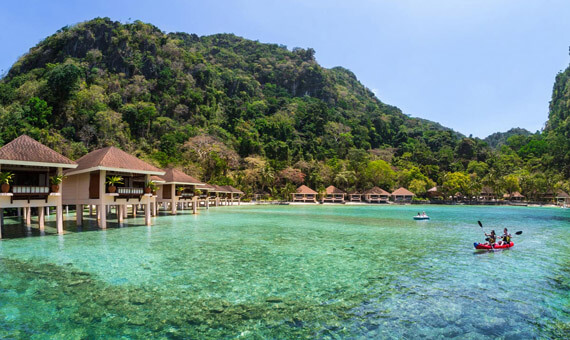 source: asiatravel
El Nido has been dubbed as "The Last Frontier" because of its incredible biodiversity and breathtaking beaches. Prehistoric caves, sand as fine as powder, beautiful marble cliffs and sandstone formations are just some of the sites that can be experienced in El Nido. El Nido is also teeming with marine life and more than 50 coral species. If you are looking for the Garden of Eden, then El Nido is a great candidate.