There are so many beautiful roads to travel on. We choose only 12 of the most amazing in terms of beauty and navigation. As they say – there are only a few things more invigorating than exploring a new road alongside a beautiful landscape.
1. Flower Route, Netherlands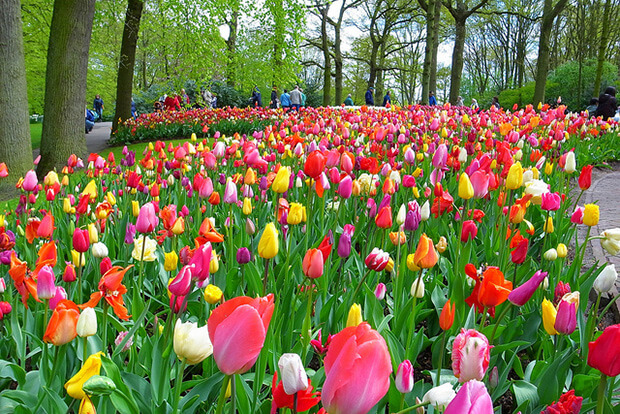 From the moment the first tulip was planted in Dutch soil, in 1593, the Netherlands has been in extravagant bloom and the Dutch have been in thrall to flowers, inventing a whole horticultural industry and turning their lowland fields into a blanket of blooms. The flowers reach their climax, of course, in April and May, when Holland offers Europe's quintessential spring drive. For anyone who wants to see nature in all its glory and smell the roses—or in this case the tulips, hyacinths, narcissi, and daffodils—western Holland is the prime place to be. And the Dutch, as practical as they are aesthetic, have made certain that visitors won't miss a single bloom.
This drive should be done around mid-April for the best flower-viewing opportunities, and is calmest on weekdays, when there is less traffic; it is also a very popular bicycling route.
Related Article: World's 10 Most Astounding Road Trips!
2. Amalfi Coast, Italy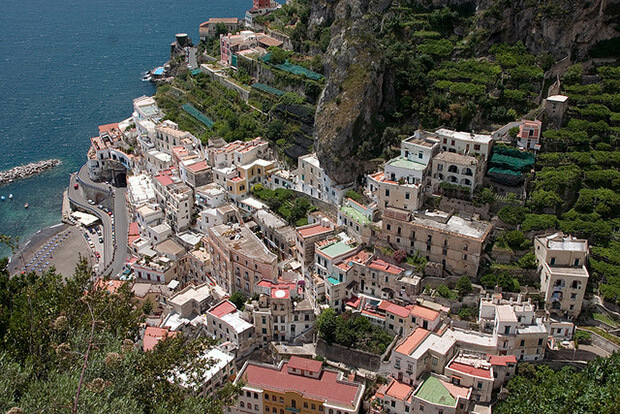 The roads along the Amalfi Coast are famously winding, narrow, and challenging to drive. Add in drop-dead views and daring Italian drivers, known for their behind-the-wheel bravado, and this road trip offers one of the more exciting driving experiences in Europe. The popular Amalfi Coast route follows the shoreline from Sorrento south to Salerno. Locals recommend planning a drive of the Amalfi Coast during the shoulder tourist seasons, mid-September to October and May, when the road is less crowded and lumbering tour buses are fewer.
3. Banff and Jasper National Parks, Canada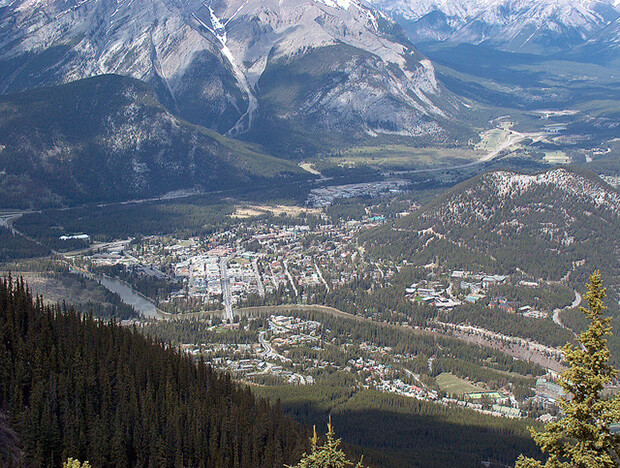 Starting on the fringe of the Great Plains and climbing through the incomparable mountain scenery of Banff and Jasper National Parks, this magnificent drive—one of the crown jewels of western Canada—combines exhilarating vistas of forest, crag, and glacier.
The best time to drive this mountainous route is June to September.
4. British Columbia, Canada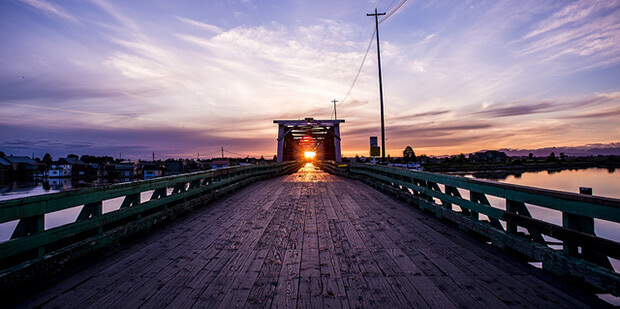 From western Canada's waterfront cities to the Coast Mountains' glacier-draped heights, this tour has a bit of everything—first-rate museums, strait crossings, and spectacular scenery mixed with history and the currents of strong and distinct cultures of the Northwest Coast tribes, the Far East, all parts of North America, and, of course, Britain.
May through September is the ideal time to drive this 550-mile (885-kilometer) route.
5. Chapman's Peak Drive, South Africa
This beautiful road overlooks the sea and feels like you're traveling alongside a mountain's edge. Its 114 curves means the five miles will require some attentive driving, but with views like this it's well worth it.
Enjoy this drive any time of year.
6. Cape Breton, Nova Scotia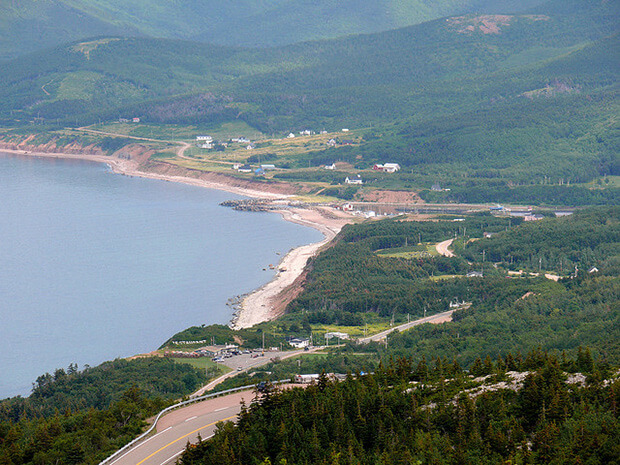 With its salt-tanged fishing villages and mountainous interior cloaked in dense woods, Cape Breton is the prize of Nova Scotia, a green getaway splashed with lakes and lapped by the blue waters of the Gulf of St. Lawrence and the Atlantic Ocean. Besides the natural beauty to be found here, the Cabot Trail immerses you in the still vibrant Gaelic and Acadian cultures of Cape Breton.
Summer is the best time to drive the Cabot Trail.
7. Cornwall, England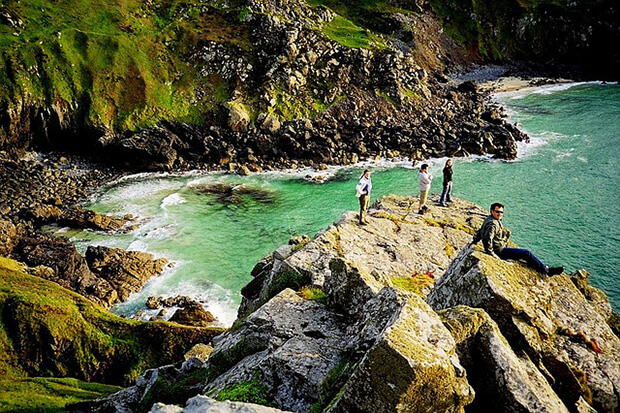 With its whitewashed seaside villages and greener-than-green countryside dotted with Celtic ruins, the Cornish peninsula is a hybrid of historical attractions and natural beauty. From its subtropical gardens to its steep cliffs that cascade into the Atlantic, Cornwall has an island feel, and is, in fact, almost an island, nearly separated from the rest of Britain by the Tamar River.
Late spring or summer is the best time to tour Cornwall, as the region's gardens are in full bloom.
8. Back Roads of Provence, France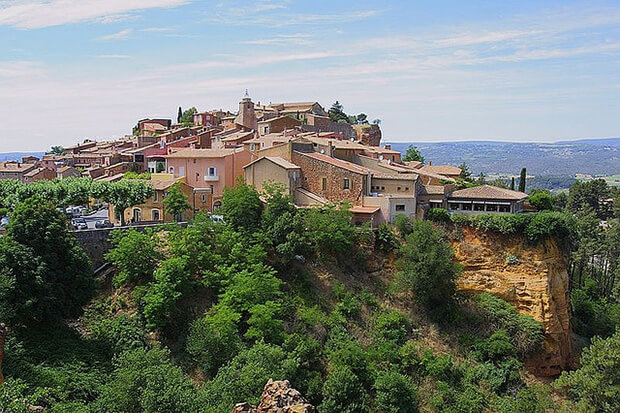 If you drive slowly through the village of L'Isle-sur-la-Sorgue on a weekday afternoon, things are so quiet you may hear the Provençal version of the proverbial pin drop: the cork popping off a wine bottle in one of the town's drowsy bistros. Come on a weekend, though, and you'll find parking so tight you may have to leave your own rental car on a country road and hike back into town.
Spring, summer, and fall are all delightful times to visit Provence.
9. Manitoba, Canada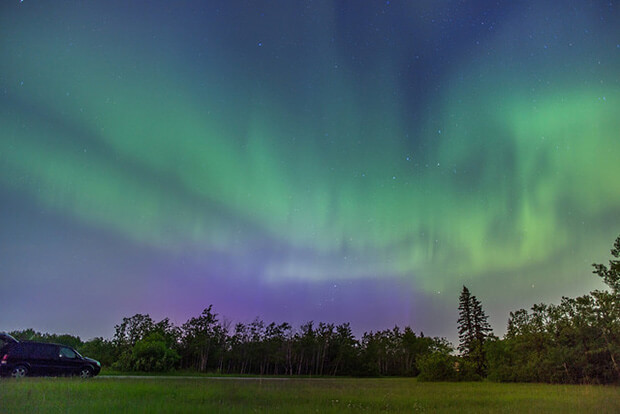 This bucolic ramble among the rolling prairie hills, highlands, and river valleys of western Manitoba loops through the heart of the region's richest farm country.
May to October is the ideal time to drive this 525-mile (845-kilometer) route. Allow two to three days to complete the drive.
10. Pirate Route, Jamaica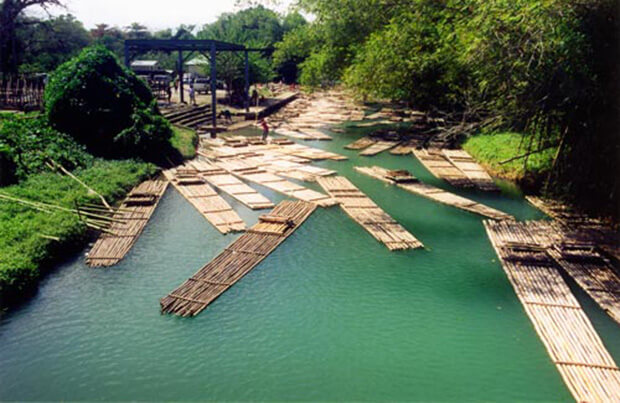 Located below the eastern end of Cuba, in the heart of the Spanish Main, Jamaica was the perfect base for pirates intent on plundering Spain's New World treasure ships as they sailed the high seas bound for Cadiz. Many of these bloodthirsty nomads operated out of the city of Port Royal.
Enjoy this drive any time of year.
11. Montreal, Canada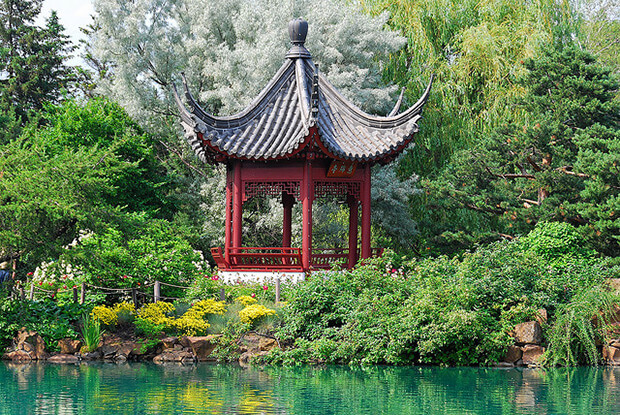 Like a good French wine, this drive offers a complex blend of history, culture, and scenery.
Mid-May through October is the ideal time to drive this 385-mile (620-kilometer) route. Allow five to six days to complete the loop.
12. New Zealand's North Island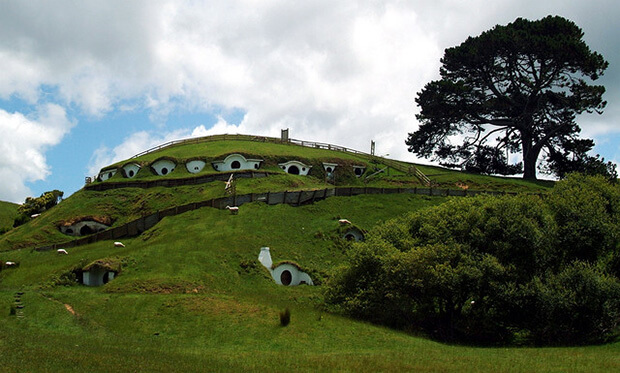 Boasting some of the most varied and rugged landscapes on Earth, New Zealand has long been a source of adventure. In addition, its eclectic Polynesian and European heritage makes it a remarkable center of culture and history. Given New Zealand's varied attributes, it is little wonder it was the pick of Kiwi Peter Jackson as the stand-in for Middle-Earth in his film adaptation of the Lord of the Rings fantasy trilogy.
The journey takes about four days to complete and follows State Highways 1, 5, and 47.
So that's is just 12 of the most amazing road trips to take, hope this will serve as an inspiration for your next epic road trip with guides, tips, and more from National Geographic.