1. Antelope Canyon, Arizona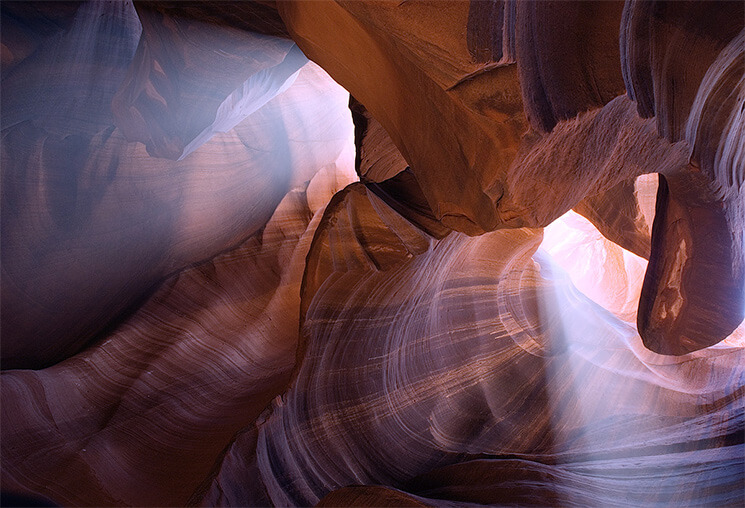 The Antelope Canyon is one of the most famous slot canyons around the world and it is located near Page, Arizona. This slot canyon is divided into two parts the upper and lower, also known as The Crack and The Corkscrew. The Antelope Canyon features amazing colors, textures, curves, and breathtaking lighting. The best time to visit here is during the summer, where you can see some spectacular lighting and it is also the best time to take pictures.
Travel by safari-style vehicles with a local guide that will take you to Antelope Canyon. Take note that only guided tours with authorized tour guides are allowed in Antelope Canyon. You can purchase a tour near Page, tours here can cost from $35 up to $82 for each person. The cost of the tour depends on the time of the day and the length of the tour.
2. Badlands National Park, South Dakota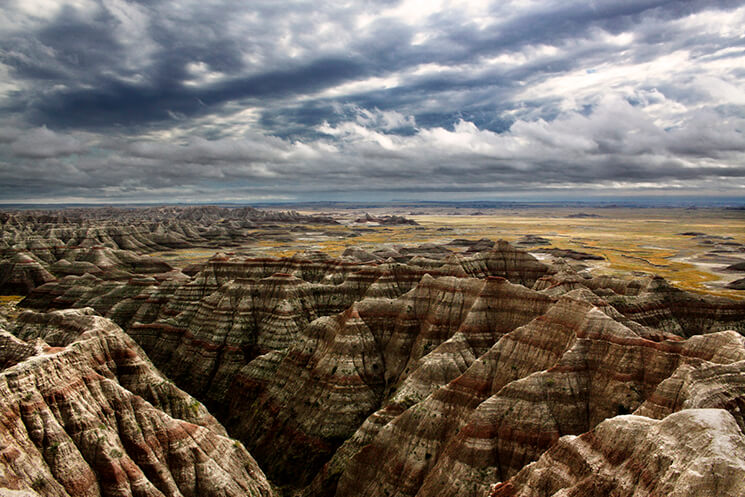 For about 11,000 years, the Badlands National Park serves as hunting grounds for Native Americans. Every year nearly 1 million visitors around the world go here to see the beauty of this national park, which features red and orange rocky mountains.
Camping, hiking, auto-touring, and bird watching are some of the things visitors can do in Badlands National Park.
3. Bryce Canyon, Utah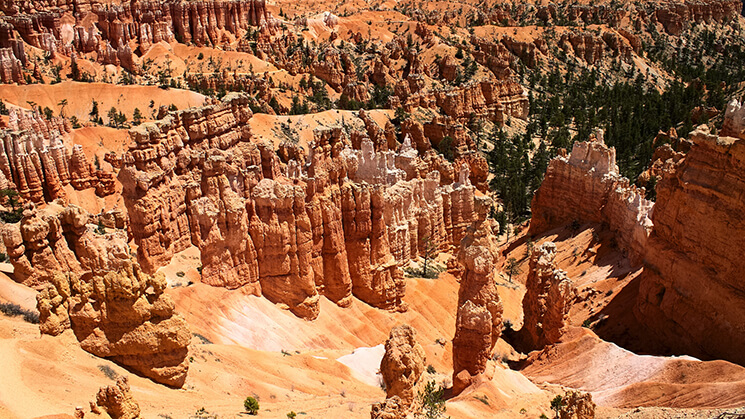 Bryce Canyon is not actually a canyon, but it is a collection of natural amphitheaters and it is located in Bryce Canyon National Park in Utah. Bryce Canyon is best-known for its geological structures called hoodoos. These structures are formed due to frost weathering and stream erosion.
Some of the activities that you can do here are sightseeing, hiking, and camping. There are about thirteen viewpoints over the amphitheaters wherein you can see a lot of beautiful views. If you don't want to go sightseeing you can hike through the different hiking trails in the park including the Rim Trail, Tower Bridge, Queens Garden, Fairyland Loop, and Peekaboo Loop.
4. Carlsbad Caverns, New Mexico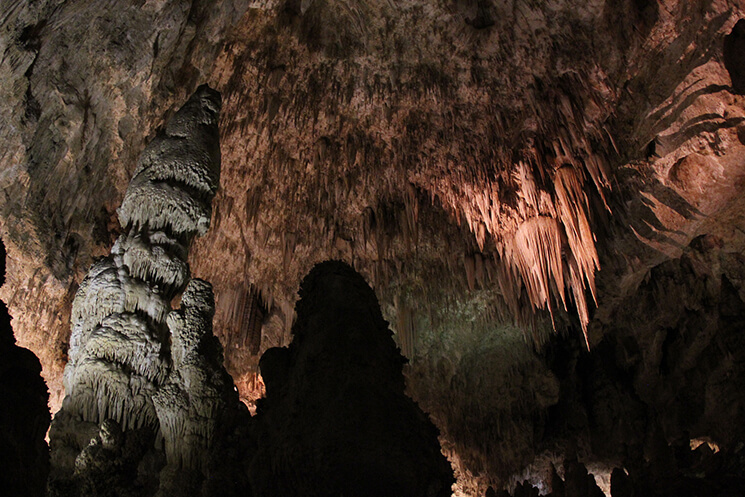 Carlsbad Caverns is a hidden gem that can be found in Carlsbad Caverns National Park in the Guadalupe Mountains. There are more than 119 caves that can be found here, these caves are formed from limestone and sulfuric acid.
Visitors can go here any time of the year. To enter the Carlsbad Caverns, visitors can ride down the elevator or take the natural entrance.
5. Great Smoky Mountains, North Carolina/Tennessee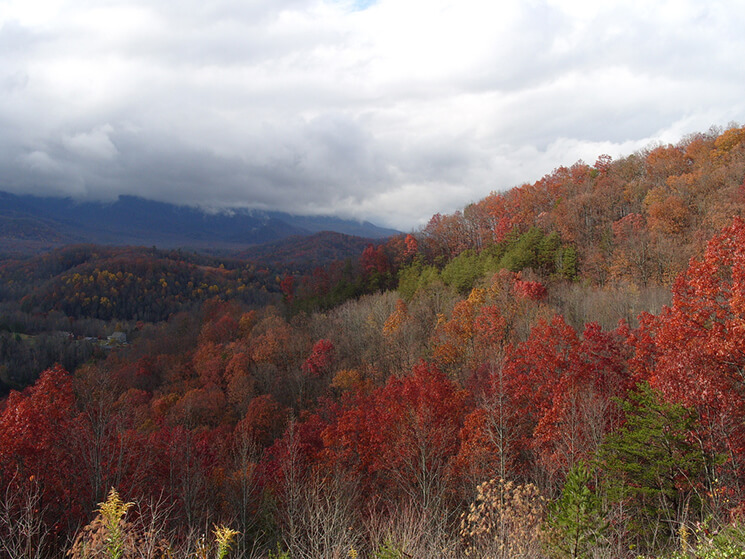 The Smokies is best-known to be the most visited national park in the U.S., with more than 9 million visitors every year. Situated along the border between Tennessee and North Carolina, the Smokies features forest, wildlife, and lush vegetation.
The Smokies is open to visitors all year and some of the things that you can do here are fishing, hiking, bicycling, picnicking, and sightseeing.
6. Haiku Stairs, Hawaii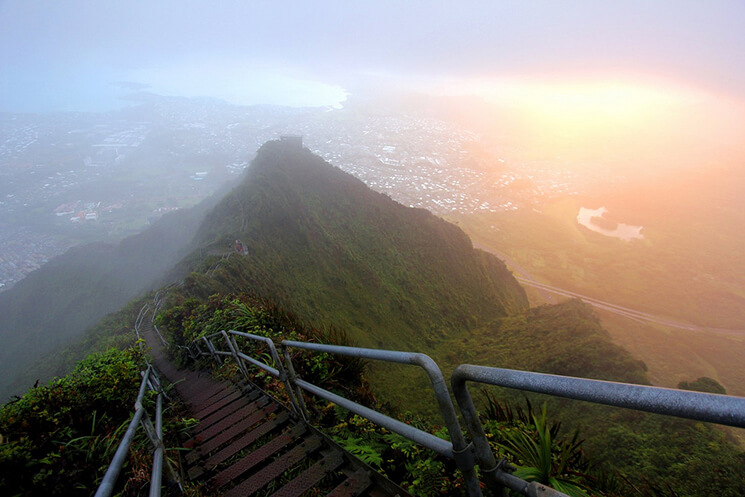 The Haiku Stairs or also known as the Stairway to Heaven is found in Oahu, Hawaii. This is a steep hiking trail with a total of 3,922 steps. This hiking trail has been closed to the public; however there are still some people who climb these amazing stairs.
In February of this year, a storm passed through the island of Oahu damaging some parts of the stairs, and the stairway is said to be unusable.
7. Hamilton Pool Preserve, Texas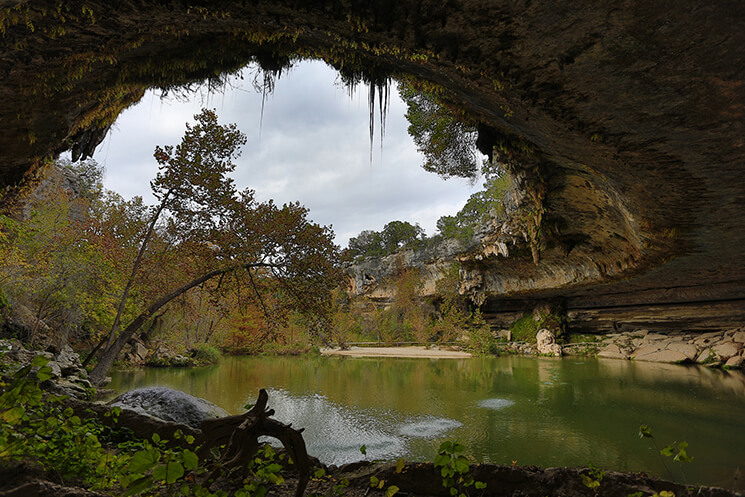 The Hamilton Pool Preserve is a natural pool located 23 miles west of Austin, Texas. A dome of an underground river collapsed due to widespread erosion that happened thousands of years ago and because that, this natural pool was created. The Hamilton Pool has been a popular swimming destination for tourists since the 1960's. However this place is strictly being monitored, and there are times when tourists are not allowed to swim here. The best time to visit Hamilton Pool is during the summer.
8. Horseshoe Bend, Arizona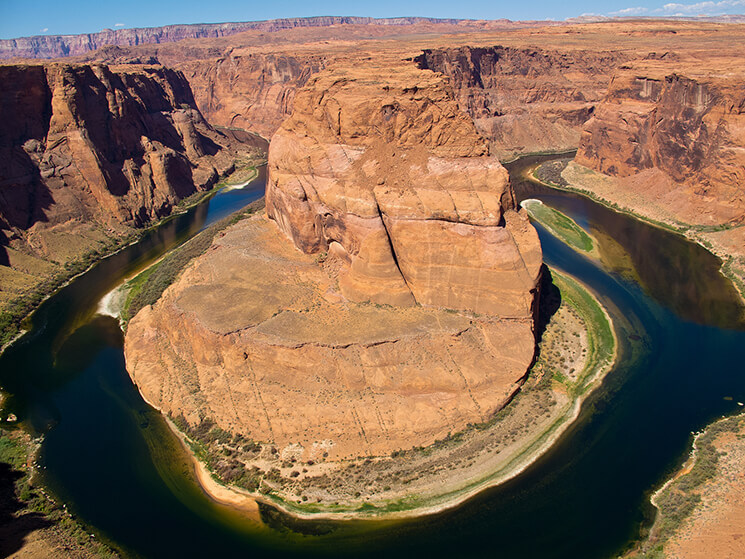 Horseshoe Bend is located just outside Page, Arizona and is famous for its horseshoe-like shape. For you to be able to get through Horseshoe Bend, you have to go to a 2.4-kilometer round trip hike from U.S. route 89.

9. Lake Tahoe, California/Nevada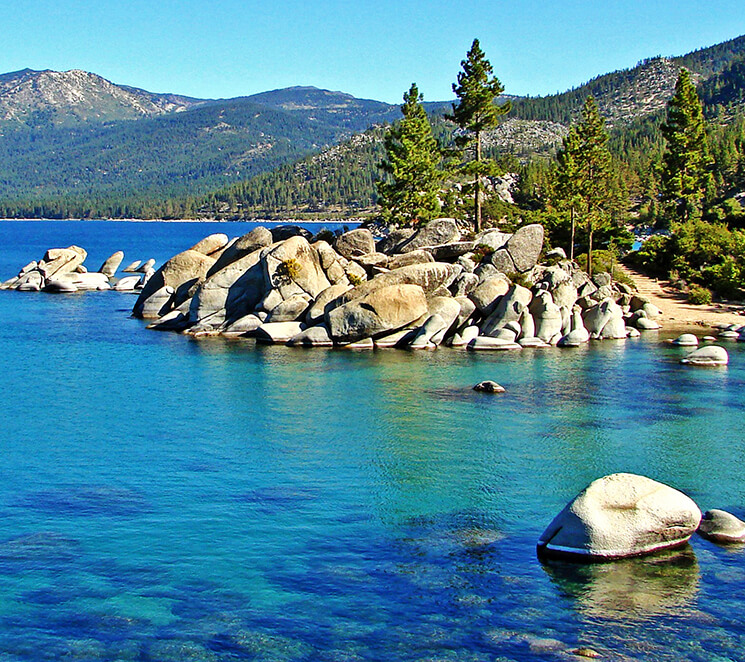 The largest alpine lake in North America, Lake Tahoe is situated along the border of Nevada and California. This freshwater lake is famous for its crystal clear water. A lot of tourists go here as it is surrounded by ski resorts. Some of the activities that you can do here are skiing, hiking, and bicycling.
10. Mendenhall Glacier Ice Caves, Alaska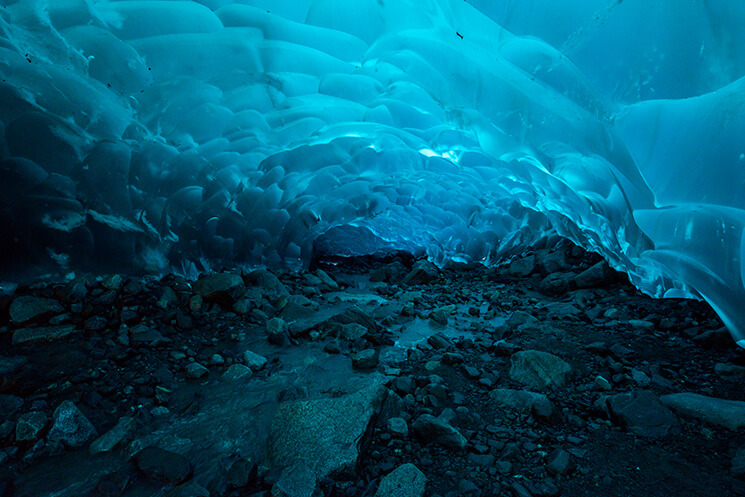 Mendenhall Glacier is situated in Mendenhall Valley and is famous for its ice caves. Mendenhall Valley is about 19 kilometers from downtown Juneau.
For you to be able to see the ice caves, you have to go kayaking and ice climbing over the glacier. However it is recommended to have an experienced guide while exploring here. It is said that some parts of the ice cave are collapsing, and some ice caves have been melting because of global warming and the temperature is rising.
11. Niagara Falls, New York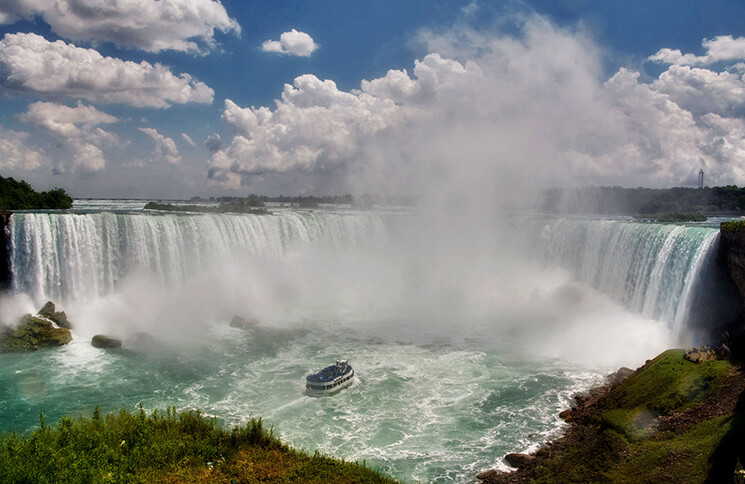 Niagara Falls is located between the border of United States and Canada, and it is a collective name for 3 waterfalls. These three waterfalls are Bridal Veil Falls, American Falls, and Horseshoe Falls.
Niagara Falls has more than 8 million visitors each year. Tourists can visit Niagara Falls any time of the year, and there are a lot of outdoor activities that you can do here year-round. One of the most fun things to do here is to go on a boat cruise, wherein you can ride the Maid of the Mist.
12. Oneonta Gorge, Oregon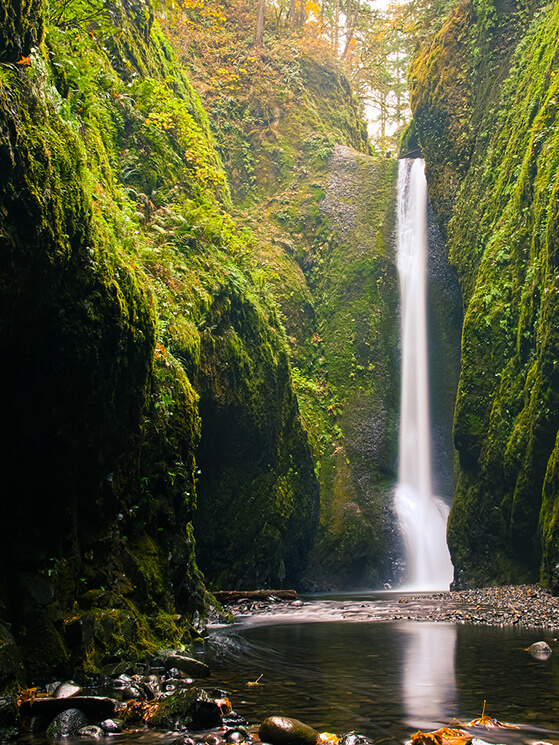 Considered as a botanical area for its unique aquatic and woodland plants, the Oneonta Gorge is often overlooked by tourists. The Oneonta Gorge is open to tourists all year, but the best time to go here is in the summer where tourists can walk through the creek.
To get here you will have to drive Interstate 84 to Ainsworth exit 35 and follow the old scenic highway going to the large Horsetail Falls Trailhead.
13. Palouse Falls, Washington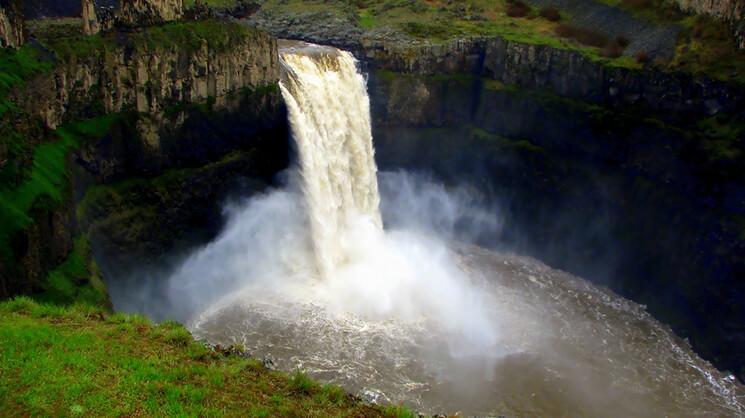 The Palouse Falls State Park features one of the most beautiful waterfalls in the U.S., the Palouse Falls drops from a height of 198 feet.
There is a 2-acre picnicking area in the park with 7 uncovered braziers and 15 unsheltered picnic tables. The park also has 11 tent spaces where you can go camping. Aside from picnicking and camping, you can also go hiking, bird watching, and view some wildlife in the park.
14. Sequoia National Park, California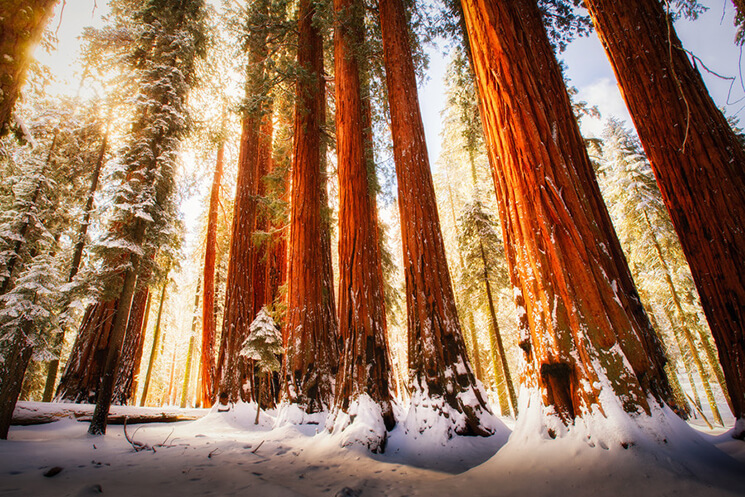 The Sequoia National Park is where you can find some of the largest and the oldest trees in the world. The General Sherman Tree, which is one of the largest trees in the world, is also found here. This tree has a height of about 275 feet and it is said to be about 2,500 years old.
This park features the Sherman Tree Trail, Tunnel Log, Tokopah Falls, Crescent Meadow, Moro Rock, Campgrounds, and Giant Forest Museum.
The park is open all year long and some of the fun activities that you can do here are hiking, picnicking, and camping.
15. The Wave, Arizona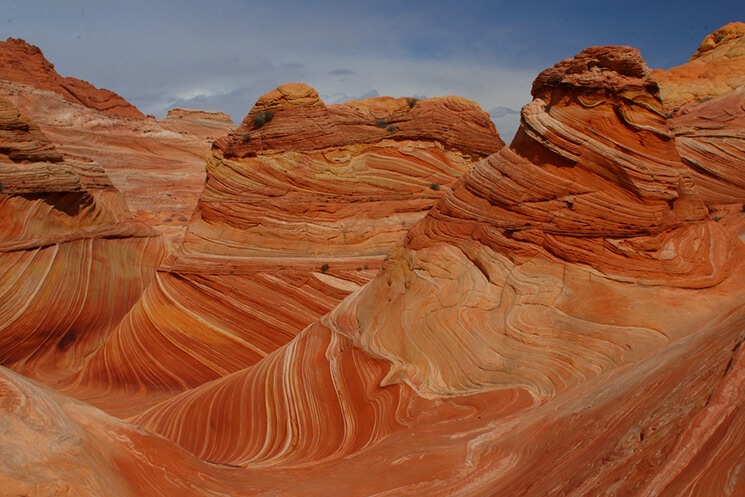 Situated near the border between Arizona and Utah, the Wave is an amazing geological formation formed by 2 water-eroded troughs. This place is best-known for its amazing features including its vibrant colors.
This place is a favorite destination for tourists, hikers, and especially photographers. A lot of photographers go here to capture the beauty of the Wave. The best time to take photographs here is during midday. However if you want to add some effect on the photo, you can take a picture of the Wave during the early morning and late afternoon, shadows can make your photos look dramatic.
The Wave is a very popular tourist destination and to avoid damage and erosion caused by human feet, only 20 visitors are allowed to go here every day.
16. Watkins Glen State Park, New York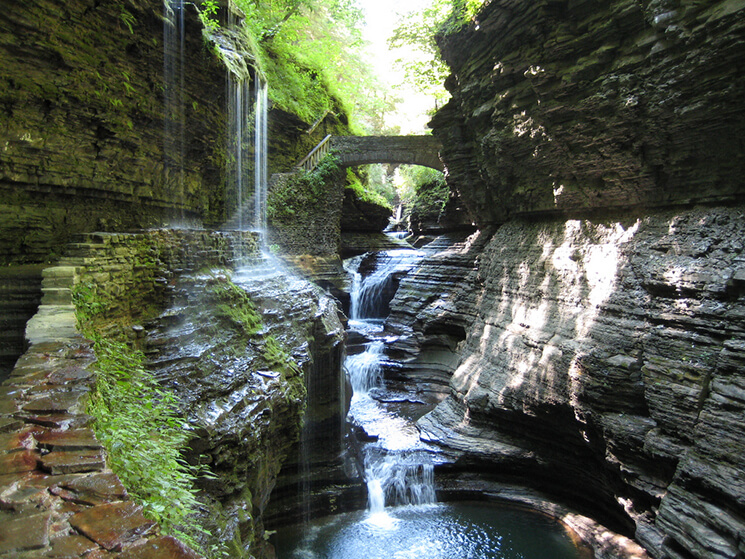 Watkins Glen State Park is located south of Seneca Lake and is known as the most famous of the Finger Lakes State Parks. This place has a reputation of leaving tourists spellbound. Some of the activities that you can do here are camping, picnicking, fishing, hiking, and cross-country skiing. You can go here anytime of the year.
Rainbow Bridge and Falls is a must-see area of Watkins Glen State Park.
17. Yosemite Valley, California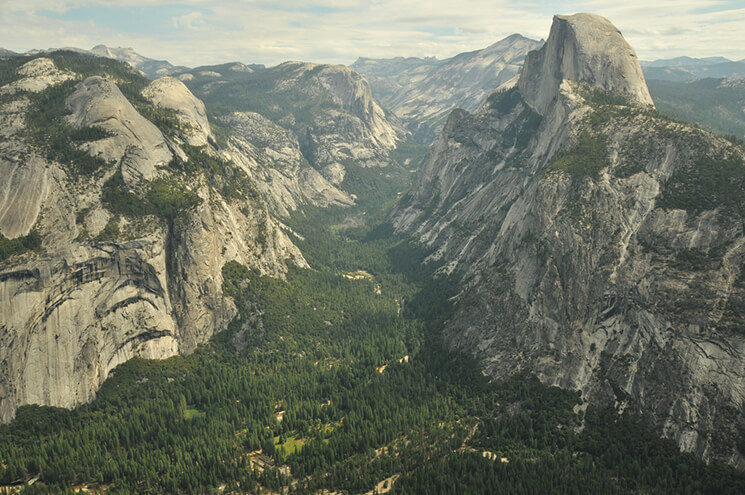 Yosemite Valley is an 8-mile glacial valley situated in Yosemite National Park and it is covered with pines. This glacial valley is a favorite spot for photographers and hikers because of its scenic trails; it also features the Half Dome and El Capitan.
Yosemite Valley is open all year and you can get here by car. Drive through highways 41, 140, and 120 to get here.
18. Zion National Park, Utah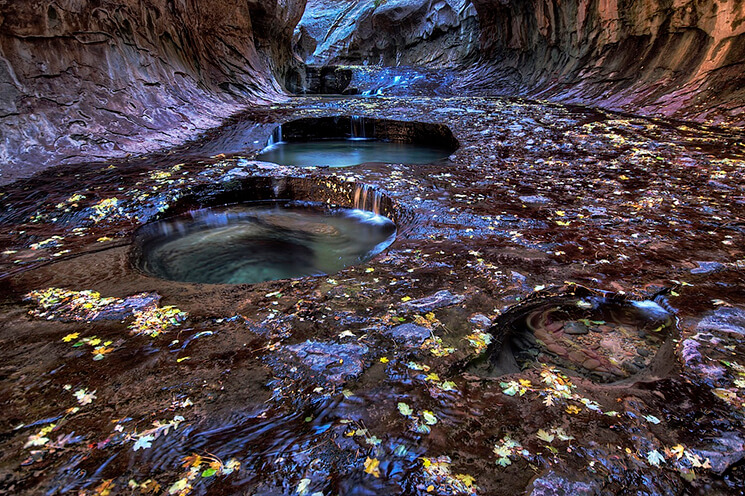 Zion National Park is situated near Springdale, Utah and it features Zion Canyon, The Subway, and The Narrows. Some of the activities that you can do here are hiking, climbing, and camping. You may also walk through paths where ancient native people once walked, or look at the huge cliffs with colors of cream, pink, and red.
This national park is open every day of the year.