Relaxing on the beach with a cocktail on hand and enjoying the cool breeze of the ocean as the sun sets on the horizon is not the ideal getaway adventure for adrenaline junkies. Travelers who seek the best and most challenging outdoor adventure will travel around the world just to find the perfect location in order for them to unleash the rush of adrenaline in their bodies. From conquering the highest peaks of the world to plunging into the deepest ocean trenches, here are our picks for the wildest adventure destination to experience an out of this world adrenaline rush.
5 Adrenaline Rush Themed Outdoor Adventure
1. New Zealand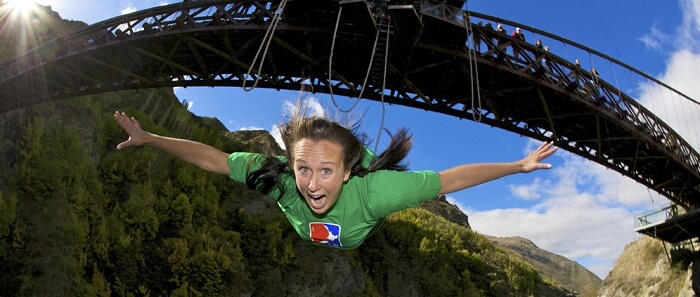 Source: queenstownnz
What is it about New Zealand that it seems most of its landscapes are on steroids? If you happen to visit this beautiful country, you will know what I'm talking about. From its mountain ranges to its wildlife, the landscapes of New Zealand seem wilder, more rugged, and a little bit larger compared to other landscapes around the globe. And this is a haven to adventurers that are not of the faint of heart. In Queenstown New Zealand, adventurers can try adrenaline pumping activities such as skydiving, heli-biking, bungee jumping, jet boating, paragliding, white-water rafting, and zip lining. There are also magnificent skiing and hiking sites that can be experienced at Coronet Peak.
2. Canadian Rockies, British Columbia/Alberta, Canada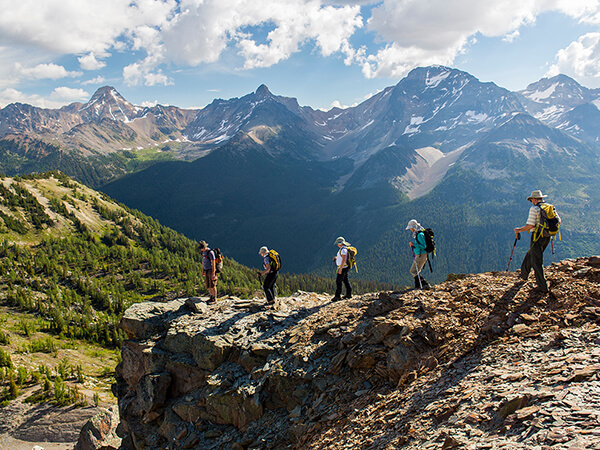 Source: nationalgeographic
What are the heart pounding activities that adrenaline seeking trekkers can do in Canada? Here are just some of them:
Hiking at the shores of of Lake Louise and Moraine.
Cross the great Continental Divide to view Canada's second highest waterfalls, the Takakkaw Falls (1,240 feet high).
Rafting at the Kicking Horse River.
A challenging hike at the Athabasca Glacier.
Traverse the Alpine Meadows towards Wilcox Pass in Jasper National Park.
A heli-hike to the base of Mt. Assiniboine, the Canadian Rockies highest peak (12,000 feet high).
3. Costa Rica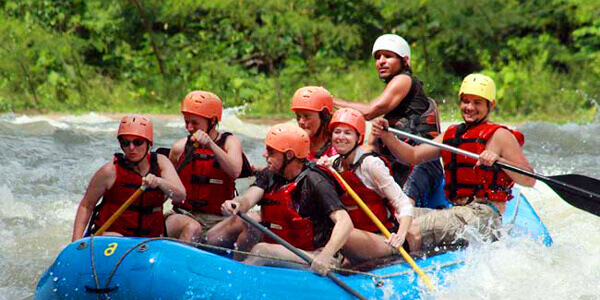 Source: vacationscostarica
Costa Rica is known to attract the most hardcore travelers around the world with its wide variety of heart-pounding outdoor activities. If white-water rafting is your choice of an adrenaline pumping activity, then you are in the right place because the planets wildest rapids can be found here. The Reventon River and Pacuare River hosts more than 20 class 3 rapids. Four of these rapids burst and go through and in between 100-foot tall canyon walls. But if extreme white-water rafting is too much for you, then you can try surfing its world class surfing sites. You can also tour one of the country's 5 active volcanoes or do a zip-line across Costa Rica's tangled jungle canopies.
4. Kenai Peninsula, Alaska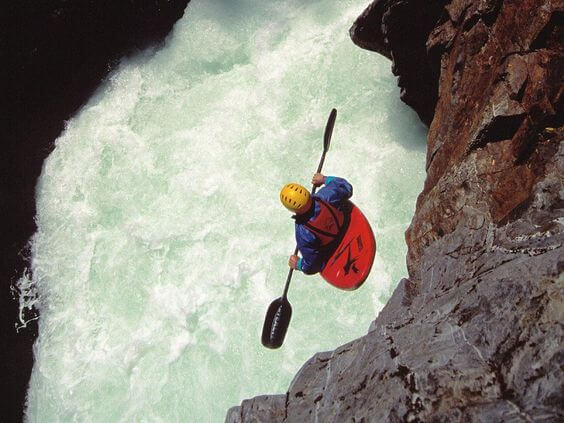 Source: pinterest
The 15,000 square mile wilderness of the Kennai Peninsula in Alaska is also known as "Alaska's Playground." For adventurers that love to get their feet wet and their heart pounding in fear and excitement, a white-water rafting adventure in one of Alaska's most difficult rafting rivers awaits you. For visitors who just want to have fun and view the majestic beauty of the Kenai Peninsula, the 60-mile Swanson River Canoe Trail also offers great kayak and canoe adventure to visitors' young and old, and if you are lucky, you may even spot such animals as the black and brown bears, lynx, moose, wolves, and foxes.
5. Sedona, Arizona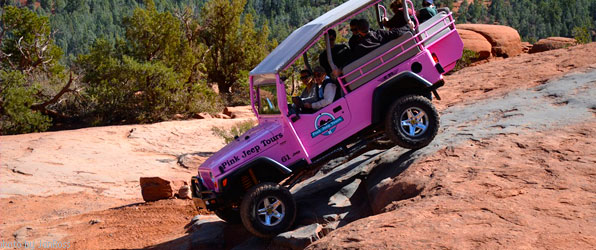 Source: myprostand
Sedona, Arizona is best defined by the sprawling and out of this world beauty of its red rock formations. Its landscape is also perfect for heart pounding outdoor adventure. But for tourists who visit Sedona, the bone-jarring and adrenaline pumping jeep ride is the reason why they keep coming back to this beautiful place. Exploring Sedona's rock formations, cliff dwellings, desert, and canyons while riding on a modified jeep is an adventure that is hard to top. Plus, the modified jeeps here are not just your ordinary jeeps. They are colored pink. Yes, you read that right, pink jeeps!