Where do you get the best tasting tacos, noodles, and different kinds of extraordinary and mouth watering gourmet delicacies that you want to try? The answer, in the streets. Around the world, different countries offer different kinds of street foods. While others prefer street foods like the famous tacos of Mexico, others prefer food that even in your wildest dream would never dare to eat. Here are our picks for the world's 6 best street food cities.
Top 6 Street Food Cities in the World (In no particular order)
1. Bangkok, Thailand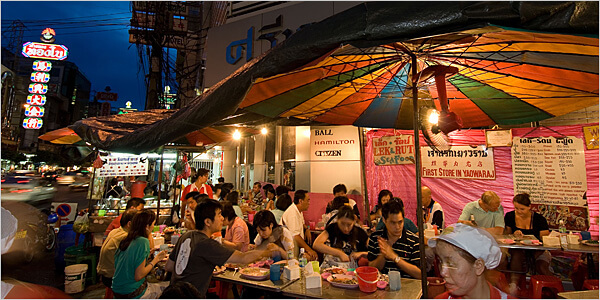 source: nytimes
Every sidewalk in the city of Bangkok in Thailand has a food stall in it. Everyday just after the sun sets, the streets of Bangkok is literally transformed into the biggest street food market in the world. Different array of noodles, meat, and vegetable dishes are all sold here for the most available price and for just $3 USD, you can enjoy 3 courses of Bangkok's best.
The best place to taste Bangkok's best street foods are:
Chinatown
Nang Loeng Market
Side streets around the backpackers' haven of Khao San Road
Saochingcha neighborhood
SoiRambutri across from the Viengtai Hotel
Aw Taw Kaw
2. Mexico City, Mexico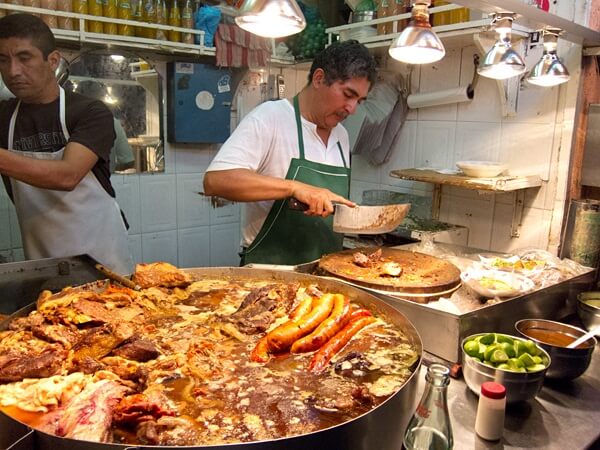 source: tastytrix.blogspot
In the streets of Mexico, food is overflowing. From flautas, tacos, burritos, tamales, and blue-corn quesadillas, name it and the streets of Mexico have it. Whether you are a meat lover or a vegetarian, you won't have a problem finding your favorite street food in Mexico. And for just 25 pesos (about $1.50 USD), you can buy yourself the best burrito and taco in town.
The best place to taste Mexico's yummiest street foods are:
Food stalls are found throughout downtown
Plaza de Insurgentes
Rio Sena
Rio Papaloápan
Corner of Ayuntamiento and Aranda in Centro Histórico
3. Hong Kong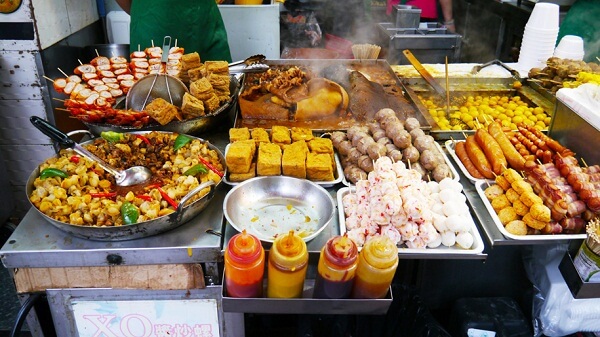 source: streetgrubeveryday
In Hong Kong, every street has a street-side food vendor. For just 20 Hong Kong Dollars ($2.60 USD), you can choose from different noodle dishes, curry fish balls, and stinky tofu to the different and wide arrays of dim sum varieties. The streets of Hong Kong are literally a street food paradise.
The best place to taste Hong Kong's best street foods are:
Temple Street in Yau Ma Tei
Ladies' Market in MongKok
Tung Choi Street
Tsim Sha Tsui
Hau Fook Street
Mei Lun Street
Laneways of Causeway Bay
Wan Chai
4. Mumbai, India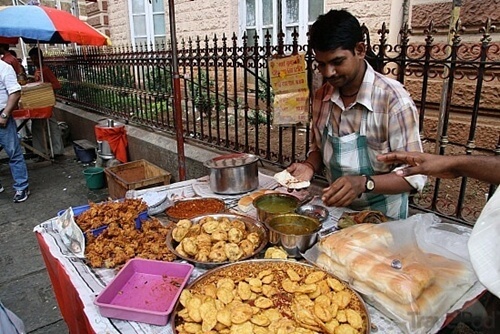 source: saigon-online
There are more than a thousand food stalls that offer different street food dishes in the city of Mumbai in India. For 7 Indian Rupees ($0.10 USD) you can try the popular street food chaat(round snacks made of hollow dough embellished with spices and vegetables) and also the pav dishes (breads served with curries or patties).
The best place to taste Mumbai's best street foods are:
Fort area and around major landmarks
Chowpatty Beach
Tulloch Roadbehind ColabaCauseway in downtown Churchgate
5. Tokyo, Japan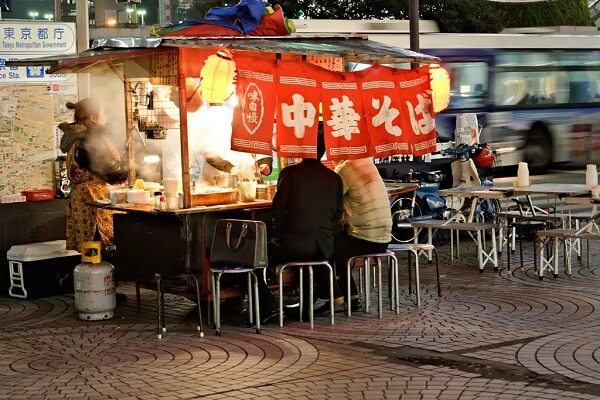 source: panoramio
In Tokyo Japan, ramen or udon noodles are the kings of street foods. Almost every food cart in the city of Tokyo serves ramen and udon. There are also food carts that serve BBQ skewers like takoyaki (little dough balls stuffed with octopus) and yakitori. For 800 Japanese Yen (around $8 USD), you can treat yourself to a bowl of ramen or udon.
The best place to taste Tokyo's best street foods are:
Tsukiji Fish Market
Shinjuku
Yakitori Alley
Kabukicho
6. Marrakech, Morocco
source: cheapflights
Every night, the bustling main city squares of Marrakech in Morocco is transformed into an open air occupied by different food stalls, snake charmers, tarot card readers, and performers. If you want to sample an authentic Marrakech street food, you can try the traditional sheep's head. If that's too much for you, then you can always try the different fish cuisines, tagines, fried aubergine, and the couscous dishes. For 10 Moroccan dirhams ($1.04 USD), you can sample a bowl of the famous harira soup.
The best place to taste Marrakech's best street foods is: The night market at Jemaa el Fna