Road trip is the best way of traveling; it is budget-friendly, sentimental, and just plain fun! While there are a lot of roads that are worth taking a trip to, these under-the-radar roads should definitely be on your bucket list. Taking an under-the-radar road trip is just as amazing as taking a road trip to some of the iconic routes in the U.S. Plus taking an under-the-radar road trip is just perfect for you if you don't want to bump into everyone the moment you get out of your car.
Get your driving playlist ready and enjoy your trip on these under-the-radar routes.
Here are 6 under-the-radar road trips from Thrillist you should take going out of San Francisco:
1. Cayucos, CA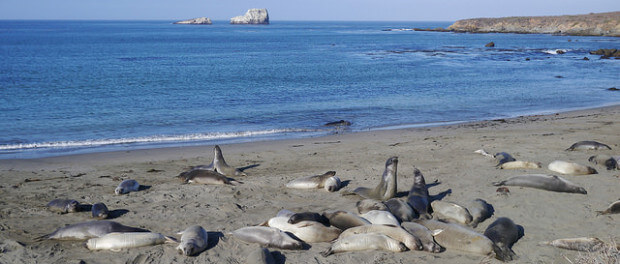 Why: It's a super mellow beach town known for its good waves and good food.
Three things to do while you're there:
1. Plan your trip for one of the two times a year the elephant seals migrate to the Piedras Blancas rookery.
2. Hearst Castle is right up the road in San Simeon. Take a tour through the 60,000sqft mansion (the indoor pool is insane) and forget about your tiny, expensive SF apartment for a day.
3. Stop by the Brown Butter Cookie Company (just follow the scent of delicious cookies) for freshly baked sea salt-topped cookies. Don't forget to buy some to take home with you (even though you'll finish them all off in the car).
2. Bolinas, CA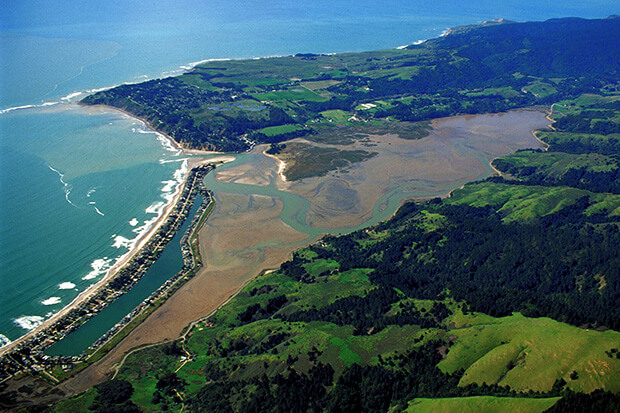 Why: If the locals love it so much that they tear down all road signs leading to the town, it's gotta be pretty special.
Three things to do while you're there:
1. Depending on the waves, Bolinas can be a great spot for beginner surfers. 2-Mile Surf Shop will set you up with everything you need.
2. You could stay at Stinson Beach just down the road, but embrace the Bolinas vibe and get a room at The Grand Hotel, which was never supposed to even be a hotel (the owner just found a sign and put it up on his house and eventually gave in when people started asking for rooms).
3. Smiley's Schooner Saloon has been around for over 160 years, making it one of the oldest bars in California (and one of the only bars in Bolinas). They have a pool table, darts, and the town's only check-cashing facility.
3. Lassen Volcanic National Park, CA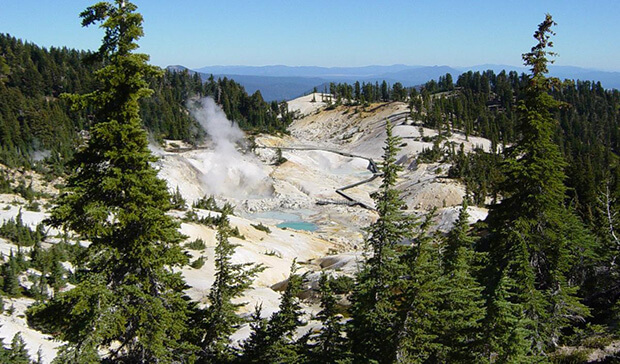 Why: It's like a mini Yellowstone right in your backyard.
Three things to do while you're there:
1. Climb Mount Lassen, duh.
2. Go to Subway Cave, an underground lava tube that's pitch-dark (don't forget a flashlight).
3. Go to hell — Bumpass Hell, that is. It's the largest hydrothermal area in the park, with boiling pools and plopping mud pots. It's also home to the Big Boiler, a roaring stem vent.
4. Grass Valley, CA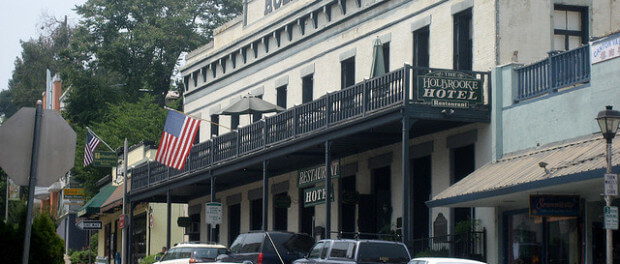 Why: It's a little taste of what it might have been like in the wild, wild west. But without the gun fights.
Three things to do while you're there:
1. Eat at The Willo, a roadhouse 15 minutes out of town where you can cook your own steak on the grill in the dining room. Or they'll cook it for you, if you're too fancy for that (which you're not, right?).
2. Check out Empire Mine, the site of the oldest, largest, and richest gold mine in California. Pack a picnic and pour one out for the 44 mules who spent their lives deep in the mines, pulling ore cars and never seeing the light of day.
3. Stay at The Holbrooke, whose guest book was signed by Benjamin Harrison and Grover Cleveland (they were both presidents, in case you failed US history) and whose saloon downstairs is said to be the oldest continuously operating saloon west of the Mississippi (yup, they were even open during Prohibition).
5. San Luis Obispo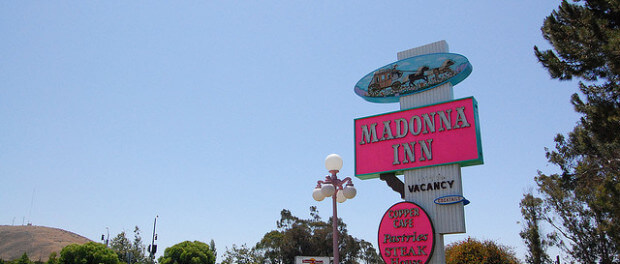 Why: It's the happiest city in America. You like happiness, don't you? Also, it has beaches, hiking, and really good food.
Three things to do while you're there:
1. You definitely want to stay at the Madonna Inn. It has 110 themed rooms (Love Nest, Golfer's Room, and Rock Bottom are just three to choose from), world-famous cakes, and a urinal that activates a waterfall when you break a beam of light with your pee.
2. San Luis Obispo is home to a dozen craft breweries, and the Hop on Beer Tour will bus you around in their "pub on wheels" to all of them.
3. Bishop's Peak is the most popular hike in SLO, and it's only 1.5 hours to the top (depending on if you do it before or after you visit all of those breweries).
6. Leggett, CA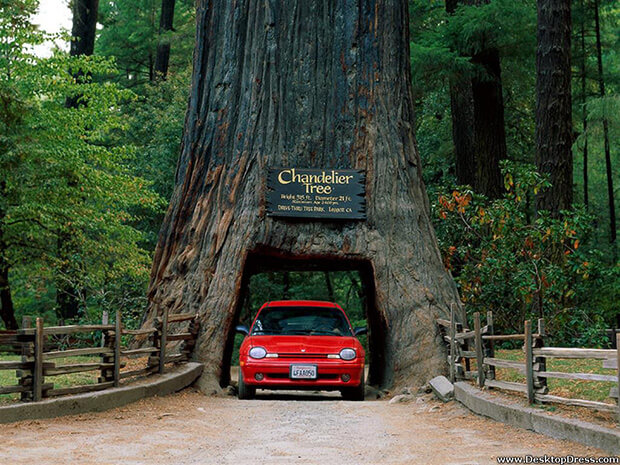 Why: There's a big-ass tree you can drive through. AMERICA!
Three things to do while you're there:
1. Stay at the Big Bend Lodge, a 1940s "resort" on the Eel River with awesome cabins, a swimming hole, and a big campfire that everyone gathers around at night.
2. Pay five bucks to drive through the Drive-Thru Tree.
3. "Never Don't Stop at The Peg House", a popular stop for truckers and tourists. Grab a seriously delicious burger and listen to some live music.
The original list was posted in Thrillist.