The dreaded "Are we there yet?" chirp from the rear seat of the car and you haven't even been on the road for 10 minutes is enough to put even the most positive parent off a road trip with youngsters. But with the right planning a road trip can bring you closer as a family and create life-long memories. The journey must become as memorable as the destination – your holiday begins when you climb into the car
1. Plan Your Road Trip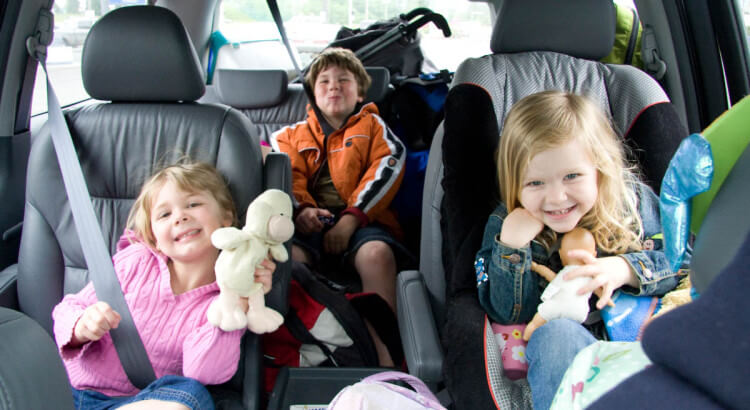 If your children are old enough, involve them in deciding the route. Research with them places of interest to visit on the way and decide together the pros and cons of each destination. It's most important to choose destinations and activities that suit all family members. Bored children are not a recipe for a happy holiday. If you have friends and family along your road trip route this will present a wonderful opportunity for you to catch up and allow your children spend time with some important people in all your lives that you don't often get to see.
2. Pack Light and be Organized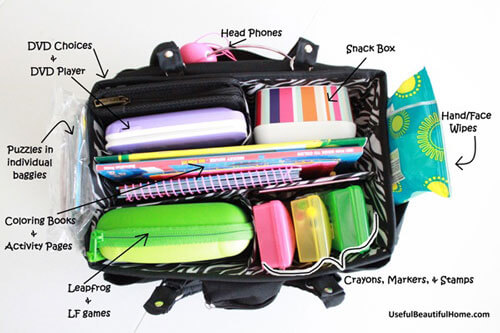 Source: Its Always Autumn
If you are camping you will obviously need a lot more stuff, but if you are staying in hotels or with friends, you can pack really lightly. The old adage about packing your bags then reducing it by a third is really applicable as you will always pack more than you need in any case. Don't forget the wet wipes, tissues and spare toilet paper! Remember that anything you forget you can probably buy on the way. If you are having an overnight stop a great idea is to pack all your overnight clothes in one bag. This way you don't have to unpack the entire car for a short stopover! If your children want their special pillows a great idea is to put a bright coloured cover on them so that they stand out in a hotel room and won't get forgotten.
3. Food and Drink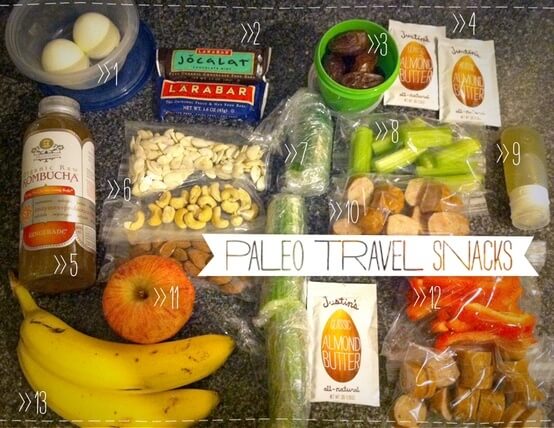 Source: Paleo Power Challenge
A hungry child is a whiney child (as are the adults)! Sandwiches, nuts, dried fruit, non-sweetened popcorn are all ideas for healthy snacks. Fresh fruit cut into serving sizes are great for the road. Children love yoghurt so add a few containers of their favourite flavour in the cooler. Sugary treats and drinks are not a good idea for children who have to sit in one place for a few hours, so keep these treats for when you reach your destination. Each child will appreciate their own lunch box and water bottle so pack individual lunchboxes for each child and incorporate a favourite snack.
4. Entertainment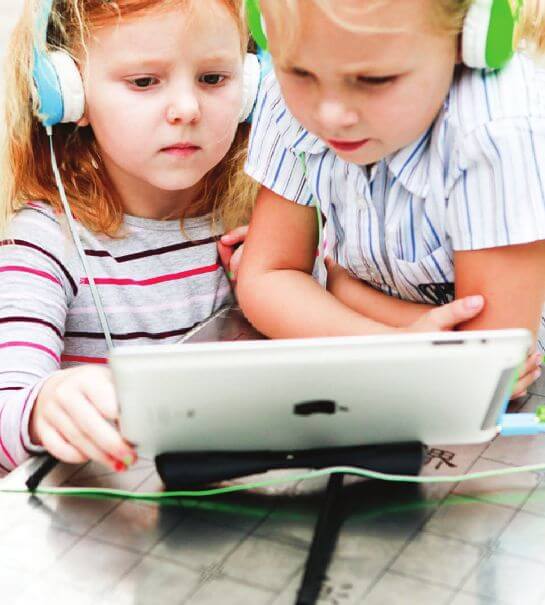 Source: Cool Mom Tech
Keeping your kids entertained and distracted from the monotony of travelling will go a long way to making for a pleasant trip for all of you. Pack their DVD with their favourite movies, ipads and tablets and ipod with their music. Don't forget to include audio books for when they get bored of their music. Remember to pack each child their own pair of headphones as listening to the same children's movie hour after hour will make even the most patient parent crack! Some children become carsick when they read so audio books are perfect for those kids.
Play interactive games and download great road trip apps like on-the-go-bingo to your phones and tablets that will keep you busy for hours on end.
A great idea is to visit the dollar store and stock up on new toys, games, books and colouring books and make up a surprise packet for each child to be opened once on the road. They will love finding new surprises and this will keep them occupied for a good while.
Pack favorite toys, add some games and coloring books and pencils as well as reading books. Remember to bring spare batteries and chargers for all electronics!
5. Stops along the Way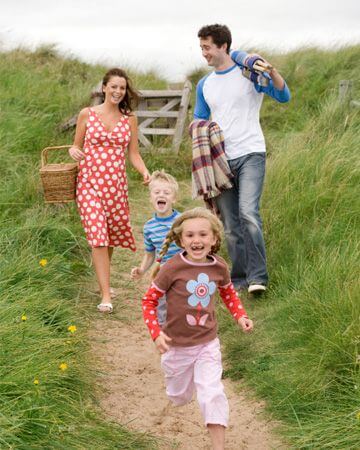 Source: She Knows
One of the keys to a happy road trip is to stop often along the way to stretch legs and have a restroom break. Plan to get to your destination early in the afternoon on travel days so that you can relax and unpack, the kids and you can go to the park or the beach for a few hours and have an enjoyable break. The trip will be much more fun for everyone when they realize they have something awesome to look forward to when they reach their destination every day.
6. Slow down, and spend more time in fewer places.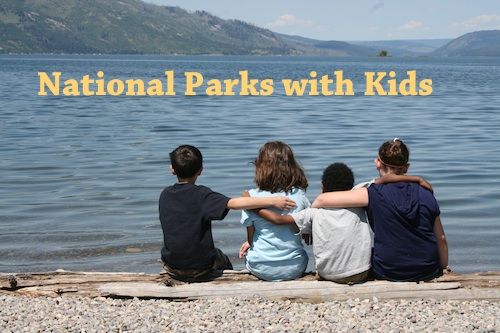 Source: Kid World Citizens
Rather spend a longer time in fewer places as there is nothing more exhausting than packing and unpacking every few days! Try and visit all the places of interest while you are in the vicinity as you may not be back that way again! It is advisable not to travel long distances every day. Probably a good rule for travelling with kids would be to travel in the car for not more than 6 hours on any one day, with breaks every two hours.
7. Photographs, Photographs, Photographs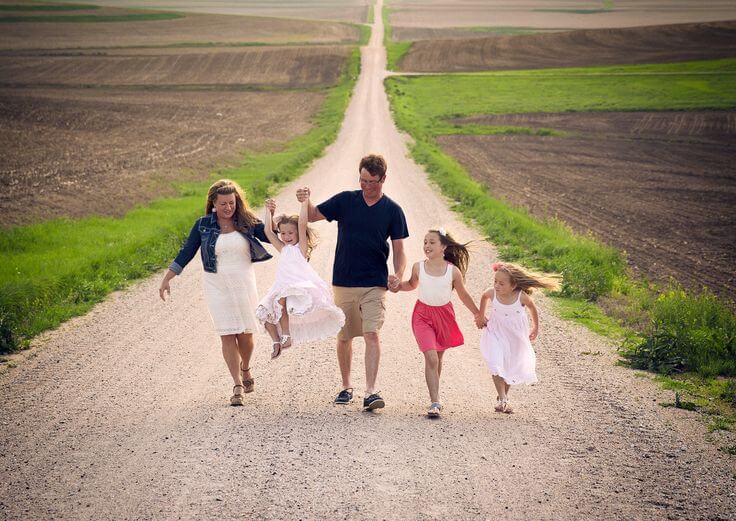 Source: Nimbus
Remember to take loads of photographs along the way! If your children are old enough, let them take their own pictures. Children have a whole different perspective on things and they will feel far more involved in the trip if they can capture it through their perspective. Create family memories and history.
Lastly, don't forget your patience, laughter and adventurous spirit at home! Make every road trip one to remember for all the right reasons!