Summer is all about enjoying the outdoor scene. And what better way to enjoy it than to explore nature at its finest? Whoever you are with or however you're equipped, these 8 of America's best day hikes only need your two feet:
Image Credit: Flickr Eugene Kim
1. Border Route Trail
Location: Minnesota
This awesome 65-mile long hiking trail crosses the Boundary Waters Canoe Area Wilderness (BWCAW), which is in the far northeast corner of Minnesota, then follows through the international border between Canada (Ontario, particularly) and Minnesota. You can definitely do short day-hikes with this trail, but it also offers multi-day backpacking journeys.
The Border Route Trail is composed of wilderness hiking trails, where you could view amazing sceneries of both the Boundary Waters Canoe Area in Minnesota and the Quetico Provincial Park in Canada. But because of such wilderness experience where downed trees or patches of bushes are obstacles, you must make sure to bring your trail map and compass with you.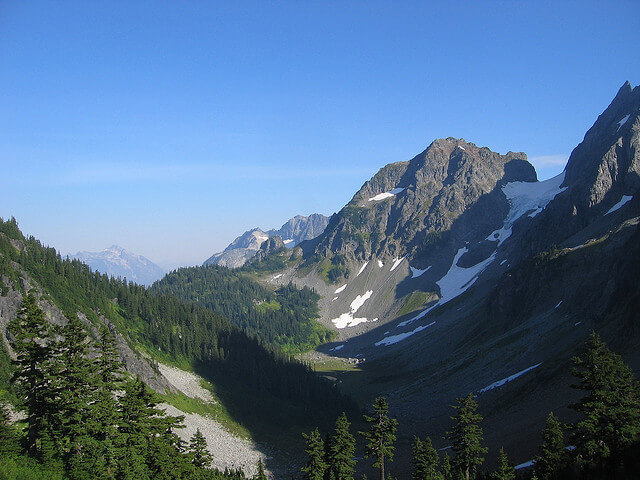 Image Credit: Flickr Gordon Tarpley
Image Credit: Flickr Curt Smith
2. Cascade Pass and Sahale Arm
Location: Washington
If you are after stunning views of glaciers, this trail is the day hike to go to. Considering it's the easiest and shortest trail to reach the alpine park, it can be quite packed with people on summer weekends. Also since this trail can be done with a short day hike, there are no campsites in the area.
If you want an extended hike, you can go ahead to Sahale Arm Trail. Mt. Rainier, especially on a clear day, awaits you! Just make sure you do not bring your pets with you, since it is not allowed. Also, there are fragile vegetation areas there, so you must rest only on durable surfaces like rocks.
Image Credit: Flickr Ken Lund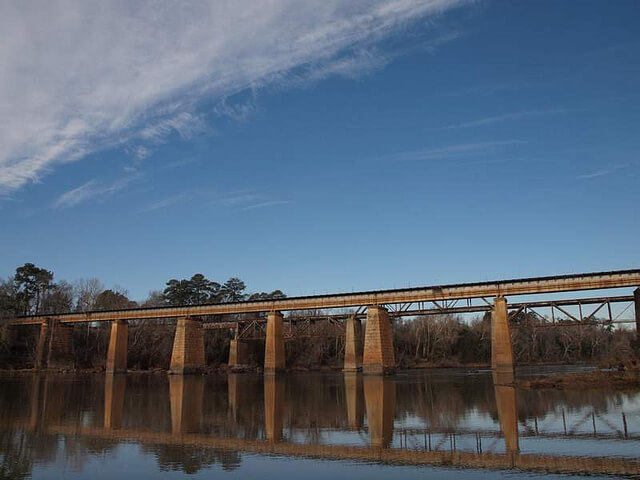 Image Credit: Flickr Hunter Desportes
3. Congaree
Location: South Carolina
Are you fond of seeing local wildlife during your hike? Well, the Congaree Trails do not disappoint. Vasting from easy to moderate, the trails here are even perfect for beginners!
The hike all begins in Boardwalk Loop, which is a great 2.3 mile leg-stretcher. It is divided into two sections: the "low" boardwalk and elevated boardwalk, which is mostly visited by birdwatchers, because it boasts of 160+ bird species. The longest trail, the 5-mile loop River Trail, makes the Congaree National Monument more special, because of its amazing views. But if you want solitude, then the Kingsnake Trail is your go-to. This secluded trail is a quite bit difficult to find, but do not worry – there are frequent trail markers there.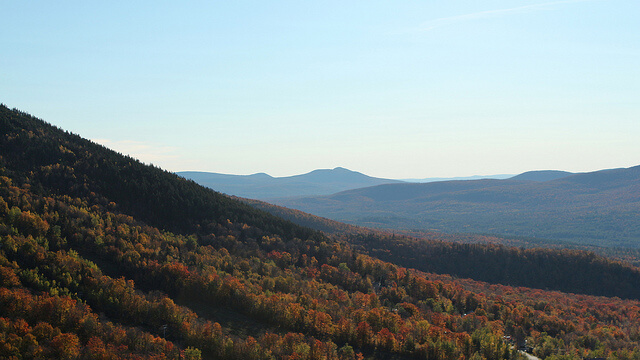 Image Credit: Flickr Robert Linsdell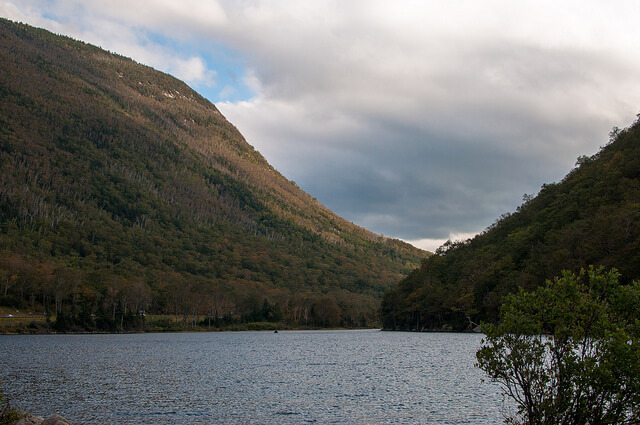 Image Credit: Flickr alans1948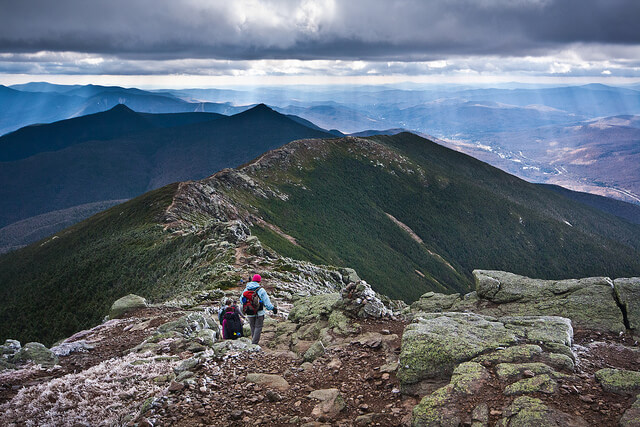 Image Credit: Flickr Jeff P
4. The Franconia Ridge
Location: New Hampshire
This seven-hour, nine-mile hike is worth all the efforts. It traverses Mount Lincoln, Little Haystack, and Mount Lafayette across the high range of peaks in the White Mountains. But one of the reasons why this trail is popular to many hikers is the amazing view in the White Mountains.
But before hiking this trail, be aware that mountain weather could change subjected to different extreme conditions and rapid changes. Also, be sure that you have good stamina when hiking this trail, because in just 4 miles, its elevation increases 3,480 feet.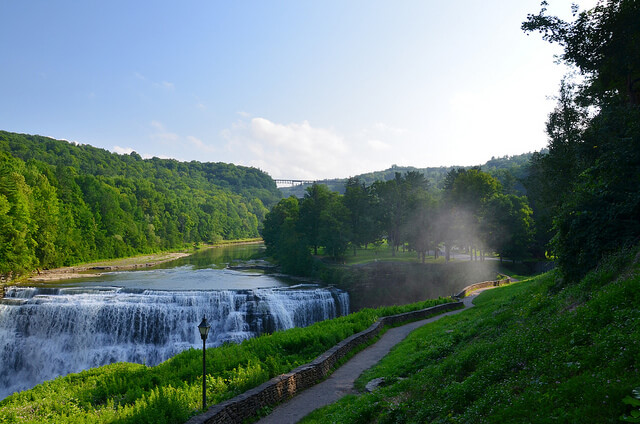 Image Credit: Flickr Peter Hoffmann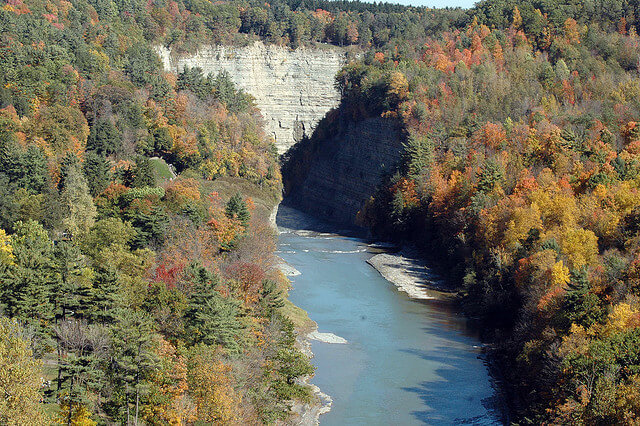 Image Credit: Flickr Maureen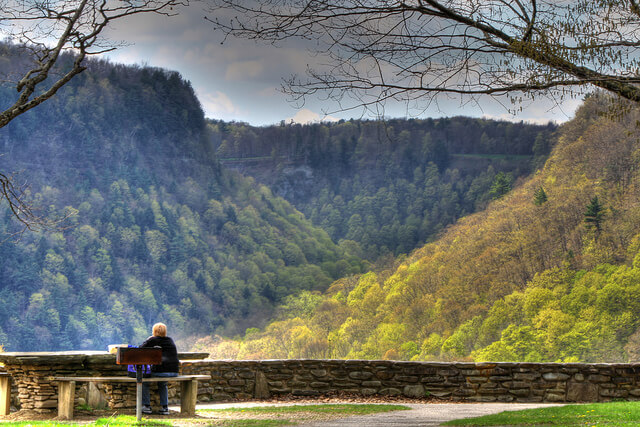 Image Credit: Flickr Chris Waits
5. Letchworth State Park
Location: New York
Known as the Grand Canyon of the East, Letchworth State Park is such a magnificent place you should not miss. The Genesee River is stunning as it roars over 3 waterfalls that are in between cliffs. But what makes this place an awesome day hike is the 66 miles of hiking trail it has. Plus, it also offers other activities like kayaking and even hot air ballooning!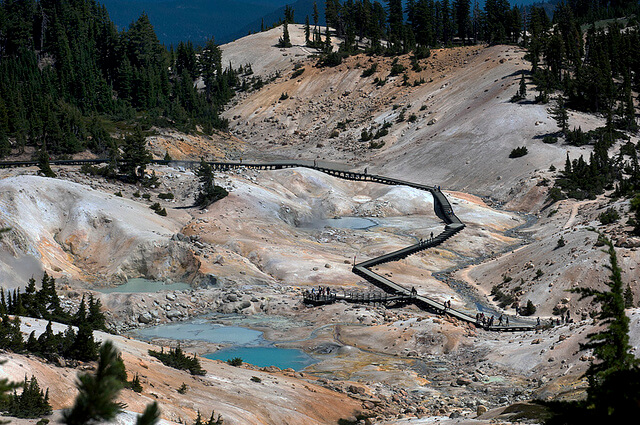 Image Credit: Flickr LassenNPS
Image Credit: Flickr Don DeBold
6. Lassen Volcanic National Park
Location: California
Jagged peaks and hot water shows how this national park was once a witness of some volcanic activities. But now, you would also see wildflowers and clear lakes! What makes this trail great for beginners is it only a one-way 2.5 mile hike towards the summit. It starts at the parking area, where it elevates to 8500 feet. What more enticing about this hike is the amazing views from the vistas scattered around the park. Just watch out for rotten-egg smell near the summit, which is caused by the hydrogen sulfide in the area.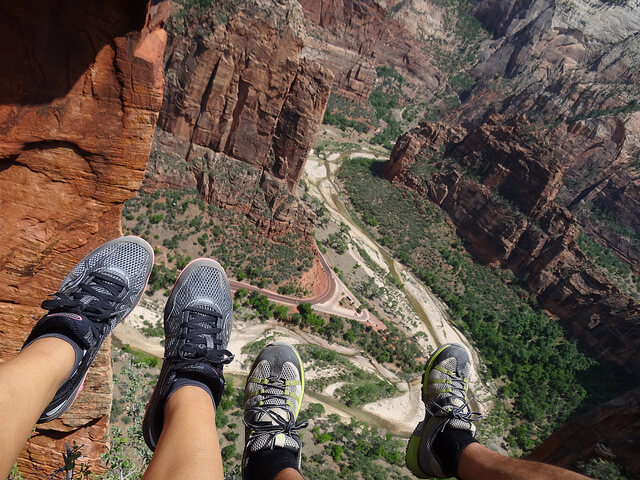 Image Credit: Flickr Shannon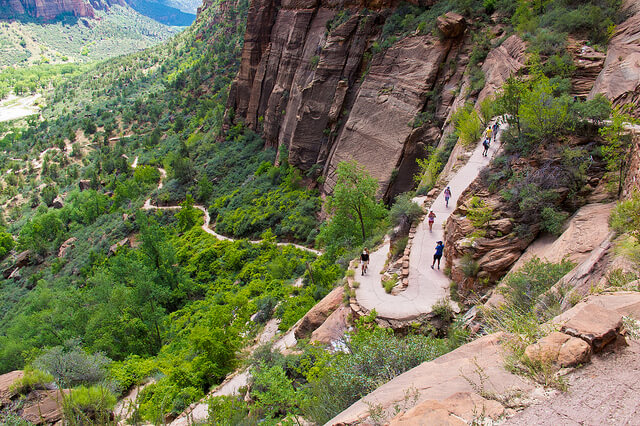 Image Credit: Flickr Jiashiang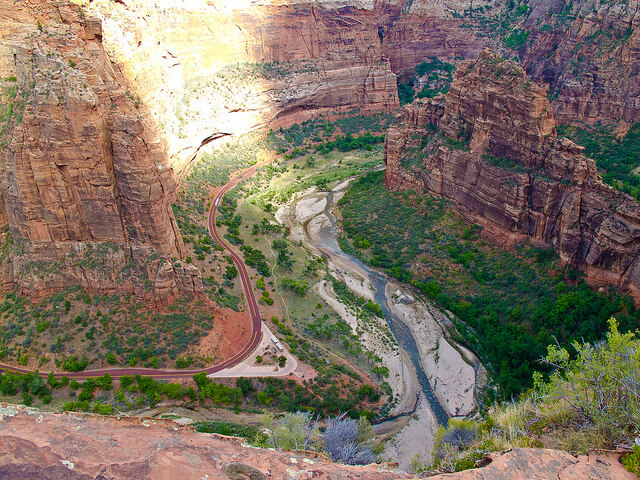 Image Credit: Flickr Jiashiang
7. Angels Landing, Zion Canyon
Location: Utah
This 5-mile hiking trail is probably one of the thrillest hikes you would ever have. It is a strenuous uphill hike, but you would not worry about safety, since it's a well-maintained one. The first 2 miles can be done on paved grounds, but the last half-mile is where the fun and fear (for some) starts. There are anchored support chains attached some of the sheer fin's sections. It is really a narrow fin on high elevations, so children or those people who feared heights is not recommended to go here. Plus, it's also dangerous if it's raining or if there are heavy winds.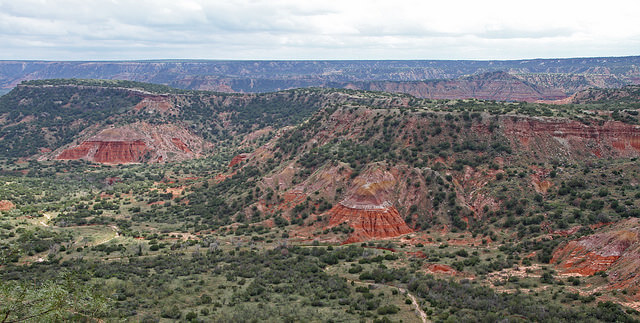 Image Credit: Flickr Tony Hisgett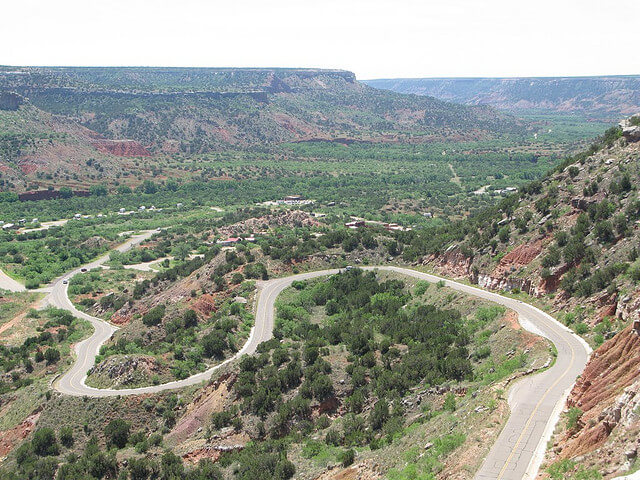 Image Credit: Flickr Toby Leddy
8. Palo Duro Canyon
Location: Texas
Experience this canyon's rugged but alluring beauty. You can hike it by foot, or even by biking and equestrian. Besides the 30 miles of hike it offers, you can also geocache, or even camp here. The hike difficulty goes from mild to wild, but there's no cliffs to fear, so you only need a good stamina to be able to enjoy this trail. What makes the trip worth it? Watching the sunset!
Source: EscapeHere
How about you? What's your favorite day hike trail in the USA?