Bungee jumping is one of the most thrilling and exciting adventure activities that you can do. It is seen as pretty scary as well as absolutely exhilarating! Here are 9 jumps that are widely spoken about around our country – some are much scarier than others! We know that there are many many more so please let us know your favorites!!
1. Great Canadian Bungee, Quebec
It is in Canada but has to be mentioned! This Bungee is both nerve-wracking and exciting. The Great Canadian Bungee's "The Rock" is North America's highest bungee jump! Overlooking a spring-fed lagoon in Wakefield, Quebec the rebound alone is higher than any other jump on the continent. Wow!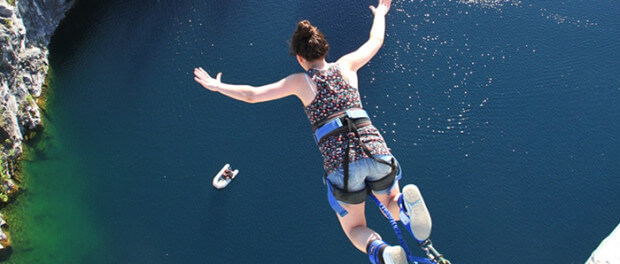 2. Mount Hood Adventure Park, Oregon
The Bungee Tower is the highlight of the Mount Hood Adventure Park. The brave visitors jump and drop 100 feet! A definite must do!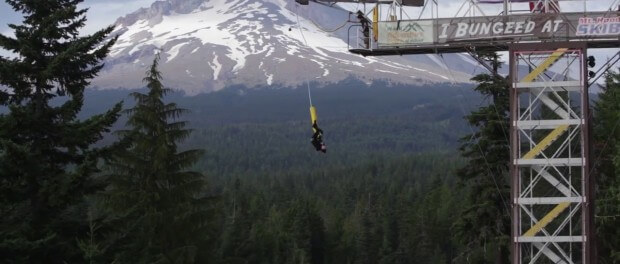 3. Bridge to Nowhere, California
An absolutely thrilling jump, it is one of the firm favorites of the bungee jumping family. You start the adventure with a 5 mile hike to the bridge. Once here you jump from 10 stories high above a raging river, a beautiful way to see the amazing views!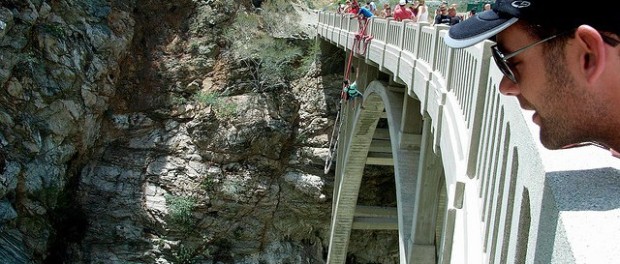 4. Navajo Bridge, Marble Canyon, Arizona
Navajo Bridge is famous worldwide. It crosses the Colorado River Marble Canyon near Lee's Ferry in Arizona and hosts a thrilling jump giving you the feeling that you are about to touch and admire the Colorado River. Come on, do it!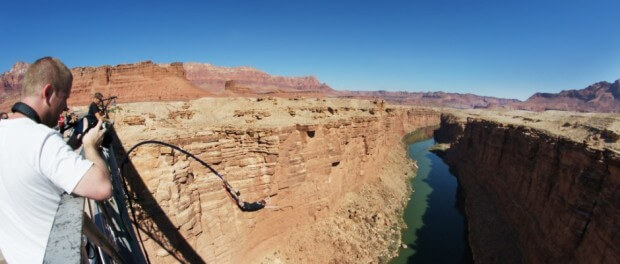 5. High Steel Bridge, Shelton, Washington
427 feet high, crossing over the Skokomish River in Mason Country you can find the High Steel Bridge. It is seen as a jump that is more suitable for the advanced jumper so we dare you to give it a go!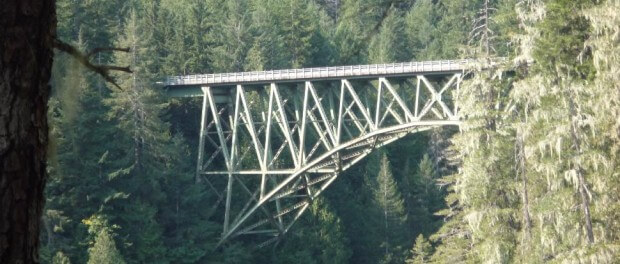 6. Hansen, Eden, Id
Crossing the Snake River you will find the Hansen Bridge standing 400 feet high, with a view of the rocky gorge below, it's another amazing place to jump!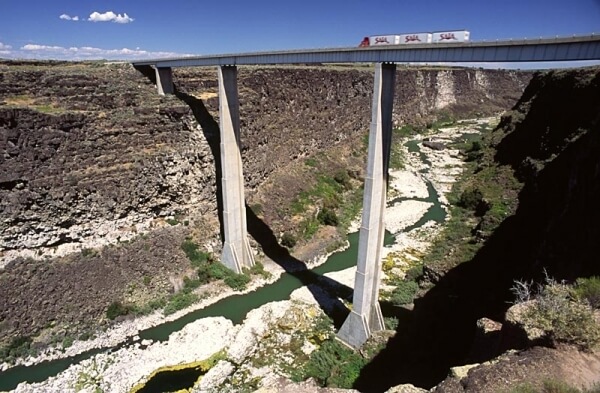 7. Redwood Forest Trees, Humboldt, California
Seen as three adventures in one, the jumpers firstly climb 150 feet up the the Giant Redwood tree, secondly a tight rope walk between two trees and finally a huge 150 foot bungee jump takes place! Sounds like a real adventure, not for the feint-hearted though!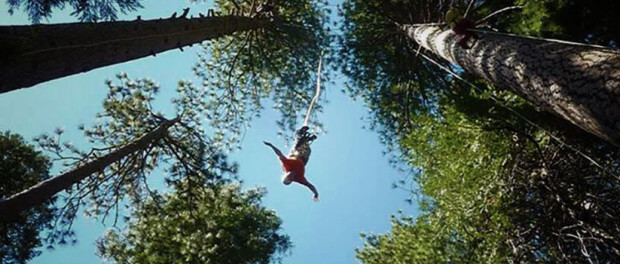 8. Seaside Bungee Jumping, Cancun, Mexico
An incredible experience where you can swan dive from an 80-foot platform and kiss crystal clear Cancun waters with an adrenaline-pumping beach side bungee jump. Sounds beautiful!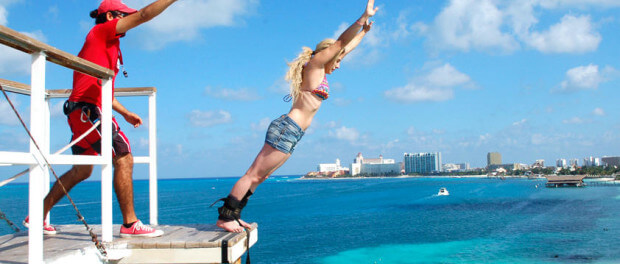 9. Rio Grande Bridge, Taos, New Mexico
Listed in the top 10 scariest bungee jumps in the world, Rio Grande Bridge is rated as #4! This jump is only accessible one day a year so make sure it's added to that list of yours!