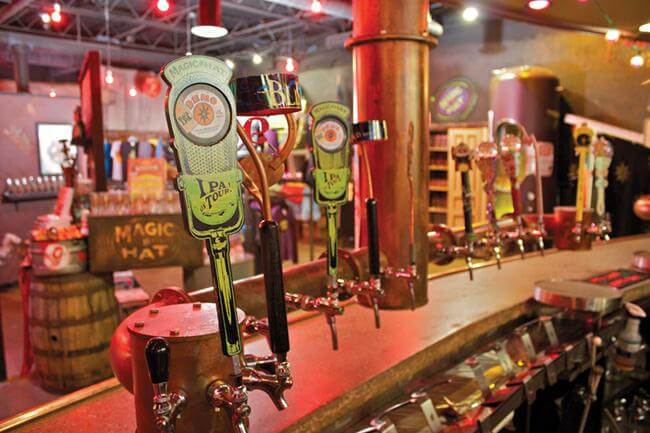 Photo: draftmag.com
1. Magic Hat Brewery and Artifactory – South Burlington, VT
Price: Free
Magic Hat Brewing Company in Vermont has always been a little… quirky. If you've ever seen one of their six packs on your local store shelf or their tap handle at your local haunt, they're instantly recognizable. That same vibe flows through their "Artifactory" taproom and tours. While they do offer free guided tours, many recommend the self-guided "tour ramp" which gives a glimpse of the behind the scenes action at the brewery as well as the many strange artifacts which make this place so unique.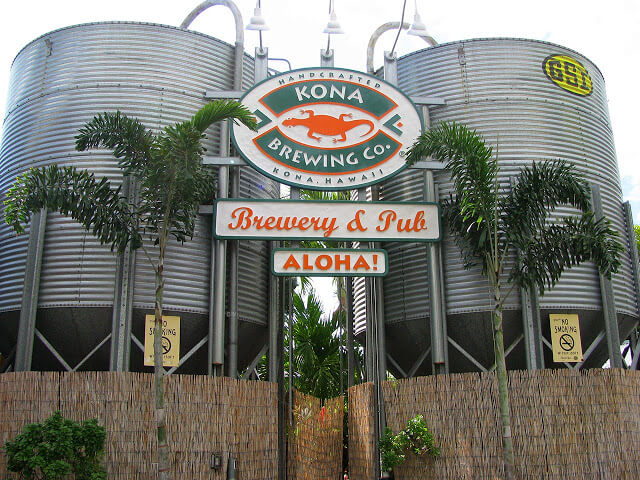 Photo: shinylifeblog.com
2. Kona Brewing Company, Kona, HI
Price: $5
Hawaii isn't exactly most people's first thought when it comes to craft beer. That shouldn't stop you from taking the tour at Kona Brewing, however. The Big Island's craft pioneer creates some truly unique beers on site made with local ingredients and offers a setting that can't be passed up. After all, what's better than touring a brewery steps from the beach with a Coconut Brown in hand?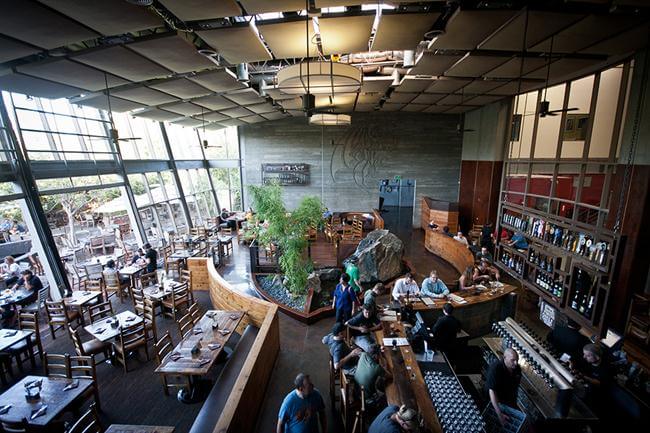 Photo: beerlens.com
3. Stone Brewing, Escondido, CA
Price: $3
Perhaps the gold standard of all beer gardens in the US, the experience at Stone Brewing starts in their beautiful "Zen Garden." If you can drag yourself away your seat amongst the rocks, ponds, and plants, a tour of their facility by one of their "Indoctrination Specialists" is the way to go. The tour offers a behind the scenes look at one of America's biggest production breweries and a guided tasting included in the $3 price.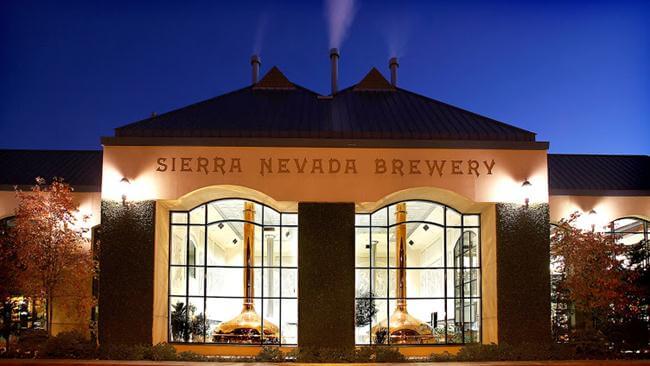 Photo: plus.google.com
4. Sierra Nevada Brewing Co, Chico, CA
Price: Free for the Brewhouse, Sustainability, or Self-guided Tour; $25 for the Beer Geek Tour
If you're a beer drinker (why else would you be reading this?) you already know Sierra Nevada. The Chico, California brewery is a landmark on the American craft beer map. The impressive brewery offers tours of both the Brewhouse and the outdoor grounds showcasing their sustainability efforts. If you're really into the nitty gritty though, check out the Beer Geek Tour; a 3 hour small group exploration of every nook and cranny of the massive facility.