1. The Bone Garden – Dahab, Egypt
Also known as the Blue Hole in the Gulf of Aqaba, it is said that over 130 divers lost their lives in this site. Even today there are bones at the pit of The Bone Garden belonging to divers, fishermen and random people who lost their lives in this dangerous dive destination.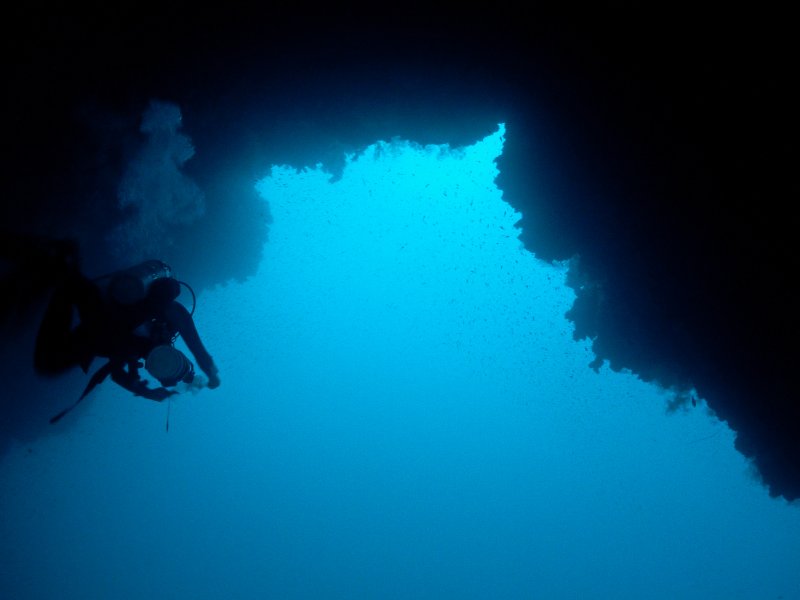 Source: basementgeographer.com
2. Black Hole – Andros, Bahamas
Research shows that the lake contains 5.6tons of bacteria because of rotting plant material. The bottom layer has completely no light because the bacterial floor has totally covered the whole lake.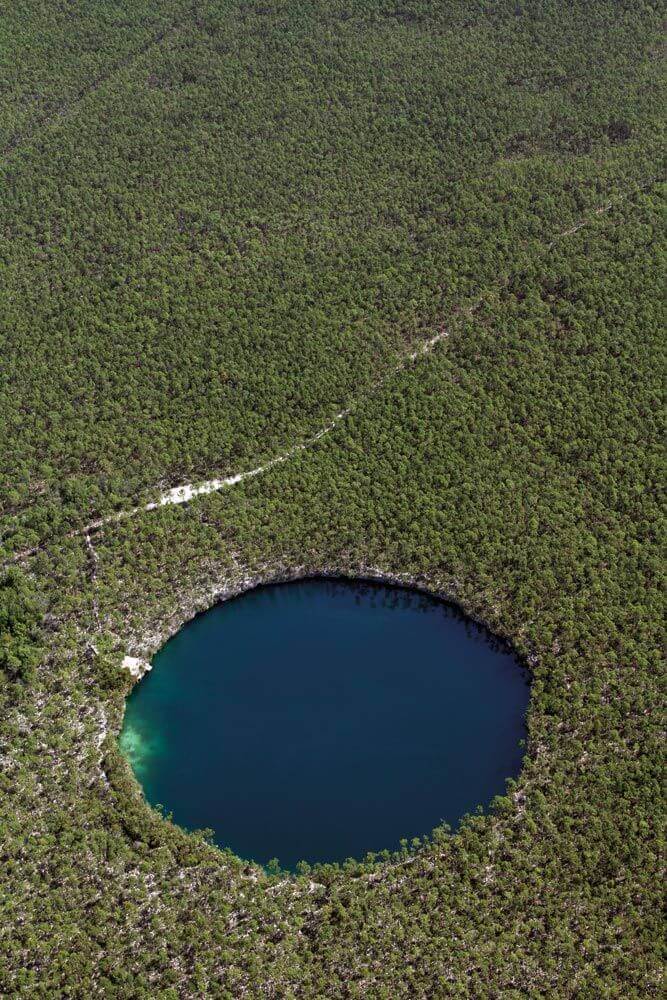 Source: de-preciated.tumblr.com
3. Kilsby's Sinkhole, Near Mt Gambier, South Australia
The sink hole holds huge aquamarine chambers, with shaft of sunlight, to sink holes of untamed water gardens. But no matter how adventurous and exciting it sounds, Kilsby's Sinkhole has claimed many lives. Most recently, a team of divers explored the sinkhole, leaving one of them dead. The surviving divers said that they had no choice but to leave their mate since it seemed like something was pulling them down and they could only save themselves.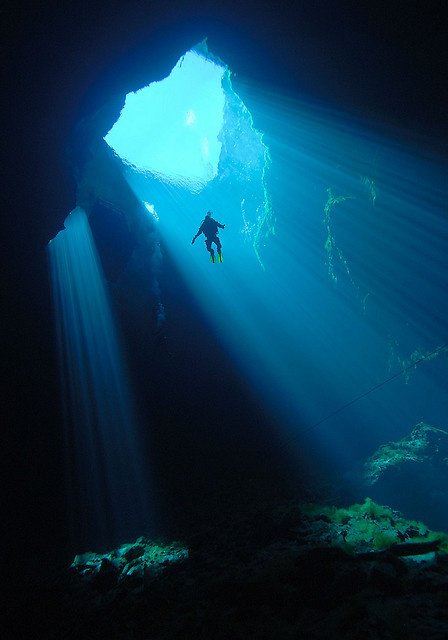 Source: adorepics.com
4. Temple of Doom – Tulum, Mexico
Also known as Calavera Cenote, it doesn't look much when you first see it, it is literally a hidden oasis. The water down is a cylindrical beam of green light and its marine is lush, some large fish can actually harm a diver. The halocline (salt and freshwater mix) can make the dive a difficult one, both visual and motion.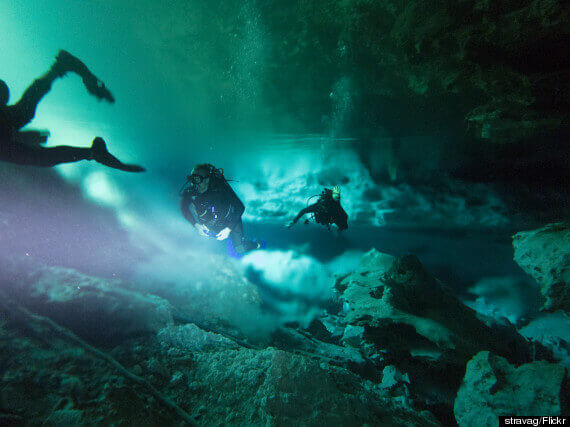 Source: www.huffingtonpost.com
5. Samae San Hole, Samae San Bay, Thailand
The hole is a former ammunition dump, with its crater drops to nearly 90m below. Strong currents can drag divers below, so it is better to leave this hole on the hands of professional divers. But the hole offers astonishing marine life so if you are qualified enough to dive here you are in for a great dive.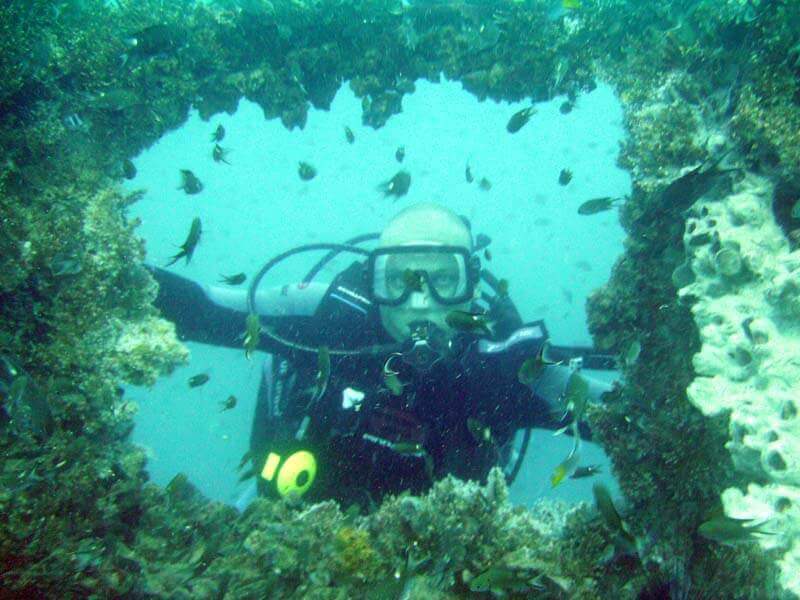 Source: www.real-divers.com
6. Coco's Island, Costa Rica
The island holds a vast population of marine life, including hammerhead sharks, rays, dolphins and other large mammals which can be very dangerous. Although it is designated as a national park off the shore of Costa Rica, the local government does not allow people to dive without proper knowledge of the place.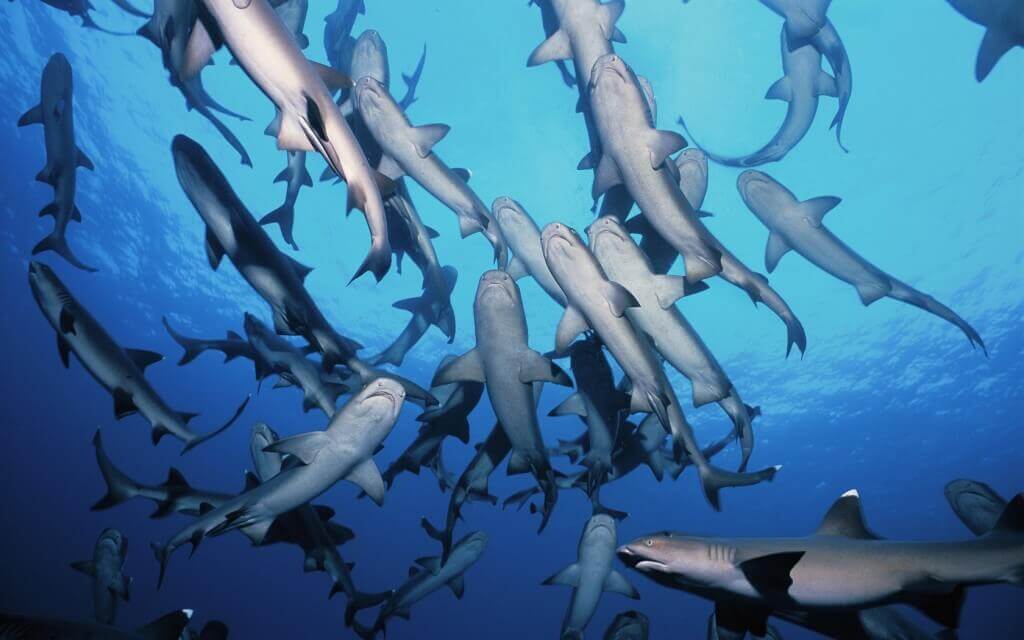 7. Wakulla Springs – North Florida
Wakulla Springs is one of the deepest and largest freshwater springs in the world, home to an abundant wildlife including alligators. For the past years, dark water condition seems to develop because of high nitrate levels, decreasing the water quality of the area. Tourists and unseasoned divers are allowed to dive into the springs but they will make you sign a waiver form.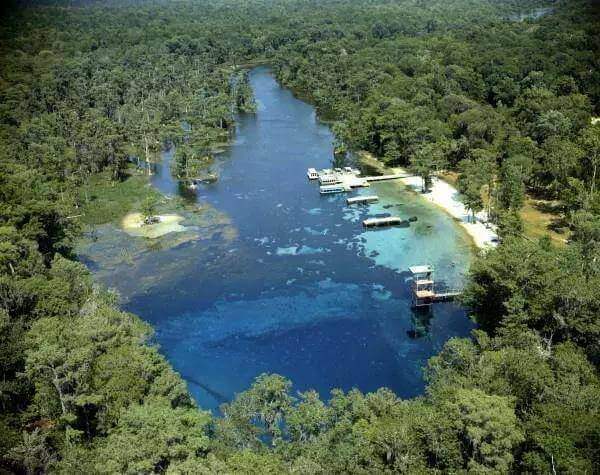 Source: floridaspringsinstitute.org
8. Zacaton – Tamaulipas, Mexico
Zacaton is a sinkhole that belongs to an unusual group of large karst. It is the deepest of five ceynotes. The exhaust of its realm is not yet explored as because it is said that almost all divers exploring the sinkhole instantly feels like although the place holds a majestic view, the feel is like going into a deep hallow, blue water grave. Up to now, even professional divers need clearance to explore the sinkhole.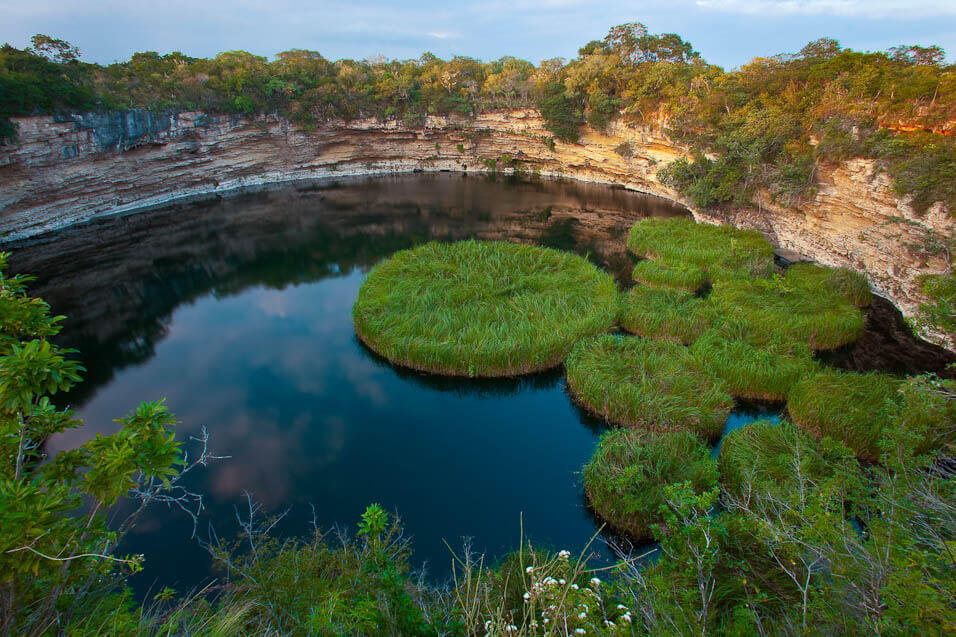 9. Enchanted River – Philippines
Only recently discovered, no one knows where the blue waters of the Enchanted River came from. Professional divers came into the sleepy town of Hinatuan, Surigao del Sur, Philippines to explore the river's cave and one of their co-divers ended up dead.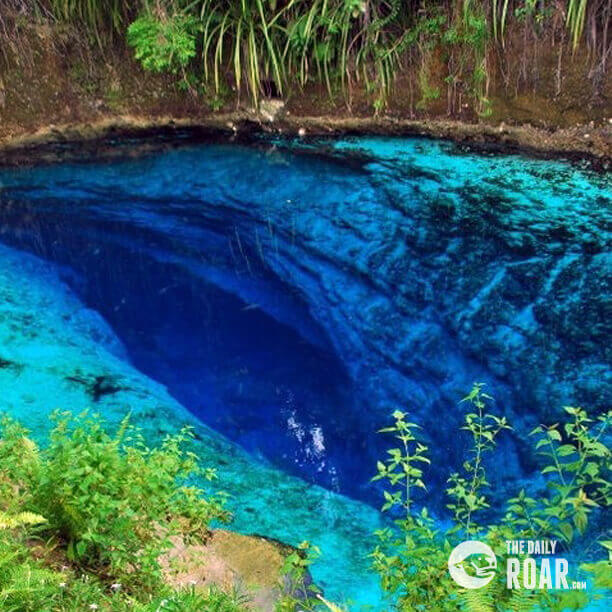 10. Diver's Cemetery – Sinai, Egypt
Not far from Dahab lies the blue hole of Sinai. If the Dahab has The Bone Garden, Sinai has the "Diver's Cemetery". The submarine sinkhole is famous for its diving fatalities. It is said that the hole is notorious for its testosterone victims as because all of the victims are males, only a single female is recorded.