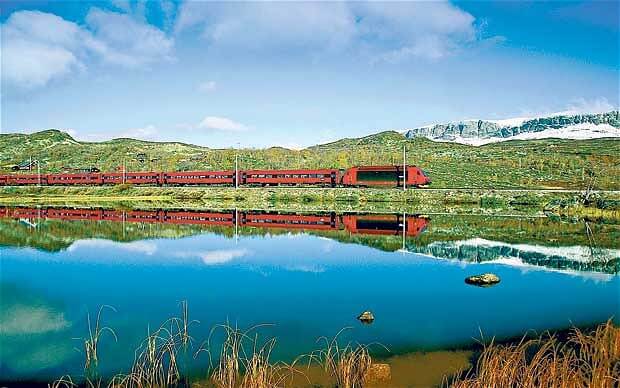 Photo: telegraph.co.uk
The Bergen Line, Norway
This adventure over northern Europe's loftiest railway is so precipitate that the train has five braking systems. It passes fjords, glaciers and snow-capped peaks on its way from Oslo to Bergen; it loops through a spiral tunnel in mountain rock and at its highest point crosses the ­glacial wastelands of Europe's largest ­mountain plateau. Journey time: around seven hours, from £33 one way, nsb.no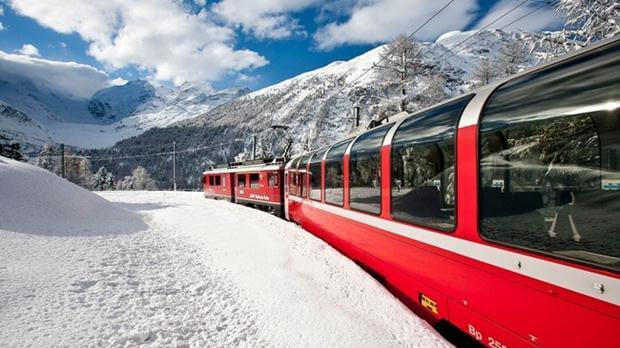 Photo: swisstravelsystem.com
Journey time: four hours, from £35 one way plus reservation fee, rhb.ch
Franziska Pfenniger/Switzerland Tourism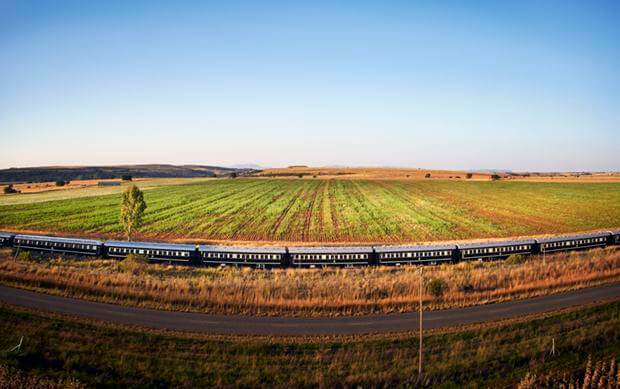 Photo: railwaystays.com
Pretoria to Cape Town, South Africa
By day you glide past waterfalls, sunflower farms and flocks of wild ostrich and make a stop at the diamond mines of Kimberley; at night you watch the moon rise over the desert lands of the Karoo. The following dawn you are among the world's finest vineyards (produce of which is served on board) before pulling in beneath Table Mountain. Almost as awesome as the views is the luxury of the Blue Train. Marble-tiled, gold-plumbed bathrooms, stately, cigar-stocked lounges, gourmet dining and personal butlers may distract you from the observation deck.
Journey time: 27 hours, from £959 ­one-way, www.bluetrain.co.za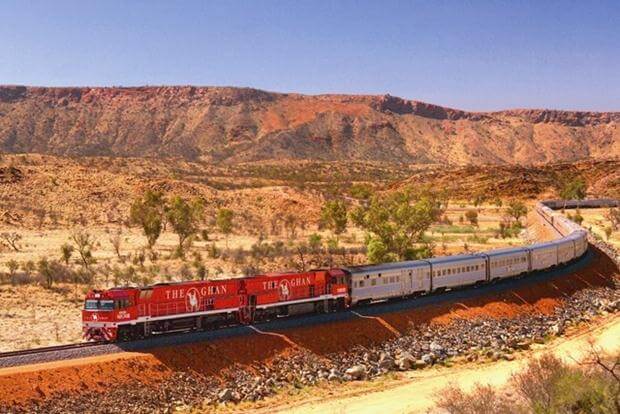 Photo: 1stclassholidays.com
Adelaide to Darwin, Australia
When the final stretch from Alice Springs to Darwin opened in 2004, a century-old dream was realised. The Ghan, named after the Afghan camel trains that pioneered routes through the outback, travels 1,852 miles up the middle of Australia, crossing vineyards and desert, past mountains, gorges and grazing kangaroos. Although life has grown more comfortable since the days when drivers of stranded trains had to shoot passing animals for supper, this is not a luxurious experience. Air-conditioning is turned off at night, so don't be tempted during the summer months.
Journey time: 50 hours, from £443,ntescapes.com.au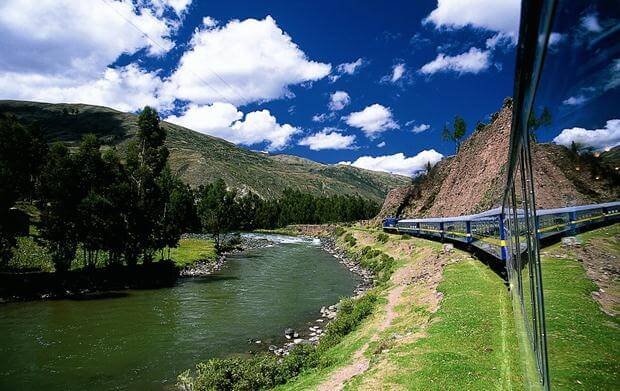 Photo: machupicchuvirtual.org
Hiram Bingham day excursion (12 hours), £386, perurail.com
Journey time: 35 hours, from £122,www.amtrakwest.com
Journey time: 51 hours, from £39, ­chinatibettrain.com
Journey time: five hours 15 minutes, from £14.20 (one way), scotrail.co.uk
Journey time: seven hours, from 45p second class, indianrail.gov.in, or £40 first class, indiarail.co.uk
Journey time: six nights, from £1,800,www.orient-expresstrains.com