The Midwest is a region of the United States of America known as "America's Heartland", which refers to its primary role in the nation's manufacturing and farming sectors as well as its patchwork of big commercial cities and small towns that, in combination, are considered as the broadest representation of American culture. In fact, most national television broadcasters speak with a midwestern accent. Midwesterners are sometimes viewed as open, friendly, and straightforward, or sometimes stereotyped as stubborn and uncultured. Midwest values were shaped by religious beliefs and the agricultural values from the people who settled in the area.
Wiki Travel have all the complete information on how to get to the Mid-Western countries in the USA.
11 Best Places To Go In The Midwest…
1. Lake of the Ozarks, Missouri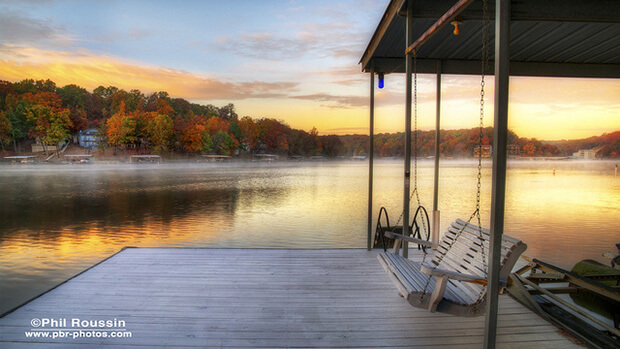 Sure, Lake of the Ozarks attracts thousands of visitors to central Missouri, but early morning, you'll hear just three sounds: birdsong, water lapping and the put-put of fishing boats. By midday, the symphony grows to include speedboats, dockside restaurants and cannonballing kids. Come nightfall, quiet sets in again over the water, but laughter and conversation ring out from the edge of every cove.
Via: Midwest Living'
2. Old Mission Peninsula, Michigan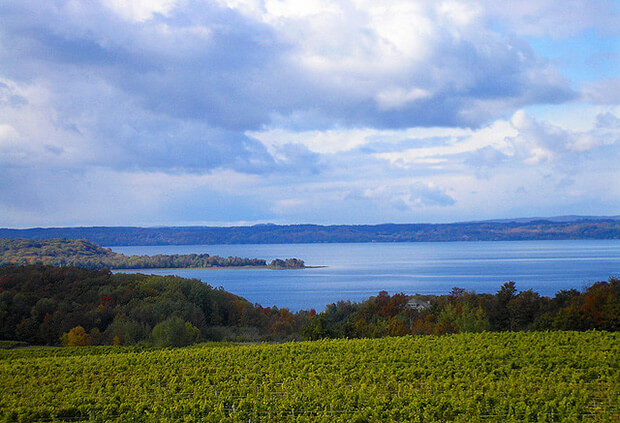 We'll forgive you for thinking you've landed in Europe the first time you tour one of the seven wineries on Old Mission Peninsula. Tidy vineyards and orchards blanket lush green hills along the 20-mile-long peninsula north of Traverse City, and beyond them, Lake Michigan (or more precisely, Grand Traverse Bay) sparkles as blue as the Mediterranean.
Via: Midwest Living'
3. Hocking Hills, Ohio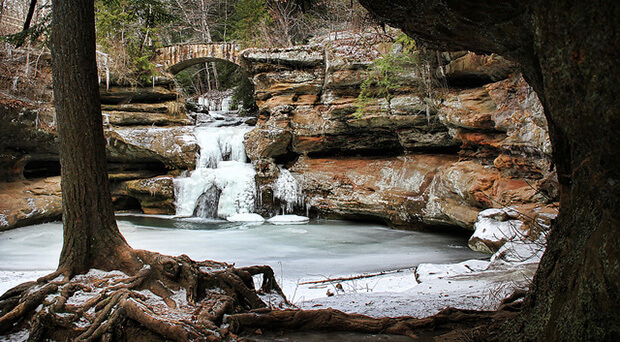 We have one answer for anyone who says the Midwest is flat: Ohio's Hocking Hills. Here, just 55 miles southeast of Columbus, cornfields give way to Appalachia. Hocking Hills State Park encompasses some of the best scenery, including Ash Cave, a rock shelf that soars 90 feet above the trail. Other outdoor adventures include a zip-line canopy tour, the 17-mile bikeway between Nelsonville and Athens and tube floats on the Hocking River.
Via: Midwest Living
4. Flint Hills, Kansas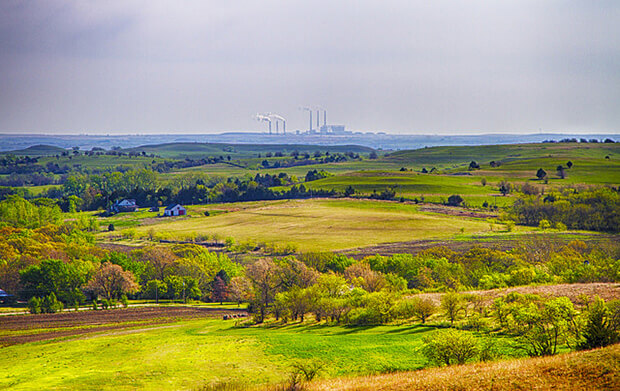 A simple Kansas truth: You'll never see the same prairie sky twice. On a perfect autumn day, wispy clouds streak across a cerulean canvas. Come summer, storms arrive, and lightning zigzags through the thunderheads. But then the sun returns, rising above the horizon like a crimson dinner plate. The Flint Hills offer some of the Midwest's best bird-watching, but make sure to put down the binoculars and admire the biggest, prettiest sky this side of heaven. You can experience the Flint Hills along hiking, biking and driving routes; ranch bed and breakfasts offer trail rides, and two outfitters lead wagon treks through the grasslands.
Via: Midwest Living'
5. Dubuque, Iowa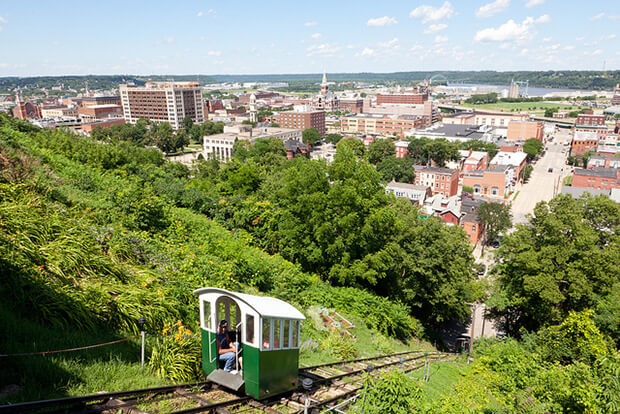 The state's oldest city, Dubuque shines with lively historical districts near the mighty Mississippi. Victorian buildings house unique shops, galleries and restaurants in a two-block area called Cable Car Square. Take the Fenelon Place Elevator (pictured) to the top of the bluff for a spectacular tri-state view. Nearby, the National Mississippi River Museum and Aquarium includes an immersion theater and 12 big aquariums full of river creatures. Drive 32 miles south on US-61 to explore more than a dozen caves at Maquoketa Caves State Park.
Via: Midwest Living'
6. Bayfield, Wisconsin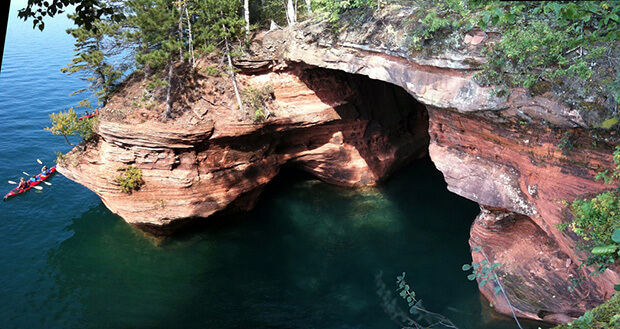 Bayfield is a serene, welcome escape from the hustle of everyday life. Hop in a sailboat, kayak to a sea cave, take an Apostle Islands Lighthouse cruise or hang out on land and take in the gorgeous views.
Via: HuffPost Travel
7. Grand Marais, Minnesota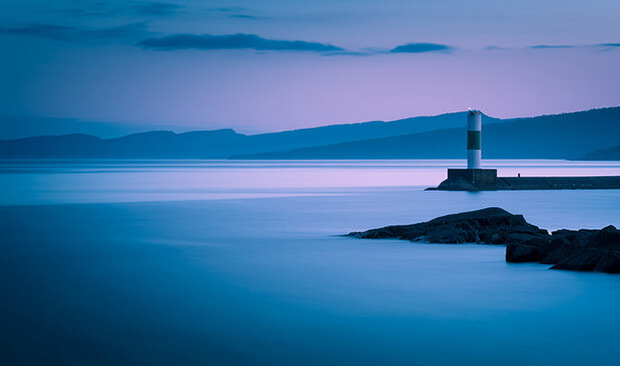 Situated between the Sawtooth Mountains and Lake Superior, Grand Marais truly offers something for everyone. The town was named a top adventure town by National Geographic Adventure magazine, and it also boasts the Grand Marais Art Colony. So whether you're into exploring the wilderness or taking a class at the North House Folk School, you'll never be bored in Grand Marais.
Via: HuffPost Travel
8. Mackinac Island, Michigan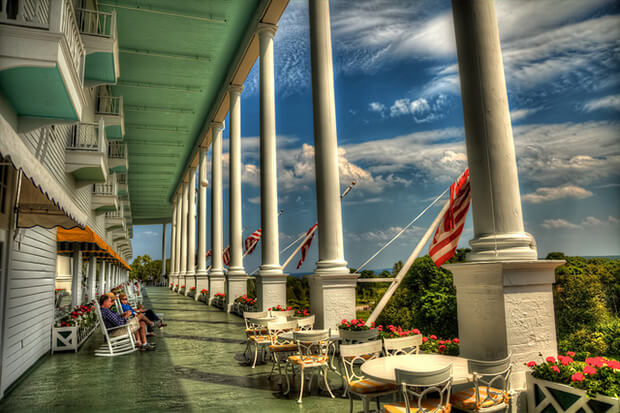 Mackinac Island is a nostalgic, idyllic escape. The island is car-free — visitors ride bicycles or take horse-drawn carriage rides — and offers plenty of activity, from museums to state parks.
Via: HuffPost Travel
9. Door County, Wisconsin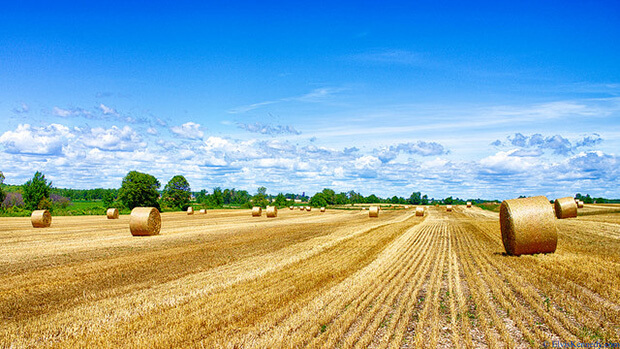 Door County consists of towns and communities that make up the Door Peninsula — and they're all worth a visit. The county offers more than 300 miles of shoreline and five state parks, making it heaven for nature lovers.
Via: HuffPost Travel
10. Galena, Illinois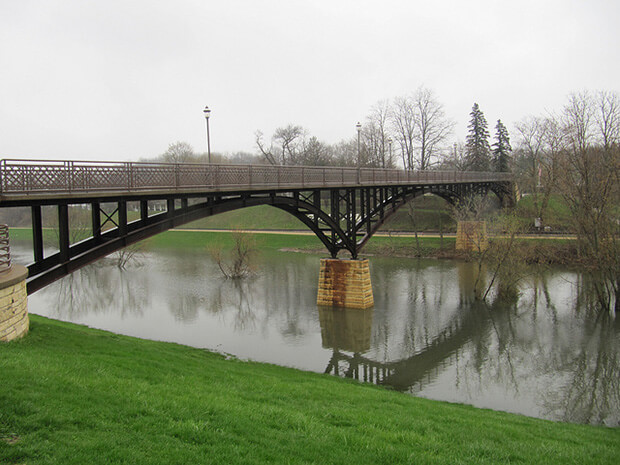 Galena claims to be the Midwest's "premier destination getaway." Golf courses, wineries, hiking, biking, boating and cultural activities all await visitors to Galena. The area's lush farmland and historic downtown don't hurt either.
Via: HuffPost Travel
11. Lake Erie Shores, Ohio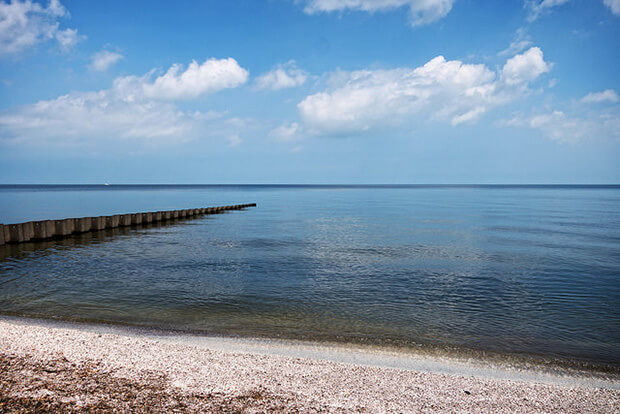 Ohio's Lake Erie shore is a favorite for active families. The shore is home to the famed Cedar Point amusement park, so thrill seekers can have a summer's worth of excitement. Nature lovers can ride the ferry over to islands like South Bass and Kelleys Island, while beach lovers can bask on the shore or splash around in Lake Erie. A visit to Marblehead Lighthouse is a must.
Via: HuffPost Travel