Summer has just passed and you think too that you only have a limited amount of summer breaks so you will try to make your next summer memorable, no matter what you might be doing. Here are our compiled summer bucket list to do in USA, we know that this will help you make it all worth it.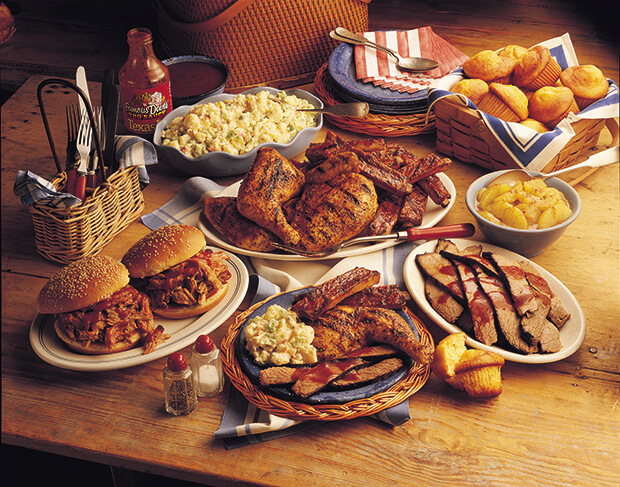 1. TAKE A BBQ ROAD TRIP IN TENNESSEE, NORTH CAROLINA OR SOUTH CAROLINA.
Tennessee. North Carolina. South Carolina. It doesn't matter what state you choose, what matters is you head to one of America's BBQ capitals and feast your way from border to border until you can definitively say who's got the best everything. Then pick another state and start the process all over again.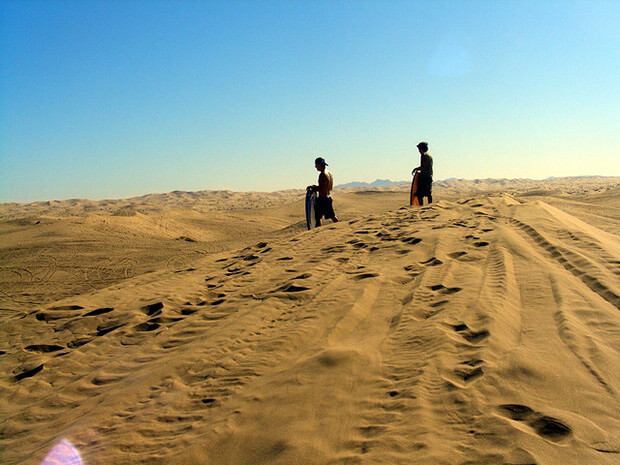 2. GO DUNE SURFING IN COLORADO
Do you really want to learn regular surfing? Anyone can be unoriginal and catch a tube in the ocean — a real badass goes inland to find some towering piles of sand, say, at the aptly named Great Sand Dunes National Park & Preserve in Colorado. Plus, when you take fiberglass down a dune, you get the added bonus of not having to deal with umbrellas everywhere and judgmental beach bums.
3. RIDE THE BIGGEST WATERSLIDE IN KANSAS CITY.
Whatever it is that causes man to render works of engineering that scrape the very firmament itself — the hubris of the rational animal, the steel fist of stymied fury raised in opposition to its cosmic insignificance — its result is dang fun to ride. Standing 168ft tall, Verrückt at Kansas City's Schlitterbahn Water Park is the tallest waterslide in the world, outfitted with multiple drops, top speeds of up to 70mph, and uncountably many test runs to make sure you're going to be okay riding it.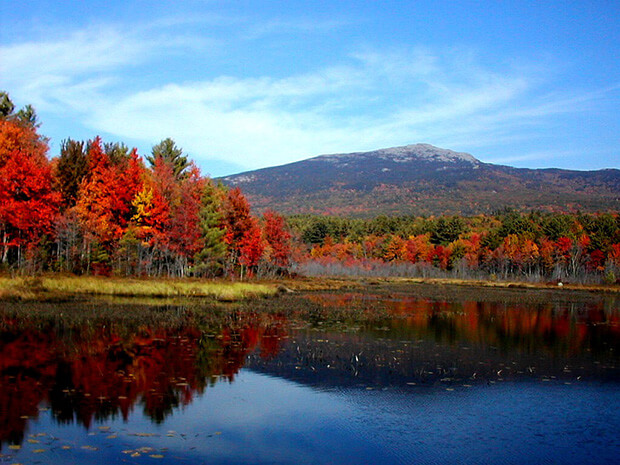 4. CONQUER THE MOST-CLIMBED MOUNTAIN IN NEW HAMPSHIRE.
While Fuji might still be the world's most summited mountain (though if you drive your car to the top of a mountain and say that you've summited it, you're bad and you should feel bad), New Hampshire's Mt. Monadnock is the world's most climbed. It might not be the tallest peak in the US — hell, it's not even the tallest peak in New Hampshire — but its 40+ miles of hiking trails along the 3,000ft elevation will make for an afternoon that'll make your fist-shaking at Fuji car-submitter's all the sweeter.
5. TAKE A ROADTRIP TO SEE THE WORLD'S LARGEST BALL TWINE KANSAS.
The only reason this entry took so long to appear on the list is that we figured you would have gone out and done it already unbidden, but just to be safe, DO IT ALREADY. Go see the world's largest ball of twine in Cawker City, Kansas, or the Cabazon Dinosaurs (you know, the ones from the Very Serious movie about videogames, The Wizard?), or floor it on Highway 130 where the speed limit is 85.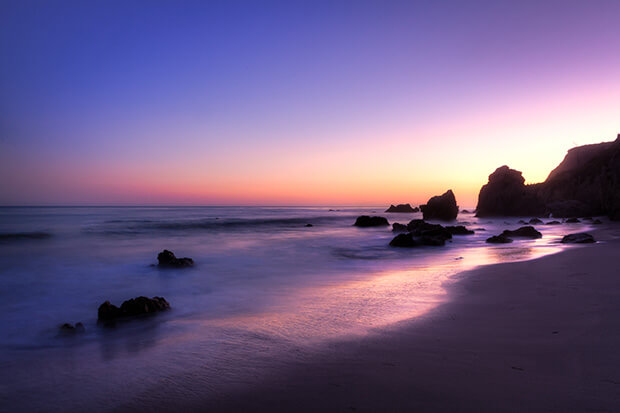 6. CELEBRATE SUMMER EVES WITH MALIBU.
Summer is the time for late night gatherings and even later night cocktails. And since there's plenty of summer evening fun on this here bucket list, we're teaming up with Malibu Black and Malibu Red to fill the accompanying cups with some of the best nighttime drinks. Just to start, try mixing Malibu Black with Ginger Ale and lime for an epic take on a Dark & Stormy. Or, throw Malibu Red over lemon soda and ice for a super simple (but super fresh) taste they've dubbed "All The Right Moves".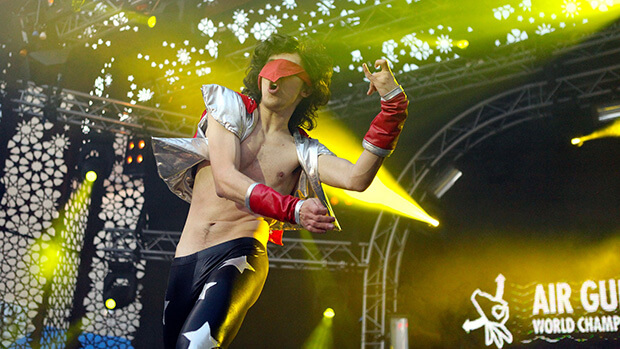 7. ATTEND THE AIR GUITAR WORLD CHAMPIONSHIPS.
While the jury is still out on whether or not it's one of the longest running jokes of all time, the Air Guitar World Championships are returning for their 19th consecutive year and while the guitars might be invisible, the showmanship certainly isn't.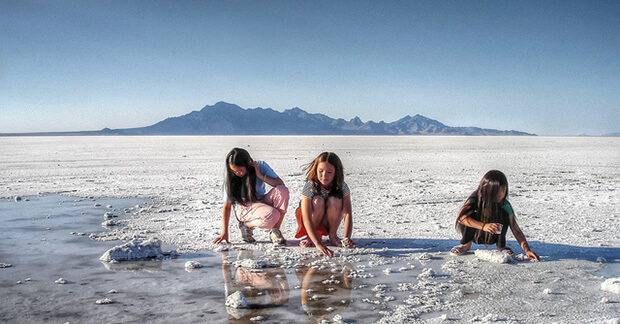 8. OPEN UP YOUR ENGINE ON THE BONNEVILLE SALT FLATS.
Salt flats, for the unversed, are flat expanses covered with salt and other minerals that allow you to go ridiculously fast. The Bonneville Salts don't disappoint, spanning an impressive 46 square miles of northwestern Utah. Open to both professionals and amateurs, every summer this becomes a speed racers wet, albeit salty, dream. While you probably won't be breaking records like Craig Breedlove did with his Spirit of America — Sonic 1 — getting that guy up to 600mph — nobody's going to stop you from trying (warning: they might stop you from trying).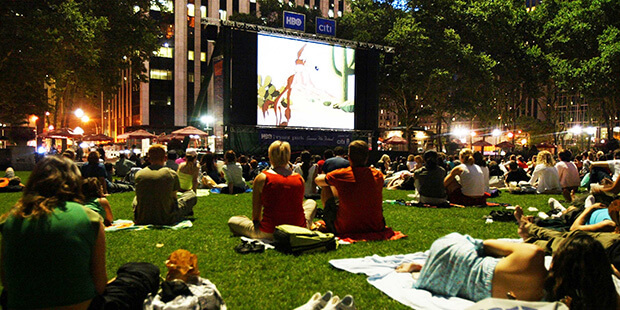 9. GO SEE AN OUTDOOR MOVIE.
If you can't park your car in a drive-in, park your butt in front of one of the hundreds of free outdoor movies that are playing across screens all over this great nation of ours (and, in some cases, abroad). Ready that picnic basket and see what flicks are screening in your city this summer right here.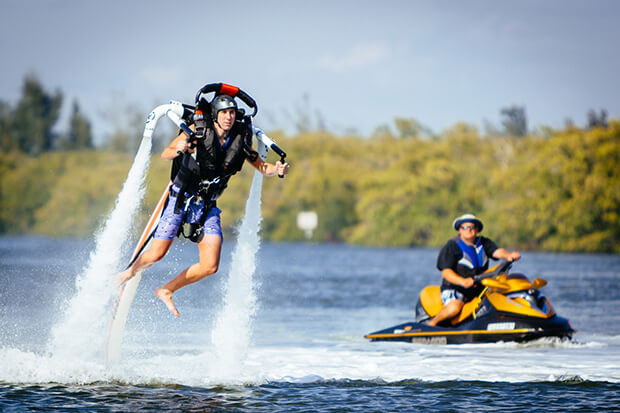 10. WATER JETPACK.
One word: jetpack. Well, two words (water jetpack), but still: JETPACK. Regardless, strap it on and you won't care how many words describe the 420 foot-pounds of force that will be propelling you up to 30 feet above the water at one of JetPack America's Honolulu, Newport Beach, or San Diego locations.
Source: See the rest of the bucket list in Thrillist.