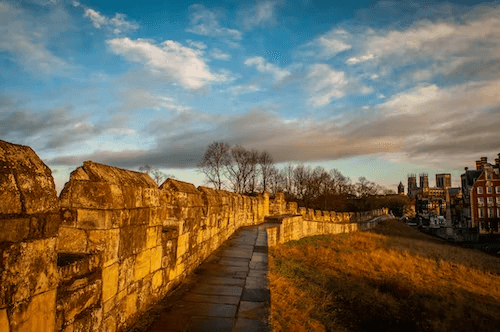 The ancient city of York is one of the UK's top tourist destinations. It may also be one of the country's most photogenic cities. The beautifully preserved medieval buildings of York make it a great place to take photos and capture sights you simply won't see anywhere else.
York Station is centrally located in the heart of the city, which means you can start your photographic journey from the moment you step out of the station, if not before. Drop off your bags at a York Station luggage storage, grab your camera or your phone, and get ready to capture some of the most iconic spots in this charming city. You'll be going home with a full memory card and plenty of memories to share of your time in the north of England.
National Railway Museum
The first stop on your list should be the National Railway Museum. This world-class museum is dedicated to the history of railways and locomotives, and it's packed full of incredible photo opportunities. From massive steam engines to intimate portraits of railway workers, there's something for everyone at this fascinating museum.
Also, it's located right next to York Station, which is fitting. This makes it an easy place to visit soon as you arrive in the city. The massive locomotives and steam trains are great subjects for photography, so it's well worth visiting here, especially since admission is completely free.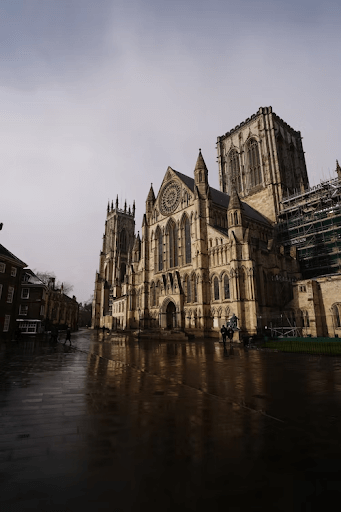 York Minster
No visit to York would be complete without a trip to York Minster, one of the largest Gothic cathedrals in Northern Europe. The exterior of the cathedral is covered in intricate carvings and stained glass windows, while the interior is no less impressive. Be sure to explore the Undercroft Museum for some fascinating historical insights into the construction of this awe-inspiring building.
York Minster has been the spiritual heart of the city for centuries, and its sheer scale and grandeur make it an incredible place to capture great photographs. Visit by day or by night to see different aspects of this sprawling church and capture stunning photos of its unique architecture, art, and stained glass windows.
The Shambles
The Shambles is one of the most iconic and popular streets in York. This medieval shopping street is lined with overhanging timber-framed buildings, many of which date back to the 14th century. The street is so well-preserved that it feels like you've stepped back in time when you walk down it.
The Shambles is a must-visit for any photographer visiting York. The unique architecture and quaint atmosphere make it one of the most photogenic spots in the city. Be sure to wander down the side streets off The Shambles to find more great photo opportunities.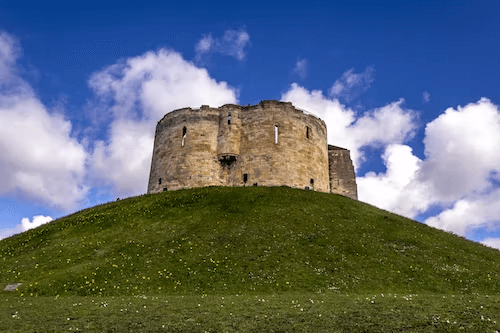 Clifford's Tower
Clifford's Tower is all that remains of York Castle, which was once one of the largest and most powerful castles in England. The castle was partially destroyed during the Siege of York in 1644, but Clifford's Tower survived and is now one of the city's most popular tourist attractions.
The views from the top of Clifford's Tower are breathtaking, and it's well worth climbing the stairs to the top for some great photo ops. On a clear day, you can see for miles from up here. If you're visiting on a sunny day, be sure to capture some photos of Clifford's Tower with the sun shining off its golden stone.
York Maze
For something a little different, head to York Maze, which is Europe's largest maze. This giant corn maze covers over 10 acres and is made up of over 1.5 million individual cornstalks.
The maze is open from late July until early September, so if you're visiting during that time, be sure to add it to your list. Getting lost in the maze is all part of the fun, but you can also take some great photos of the towering corn stalks and the people trying to find their way out.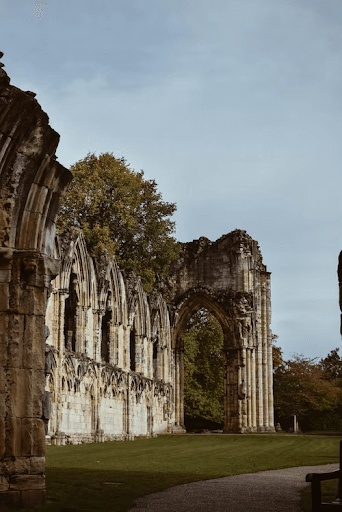 St. Mary's Abbey
St. Mary's Abbey is a ruined abbey that was once one of the most powerful and wealthy monasteries in England. The abbey was founded in 1088 and flourished for centuries before falling into decline after the Dissolution of the Monasteries in the 16th century.
The ruins of St. Mary's Abbey are now a popular tourist attraction, and they make for some great photo opportunities. The atmospheric ruins are especially stunning when they're lit up at night. Plus, the ancient ruins are now used as a contemporary art gallery, so you may well find some artistic inspiration for your own photos while you explore this stunning building.
York Castle Museum
If you've ever wanted to step back in time, this might be the place for you. The York Castle Museum is housed in an 18th-century prison, and it tells the stories of ordinary people who lived in York through the ages.
The museum is full of fascinating exhibits, and it's well worth spending a couple of hours exploring. But it's also a great place to take some photos. The old prison cells make for atmospheric shots, and the museum's grounds are beautifully landscaped with plenty of flowers and greenery. The museum is also home to a re-created Victorian Street, so you can capture photos of a time before photography as you explore.
Conclusion
As is often the case with ancient cities like York, you'll find that most of the major attractions are well within walking distance of one another. And taking a walk through the city will present you with plenty of photo opportunities as you travel. All of the city's main attractions are reachable within a short walk from the train station, so you can start capturing great photos as soon as you arrive. Drop off your bags and check out these attractions to get some incredible photos of this charming city.