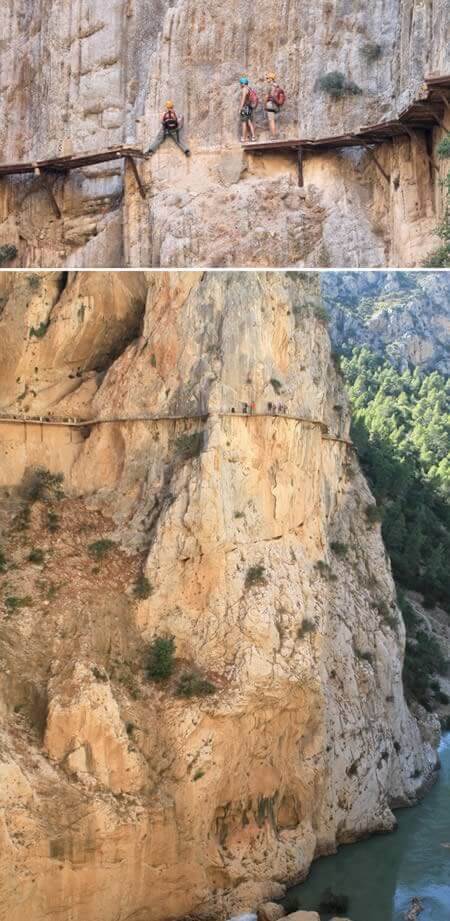 1.El Caminito Del Rey – Spain
The"King's Little Path" was built in 1905 and is considered as the most dangerous walkway in the world. The path was built for workers, for them to cross between two hydroelectric power plants at Chorro Falls and Gaitanejo Falls. However this path was closed-off when two walkers fell to their deaths in 2000.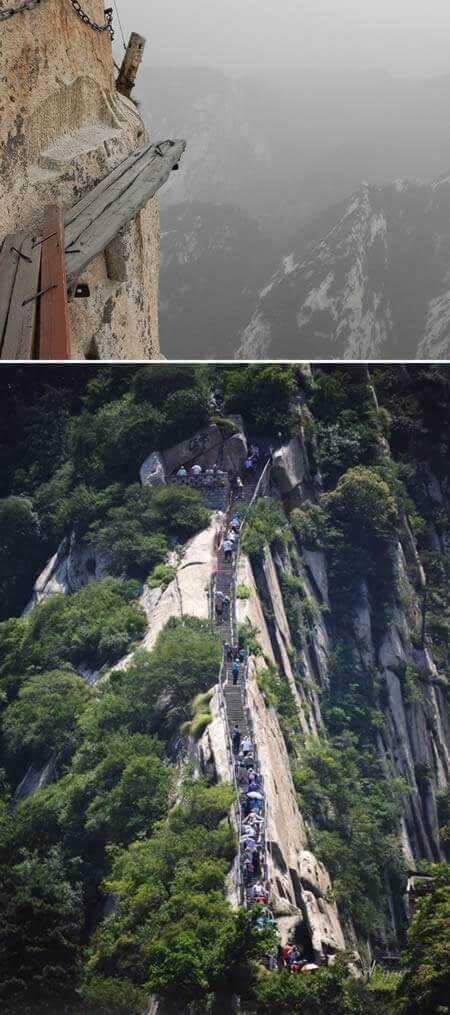 2. Huashan Cliffside Path – China
Huashan Cliffside path is said to be the world's most dangerous hiking trail. It is located near the Southest corner of the Ordos Loop section of the Yellow River basin, south of the Wei River valley, at the eastern end of Qinling Mountains, in southern Shaanxi province. One of the five great mountains is originally classified as having three peaks.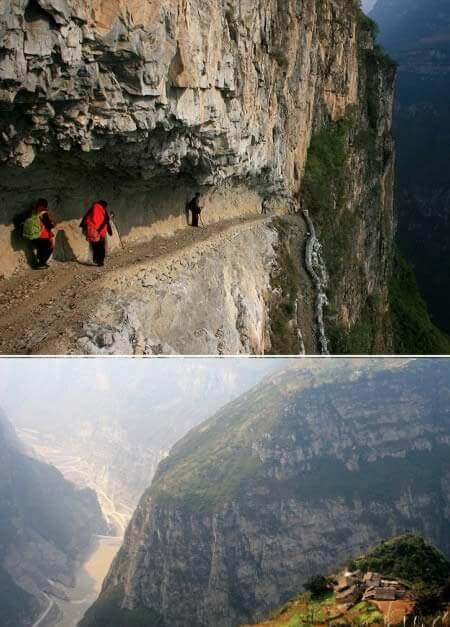 3. School 5,000ft Cliff Path – China
Each day, children from the Gulucan village in West China risk their lives by crossing this very dangerous 5, 000 ft. cliffside. They walk through this narrow path, which is the only way for them to get to the school.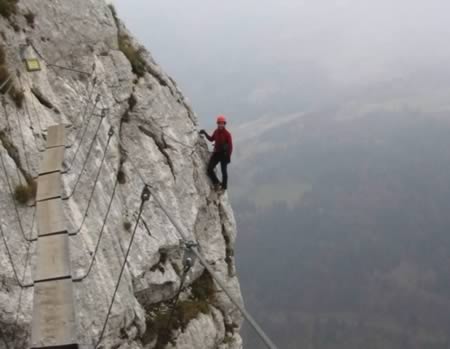 4. Roche Veyrand – France
There are about 120 via ferratas that can be found in France. Some of these via ferratas are easy routes and some are extremely difficult routes to pass through.
Roche Veyrand is one of the most difficult and challenging via ferrata in France. This path is located in St. Pierre d'Entremont.
Roche Veyrand is popular with those who are looking for an extreme challenge, and is often mentioned as one of the most difficult in the world.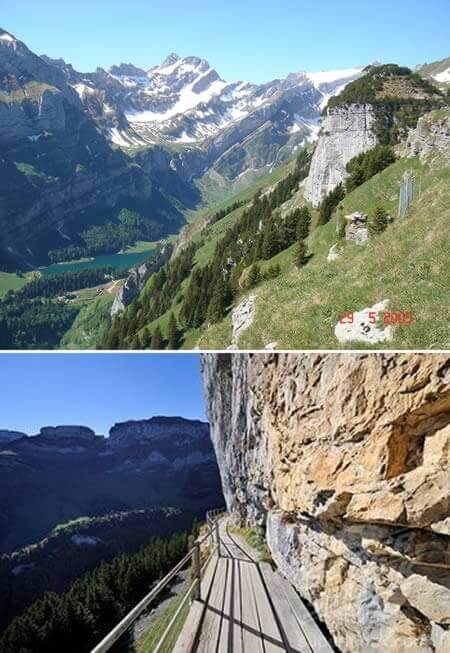 5. Ebenalp Path – Switzerland
The path leads through the prehistoric Wildkirchli is open for all ages since the path from the Ebenalp mountain station going to the site will only take 20 minutes.
6. Yueyang's New Paths – China
Workers risk their lives to build this 300-meter scenic trail above the ground. The path in China that you'd be best to avoid is only a meter wide and doesn't always have a guardrail so a steady balance is important and ventures should be at least psychologically stable.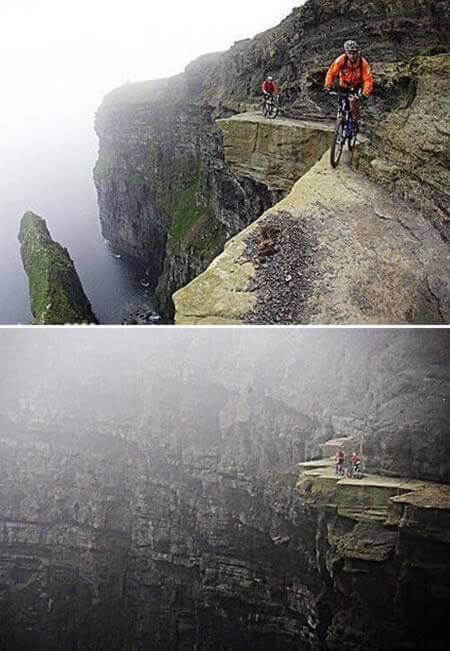 7. The Cliffs of Moher – Ireland
The Cliffs of Moher is below 700ft above the Atlantic Ocean, located near Doolin in Co. Clare Ireland. It is known as the most dangerous bike ride trail in the world.