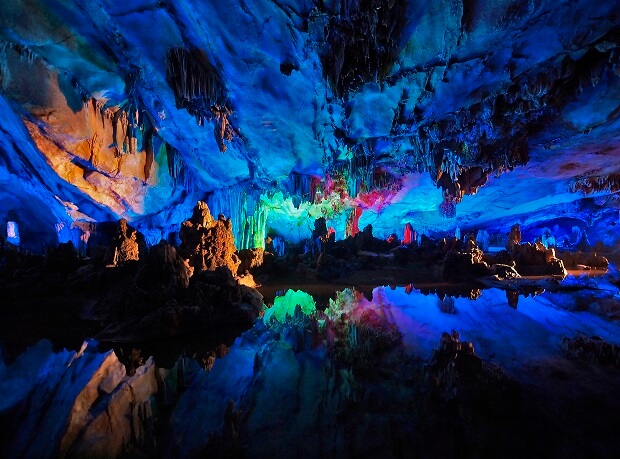 photo: saschina feature:wikimedia
1. Reed Flute Cave (Lu Di Yan)
Location: Guilin, Guangxi, China
This cave is 5 kilometers northwest of Guilin. The cave's name was derived from the reeds growing outside it, which people use to make flutes. Once you enter, stone pillars, stalactites, and various rock formations illuminated by colorful lighting will astound you. This cave is 240 meters long and the tour takes about an hour.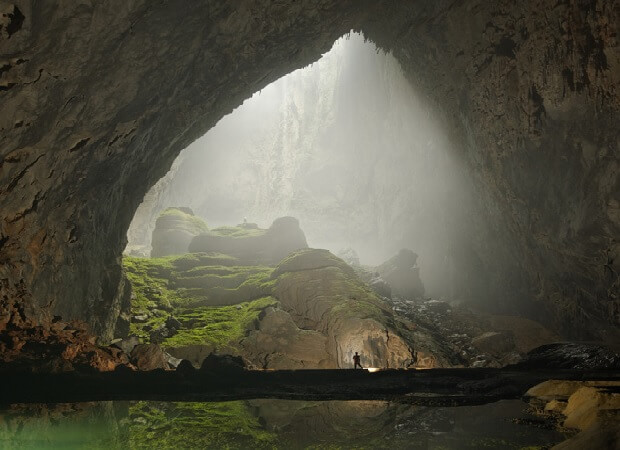 photo: huffpost
2. Son Doong Cave (Hang Son Doong)
Location: Quảng Bình Province, Vietnam
The world's largest cave! "Son Doong" means mountain river cave. It was discovered in 1991 by a local named Hồ-Khanh. This cave was created millions of years ago by the limestone erosion caused by the river water. It takes about 6 hours of walking from Truong Son Higway through 10 kilometers of forest path to reach the cave.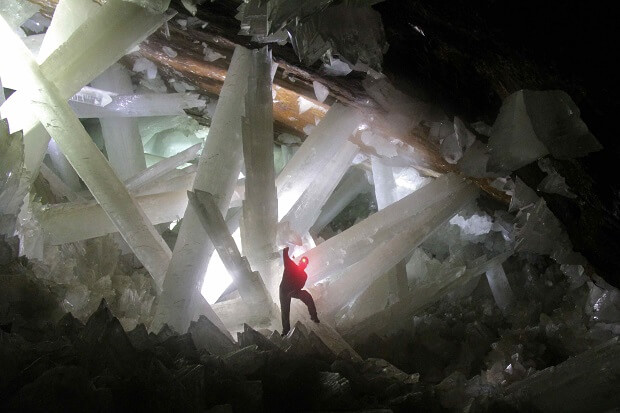 photo: lazerhorse
3. Naica Mine
Location: Chihuahua, Mexico
This is a working mine, not just for show. It is owned by the Penoles Company and mining has been going on for more than a century.
The Cave of the Crystals is where some of the world's biggest natural (selenite) crystals were found. This is closed to the public though. The cave exploration takes 30-50 minutes depending on your capacity to adapt to the heat.
The chamber in the mine which you can go explore is The Cave of Swords, which contains gypsum crystals. This cave is one of the greatest mineralogical and geological discoveries ever made.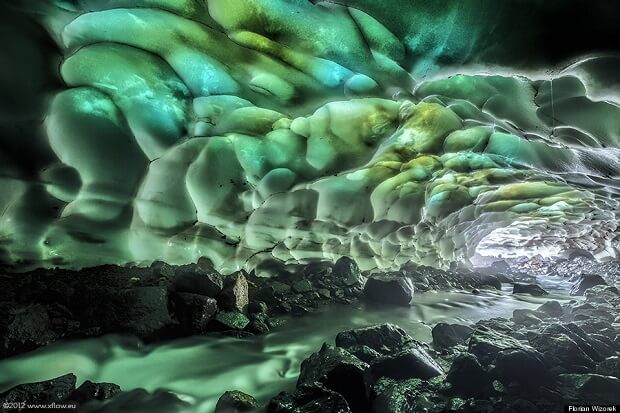 photo: huffpost
4. Ice Caves Near Mutnovsky Volcano
Location: Kamchatka, Russia
Mutnovsky is one of the most active volcanoes in Kamchatka. It is about 45 miles south of Kamchatsky. The ice caves near it look so magical as they have been carved into the glacial ice by a hot spring from the volcano. The translucent ceiling emits a multicolored glow which is amazing!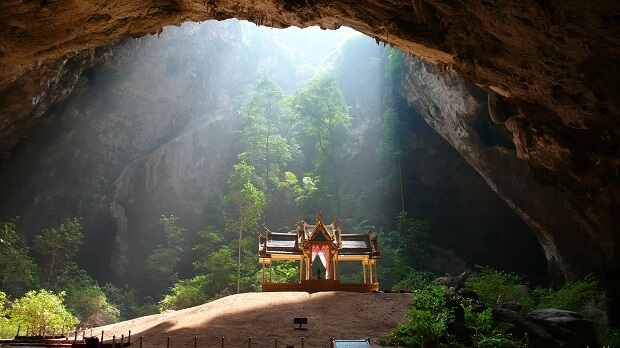 photo: wikimedia
5. Phraya Nakhon Cave
Location: Prachuap Khiri Khan Province, Thailand
The cave was discovered by Chao Praya Nakhon Sri Thammarat approximately 200 years ago while searching for a shelter from a storm.
Khao Sam Roi Yot National Park manages the cave. it is approximately 17 kilometers north from Khao Sam Roi Yot National Park and 500 meters from Laem Sala beach. The cave can be reached by boat or by walking, and then hiking Tian mountain.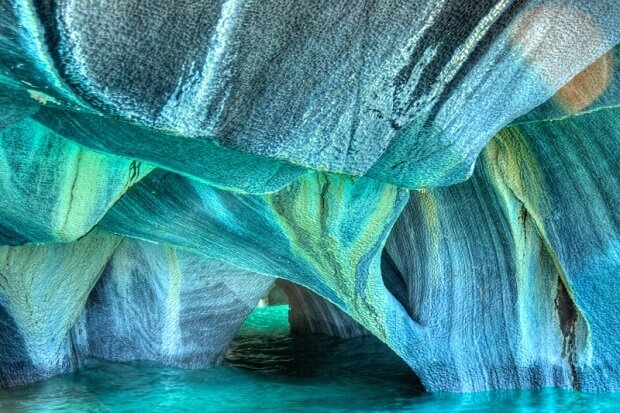 photo: 9wows
6. Marble Caves
Location: Patagonia, Chile
Known as the world's most beautiful cave network. Also called the Marble Cathedral. It is approximately 6,000 years old and is a part of a solid marble peninsula surrounded by the glacial Lake General Carrera.
The waters are turquoise in early spring. In summer, the water levels are higher. This gives the cave a deep blue color.
To reach the caves, take a flight to Santiago, Chile. 800 miles of highway to Coyhaique, 200 miles of dirt road, a boat ride, and you're there. Though the journey is challenging, the enchanting caves are definitely worth it!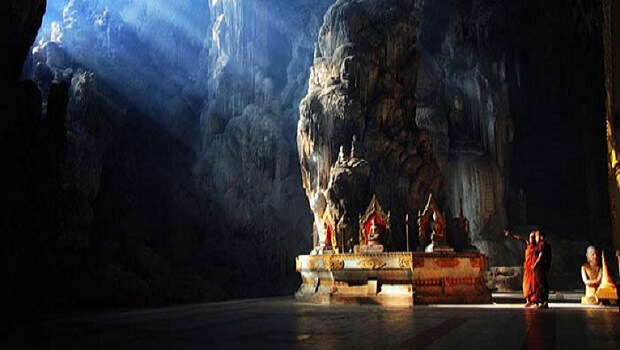 photo: ghiduri
7. Kyaut Sae Cave
Location: Mandalay region, Myanmar
According to legend, Kyaut Sae Cave was a hideout from those fleeing from the Mongols. Inside the cave is a major Buddhist temple that people from all over the world flock to see.