Roller coaster rides are one of the reasons why people visit amusement parks. And if you are looking for roller coasters that will make your head spin, heart throb and hair stand straight up – here is 7 of the scariest roller coaster rides in America from Maria Mora's list, in no particular order.
1. Manta at SeaWorld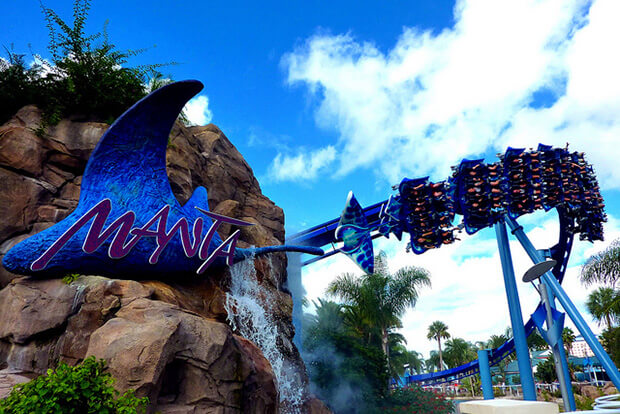 Manta, built in 2009, features one of the most innovative train styles on steel coasters today. Riders are angled at a prone position, mimicking the gliding stance of a manta ray in the ocean. Each dip and loop is taken face first, making Manta in Orlando one of the scariest rides to handle in the front row.
2. Nitro at Six Flags Great Adventure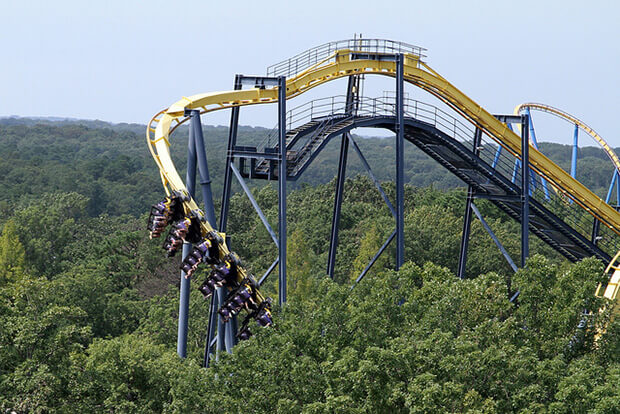 Thanks to a simple lap restraint system, Nitro at Six Flags Great Adventure offers one of the scariest plummeting experiences. At 230 feet, it's not a record-breaking coaster, but it's enough to send you right back to the beginning of the ride to take on the terrifying drop again.
3. SheiKra at Busch Gardens Tampa Bay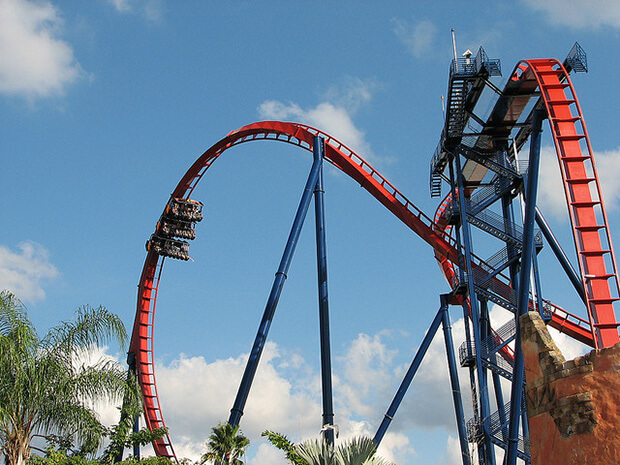 Tampa, Florida, is home to SheiKra, one of the world's largest steel dive coasters. The floorless coaster dangles riders at the top of a 200-foot drop before plummeting them down at a 90-degree angle. The heart-pounding wait before dropping gives you plenty of time to wish you were back on solid ground.
4. The Voyage at Holiday World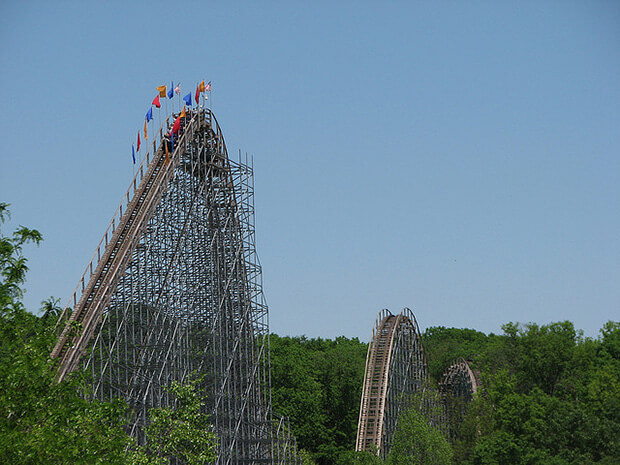 In Santa Claus, Indiana, Holiday World is home to some seriously quirky rides. Family owned and operated, the park's themed areas celebrate four major holidays, including Thanksgiving. The Voyage is a relatively new wooden coaster with a surprising theme — the voyage of the pilgrims. Pilgrims aside, it's a major thrill thanks to record-breaking air time that leaves you grabbing your safety restraints in terror.
5. Top Thrill Dragster at Cedar Point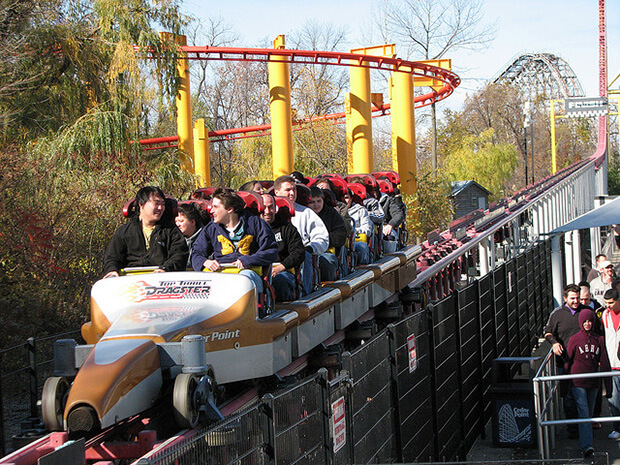 When it comes to coasters, there's no better destination than Cedar Point in Sandusky, Ohio. This thrilling park is home to several record-breaking coasters, including Top Thrill Dragster, which reaches speeds of up to 120 mph. Though Kingda Ka surpassed it in height, the Dragster is still one of the most-terrifying rides in the United States.
6. The Intimidator 305 at King's Dominion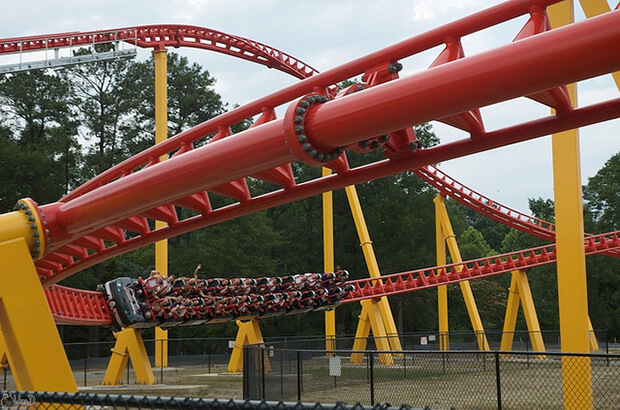 Themed after NASCAR champion Dale Earnhardt, The Intimidator 305 is a steel coaster with a toe-curling drop of 300 feet. One of only a handful of U.S. coasters reaching such heights, it draws thousands of coaster enthusiasts to King's Dominion in Doswell, Virginia.
7. Diamondback at King's Island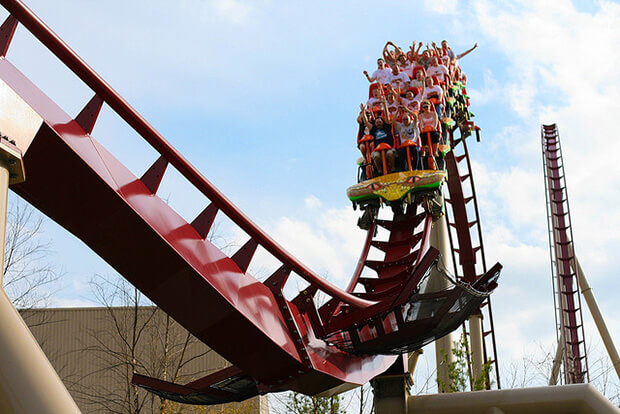 Thanks to innovative stadium seating, every passenger on Diamondback at King's Island in Mason, Ohio, has a stunning view throughout the ride. With 10 drops and a thrilling splashdown finale, this is a coaster that leaves you breathless.