Hiking in the desert is not for the faint of heart, or for the inexperienced hiker.
Hiking in the heat can be difficult, but it isn't impossible and it doesn't have to be deadly—as long as you're prepared.
For some advice, we polled our readers, our travel writers and Joe Impecoven, the Outdoor Programs and Outreach, Puget Sound Market Coordinator for REI. He spent 25 years growing up and hiking in the Sonoran Desert around Phoenix and led hikes as an Outdoor School Instructor for REI.
Here are a few expert tips for staying safe in the desert.
1. Water, water and lots of water.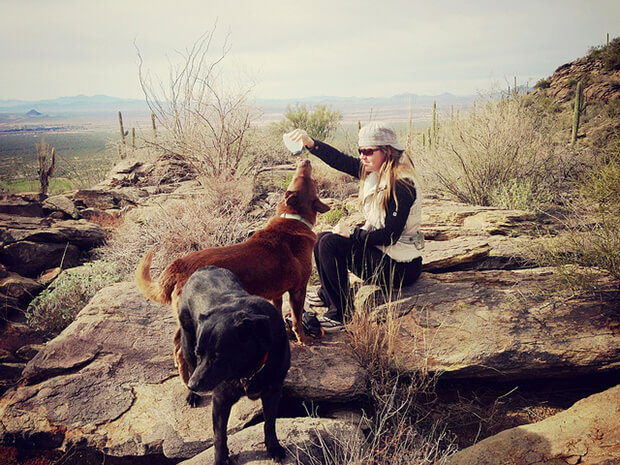 Do we really have to list this one? Impecoven recommends bringing two liters of water minimum (more if than 2 hours+). "Whether you're taking a 10 minute trail run or a two hour hike up Camelback Mountain a twisted ankle can leave you stranded for hours and a 12 ounce plastic bottle won't suffice," he says. Expert tip: Chug as much water as you can at the trail head – at least a liter. Then top off your bottle so it's completely full when you hit the trail.
2. Take advantage of all shade.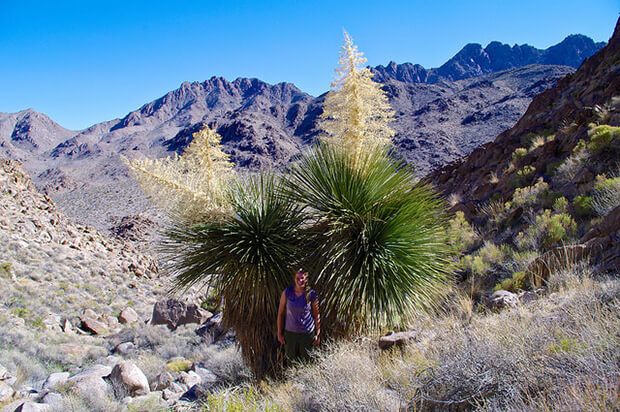 If you do find yourself running out of water or become overheated, find a rock or anything casting a shadow and sit in it for an hour or two. Breathing through your nose will conserve moisture. When the sun starts to set, carry on, it'll be a lot less hot.
3. Wear a hat and loose clothing.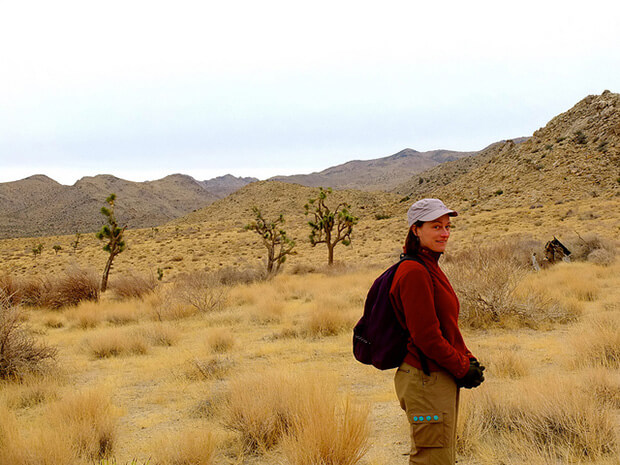 The last thing you need is a sunburn. An exposed head will heat up far faster than a well-shaded one which can lead to heatstroke and the need for even more water.
4. Do not eat the cacti.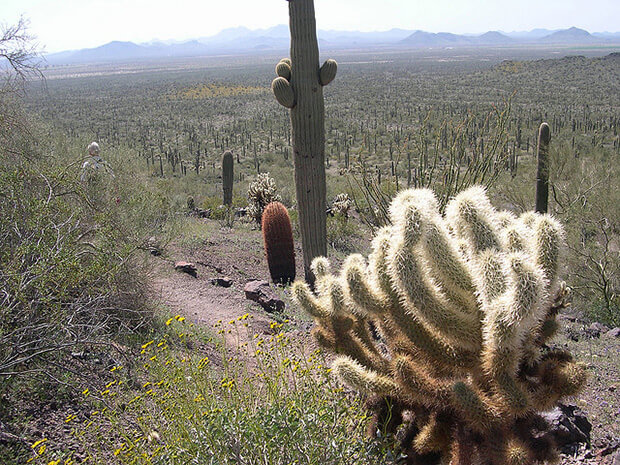 It's a myth that breaking open a cactus will do anything for your thirst. Cactus pulp may contain water, but it's salty and no good to drink.
5. Look for deciduous trees or bushes.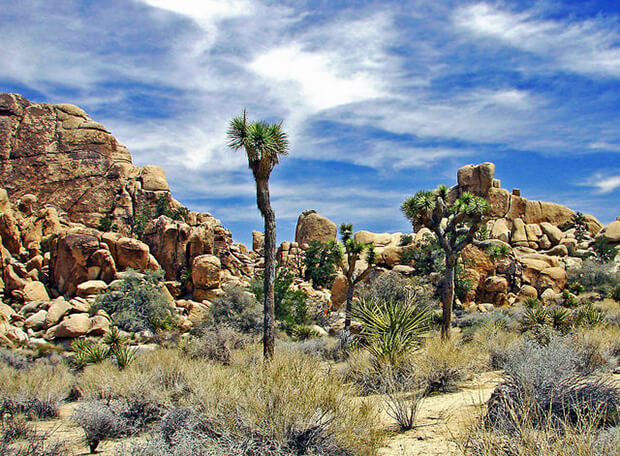 They'll only grow near a water source. Sometimes you'll see them clustered around a spring on a hillside. But don't count on this, springs are a long shot and are usually too deep underground to get water from.
6. Bring a map.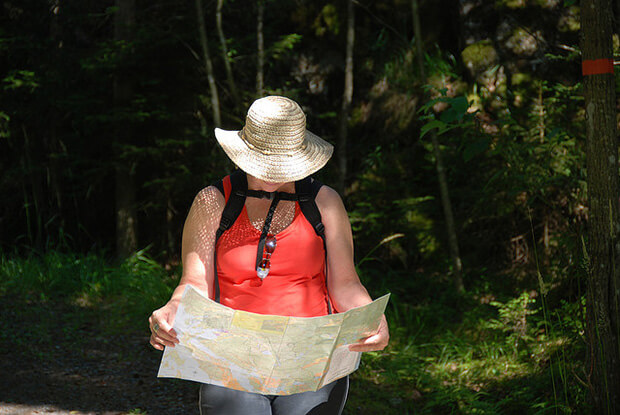 In this device-enabled age it's easy to forget the importance of analog technology. Google will do nothing for you out in the desert. "Take a class and learn how to properly navigate. Abandon any myths you may have heard about navigating by the sun and the moon. Chances are what you heard was incorrect and anyone who can actually use those celestial tools would rather use a map and compass. REI offers several navigation courses," Impecoven says. Better yet, get a decent topo map. As a bonus, good maps often show water courses and springs.
7. Bring moleskin and extra socks.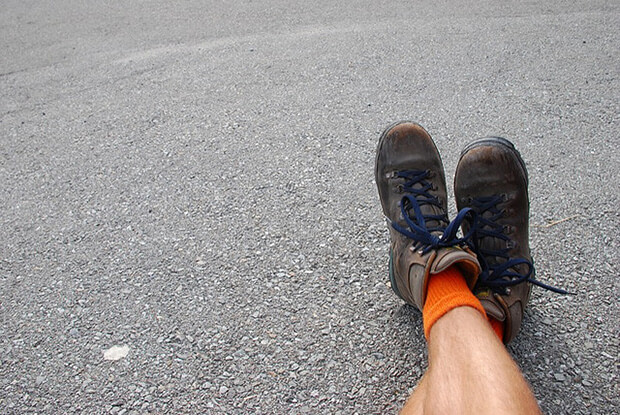 Friction and heat are cause blisters. "If you have a hotspot in your shoe the hot dry desert air may not be helping it. Moleskin and a fresh pair of socks can turn a crummy hike into a great one," Impecoven says.
8. Pack snacks.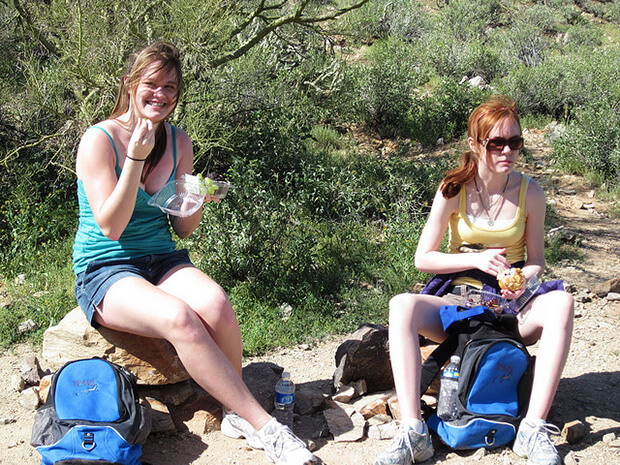 Pack a few snack bars to keep your energy high. "Salty snacks are great to help retain the water you're losing so quickly," Impecoven says.
9. Bring a flashlight/Headlamp.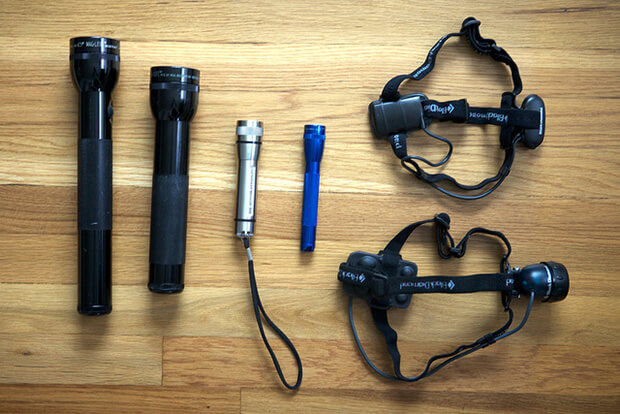 Desert sunsets can be the best and it's easy to spend some extra time watching the sunset from the top of a peak. The problem is you are now hiking down in the dark. Bring yourself some light. You won't regret it.
10. Don't get cocky.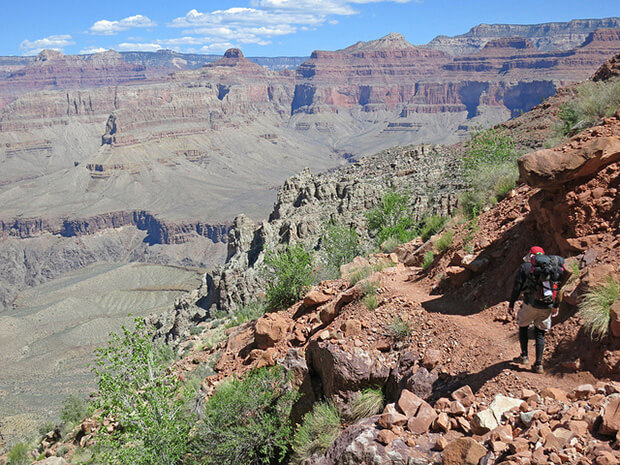 The desert in the summer is no joke. You really can't go as far as you might otherwise think you can without lots and lots of water so don't try to be heroic.