1. Bosco Monumentale del Sasseto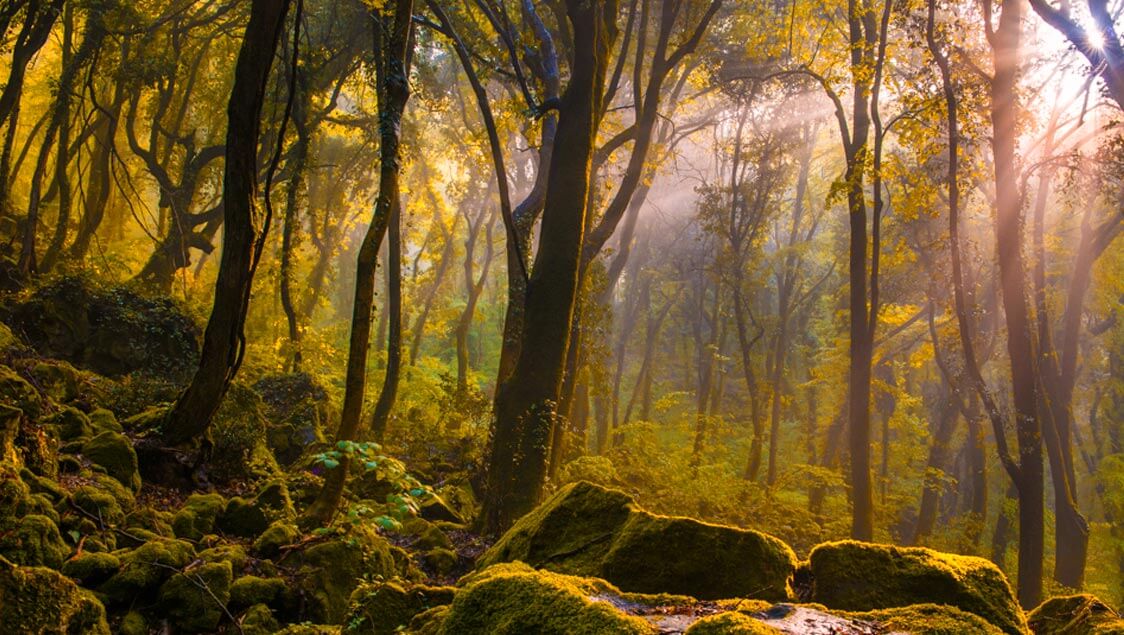 A perfect place to visit with your friends and family, Bosco Monumentale del Sasseto is a forest situated at the base of the castle Tower Alfina in Lazio, Italy. The forest features majestic trees, and you'll find trails between boulders and rocks.
What makes this forest looks just like the one in fairy tales is that, there are a lot of little wild flowers that you can see here, birds singing beautifully across the forest, and you may also see boulders covered in moss and ferns.
2. Lago di Como
Lago di Como or Lake Como is located in Lombardy, Italy, and it is the third largest lake in the country with a total area of 146 square kilometers. This is also one of the deepest lakes in Europe, with a depth of 400 meters. The lake is surrounded by palaces and villas, including Villa Olmo, Villa Serbelloni, and Villa Carlotta. This place is a very popular destination for aristocrats, wealthy people, famous people, and tourists from all over the world. Lago di Como also has a lot of artistic and cultural gems.
3. Cascate delle Marmore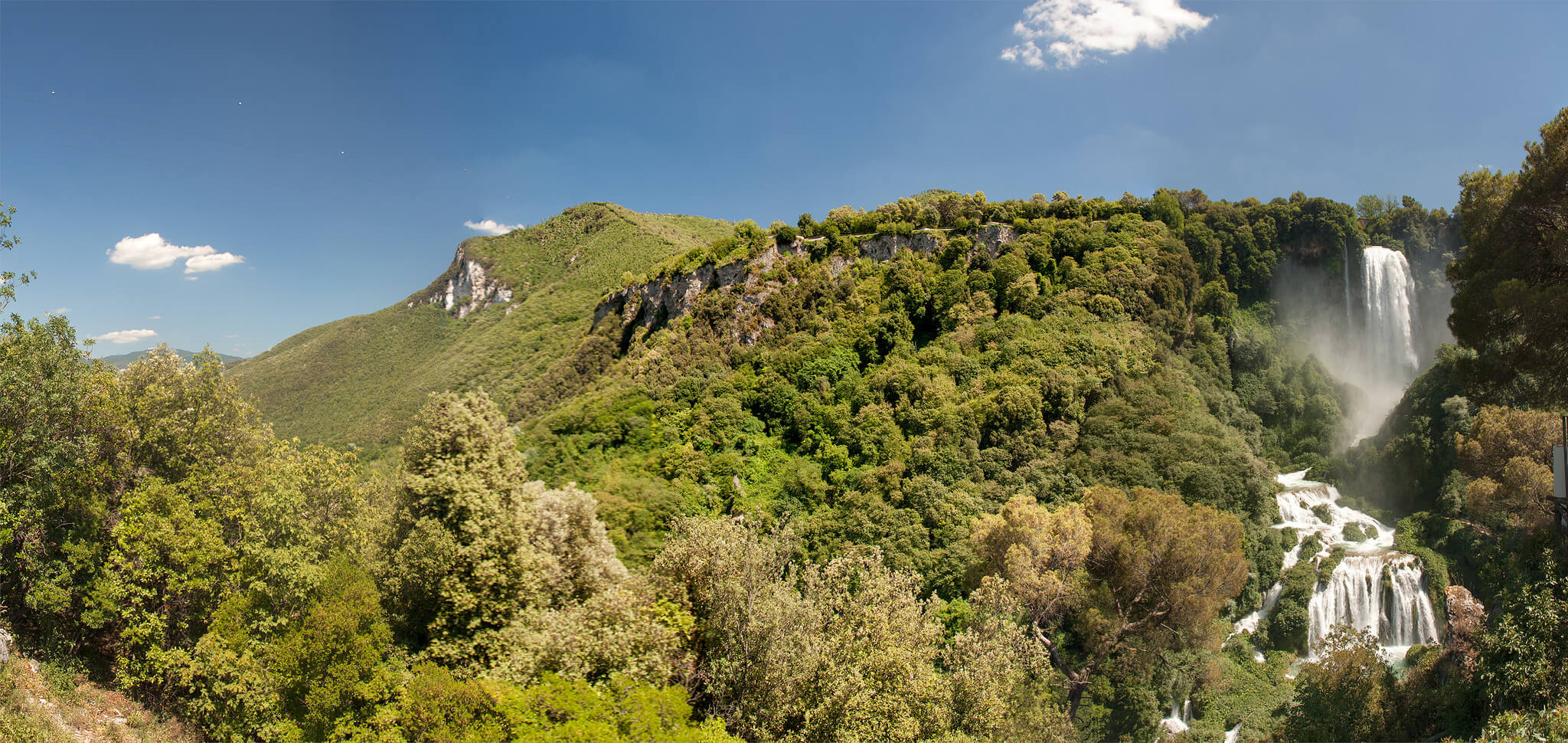 The Cascate delle Marmore is a man-made waterfall situated in Terni, Umbria and it was created by the ancient Romans. Considered as nature's finest painting, this waterfall features thick forest, lush green meadows, hidden gorges, and brimming streams.
This waterfall has a total height of 165 meters, making it the tallest man-made waterfall in Europe. A lot of artists had visited this place already, and they had taken this place as an inspiration for their works.
4. Erice Castle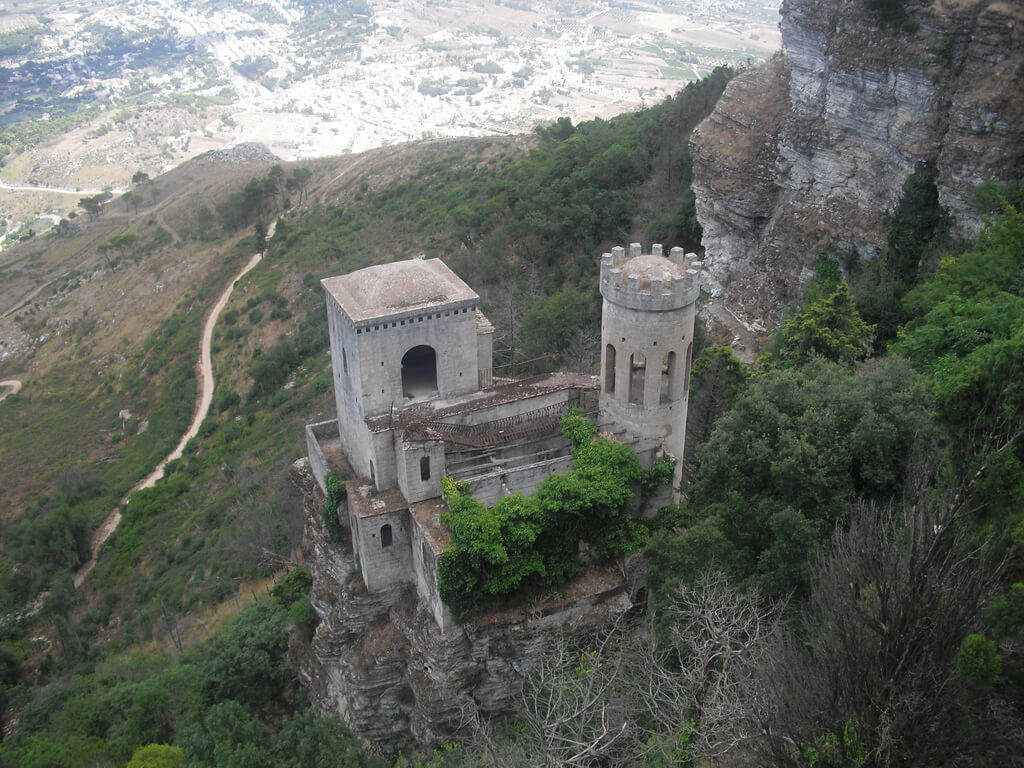 The Erice Castle looks just like the tower where Rapunzel had lived! This castle stands majestically on top of Mount San Giuliano in Trapani, Sicily. The Normans dedicated this castle to the goddess Venus, which is why the Erice Castle is also known as the Castle of Venus.
This beautiful castle was built during the 12th century and it features two towers, and walls.
5. Isola di Loreto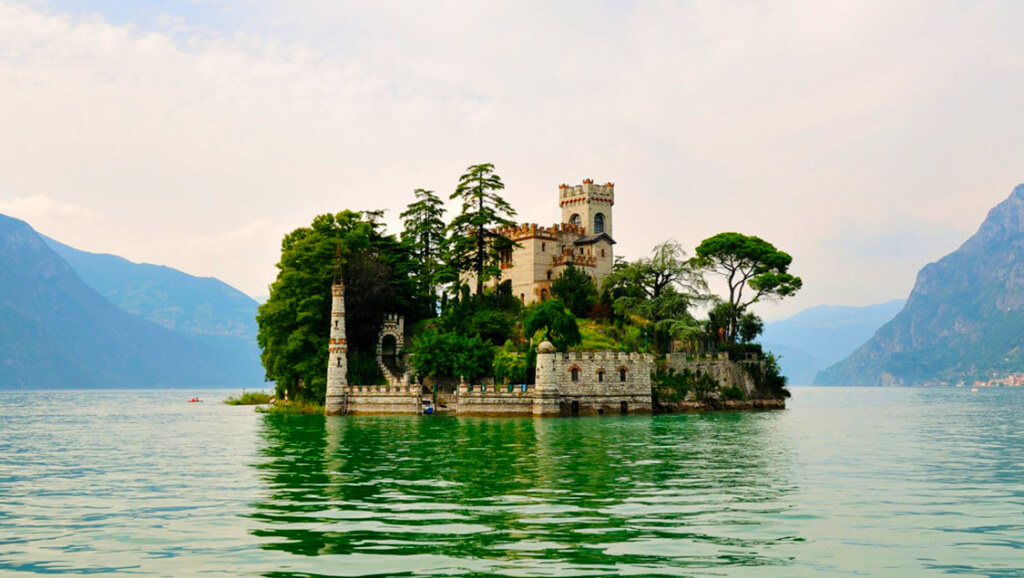 A privately owned property, Isola di Loreto is located in the middle of Lake Iseo. This neo-Gothic castle was built by Vincenzo Richeri in 1910, a former captain of the Royal Navy. The castle was surrounded with garden full of conifers, a marina, and two beacons of towers. The walls and the towers of the castle are all made of stones. The castle itself stands on a rock overlooking Lake Iseo.
Tourists can access this beautiful castle by riding a ferry.
6. Castel Savoia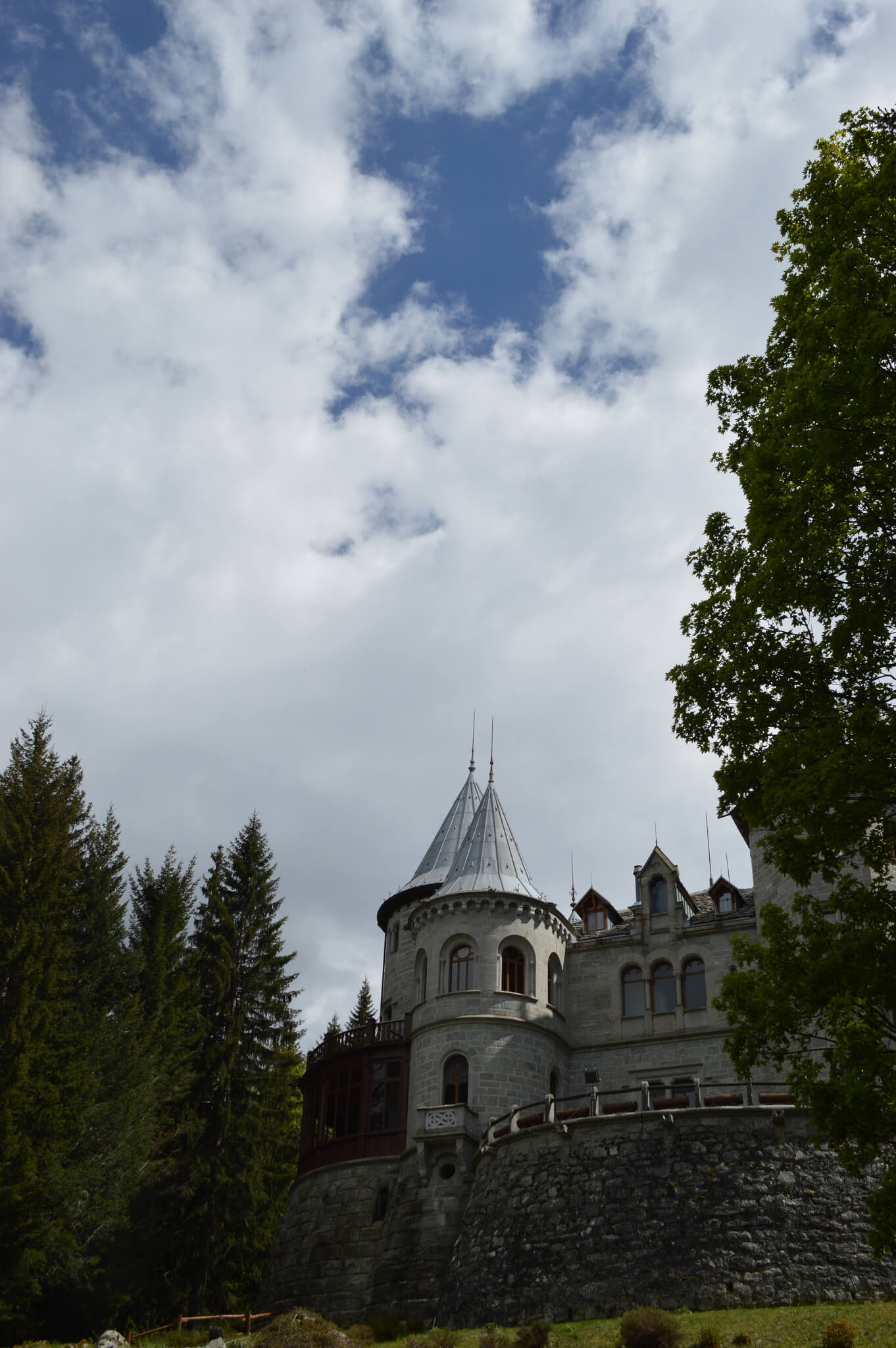 Castel Savoia is where Queen Margherita lived in the 19th century. The castle is situated at the base of Ranzona Hill in Gressony-Saint-Jean in Valle d'Aosta. This beautiful castle features 5 towers and a rich rock garden that contains different varieties of rare herbs and botanical species.
7. Civita di Bagnoregio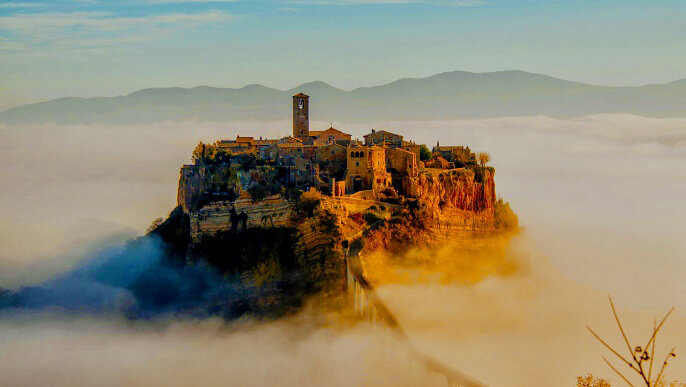 Also known as Italy's Jewel on the Hill, Civita di Bagnoregio is a small town situated in the province of Viterbo, Lazio. The town sits for more than 2,500 years on top of a hill and it was surrounded by other hills. Civita di Bagnoregio is mainly open for tourists during the summer. However because of erosion and unregulated tourism, this town is considered as one of the most endangered sites in the world.
8. Isola Bella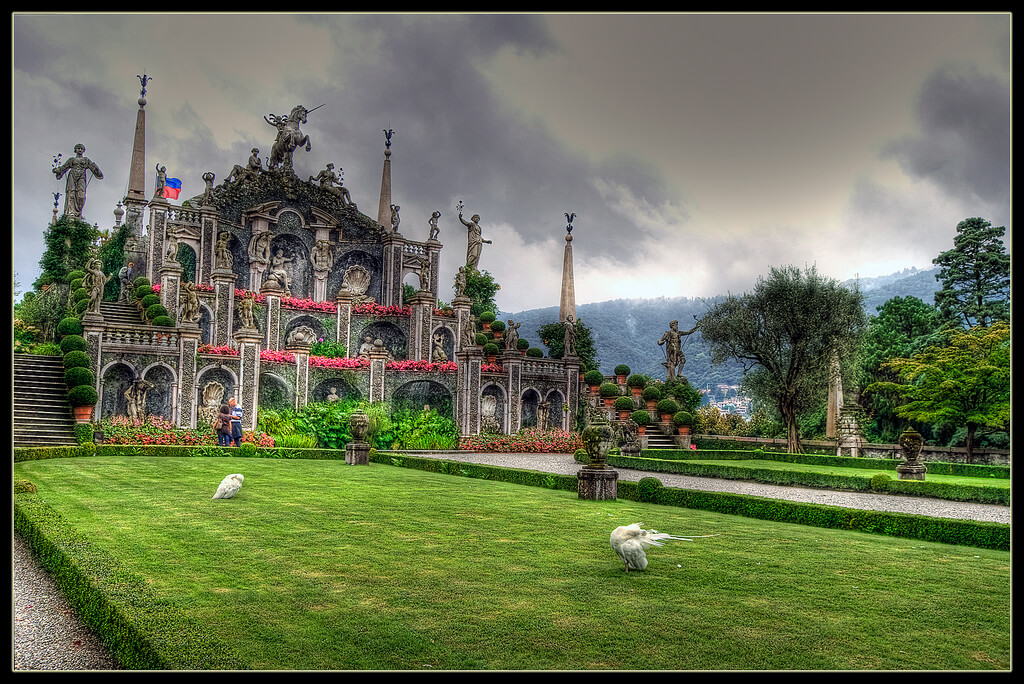 Also known as the "Beautiful Island", Isola Bella is located in Lago Maggiore. This beautiful Island features a Borromeo villa and Italian-style garden, this garden contains exotic plants of great rarity. The different colorful flowers that are found in the garden make it look even more beautiful. There are also a lot of priceless artworks that can be found throughout the villa.
9. Castello di Petroia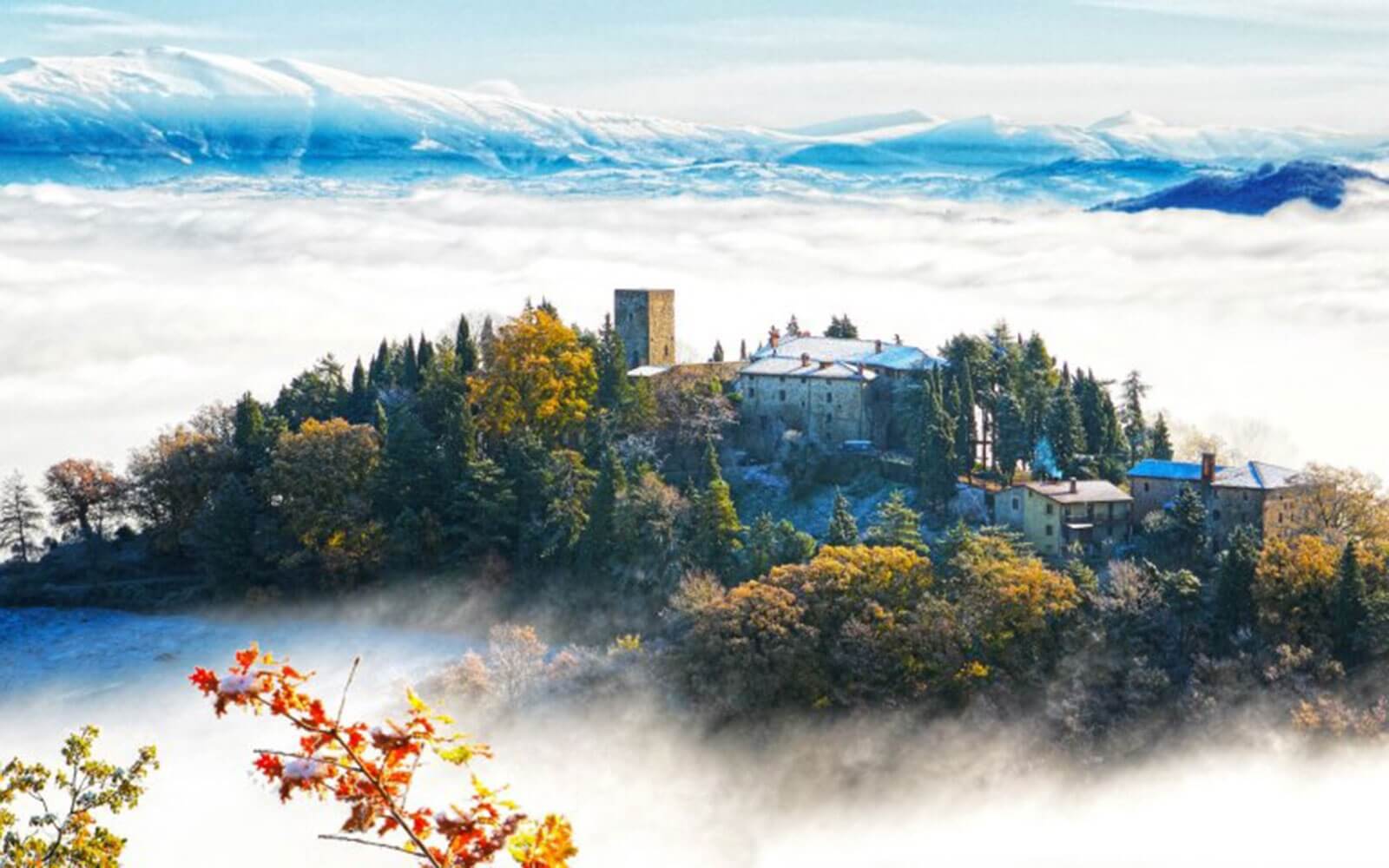 Castello di Petroia is located near Gubbio, Umbria and it was built in the Middle Ages. This former castle had undergone a lot of changes of hands. David Sagrini bought Castello di Petroia in 1909, and this family manages the castle as a hotel until now.