Aloha, The Big Island … is the youngest and largest of the Hawaiian Islands, and thanks to Kilauea's constant eruption over the last 20 years, it's still growing! The Big Island is almost twice as large as all other Hawaiian islands combined. While it is the biggest, it isn't the most populated … there are about 186,700 residents.
These are the top 8 Must-See's and Must-Do's in the Big Island of Hawaii.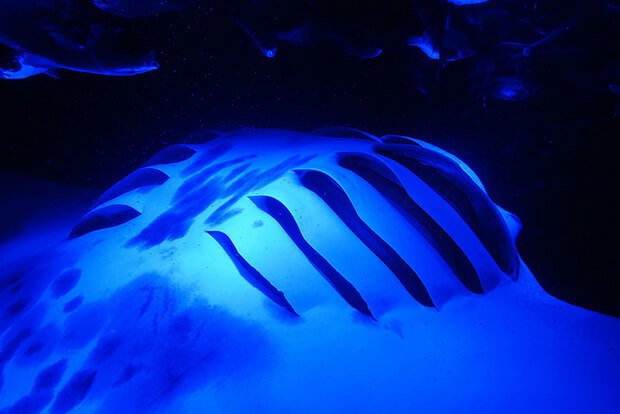 1. Manta Ray Night Snorkel
This Manta Ray Night Snorkel tour is done on a 40′ Coast Guard certified vessel that is fast and comfortable and is well-laid out. Manta rays are often called "the butterflies of the sea" … they are shy, harmless, and graceful. They don't have any stinging spines on their tail. They don't bite or chew. Their mouths are designed like a giant funnel to filter plankton. Swimming with them is completely safe for both humans and for the manta rays. They truly are gentle giants – most of the mantas found along the Kona coast have a "wingspan" of 8-13 feet!
Schedule: Daily at 5pm (time changes seasonally)
Duration: 3.5 hours
Manta Snorkel – 40ft. Speedboat:
$84.00 per Adult,
$74.65 per Child (12 & under)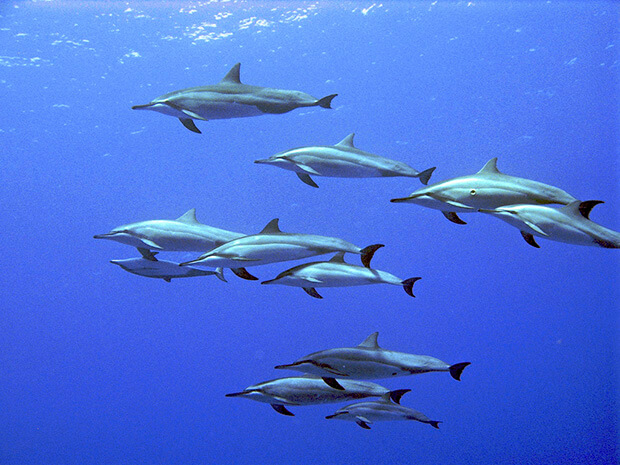 2. Dolphin Snorkel Swim
Hawaiian spinner dolphins are year-round residents of Hawaii, and this is your opportunity to have an experience that you will easily remember for the rest of your life – swimming with wild and free dolphins in their natural habitat. Dolphins are among the most intelligent beings on the planet and being with them in their own habitat will amaze you. If swimming with dolphins is something you have always dreamed of experiencing, make your reservation now to make this dream come true!
Schedule: Daily at 8am
Duration: 4 hours
Check In: Honokohau Harbor slip #G18.
Tour includes: Fresh fruit, muffins, cold beverages, and a variety of dry snacks. 12-20 digital photos of your trip
8:00am Dolphin Swim: $125.97 per Adult,
$88.65 per Child (12 & under)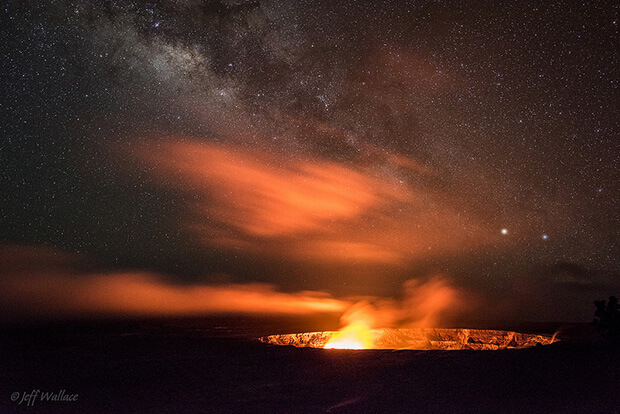 3. Kilauea Volcano
The geologic creation of the Hawaiian island chain, a timeless battle between the elemental forces of fire and water, is one of the world's greatest natural history stories. There's not a better place on earth to witness and understand the awesome nature of volcanoes than at Hawaii Volcanoes National Park. You'll really get an idea of how big the Big Island is during the course of this 11-12 hour full-day tour.
This Kilauea Volcano tour has a late morning start time and offers volcano viewing at sunset. If lava is visible – it shows up the best just before dark! The drive back from Kilauea will of course be after dark.
Schedule: Daily
Pick up: Between 10am and 10:30am depends on where guests are staying
Duration: Approximately 12 hours
Twilight Kilauea Volcano Adventure: $189.00 per Adult,
$159.00 per Child (12 and under)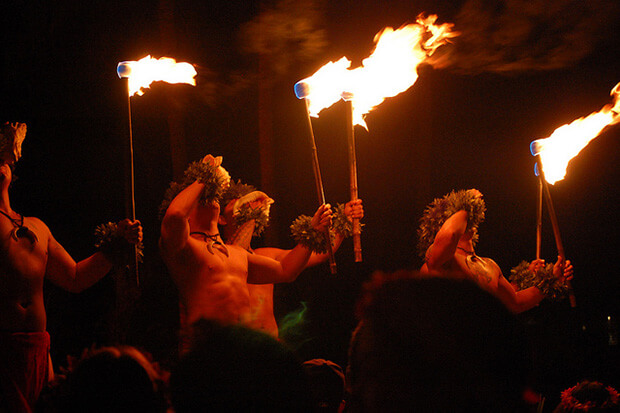 4. Big Island Luaus
There are many Luaus in Big Island and this one is just one of the many choices.
Gather on the grounds of the Waikoloa Beach Marriott for the Big Island's most authentic luau! While watching the sunset over beautiful Anaehoomalu Bay, enjoy a buffet of traditional Hawaiian dishes. Salad bar includes Waimea greens, lomi lomi salmon, potato & macaroni salad, namasu, chicken pasta salad, and pineapple. Entrees include kalua pig cooked in an authentic underground imu, BBQ chicken, shrimp pasta, braised beef ribs, and more! A dessert bar and open bar for beer, wine, Mai Tais and other mixed drinks are also included. After dinner, sit back and enjoy a Polynesian show as the dancers take you to the islands of Tahiti, New Zealand, Hawaii, and Samoa. The spellbinding Samoan fire dance is a spectacular sight! If you are staying in downtown Kona this luau is well worth the drive to Waikoloa. Don't miss it!
Schedule: Wednesday and Saturday at 5pm
Waikoloa Marriott Royal Luau: $102.00 per Adult, $48.00 per Child (6-12), 5 & under free
Waikoloa Marriott Royal Luau – PREMIUM SEATING: $132.00 per Adult, $78.00 per Child (6-12), 5 & under free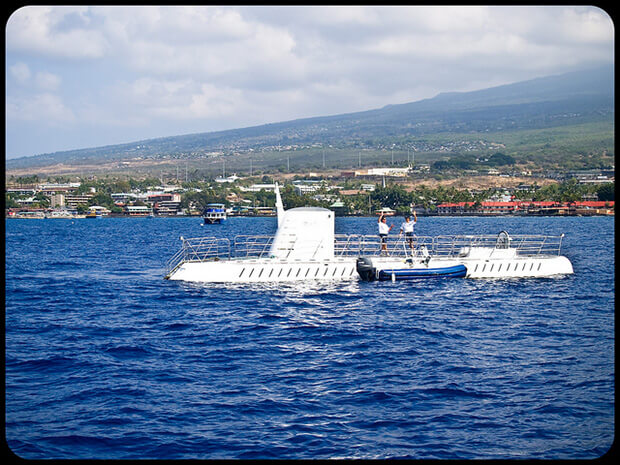 5. Atlantis Submarine Kona
Check out Atlantis Submarine Kona … the most technologically advanced passenger submarines in the world and the only true submarines operating in Hawaiian waters. Treat yourself to Kona's most beautiful and captivating underwater scenery. You'll descend 100 feet into another version of paradise – a 25-acre natural coral reef and its marine inhabitants! Atlantis Kona offers a journey aboard a 48-passenger submarine with a spacious air-conditioned interior, large viewports and comfortable seating. The knowledgeable and friendly crew will share their love of the ocean on this excursion and provide information ranging from fish identification to scientific data. To observe the magnificent aqua-blue ocean abundant with marine life of Hawaii from a submarine is a "must do" and a once-in-a-lifetime experience.
The submarine dive as a stand-alone event.
Schedule: Daily at 10am, 11:30am, 1pm, and 2:30pm
Duration: 1 hour (45 minutes underwater)
Kona Atlantis Submarine Adventure: $115.00 per Adult,
$48.00 per Child (under12)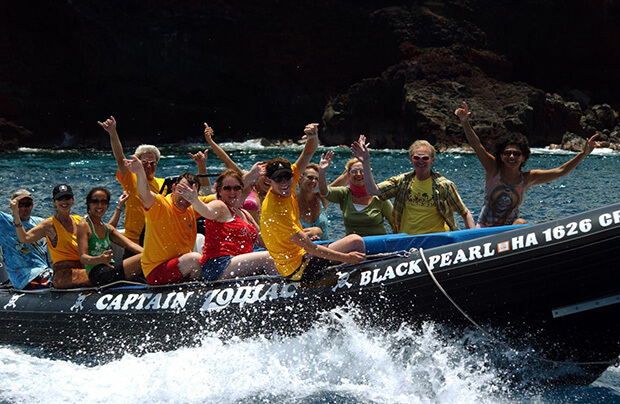 6. Captain Zodiac Rafting
Captain Zodiac Rafting is the original Big Island expedition. With their pirate theme and desire to entertain visitors, they have been "pillaging and plundering" the Kailua-Kona coastline for over 35 years and they have been having a blast doing it! Captain Zodiac operates a fleet of 16 passenger Hurricane 733′s … they are fast, powerful, highly maneuverable and very safe.
4 Hour Tour
Schedule: Sunday, Wednesday, Thursday, and Saturday at 8am or 12:45pm
Tour Includes: Snacks and beverages
Captain Zodiac 4HR AM Tour: $102.00 per Adult,
$78.00 per Child (ages 5-12)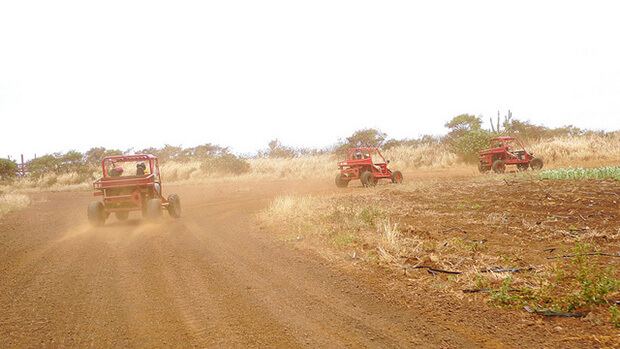 7. ATV Outfitters
Experience the real Hawaii with ATV Outfitters. Ride into the heart of Kohala on comfortable All Terrain Vehicles (ATV's), and you will begin to sense what makes this place – the oldest volcano on the island – the "piko" or center of the planet. Whether you are a first time rider or a seasoned vet, Big Island ATV tours are certain to delight! With guided ATV tours ranging from an hour and a half to three hours, you'll have plenty of time to explore spectacular scenery of the Hawaiian coastline and old tropical rainforest.
1.5 Hour Ocean Trail: $129.00 per Driver, $80.00 per Passenger
plus 4.167% Hawaii sales tax
2 Hour Waterfall & Rainforest: $179.00 per Driver, $130.00 per Passenger
plus 4.167% Hawaii sales tax
3 Hour Deluxe Ocean & Waterfall Adventure: $249.00 per Driver, $130.00 per Passenger
plus 4.167% Hawaii sales tax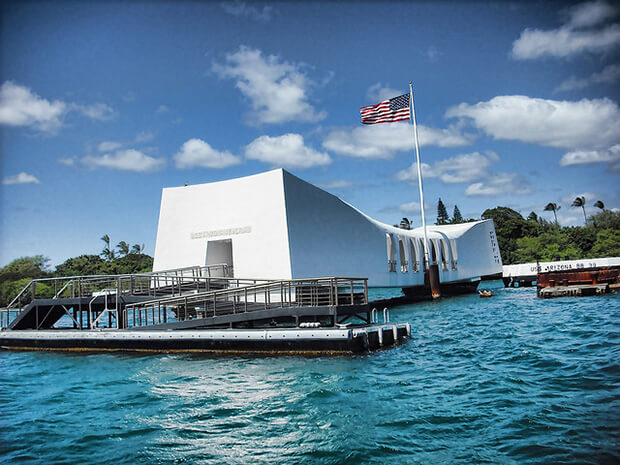 8. USS Arizona Memorial
No trip to Hawaii would be complete without seeing the state's most popular and historically important attraction … the USS Arizona Memorial. The documentary film that is shown at the Visitor's Center sets a somber and reflective tone which this sacred place deserves. People walk out to the ferry boat in hushed silence for the short ride out to the Memorial.
There will be a No-Host Lunch Stop at Laniakea Cafe Inside Pacific Aviation Museum, and additional meal opportunities at Visitor Center and USS Missouri Entrance
Schedule: Available on Monday, Tuesday, Wednesday, Thursday, and Saturday. Closed on Holidays & December 7. Punchbowl National Cemetery closed on all Federal Holidays, except Memorial Day; tours are unable to enter cemetery on those days.
Tour Times: Depart: 7:00 am & Return: 8:30 pm (All Tour Times Approximate)
Check In: Kona Airport 1-hour prior to departure
GPS: 73-200 Kupipi St, Kailua-Kona, HI 96740
Tour includes: Includes all admissions and round-trip airfare, expert World War II tour guide, a driving tour of Honolulu's historic sites & preferred ticketing to the USS Arizona Memorial!
Complete Pearl Harbor from the Big Island: $399.99 per Passenger
Source: Adventure in Hawaii