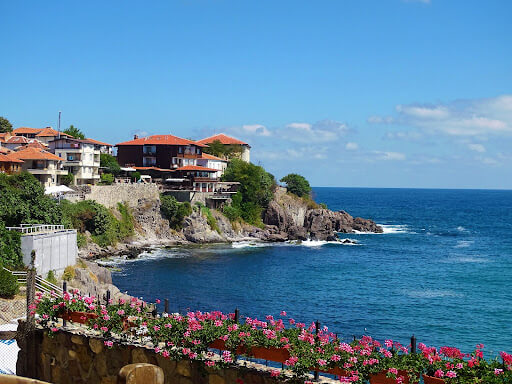 If you dream of exploring Europe but can't afford it, pick the Southeast region as your main goal. Apart from glorious views, clean sandy beaches, mountains, and rich culture, you can save your money. Tourists keep spending a fortune on traveling to Paris or London while forgetting about Greece, Bulgaria, Croatia, or Turkey.
Most of these countries were there back when London was a swamp. Expensive countries like Ireland, Switzerland, Austria will not go anywhere from you. Yet, you are mistaken if you think that there is nothing else to see there. Although Southeast Europe is more affordable, this destination is less familiar to the tourists, which means that you actually can move independently from a crowd instead of being carried from one monument to another.
Geographical Southeast European Region
Here are the countries we think of when we talk about this region. Although many people call the whole region Balkans, it is not quite right. Southeast region includes countries like:
Bulgaria;
Romania;
Serbia;
Greece;
Slovenia;
Cyprus;
Turkey;
Kosovo;
Croatia;
North Macedonia;
Montenegro;
Bosnia and Herzegovina;
Moldova;
Albania.
Places Worthy of Attention
While it is hard to pick only a few countries from the list, there are definitely several tourist attractions. Based on your preferences, you can choose whether you want to explore Ancient cultures, swim in the sea, or go hiking. For everyone, Southeast Europe has a country to offer.
Bulgaria
For a long period of time, Bulgaria has been kept by the USSR officials as their own private heaven on earth. Clean sandy beaches, tasty food, soft climate, outstanding landscapes welcome tourists from around the world nowadays. You can travel to Bulgaria to see its capital Sofia and enjoy its unique architecture and numerous monuments. However, tourists prefer to go to the Golden Sands in Varna, where you can swim in the Black Sea. Plovdiv and Nessebar cities combine passive leisure with the possibility to discover Bulgaria's rich history.
Montenegro
Not every experienced tourist knows much about Montenegro. Once part of Yugoslavia, now this country works hard to attract visitors and become the dream destination. It offers charming views with medieval churches, red roofs of tiny houses, and the unpredictable Adriatic sea. If you are an Instagram influencer, visit Kotor for the iconic pictures of mountains and coastlines, and the fairy-tales atmosphere.
Croatia
Croatia is a great idea for any season of the year. There are lots of food tours offered in the country. To take a good look, you may want to rent a car there and visit several cities. Wherever you go in Croatia, keep in mind that its Plitvice Lakes are considered to be one of the natural world wonders. The most popular places in the country are Split, Dubrovnik, Trogir.
Magic of Southeastern Europe
This territory is, without a doubt, one of the most underappreciated and unexplored tourist attractions. You can become the pioneer who will later brag about their adventures to everyone. The countries are pretty affordable and perfectly safe for tourists even if you travel alone. So, plan your next trip and discover a world filled with beauty and miracles.