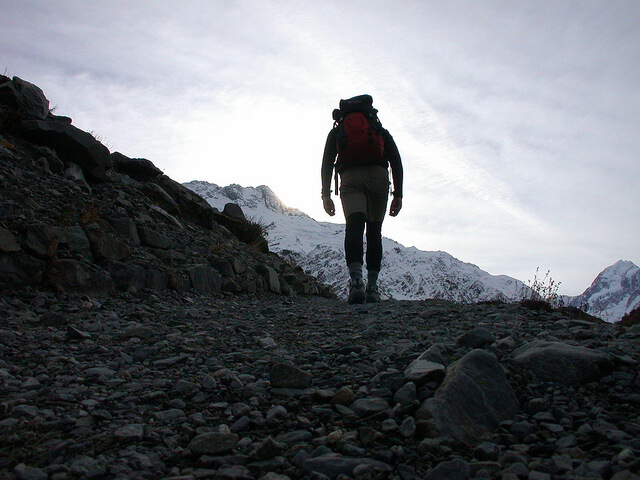 Hiking is one of the best things to do when you're feeling stressed or burnt-out. There are a lot of beautiful places wherein you can go hiking, but before you go, you need to make sure that you are fully prepared for the whole journey. Whether you will just go for a quick walk into the woods or climb a mountain, you need to plan and prepare in advance to stay safe.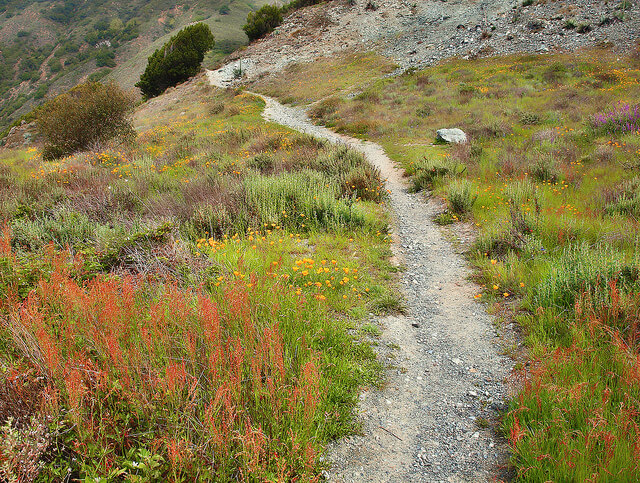 Picking up your location
Do some research first before picking up a location for your hike. You can use sites such as The National Park Service or National Wildlife Federation to find great places to hike in your area and around the U.S. Choose a place to hike according to your physical fitness and experience. If you're just new to hiking, consider choosing a shorter and less steep hike.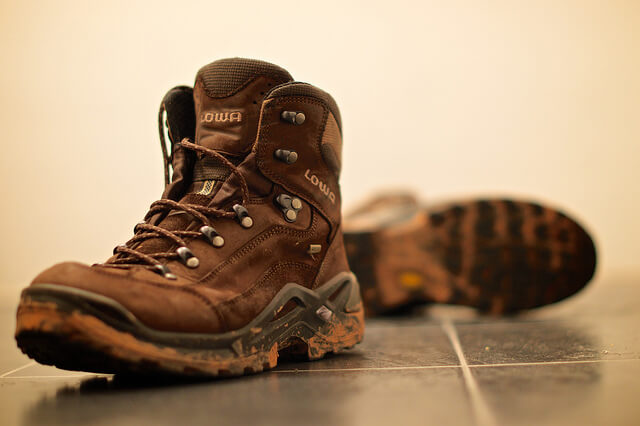 How to prepare for a hike?
Before going on a hike, make sure to prepare your body and get in shape. For beginner hikers, consider walking outdoors, you can start with one mile up to five miles while carrying a backpack. If you're going for a major climb, exercise your legs, boost your core strength, and have a weight training routine that can improve the performance and protect your joints.
Choosing your footwear is also an important matter when you're preparing for a hike. Choose trail shoes, trail running sneakers, or light hiking boots if you're going for a light, easy hike. Choose heavy-duty hiking boots if you're going for intense mountain climbing. Most importantly before purchasing new shoes, make sure to do some research about what you need to look for a hiking boot.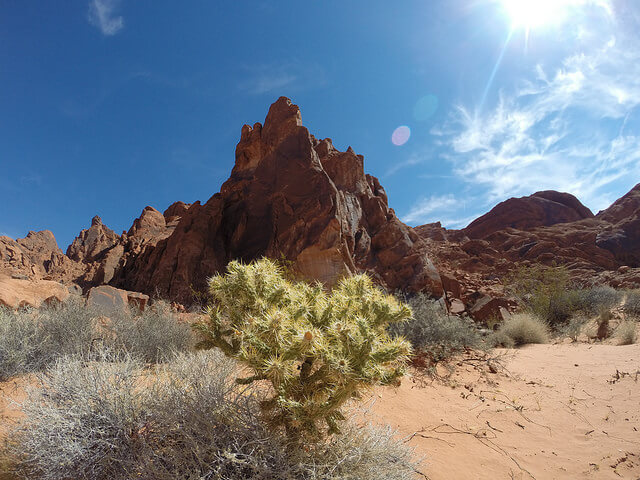 Always check the weather
Before going on a hike, make sure to check the weather through the internet or ask a park ranger about what kind of weather would you be expecting that day.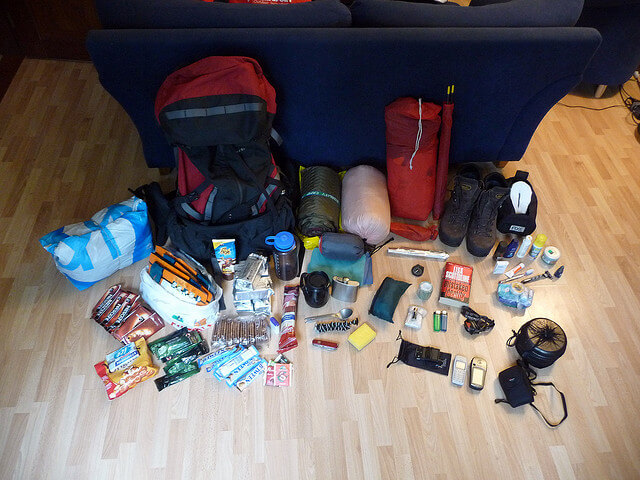 Things you need
Map, compass, or GPS
Sunglasses, hat, and wide-spectrum sunscreen (to protect yourself from the sun)
Bring a few layers of non-cotton clothing (in case the weather changes or you got stranded)
Headlamp, flashlight, batteries, and extra batteries
First aid kit, your kit should contain these items:

Bandage and gauze
Alcohol wipes
Medical tape (small roll)
Antibiotic ointment
Anti-inflammatory medicines
Non-latex gloves
Eye drops
Tweezers
Antihistamines
A list of personal and contact information
Epi pen
Your personal medications

Waterproof matches or lighter
Multi-tool, knife, duct tape, needle, rope, shoelace, scissors, and other items that you can use to repair trail gear.
Don't forget to bring food.
Water and water filter.
Emergency shelter such as tarp, emergency blanket, or an extra-large trash bag.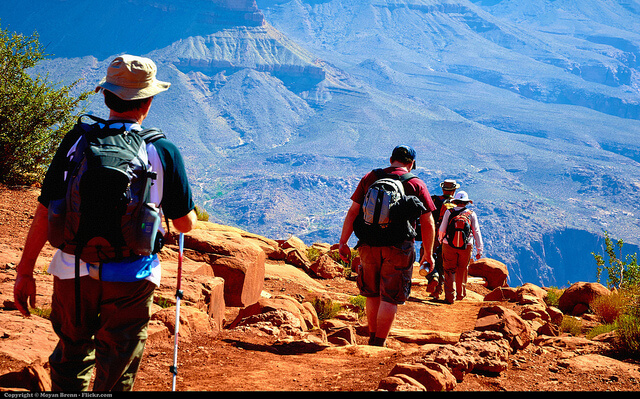 Wear proper clothing
Wear light layers of clothes. You can wear wool, microfiber, and fleece to keep you warm and dry throughout your hike.
If you're planning to go on a hike during fall, spring, or winter wear a heavier layer of clothing and wear a hat. Do not use cotton clothing because it will take a long time to dry when wet.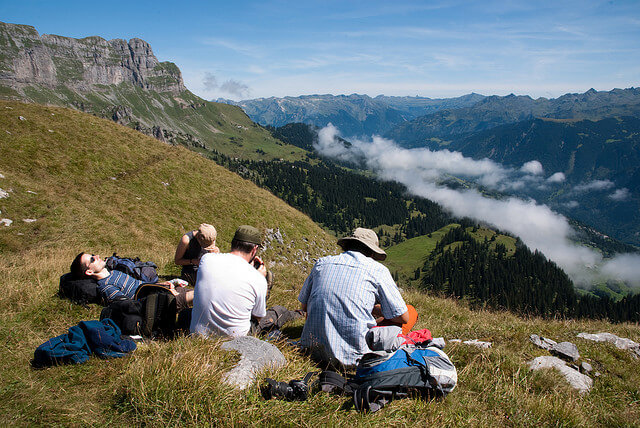 Pay attention
Pay attention to your surroundings and to your body. If you're tired, stop for a while and drink some water or eat some food. Make sure to drink plenty of water especially during a hot day. If your feet hurt, change into dry socks and put some bandage on your feet.
Make sure also to keep an eye on the position of the sun. This will let you know if you're on the right track that will get you home before the setting of the sun.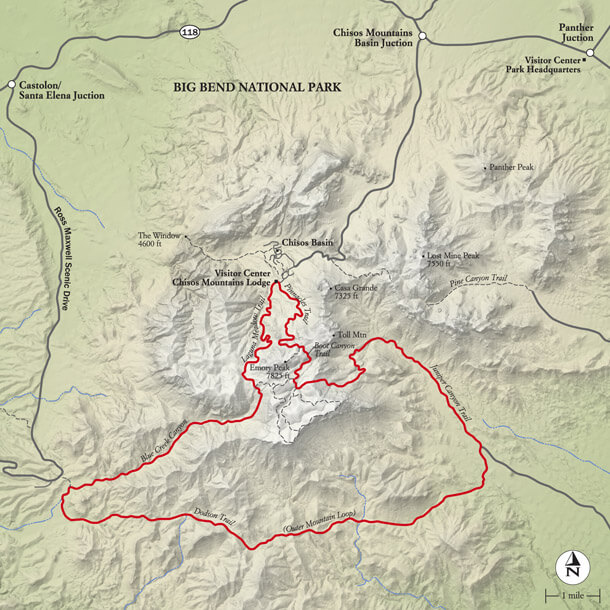 Inform your friends and family
Before you go on a hike make sure to tell your family and friends about the trip itinerary and map. Make sure also to check in with someone before you go on a hike.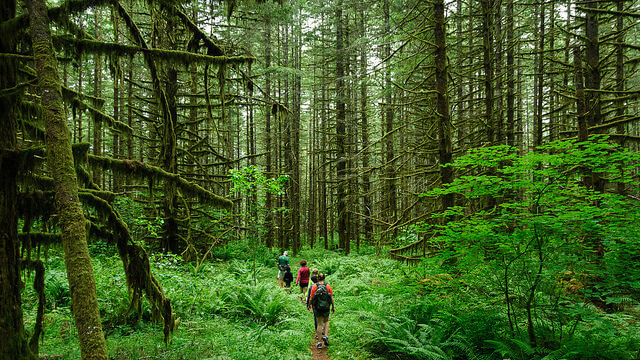 Be careful and stay safe
If you're not familiar with any plants, animals, fruits, or flowers in the woods, do not touch or pick them up.
If you're going on a hike where there is dangerous wildlife, make sure to do some research about safety precautions.
Cover and protect your skin from bugs and insects. Wear long sleeves, long pants, and a hat. Do not use hair and skin products with strong scents before going on a hike, and check for ticks at the end of your hike.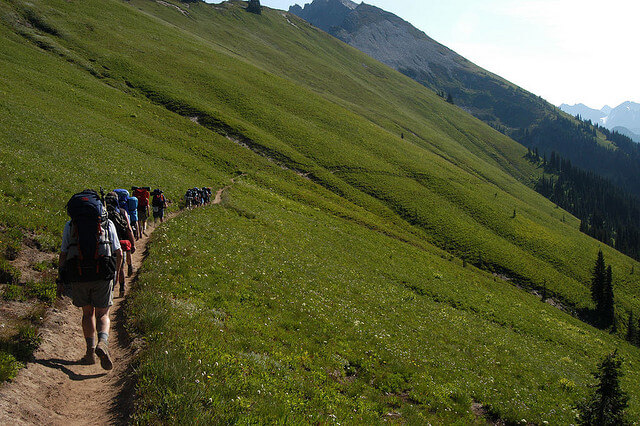 Respect nature and your fellow hikers
Never throw any trash along the way, leave no trace while hiking, and carry out what you carried in. Do not pick any plants or flowers and stay on the track always to avoid disturbing any animals. Do not touch any trail signs and markers. Put your phone on silent and keep your voices down when talking to avoid disturbing fellow hikers.
The only souvenirs that you can take with you after a hike are photographs and the only things that you should leave behind are your footsteps.