It's officially time for apple picking. Since apple is one of the most love fruits of the Americans, whether it's red, green and sometimes yellow. And today is one of America's favorite season – FALL, which means it's the best time for apple picking. You can check out 8 of the hundreds of orchards which are open to the public for the apple picking season. You can do it with your kids this fall as it is also the season for pumpkins and other fruits. It could be an adventure that your family can do together and can give wonderful memories. Have your baskets ready and those little red wagons too!
Here's 8 of the best places for apple-picking:
19 Canfield Ave, Randolph NJ United States 07869
973-584-4734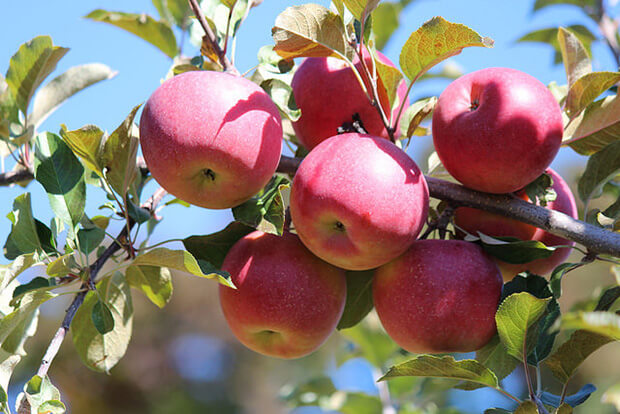 Fred and Ranghild Bostrom planted the first fruit trees on Sun High's 25 acres back in 1945. Today, kids can pick their own apples (starting in early September) and pumpkins (starting the last weekend of September), then relax playing checkers or Candy Land in front of a refurbished beehive oven, where fresh fruit pies bubble and bake. Weekend hayrides are a popular draw, as are visits with the farm's inhabitants, including sheep, rabbits, ducks (and adorable ducklings in springtime), donkeys, and an alpaca named Jersey Gold. The farm's on-site market sells crafts, fresh produce, baked goods, apple cider and homemade ice cream.
325 Creamery Rd, New Hope, PA
215-297-8079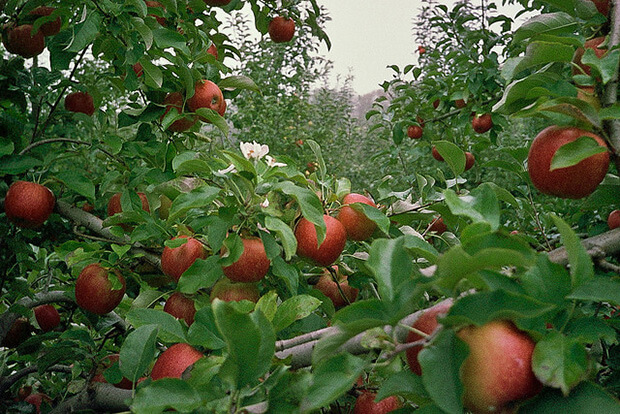 The 70-acre orchard has amassed a devoted following—not just for its bountiful apples, flowers and pumpkins but also for its legendary cider. Winesap, Braeburn and Fuji apples are up for grabs in the pick-your-own area, or choose pumpkins from the farmers' market. Leave time for a leisurely drive through scenic Bucks County.
11587 Poverty Hollow Lane Markham, Virginia 22643
540-364-3040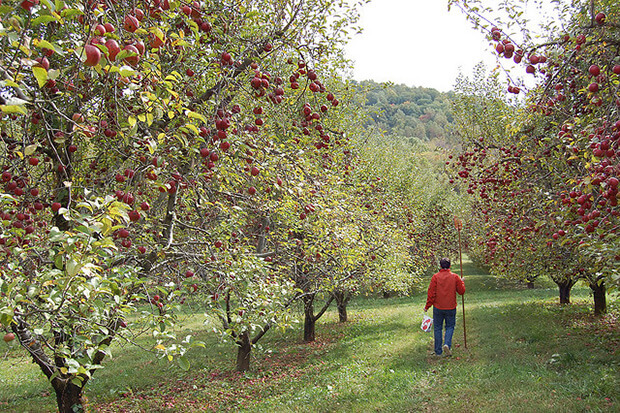 Stribling Orchard is a renowned farm located near the Shenandoah River in Virginia, and its history squares well with the state's colonial roots. The main house on the property was built in the mid 1700s, and apple trees began being planted not long after. Today, the orchard offers a wide variety of pre-picked and PYO (pick your own apples), as well as other goods, such as honey from its own beehives. While you're picnicking on the grounds — as guests are encouraged to do — look out for a member of the Stribling family, which has owned the land since 1819.
451 Sport Hill Rd, Easton CT
203-261-3306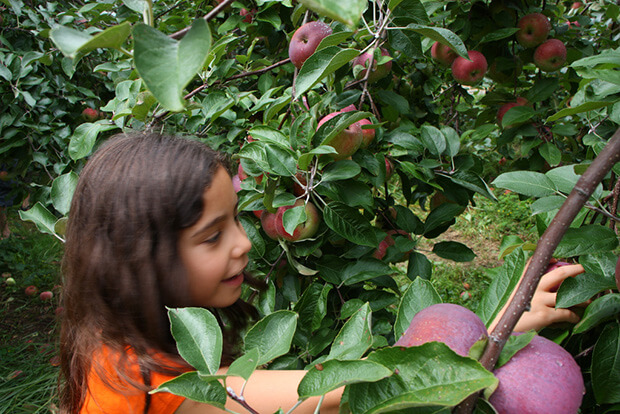 Buy a bag and pick your favorite apples—or try less-common varieties like Mutsu Crispin, Nittany and Cameo—at this farm founded by owner Irv Silverman's father in the 1920s. The amazing petting zoo also offers more exotic fare, such as buffalo, llamas, emus and longhorn cattle. Get your kids psyched for Halloween early at the farm's decorated pumpkin patch, which goes up in mid-September: It's home to colorful fall squashes, gourds, cornstalks and scarecrows.
3403 Greenville Highway, Flat Rock, NC 28731
828-692-7930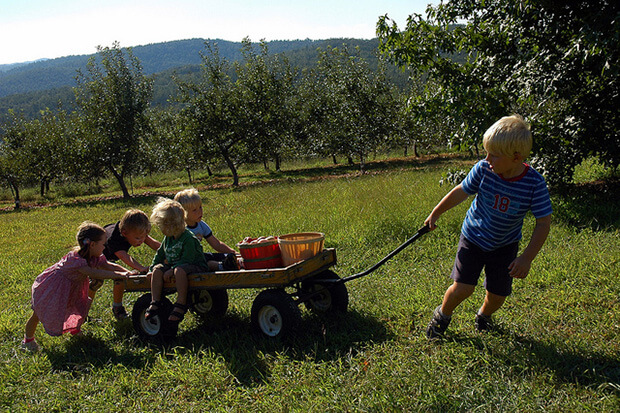 Some of the country's best apple orchards are located in North Carolina. The most dramatic of these is Flat Rock's Sky Top, which, as its name suggests, is situated on one the area's highest peaks, at 2,900 feet. Enjoy a variety of PYO apples and the orchard's collection of farm animals — all while taking in a 10-mile panoramic view.
330 Cold Soil Rd, Princeton
609-924-2310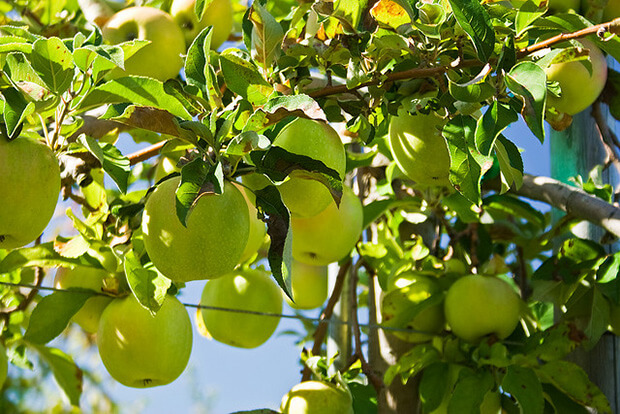 Right around the corner from Gary and Pam Mount's main farm, the couple's Van Kirk Orchard is ideal for apple picking, with dwarf trees planted in blocks so that they're easy to find and plunder (no ladders or poles necessary). On Tuesdays starting in August children ages four to eight are invited to the Read and Pick Pumpkins event, where they'll hear stories about the squash, then select their own ($7; includes fruit of season). During Family Fun Weekends ($5 per person), guests can meet farm animals, get lost in a corn maze, take wagon rides, visit the theme story barn—and, naturally, pick plenty of apples and pumpkins. Wooded trails and the barnyard (filled with sheep, goats and ducks) are open year-round. And for mom and dad, new this year is the Terhune Orchards Vineyard & Winery tasting room, where adults can taste award-winning wines grown on the farm.
306 Frozen Ridge Rd, Newburgh
845-562-4268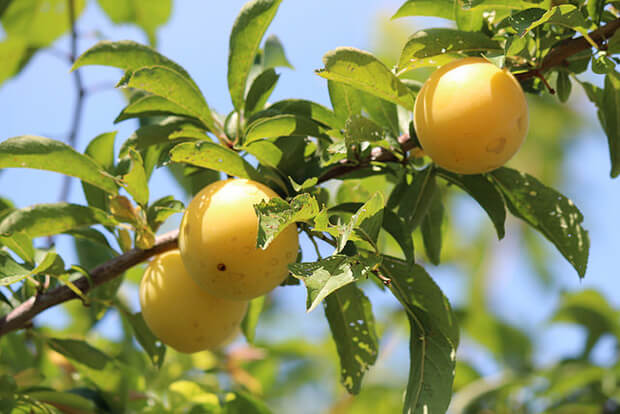 In addition to over a dozen types of apples including Empire, Cortland, Macintosh, Macoun, Jonagold, Fuji, Granny Smith, and Red and Golden Delicious apples, this Newburgh farm cultivates a cornucopia of other fruits and vegetables. From late September through October, pears, yellow peaches, grapes, sweet corn, tomatoes, pumpkins and other natural bounty are in season.
63 Apple Tree Ln, Poughquag NY 12570
845-227-2306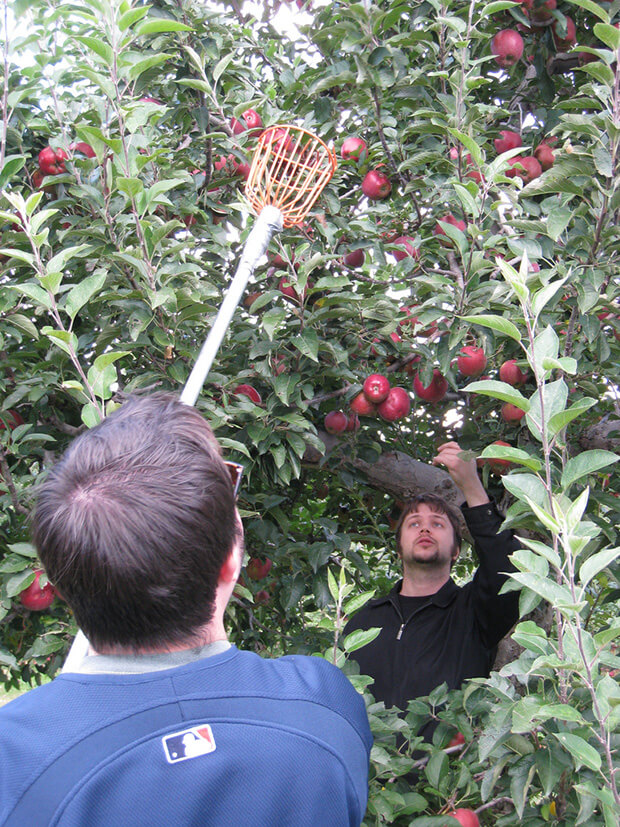 An over 220-year-old white oak marks the center of this 122-acre farm filled with 25 apple varieties—everything from Cortland to Macintosh. Even if your kids aren't big on pommes, they can still enjoy a petting zoo, weekend hayrides, a haunted house (in October) and a five-acre corn maze on Saturday August 5th (this year's theme is The Bad Apple).