Enjoy the season for tangerine-tinted maples and oaks. It's the most colorful time of the year! And these 5 ski towns offers you the opportunity to enjoy the Fall colors as they are surrounded by beautiful shades of orange, red, and yellow as leaf-peeping season kicks into full swing.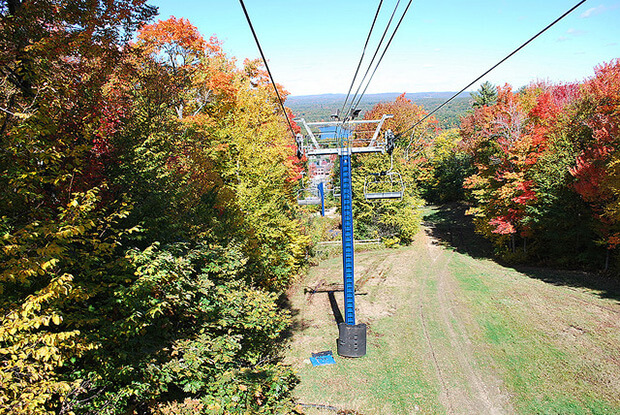 Apparently there are ski hills in Massachusetts. The skiing may not be great, but the fall foliage is — so hop aboard one of Wachusett Mountain's Scenic Sky Rides on weekends this September and October and see some of the best leaves in New England. Bonus — almost every fall weekend, the resort is also hosting a festival, including their 32nd annual Apple Fest this October 17-18, featuring canon-fired pumpkins among the entertainment offerings.
Related Article: 12 of USA Cities For Fall Travel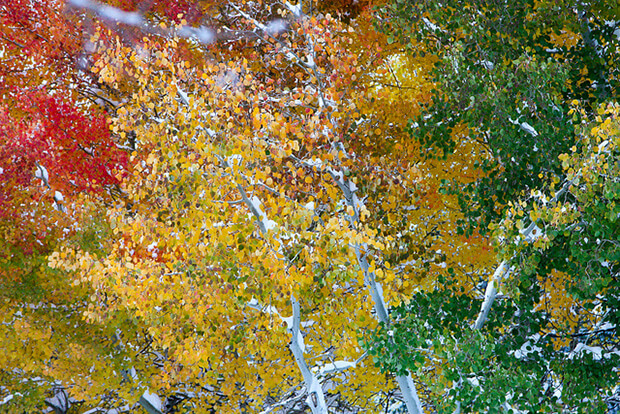 Ride Squaw's Ariel Tram up to the High Camp area, where you can not only enjoy some leaf peeping during the ride but soak in a large outdoor pool upon your arrival. Then go on a leafy hike toward Shirley Lake, passing waterfalls and rock formations along the way. Pro tip: hike up to High Camp (if you can handle the 8,200-foot elevation), then you can ride the tram down for free!
Related Article: 8 of the Best Trips To Have This Fall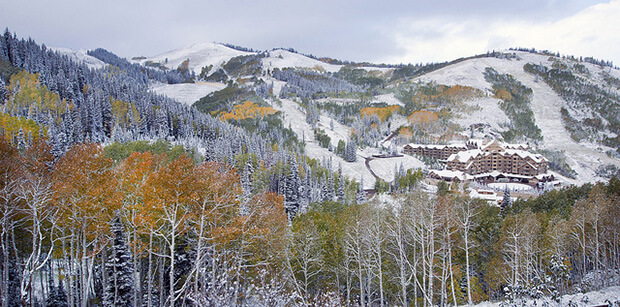 Both the Park City and Canyons sides of the combined ski resort offer scenic rides up their ski lifts and gondolas through the fall season. Park City's PayDay Lift gives adventurous leaf-peepers the added option of a high-speed descent though the fall colors via an alpine slide and "zip rider." Via Canyons Resort's Red Pine Gondola, extreme post-ride foliage-viewing opportunities include an impressive zip line and a serious mountain-biking park.
Related Article: 5 Unusual Destinations To View Fall Colors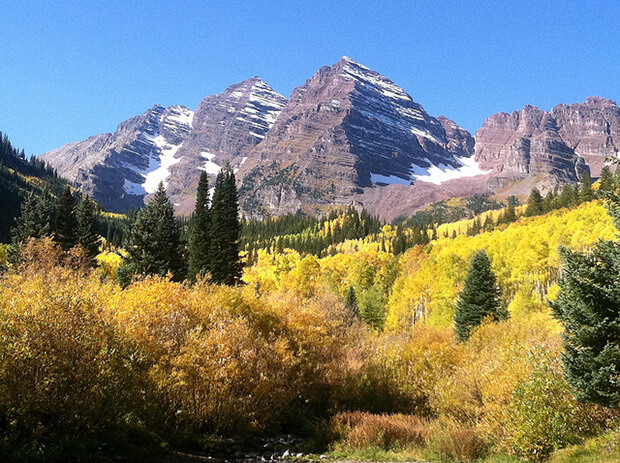 Want to see Aspen trees in all their colorful fall glory? Where better to go than the town named after them? Ride Aspen Mountain's Silver Queen Gondola to the 11,200 foot summit of Ajax for sweeping views of hills and valleys absolutely covered in groves of aspen trees. The lift also provides access to the "highest disc golf course in America," which, given Colorado's recent legalization of marijuana, has multiple meanings. Nearby Snowmass Mountain also has lift-accessed leaf viewing, along with scenic hiking and biking trails.
Related Article: You MUST Visit These 8 Breath-Taking Places in Colorado….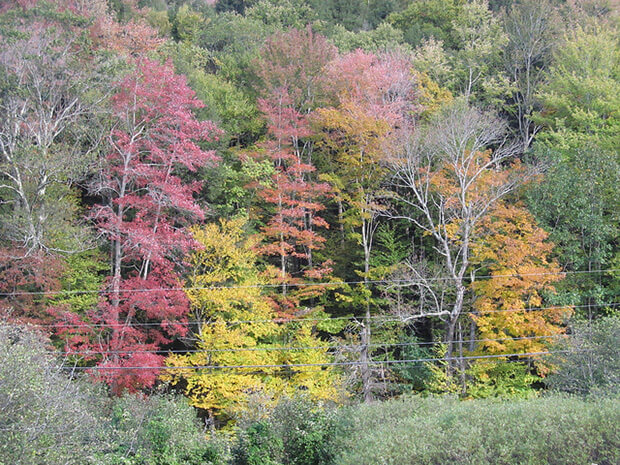 See some of the best fall foliage in New England from the K-1 Gondola at Killington ski resort in Vermont. Ride up the hill for over a mile surrounded by the flaming colors of fall, then exit at the 4200-foot-high summit to check out a vista spanning all the way to Canada on a good day. The truly inspired leaf-peepers can hop onto the Appalachian Trail from there, and hike amid the leaves all the way up through Maine.
Via: Ski Towns Where the Fall Foliage Is Almost Better Than the Snow