We've seen many lists of small towns to visit in America but most of them didn't really tell us why it's cool to visit those towns. Good thing Matador Network have this list – 20 coolest towns to visit in the US, which specifies what's cool about the cities they included on the list. Most of those cities are listed because of the "people" in the community which will make your visit a worthy one. Those cities have world class food to offer, the music scene are still very much alive, colorful festivals, have historic buildings and with smaller population than those big cities you can think of first when you plan your vacation.
We pick our top 15 choice of the coolest towns to visit in America…
1. Athens, Ohio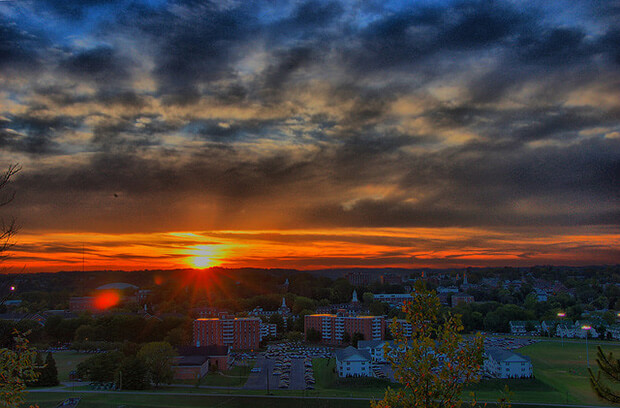 Athens is a progressive oasis in the western Allegheny foothills, known for its music scene, massive street festivals, supposed hauntedness, and, of course, the college the town revolves around: Ohio University.
Why it's so cool?
Awesome folk and bluegrass music and Athens' penchant for crazy block parties, including their epic Halloween bash that hosts tens of thousands of people.
2. Laguna Beach, California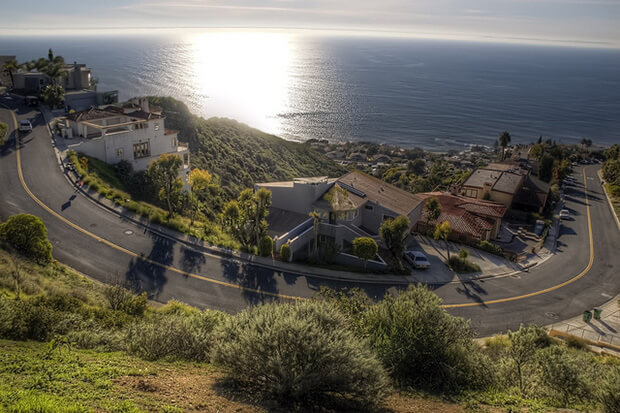 They don't call it the Californian Riviera for nothing, the coastline of Laguna Beach is one to remember. This little village, which began as an artist colony and retreat for Hollywood celebs in the 1920s and 30s, has become one of the top destinations in Southern California. Yet despite its popularity, Laguna has retained a lot of its bohemian coolness.
Why it's so cool?
Whether you're on the water or on a hike in the hills, Laguna is all about the views; they inspire the art scene that thrives in this little community. In the summer, make sure to check out the Sawdust Festival, Pageant of the Masters, or Art-A-Fair.
3. Silver City, New Mexico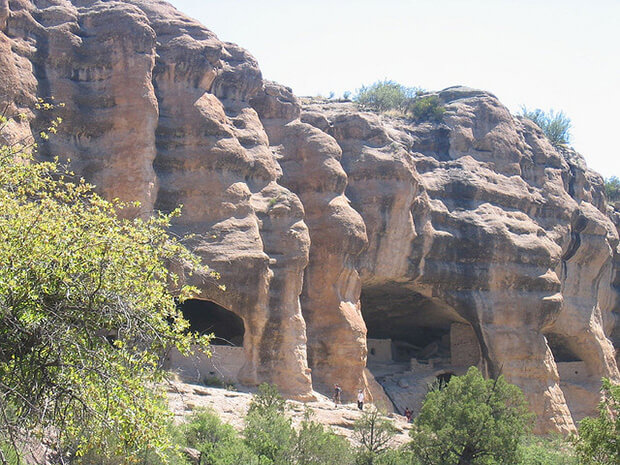 Unlike the many abandoned former mining towns that pepper the American west, Silver City has adapted in the post-mining era to become a home for artists, musicians, writers, and students at Western New Mexico University.
Why it's so cool?
Silver City is right by the empty, beautiful Gila Wilderness, and is also home to one of the best arts scenes in the state — which means killer music festivals and galleries all over the place.
4. Frisco, Colorado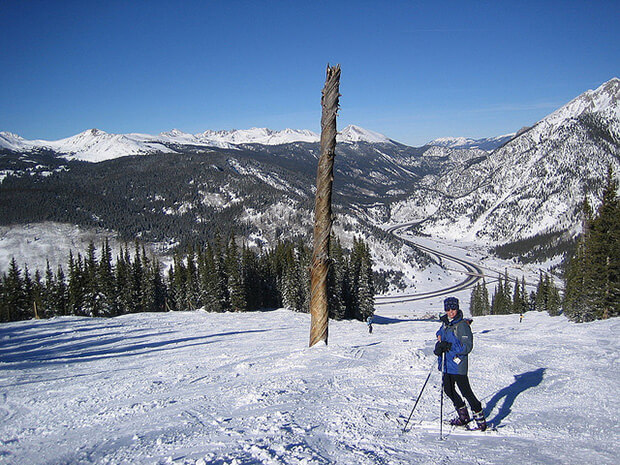 Where else can you go skiing, sailing, and mountain biking in the same day? Frisco is one of the only towns in Colorado's Ski Towns Association without an actual ski area. But with Copper Mountain 5 minutes away, Breckenridge 10 minutes, and Vail 25 minutes, it's got all the ski-town advantages without the overwhelming crush of tourism. Summer brings a buffet of outdoor recreation — mountain biking, rock climbing, hiking, fly fishing, camping, cycling, sailing — and idyllic weather.
Why it's so cool?
Visitors, second homeowners, and locals peacefully coexist in this impossibly quaint alpine playground complete with a pedestrian-friendly main street.
5. Oneonta, New York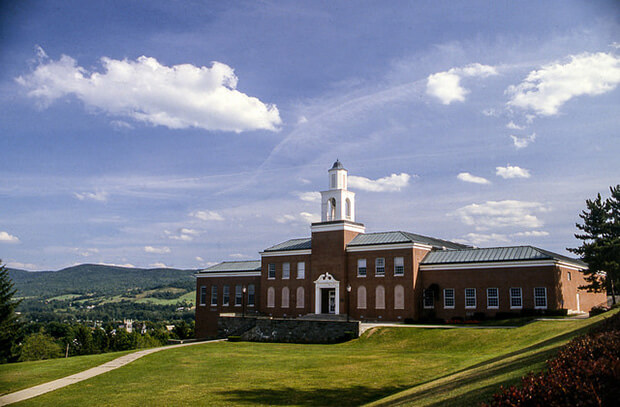 It's home to Hartwick College and SUNY Oneonta, but Oneonta manages to have an identity beyond just being a college town. The town puts a big emphasis on sustainability — both environmental and economic — and is in an absolutely beautiful setting in the Catskill mountains.
Why it's so cool?
Amazing food, a progressive, sustainably minded populace, a yearly hot air balloon festival, and nearby access to some of the best ski mountains in the Catskills.
6. Sun Valley, Idaho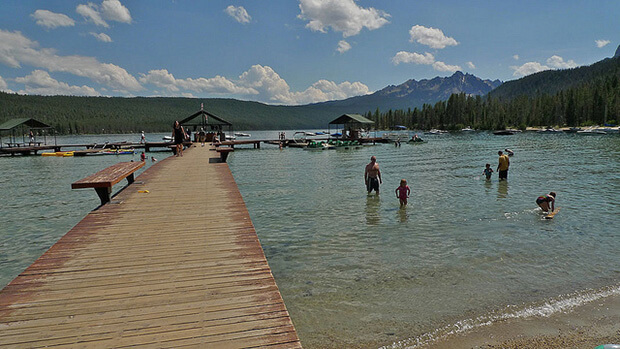 Sun Valley has been "cool" since before the word existed as anything besides a temperature measurement. The pictures hanging in the hallways of Sun Valley Lodge tell the story — Ernest Hemingway at his standup desk putting the finishing touches on For Whom the Bell Tolls, JFK and family laughing on skis under a mid-winter sun, Marilyn Monroe dancing the foxtrot to the Glenn Miller Orchestra. Much has changed in those years, but the Sun Valley of today still puts 'having a good time' atop the priority list.
Why it's so cool?
A beautiful blend of outdoor adventure, high-class culture, and enough restaurants and bars to keep even the most jaded urbanite satisfied.
7. Mercer, Wisconsin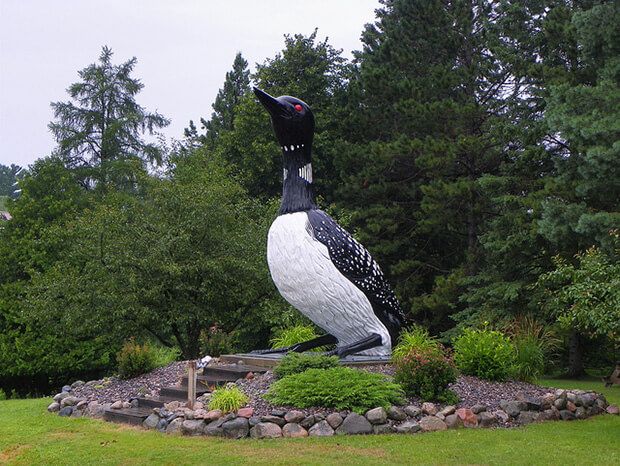 Mercer has had several heydays beginning in the 1920s when it was a haven for Chicago mobsters like Frank Capone and John Dillinger. The 1950s brought a proliferation of mom-and-pop resorts when the lakes were overflowing with fish. Since then not much has changed. Nowadays, instead of dodging gangsters, you'll be threading ancient forest trails on foot or bike. Timeless with an understated cool factor, Mercer is just far enough 'up north' to escape whatever it is you're looking to get away from. Chances are pretty good whatever 'it' is won't follow you here.
Why it's so cool?
Mercer is the kind of place where an old-school live bait shop shares space, and ownership, with a coffee shop turning out homemade pastries, scones, and perfectly prepared espressos.
8. Missoula, Montana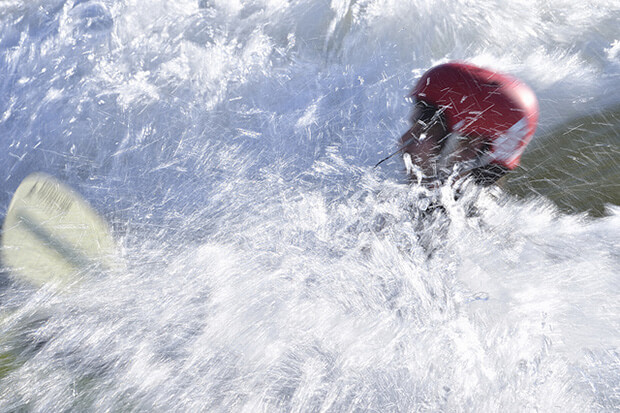 Missoula is the art and cultural epicenter of Montana all while being an hour from seven national wilderness areas, and countless national forests, recreation areas, and river access points.
Why it's so cool?
Not only does it have the highest hipster-to-civilian ratio in Montana, it also has the most PhDs working at bike and coffee shops.
9. Freeport, New York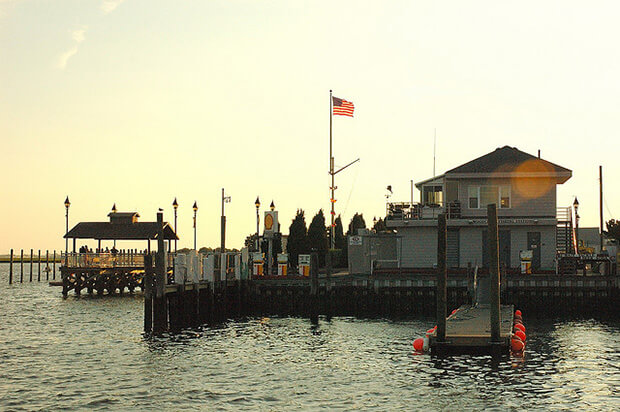 Freeport is a resilient little piece of Long Island, rapidly rebuilding itself after the devastating damage done by Hurricane Sandy. While other suburbs are seeing a millennial mass-exodus due to high real estate issues, Freeport's population continues to grow with a diverse mix of young families and people looking to live close to Manhattan, without all the noise, garbage, and hipsters.
Why it's so cool?
The Nautical Mile, a strip of classy seafood restaurants like E.B. Elliot's, and outdoor clubs like Bracco's, is at the town's disposal, and has direct access to the Atlantic ocean for those wishing to cruise in via boat.
10. Port Angeles, Washington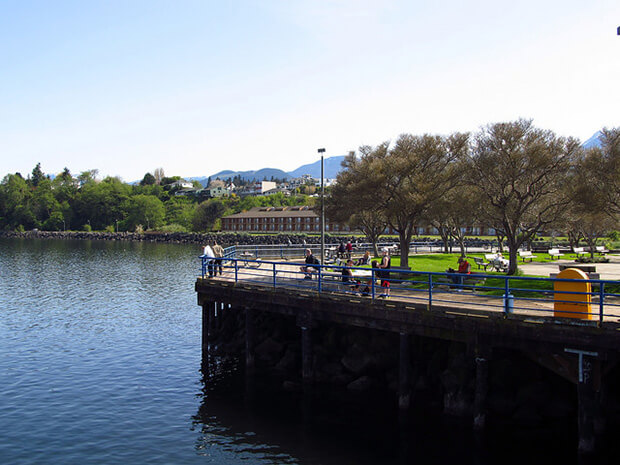 Just a short and sweet ferry ride across Puget Sound from Seattle and you're on the Olympic Peninsula and a totally different world. Port Angeles is one of those places where the landscape is in your face and the traditional methods of getting fresh food on your table (mussel harvesting, salmon fishing) are alive and well.
Why it's so cool?
Pound for pound, Port Angeles has the most diverse wilderness access of any town in the US and is one of the only places where you could easily surf and snowboard (and possibly even kayak) in the same day. Besides surf and paddle spots in the immediate vicinity — Elwha River mouth, campground, and hot springs(!) — it's only a short drive to La Push, home of the Quileute Nation and the vast Wilderness Coast trail.
11. Lawrence, Kansas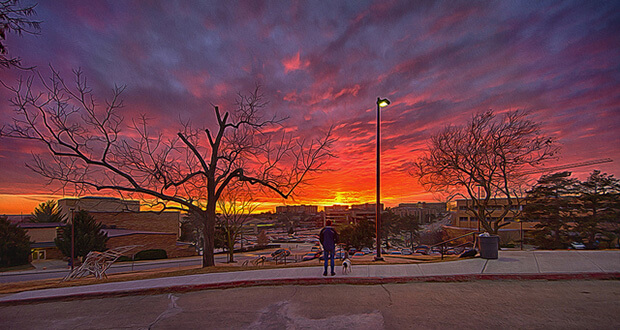 It's a college town, but a sweet one at that. Lawrence is not fussy or trendy — it just a great area for creative folks to show the world that Kansas can be seriously cool, especially its epic music scene; people travel there from all different states just for the tunes.
Why it's so cool?
Almost every bar and shop, like Replay Lounge or Love Garden Sounds, sells records or used CDs, and The Granada hosts legit musical acts; Taking Back Sunday, Dan Deacon, and Ingrid Michaelson have all played there.
12. Asbury Park, New Jersey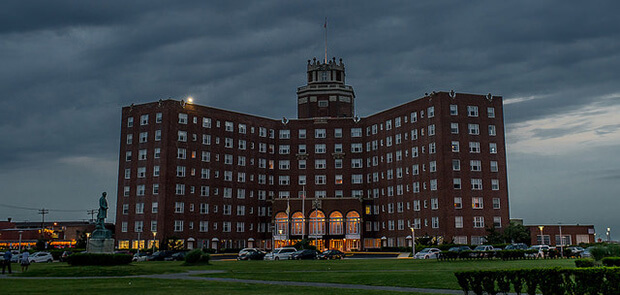 This small town of 16,000 on the Jersey Shore is quite possibly one of the best towns for music in America. Never mind that it sits on the Atlantic Coast and is full of cheap bars and delicious food: this is the home of Springsteen, and when a star that big gets his start in your town, musicians will flock to your intimate, legendary venues for decades after he leaves.
Why it's so cool?
AP's got some of the best music in the state, it's got a beach and boardwalk, it has cheap beer and delicious food, and it's super gay friendly.
13. Mount Desert Island, Maine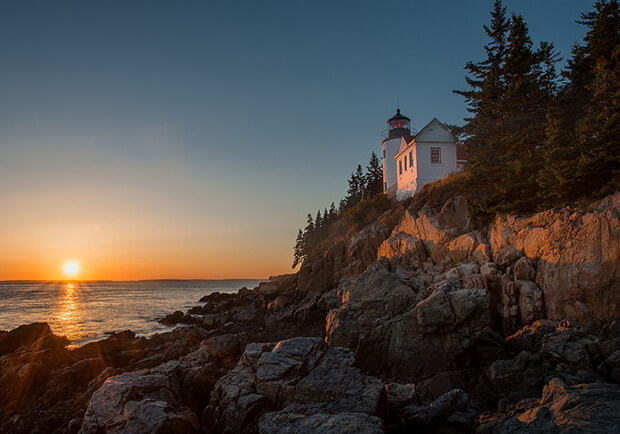 MDI is the island that Bar Harbor and Acadia National Park are located on. Working at least one season there is a rite of passage for Maine kids — and it's often described as this vortex, where you work one season and end up never leaving. People work at restaurants, they guide rock climbing/kayaking, they work on boats — it's basically an island filled with kids who never figured out how to grow up.
Why it's so cool?
Locals have the advantage of enjoying areas like Gorham Mountain, Thunderhole, Shore and Sand Beach, and the Precipice Trail during the spring and fall, when the island is nearly deserted.
14. Fennville, Michigan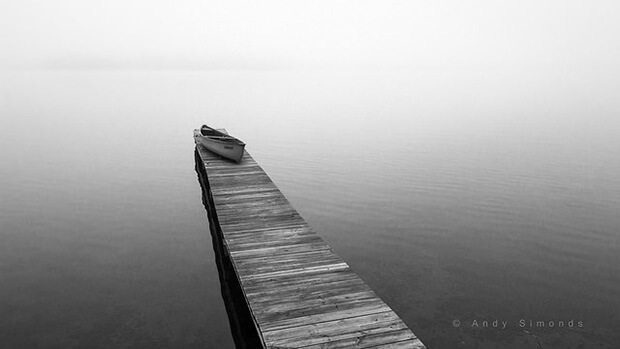 Fennville's got all of the laid-back vibe of its coastal neighbor, Saugatuck, without the hordes of 'I'm richer and artsier than you' tourists from Chicago that flood the area in summer. It's got vast stretches of sandy Lake Michigan beaches, vineyards, killer Mexican food, and artists who care much more about art than the art scene.
Why it's so cool?
It's a warm and welcoming community filled with migrant workers (hence the authentic foreign food available), artists, and families who want to try their hand at living more simply.
15. Chattanooga, Tennessee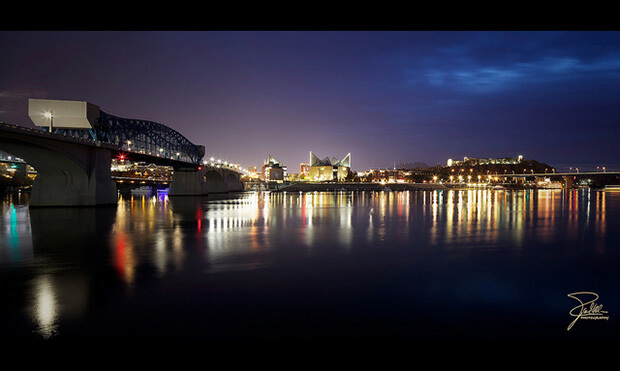 Chattanooga is a beautiful little city with its long, curving waterfront along the Tennessee River and steep surrounding ridgelines of the Cumberland Plateau. As with other cities in the South, cost of living is super cheap compared to other regions of the country (average home cost less than $150k and low property taxes), and the local economy has thrived over the past decade, with major companies such as Volkswagen and Amazon building facilities there.
Why it's so cool?
The Appalachian terrain surrounding Chattanooga (and areas such as Walden's Ridge and the Cumberland Plateau) is full of cliffs, creeks, waterfalls, and year-round access to some of the best climbing and whitewater paddling in the country.