1. Racetrack Playa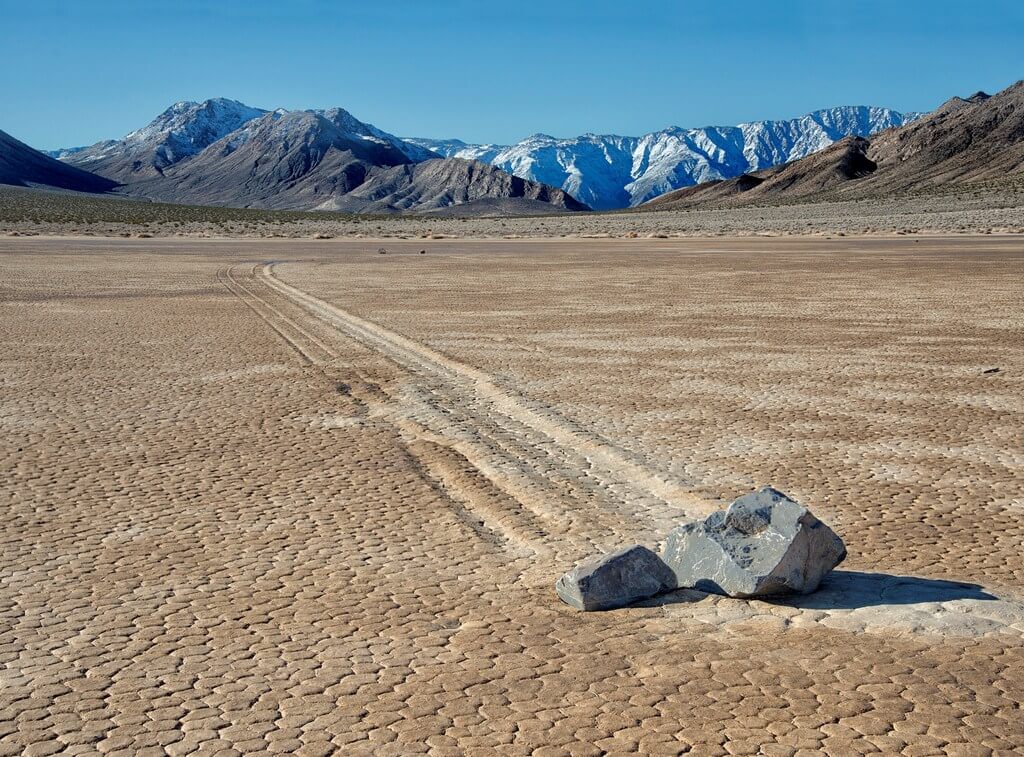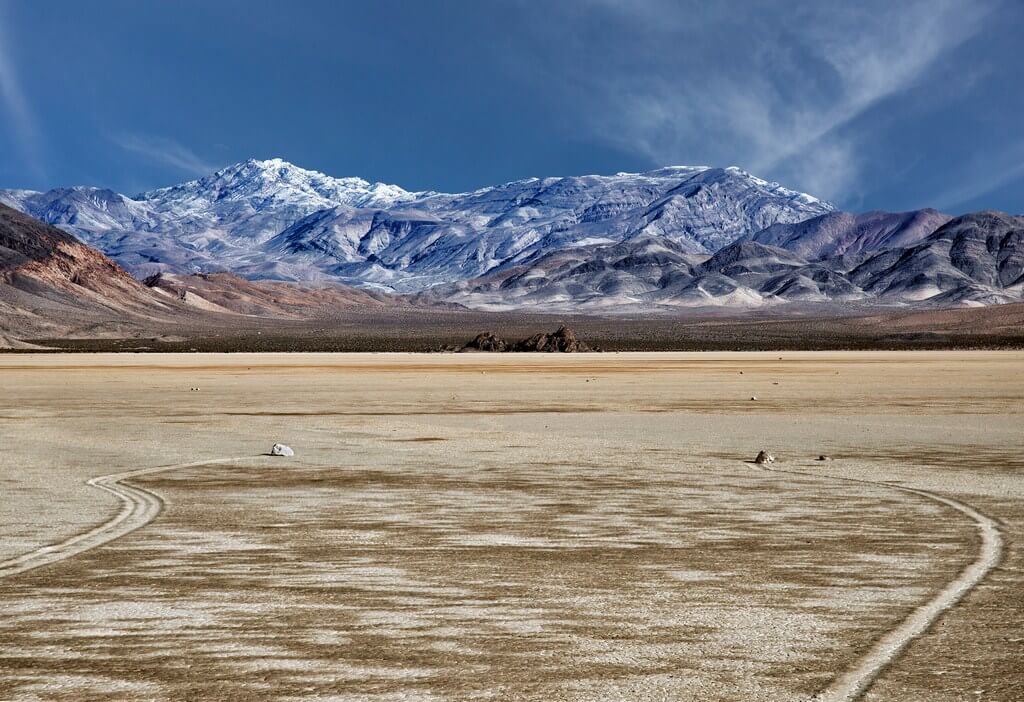 Racetrack Playa or also known as "The Racetrack" is a dry lake that can be seen in Death Valley National Park, California. This natural wonder is famous for its Sailing Stones; these are stones that move on their own along the floor of the valley. Scientists have been studying as to why and how these stones are able to move on their own. Some of the tracks that can be seen here are developed several years ago. Some of the stones move together and then go to different directions; some of the stones turn over.
2. Mount Grinnell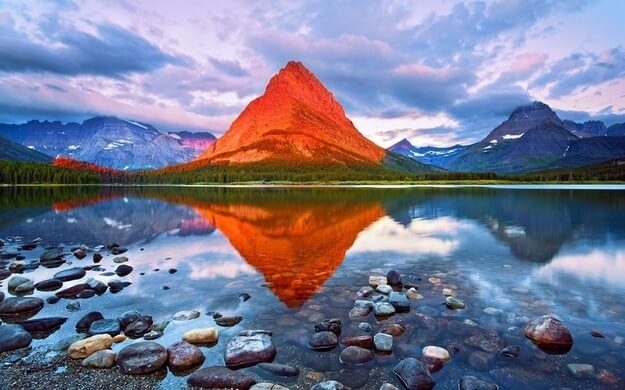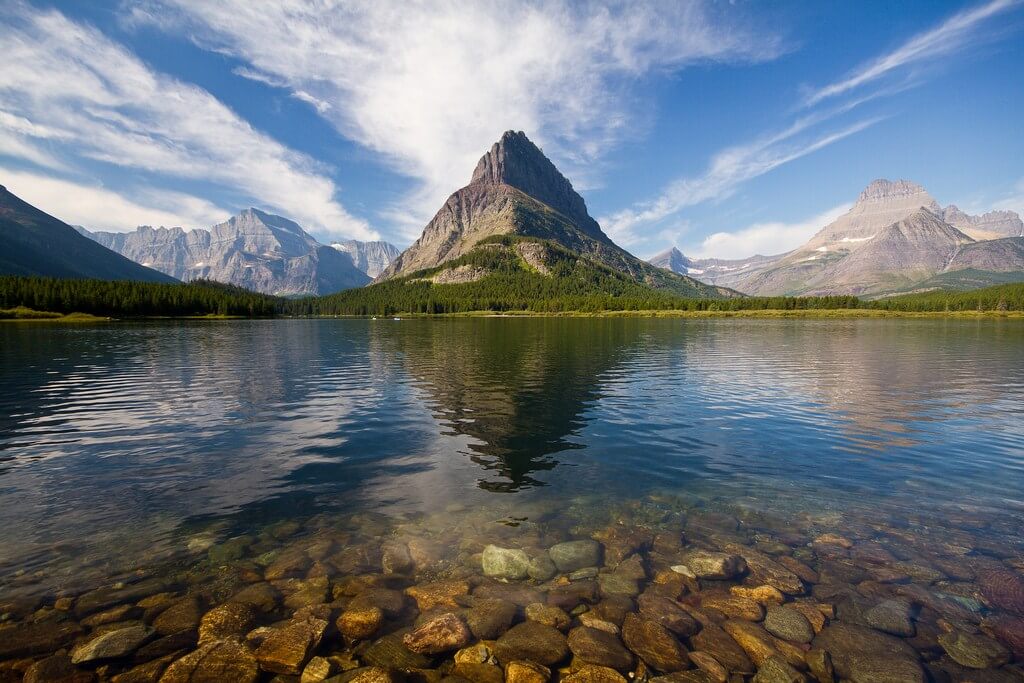 Located in Glacier National Park in Montana, Mount Grinnell is known as the burning mountain. If you're lucky enough, you could be able to witness the amazing beauty of the mountain. During the sunrise, you can see the glow of the sun illuminates the mountain and as a result, it will look as if the mountain is burning.
3. Fly Geyser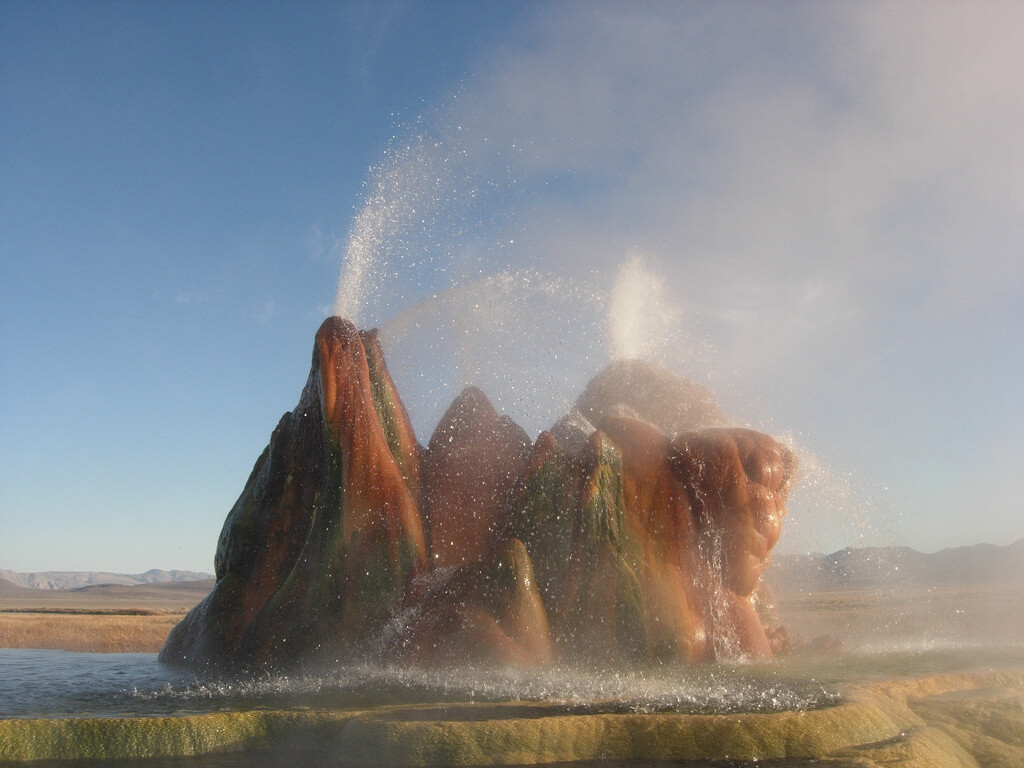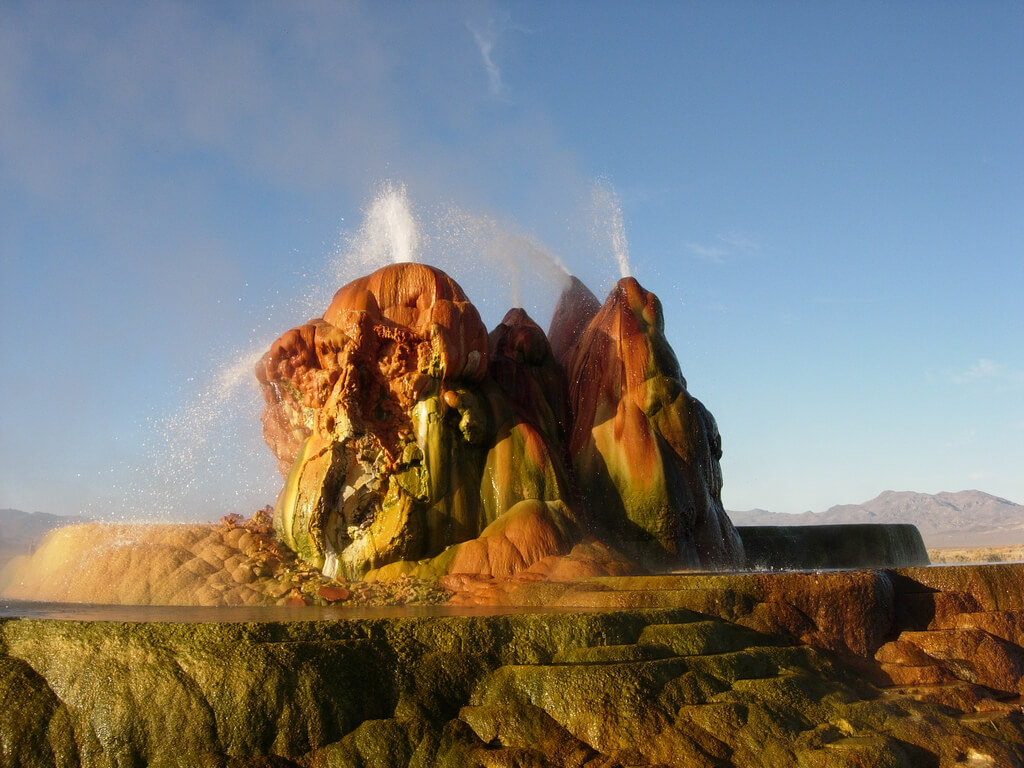 The Fly Geyser in Black Rock Desert, Nevada is not totally a natural phenomenon; it was accidentally created from a geothermal test well. The well was built in 1916 and for 50 years it worked just fine. Geothermally-heated water began to erupt from the Fly Geyser and because of this the minerals around its spout began dissolving.
4. Eternal Flame Falls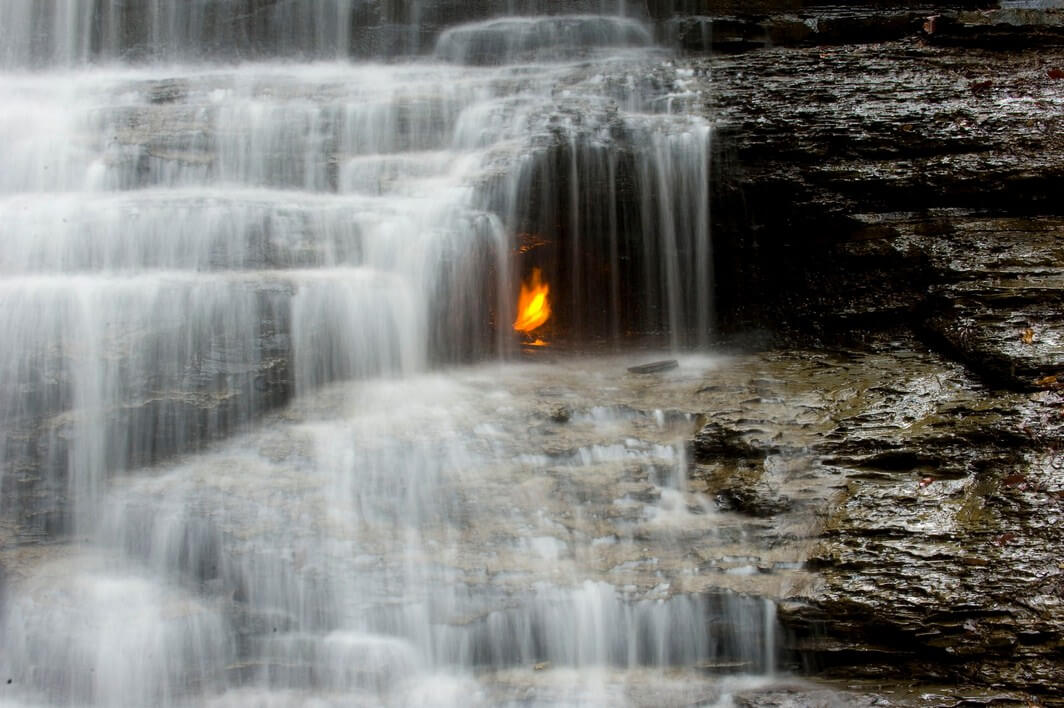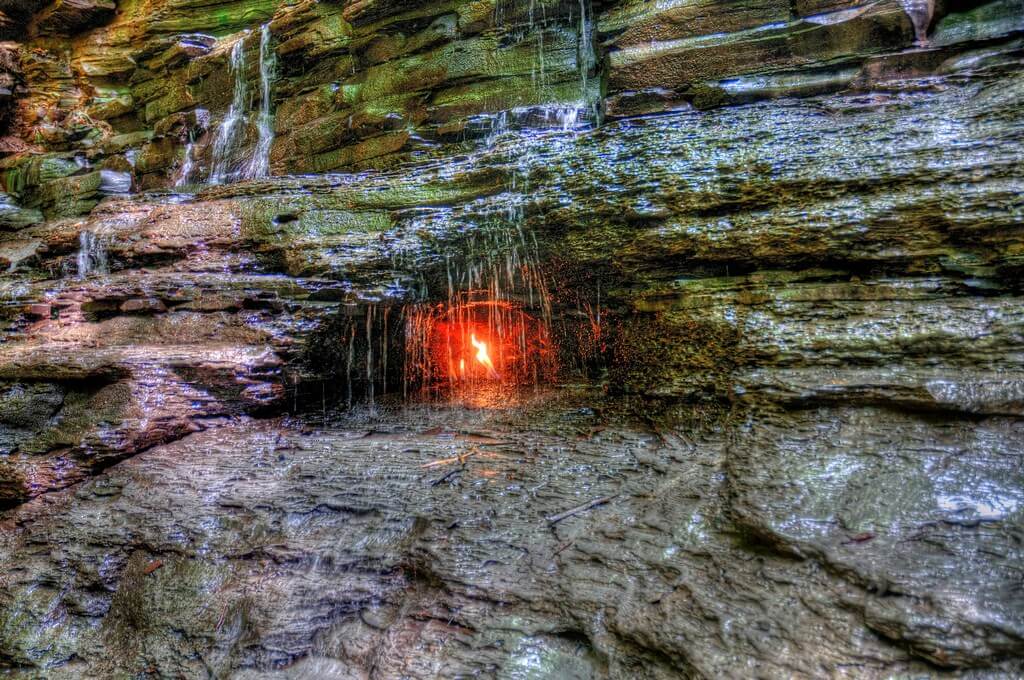 This is a small waterfall, about 30 feet high situated in Chestnut Ridge Park, New York. At the base of the waterfalls, there is a small grotto that emits natural gas. Inside the grotto, you'll see a flame burning, the flame is said to be burning all year round, however it can be extinguished and it needs to be lit again.
5. Thor's Well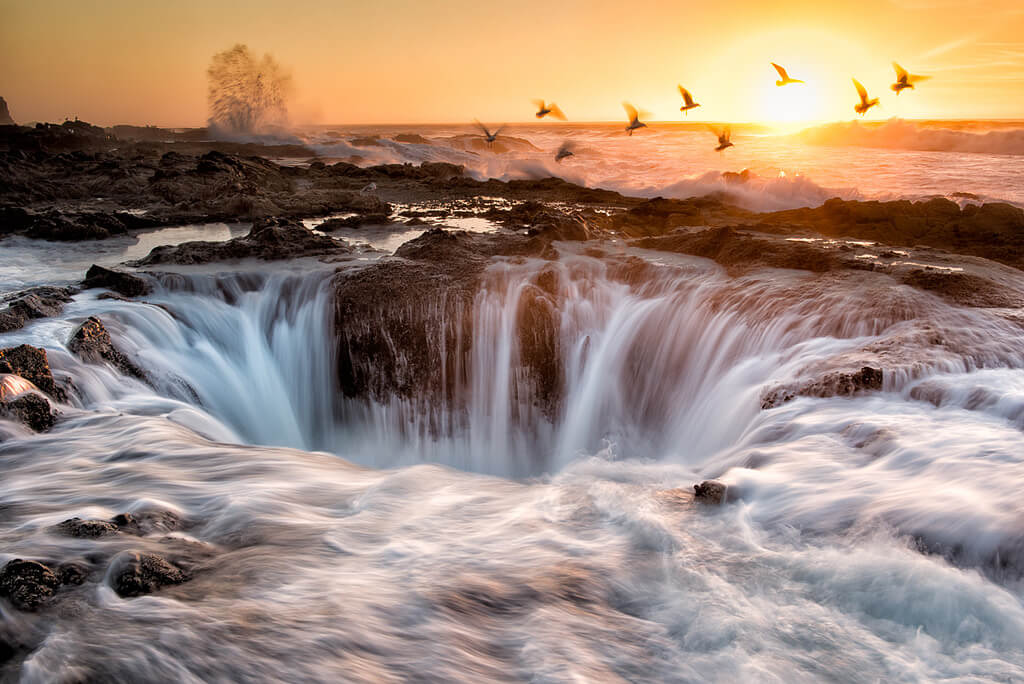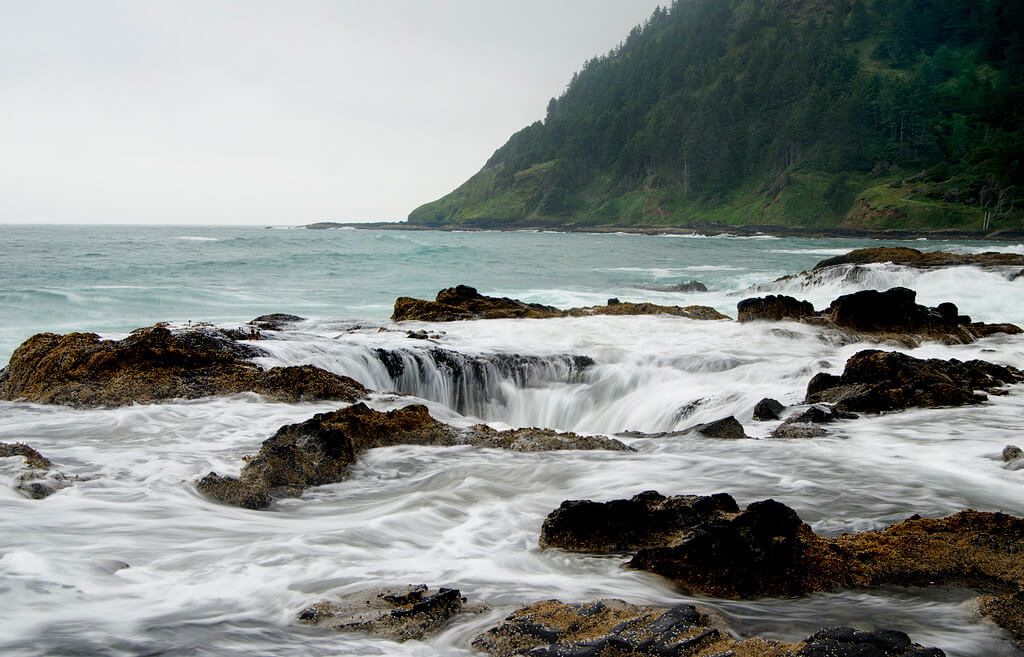 Thor's Well is situated in Cape Perpetua in Central Oregon. The power of the ocean tide and waves pump jets of water into the air, that is why you can see that there are jets of water that are coming out of Thor's Well.
This is a well-known tourist spot and a lot of tourists love to take picture of it, however tourists should always be very careful especially during winter and high tide.
6. Grand Prismatic Spring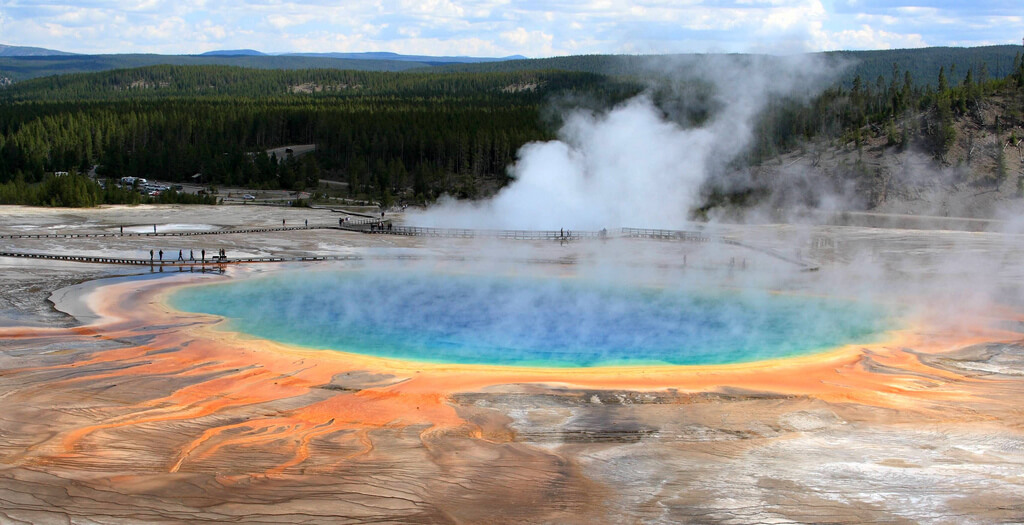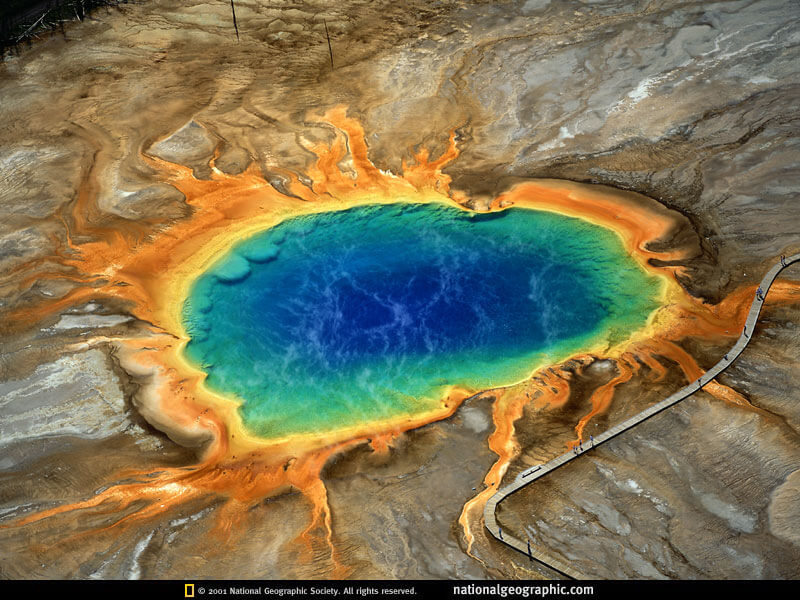 A colorful and beautiful natural wonder, the Grand Prismatic Spring is situated in Yellowstone National Park in the state of Wyoming. This hot spring is the largest in the US and the third largest around the world.
Bacteria and microbial mats grow around the edge of the spring; this is the reason why the spring has different colors. The vibrant blue water that can be seen in the middle of the pool is what makes the beauty of the spring stand out.