Here 9 of the world's most amazing unspoiled islands as compiled by author Adam Lapetina of Thrillist.
"Unspoiled." The word itself conjures up images of chaste fawns lapping up crystal-clear waters in a lush valley while a harpist plays minuets in the background or something. The places on this list aren't like that, though, because that place most likely doesn't exist. Also, we might've just described Bambi.
Instead, these are 14 tourist-friendly islands where civilization hasn't yet fully ruined everything. If you do end up going, try not to be the one who ruins everything.
1. Little Corn Island Nicaragua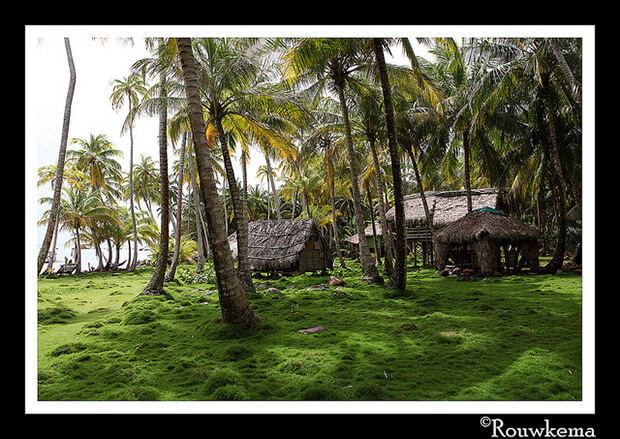 Population: ~1,000
Before you ask: Yes, there is a Big Corn Island. And while Big Corn Island isn't actually very big (with a population of around 6,000), Little Corn is certainly little. It's the rare Caribbean spot where civilization hasn't yet propped up all-inclusive resorts, the trees still grow wildly, and all the businesses are run by locals. No cars or motorbikes are allowed here, either, but that shouldn't be a problem since you're going to want to traverse the place on foot and feel the grass between your toes anyway. This should only take about an hour. I told you it was little.
2. Stewart Island New Zealand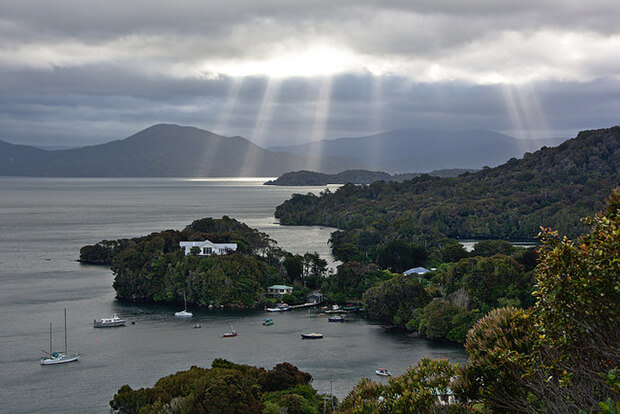 Population: 381
There aren't many places in the world where you can swim alongside penguins without being "permanently banned" from the zoo for "breaking into their enclosure." Stewart Island is one of those places — the third-largest island in New Zealand, it has one major settlement and is blanketed by rugged mountains, dense forests, and, yes, some penguins. Of course, they aren't the only birds on the island (kiwi, albatross, and shearwaters call it home too), making this a birder's paradise. Or, more accurately, just a paradise. That happens to have birds.
3. Lopez Island Washington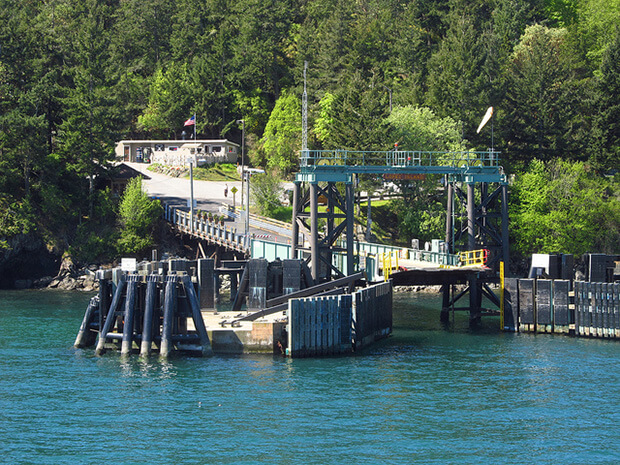 Population: ~2,200
The third-largest of the San Juan Islands of the coast of Washington, Lopez Island maintains a small population but still sets aside a lot of space for nature. It's kinda like the archipelago's Andrew Wilson — not as bombastic and well-known as its siblings, but with a rugged, quiet charm all its own. Its beaches are dotted with seals, and its rolling hills are ideal for someone looking for a pastoral bike ride. Oh, and there's a reason it's called "the Friendly Isle," and it's not because it's the perfect place to get a Fishamajig.
4. Lampedusa Italy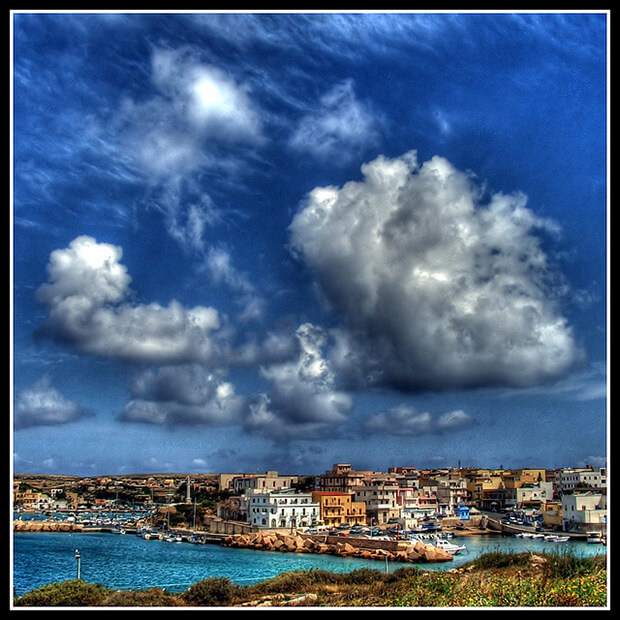 Population: 4,500
Lots of civilizations have inhabited Lampedusa in the past — Phoenicians, Romans, Greeks… the list goes on — but as the global Risk board's currently settled, the Italians have it, and it's the southernmost point in the entire country. This rocky, grotto-dotted and gorge-streaked blip in the deep-blue Mediterranean also boasts one of the world's best beaches, Rabbit Beach, which actually took top honors from TripAdvisor in 2013 and surprisingly still isn't that mobbed, mostly due to Lampedusa's remoteness.
5. Kangaroo Island Australia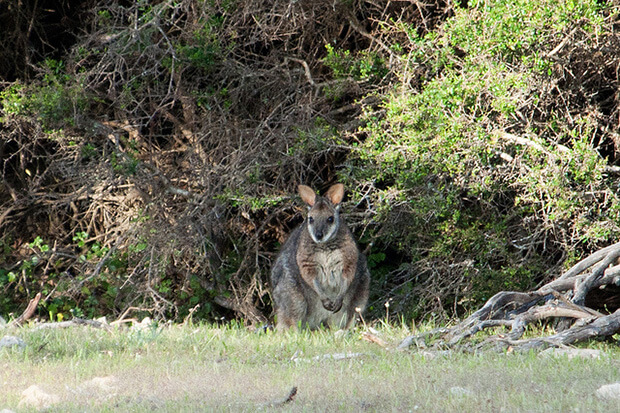 Population: ~4,400
Wine. Kangaroos. Lots of beaches. No, that's not how Jerry Bruckheimer originally pitched Kangaroo Jack. It's actually a fairly accurate description of Kangaroo Island, a pseudo-sanctuary for marsupials located southwest of Adelaide. There are lots of vineyards on the island, but it's really most famous for its abundance of kangaroos and its natural formations, such as the aptly named "Remarkable Rocks," which will almost certainly cause you to… remark.
6. Isle Royale Michigan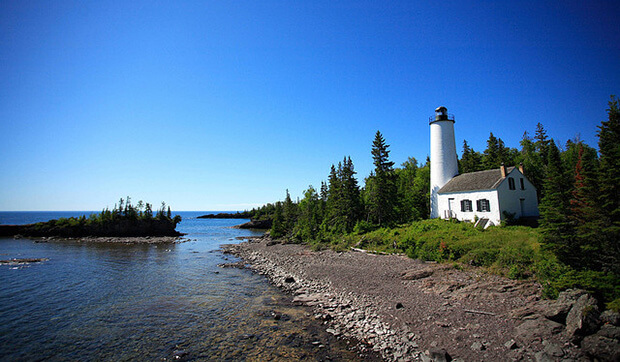 Population: 0
Isle Royale is the third-largest island (with an area of 206.73 square miles) in the contiguous United States, but you might not have heard of it. That's probably because the people who go there often — to escape their bosses and coworkers, wander through the peaceful forests, and not have to talk about Bachelor in Paradise for once — are trying to keep its existence a secret. A narrow strip of National Park land in the middle of Lake Superior, it's far enough away from everything that you have to take a ferry to get there, but once you do, it's all wildlife, foot trails, and canoeing. And nobody is allowed to live there. Not even Chris Harrison.
7. Ilha Grande Brazil

Population: 5,000
Ilha Grande, before it was a tourist destination, was a leper colony. Then it housed a prison for violent criminals and political dissidents. But all that stuff's gone now! The government demolished the prison in the '90s, and while the island was always a lush paradise, now the people who go there can actually enjoy it. It's become a go-to destination for backpackers and young people, and even though the island's main settlement has become a bit more bustling, most other parts are still serene. Make sure to hike out to Lopes Mendes Beach, widely considered to be one of the best in the world.
8. Gili Islands Indonesia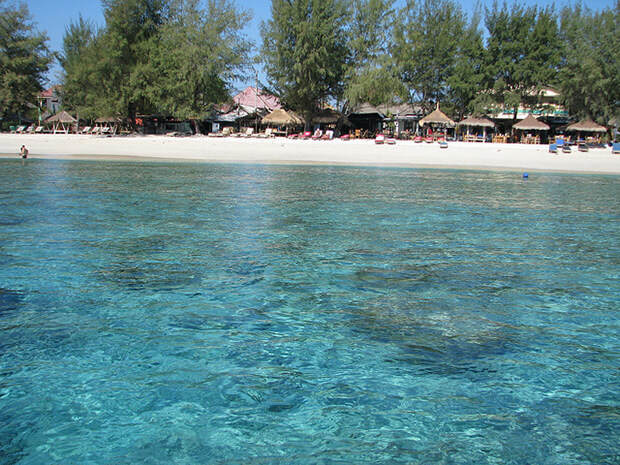 Population: 3,500
There are three Gili Islands off the coast of Lombok, and on each of them, cars and motorbikes are banned. That means a few things: 1) there's very little background noise here, 2) people from Los Angeles will be extremely confused, and 3) there's VERY LITTLE background noise here. The islands each have their own distinct character, but all of them — from Air to Trawangan to Meno — are laid-back, covered in thatched huts, and wonderful spots to go diving. In fact, sea turtles, reef sharks, and even shipwrecks are common sights in the waters around the islands.
9. Flores Island Azores, Portugal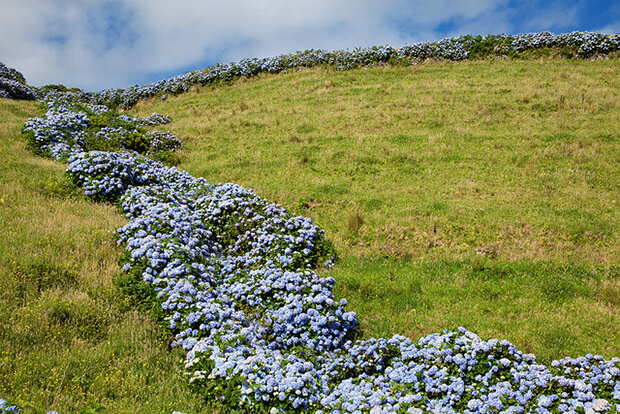 Population: 3,900
Any island that's named after its sheer abundance of flowers has gotta be a serene place to be, and Flores certainly lives up to that assumption. Flores' volcanic geography and relative isolation in the middle of the Atlantic make it a place of stark contrasts between the sea and sky, and the food that the locals pull out of the ocean (and raise on the land — volcanic soil means great stuff for cows!) is absolutely sublime. And — I reiterate — the flowers! So many flowers!