If you are after picture-perfect places, then Colorado is a beautiful state to go. The Centennial State is composed of diverse geography – rivers, sand dunes, lush forests, sandstones and rock formations, and lakes. So you'd definitely know it would not run out of picturesque views. Here are our 8 favorite breath-taking places in Colorado (in no particular order):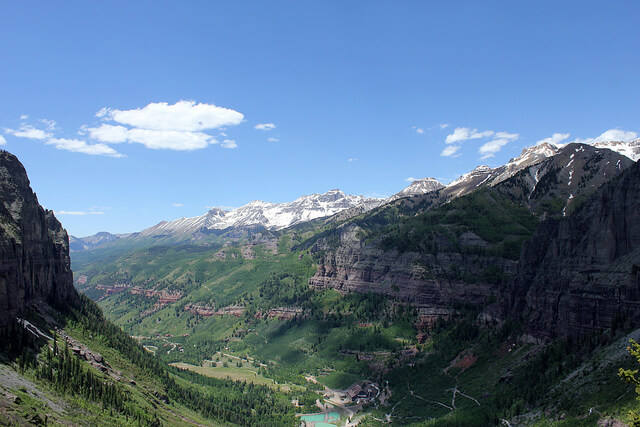 Image Credit: Flickr Scott Ellis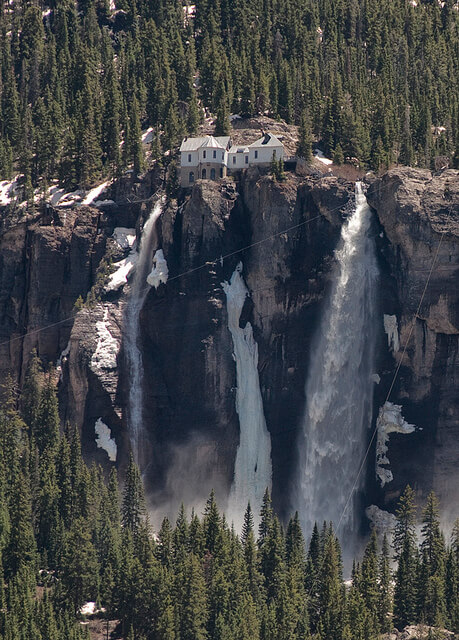 Image Credit: Flickr John Fowler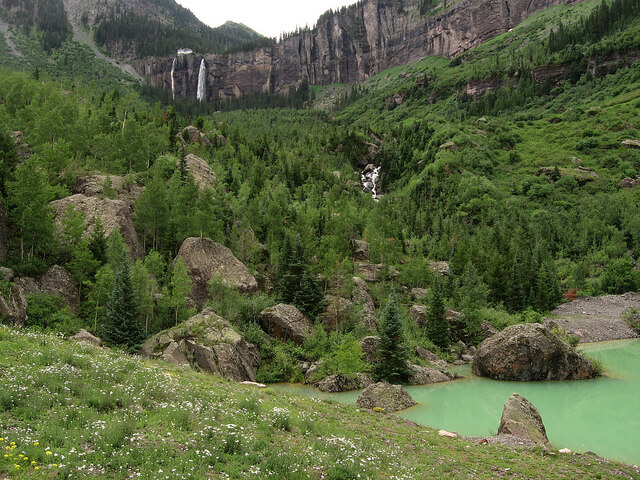 Image Credit: Flickr Ken Lund
1. Bridal Veil Falls (Telluride)
Whether you walk or you drive, you'd definitely enjoy it, because of the stunning view that would capture your eyes, as you climb. Better do it when the fall colors are at their best: which is usually late September or early October.
Besides the magnificent view of the falls itself, one can also enjoy 4×4 driving near it – since Black Bear Pass Road is there…. a one-way downhill road that is known as one of the most treacherous 4×4 roads in the world.
Image Credit: Flickr Jason Parker-Burlingham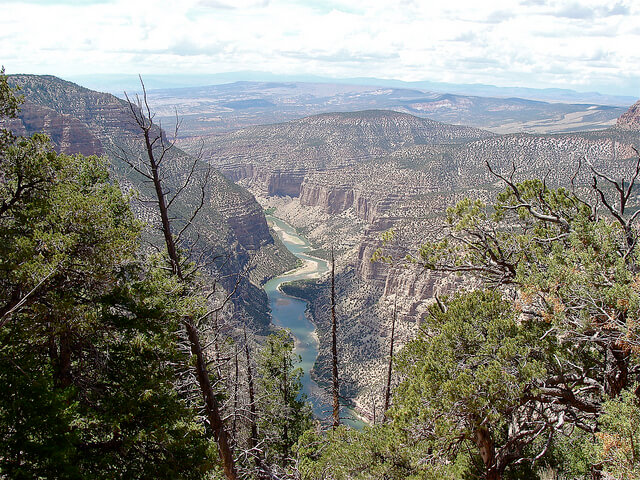 Image Credit: Flickr jimmy thomas
2. Dinosaur National Monument
Are you still not over Jurassic World? Well, go here for some dinosaur lovin'.
Surely, your kids would enjoy the place because they will be learning more about those big creatures. Besides, the dinosaur fossils are really gigantic, which would fascinate you, as well. Not only is the trip to this place worthwhile, but the scenic drive adds to the beauty of the place. There are a couple of trails you can hike, and the overlooking areas are colorful!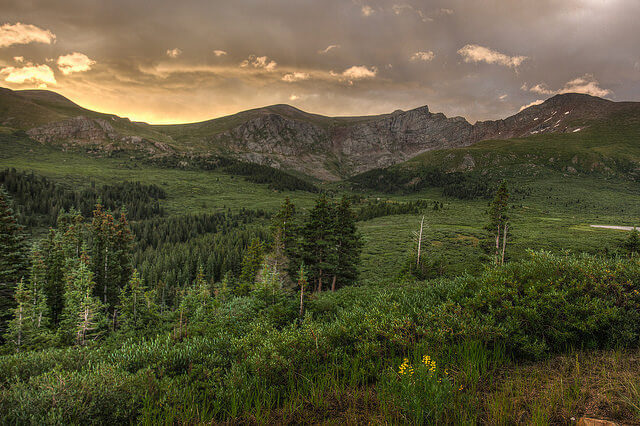 Image Credit: Flickr Greg Willis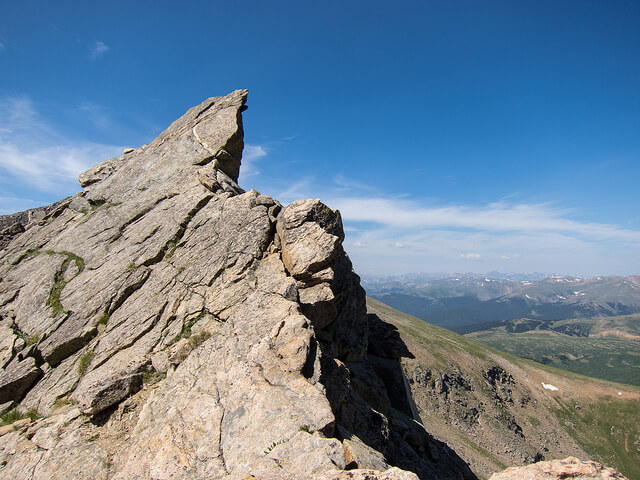 Image Credit: Flickr John Mayer
3. The Sawtooth
Well, we are talking about breath-taking places, aren't we? So here is one which could literally take your breath away.
The Sawtooth, which connects Mt. Evans and Mt. Bierstadt, is a long and challenging climb. Usually, people climb the Sawtooth from south to north, beginning at Mount Bierstadt. From afar, the ledges might intimidate you. But once near, you'd notice they are wider than what they look from afar.
Rocks on rocks on rocks. But leaning on the sharp cliffs would really make you catch your breath.
Image Credit: Flickr John Fowler
Image Credit: Flickr MarLeah Cole
4. Garden of the Gods
The pictures you see of the rock formations cannot do justice of the actual place. If you are a hiker, you'd definitely enjoy it, since there are a lot of trails you can traverse there….. which are all free! Some people are saying it's crowded due to many tourists flocking the area, but your trip to Colorado would not be complete if you do not go to this astounding place.
Image Credit: Flickr Don Graham
Image Credit: Flickr Dekan Naked
5. Glenwood Hot Springs
Yes, it's the world's largest hot spring.
Considering it's large, that would be synonymous to many people bathing at the same time, right? Which would make you think, "Nope." But do not worry of water there being stagnant. Water is recycled every three hours, and they combine chlorine and fresh water, with the sulfur-rich hot spring.
Image Credit: Flickr Ed Ogle
Image Credit: Flickr Sandy Horvath-Dori
6. Crystal Lake
This 8.6-mile out and back trail is rated as a difficult hike. But what makes it breathtaking is the beautiful wildflowers that adorn the area. It surely is a pleasure to hike, when you have that outstanding view. Besides, you can also go fishing there, or even drive your 4WD. Though, this place is just accessible from June to October.

Image Credit: Flickr Steven Bratman
Image Credit: Flickr Shelly Flanagan
7. Horsetooth Reservoir
This is heaven on Earth for people of Colorado. Whether you want to boat, to fish, to camp out, climb, or even just to enjoy the view of the area, Horsetooth has it all. The hiking paths are beautiful and mountain biking could not get any better. You can enjoy some outdoor picnic with your loved ones, while being awed at the amazing view of the area.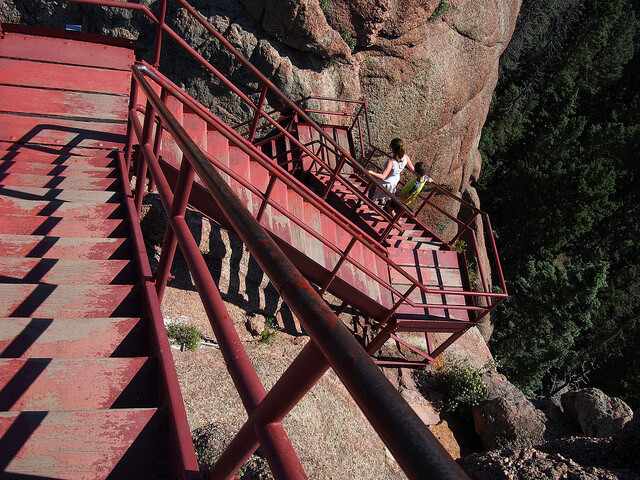 Image Credit: Flickr Ethan Beute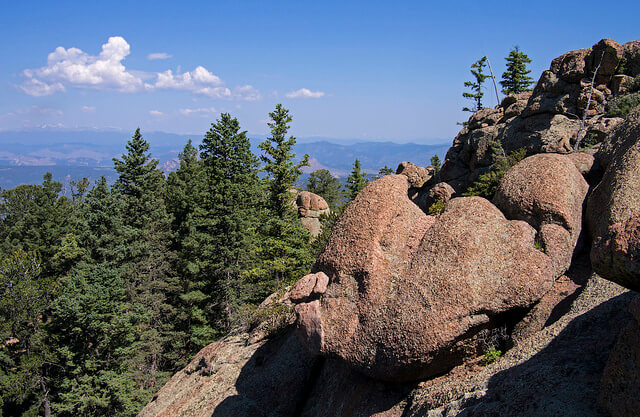 Image Credit: Flickr Ethan Beute
8. Devil's Head Fire Lookout
This is what Colorado is all about.
The panoramic view in the fire lookout view is worth the hike. The 1.5-mile trail might be short, but the elevation is what makes the hike challenging. You need to go early in the day, to avoid the crowd. If you are afraid of heights, the steps towards the lookout might be a bit scary. But do not fret, since what awaits you is really picturesque.
Source: Buzzfeed