You don't need to wait for summer to enjoy the waters! Indoor pool promises an endless summer even if it snows outside. That's why kids and adults love indoor parks because it keeps them entertained all year long! And since there are plenty of them to choose from in America, I'm sure one of them is just a few hours drive away from your place – perfect for a weekend escape.
Here are 8 of America's best indoor waterpark, in no particular order.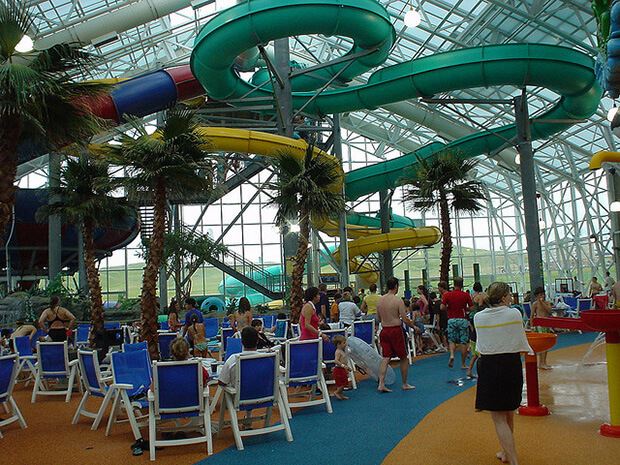 The WaTiki boasts tropical theme and features a bowl ride, a lazy river, some decent body and tube slides, and a whirlpool spa. Like most water parks, it also offers an interactive play center with small slides and a tipping bucket.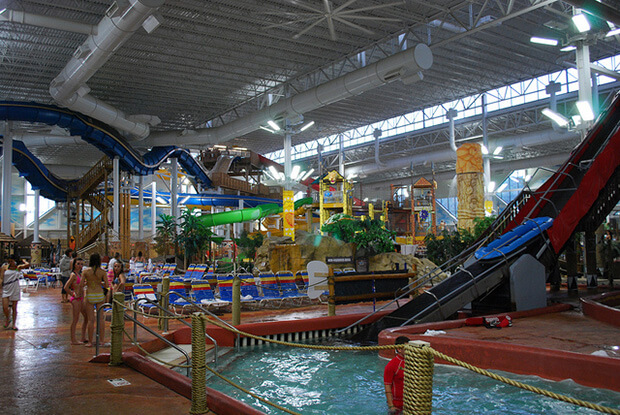 The resort's African motifs extend to the water park, where rides include the Crocodile Cove (a 3,000-square-foot activity pool), Cheetah Mat Racers (a four-lane competitive slalom racing slide), Rippling Rhino (a 400-foot-long enclosed family-raft slide), Tanzanian Twister (combination flume and funnel), and the lazy Zambezi River. At 173,000 square feet, Kalahari is America's largest indoor water park—no wonder it can hold so much of "Africa."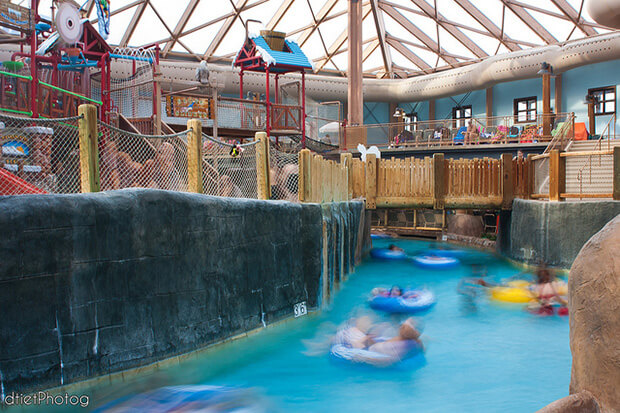 Visitors don't need any "pyramid power" from the wood-and-glass triangular-sided roof covering the park to get energized—they get enough charge from surfing the Pipeline FlowRider and tubing the 440-foot-long Peak Splash slide with 2,000 gallons of water whooshing by every minute. Under the pyramid's apex, the Massanutten Meltdown has waterfalls, slides, stairs, water cannons, giant snowflakes, and a tipping bucket that's taller than a bear.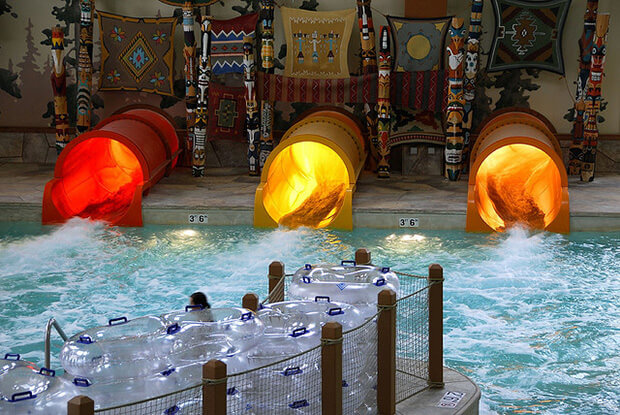 Take three friends, sit in an oversize yellow raft, drop down a tube into a six-story-tall funnel, spin up and around, splash-land in a pool of water, and repeat. That's the fun of rides on the Howlin' Tornado. The thrills continue at the Mountain Edge Raceway, where you zoom headfirst down a four-story slide with bumps and sharp turns while racing your friends. Little kids have plenty of slides and pools for their splashing fun, too.

Alaska's only indoor water park is open year-round — even when it's 30 degrees below zero outside. H2Oasis features Master Blaster uphill water coaster, Wave pool, Lazy river and a Children's lagoon.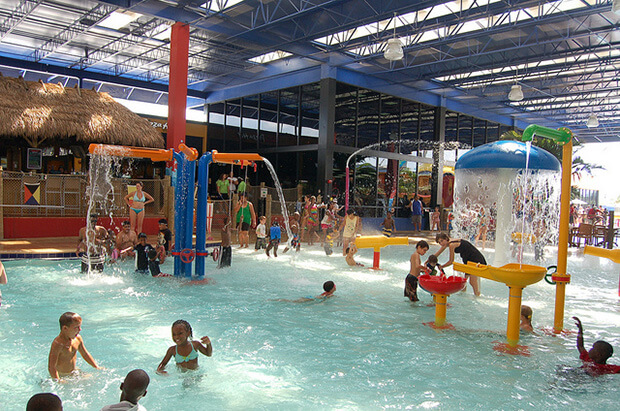 The CoCo Key Water Resort in Waterbury, Connecticut is a medium-sized indoor water park. It may be located in the heart of New England, but the theme at the park is Key West. The water park features the a body slide, the Barracuda Blast and Gator Gush tube slides, and a lazy river. One of the more intriguing features is an indoor/outdoor whirlpool spa, which can be quite bracing on a chilly winter day.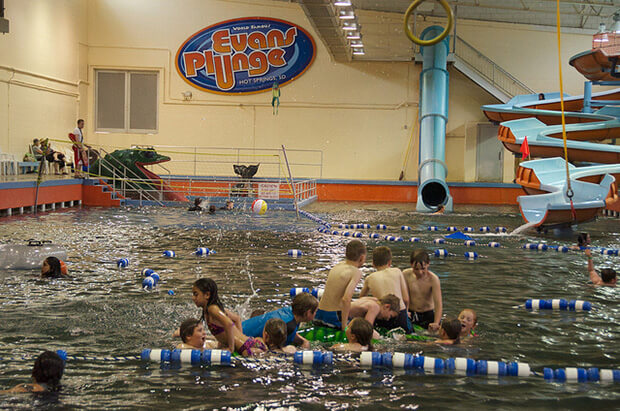 Indoor and outdoor park. Features geothermal pools. Attractions include speed slide, body slide, kiddie slide, hot tubs, and kiddie pool.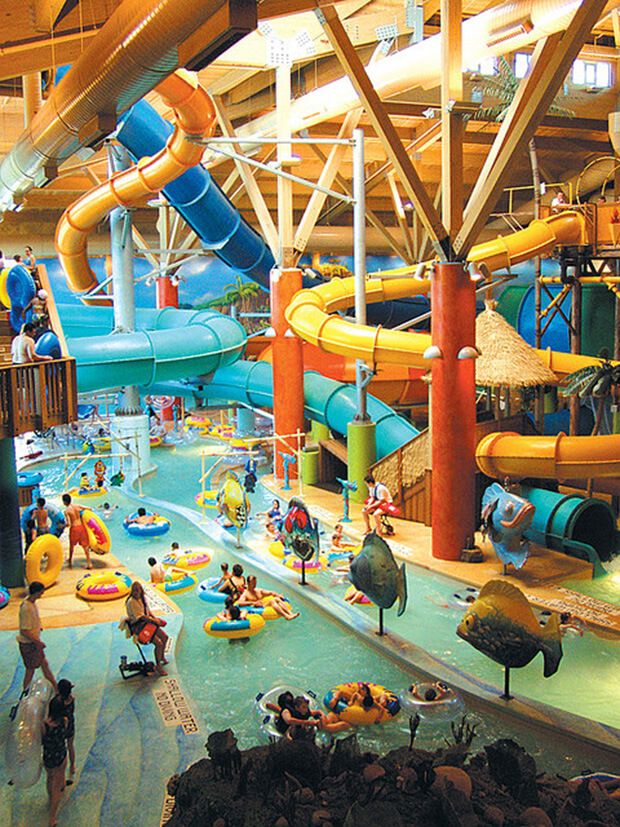 Large murals display lush, tranquil Polynesian scenes, but don't be fooled: the rides and slides will get your adrenaline pumping. You can reach 40 mph while sliding down the Hurricane Hole, and other ride names also go for the extreme (Cyclone, Black Hole, Shark Attack, Python Plunge, Aqua Tumbler, Big Kahuna, Maui Wowie). When speed demons want a change, the Frog Pond whirlpool features tall amphibians, giant mushrooms, lily pads, and splashing "LeapFrog" fountains created by local artists.