Shark cage diving! It's one of those adventure activities that elicits strong reactions from people. Mention shark cage diving and the response is one of awe and excitement, utter fear, or mild to strong disapproval – as can be expected from an extreme activity involving close encounters with this fearless and feared predator.
Interestingly, the shark cage itself was invented by shark attack survivor Rodney Winston Fox, who was attacked during a spearfishing contest off Australia and needed a whopping 450 stitches. Not only that, but he still has part of a shark tooth embedded in his wrist! Rodney built the cage to learn more about his jagged-tooth assailants and he is now regarded as one of the world's foremost authorities on Great Whites. In fact, he's still running expeditions to this day!
We have below our top 8 choices as the best places to go shark cage diving.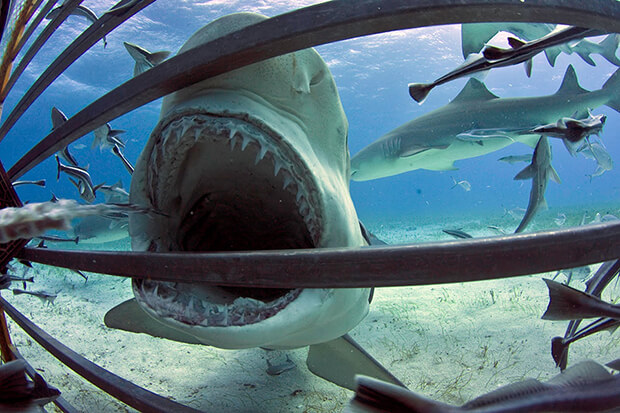 1. Tiger Beach, Bahamas
If you've already earned your cage diving stripes and you're looking for a new terrifying twist, try Tiger Shark cage free diving in the Bahamas. Yes, that's right – cage FREE! In this deep sea scenario, you'll dispense with the cage altogether! Eek! Although Tiger Sharks can be curious in the water and must be approached with a great deal of respect, cage free diving with these creatures is apparently perfectly possible. If you've got the daring, we've got the details.
When to Go: Trips are set to run in April, May and June.
Price Tag: The trips last for 7 days and cost USD $3,300 (£2,015) per person including all onboard living expenses.
Operator: Shark Diver. The vessels in the Shark Diver fleet feature a range of accommodations from private air-conditioned staterooms, to every other diving amenity you and or your groups will need. All vessels have dedicated air system for shark cage operations, service the largest shark cages available and have full time experienced great white crews. These guys know sharks.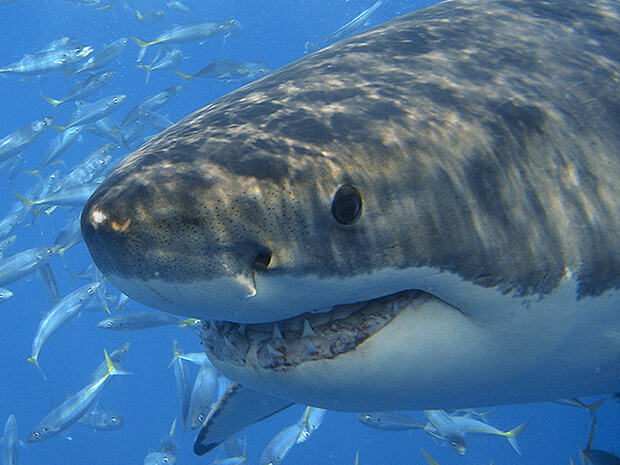 2. Stewart Island, New Zealand
Stewart Island may be New Zealand's third largest island, but with 85% designated as national park and only 400 residents, it's a true wilderness of isolated beauty. Romantically named as Rakiura, or Glowing Skies, in Maori, it's a haven for nature lovers and hikers alike. And then, of course, there's cage diving with Great White Sharks.
When to Go: The season for cage dives off the coast of Stewart Island runs from mid-January through to June.
Price Tag: A one-day surface cage dive costs $630 NZ per person (£315) and includes lunch.
Operator: Shark Dive New Zealand – these guys are the only cage diving operator on Stewart Island and they have a very reassuring 100% safety record!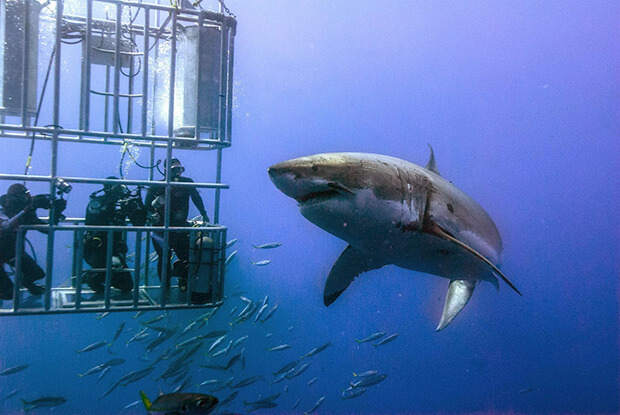 3. Isla Guadalupe, Mexico
Over the past 12 years, the Isla Guadalupe has gradually become a favorite amongst Great White diving enthusiasts. It's now acknowledged as one of the top spots in the world to climb into a cage and duck into the blue. With up to 100 feet of visibility and wonderfully warm waters, it's a cage diving paradise for novices and experts alike. The classic expedition lasts for 6 fin-tastic days, so it's geared towards those with a real passion for Great Whites.
When to Go: Trips run from August to mid-November.
Price Tag: The 6-day return trip costs $3,100 (£1,900) in 2014 in Shark Diver.
Operator: Shark Diver. The vessels in the Shark Diver fleet feature a range of accommodations from private air-conditioned staterooms, to every other diving amenity you and or your groups will need. All vessels have dedicated air system for shark cage operations, service the largest shark cages available and have full time experienced great white crews. These guys know sharks.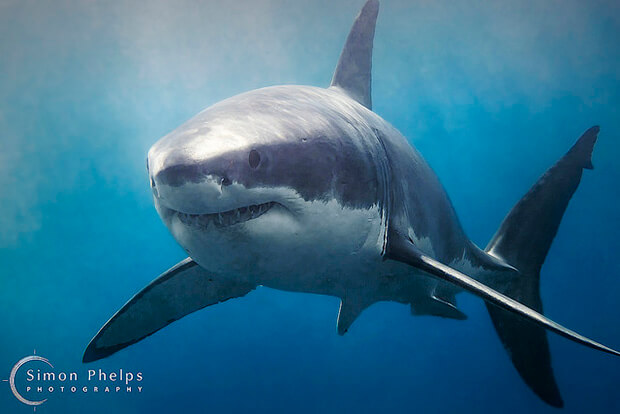 4. Neptune Islands, South Australia
The 4 Neptune Islands in South Australia are home to huge colonies of New Zealand Fur Seals and Australian Sea Lions, which attract Great Whites to the waters all year round. It's a stunning backdrop for a cage dive, with clear waters giving visibility of over 25m. Depending on the level of your own personal shark-mania, there are two different companies to choose from.
When to Go: The main season runs from May to October, when the seal pups that were born in the summer start to venture out from the safety of the shore, thus providing food for the sharks. The highest shark numbers of all are generally seen in July and August. However September and October often matches July and August and can have clearer water.
Price Tag: Two-night surface cage dives begin at AUD $1,395 per person (£730) and 3 day Ocean Floor dives begin at AUD $1,995 (£1,100) per person. This includes all onboard expenses and National Park fees.
Operator: Shark Cage Diving
One-day cage diving
If you're not in the market for a fully immersive three-day dive or your budget doesn't stretch so far, Sharkcagediving.com.au runs one-day cage diving tips to the Neptune Islands. In 2012, sharks were sighted on 90% of their dives and in 2008, one lucky punter saw 16 Great Whites in one day!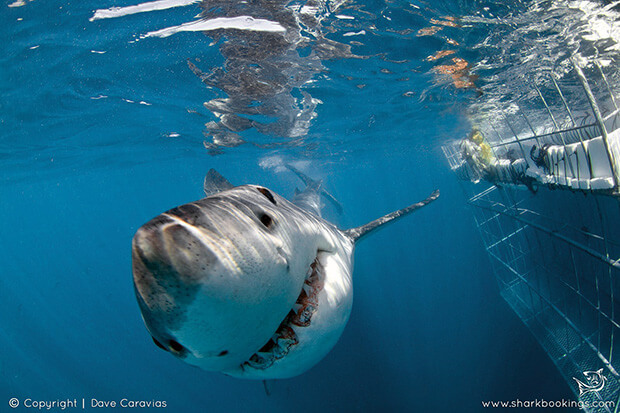 5. False Bay/Seal Island, South Africa
The bottle-green waters of South Africa might not deliver the clearest visibility of the four shark-diving destinations, but entering the cage and watching from the boat in False Bay is your best opportunity for seeing the animals pull an incredible "Air Jaws" maneuver — breaching fully out of the water in pursuit of a fur seal or the towed decoy. Seal Island, a short 25-minute boat ride from the mainland and less than an hour from Cape Town, teams with the great white's favorite snack: The roughly 64,000 Cape fur seals here — in addition to the healthy cormorant and penguin colonies — can be equated to a dinner bell that never stops chiming. Divers spend time in the cage as well as observing breaching events topside from the boat, as the crew drags a decoy seal behind the wake in hopes of encouraging the sharks to pull power lunges out of the water.
When to Go: You can dive with the sharks at Seal Island from April to mid-September — outside those months they move inshore to feed on game fish and smaller sharks. Visiting between June and mid-August brings the best chance to see predation.
Operators: Apex Shark Expeditions runs small trips with no more than 12 guests and a maximum of two people at a time in the cage (breathing through snorkels).
Price Tag: Half-day trips to Seal Island with Apex Shark Expeditions start at $227 per person, and include all gear and lunch. Alternatively, consider booking the eight-night Great White Shark Trail package that includes cage diving and breaching/predation in False Bay, Gansbaai and Mossel Bay for $3,000 per person, which includes accommodations, diving gear, transfers and some meals.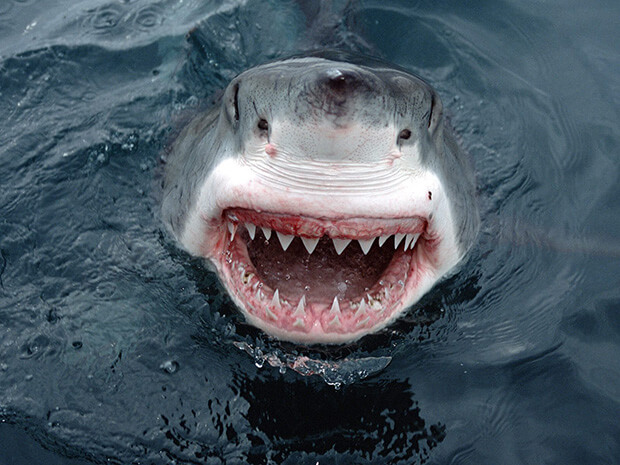 6. Farallon Islands, California
There's something surreal about cruising under San Francisco's iconic Golden Gate Bridge, seeing one of America's great city skylines slink into its blanket of marine fog, and then heading 28 miles off the California coast in search of great whites. The Gulf of the Farallones National Marine Sanctuary is home to the largest seabird-breeding colony in the continental United States as well as a healthy population of elephant seals. It's the latter animal, of course, that's the lure for great whites. Some of the world's largest great whites arrive at Southeast Farallon Island during the fall months to feast on the seals, which congregate to breed and calve their young. If you're lucky enough to see a shark breach to attack a 200- to 300-pound elephant seal, it's a memory that lingers a long, long time. Boats tow seal decoys on the surface of the water to attract the sharks — then it's into the cage for a chance to see those jet-black eyes at a far closer range than most humans ever wittingly dare.
When to Go: Trips run from September through late November, when the elephant seals are in their greatest numbers.
Operators: Great White Adventures operates from the M/V Superfish, which accommodates up to 17 guests, with four people in the cage at a time.
Price Tag: It's $775 per person for a day of cage diving (12-hour trip), including weights and belts, breakfast, lunch and beverages (including beer and wine). If you want only to observe the sharks from the deck, it's $375 per person.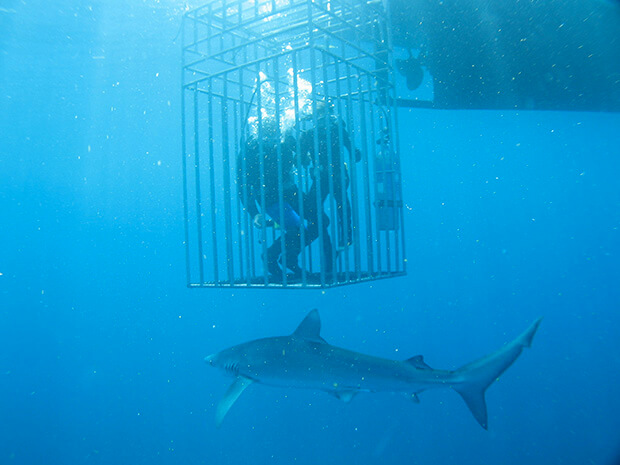 7. Montauk New York
Montauk Shark Cage Diving: Venture inside a real shark cage right here in Montauk, Long Island, New York and dive with Blue Sharks. We feel Sea Turtle Dive Charters is the boat of choice. Come and experience the excitement and the thrill of shark cage diving in Montauk, NY.
When to Go: The best season is June to September.
Operators: Sea Turtle Dive Charters. Sea Turtle Dive boat has adequate room for 6 divers and has an open stern design. Divers will typically get two 30 to 45 minute shifts in the cage when sharks are present. When shifts are over, the cage is pulled back to the boat to rotate-in fresh new divers.
Price Tag: $200 (certified divers), $250 (non-certified divers)
Topside Observer: $250 US/pp – Topside Observers may accompany one or more of the cage divers or just come along for the ride to enjoy all the sights and sounds above the surface.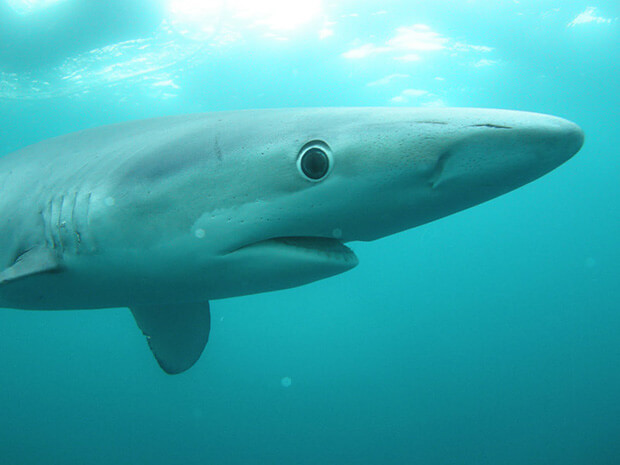 8. Point Judith, Rhode Island
Rhode Island shark cage diving charters draw divers from across the globe to dive southern New England in pursuit of Rhode Island's most common sharks, the blue and mako shark. Venture inside our cage or lie on the playpen and feel your heart race as you come face to face with one of nature's most feared but magnificent creations.
When to Go: The best season is June to September.
Operators: Snappa Charters. The all new RI charter boat "Snappa" is a 46ft. fiberglass custom sport fishing boat with a hull built by the Wesmac Custom Boat Company in Surry, Maine. She is United States Coast Guard inspected and licensed to carry over 6 passengers with a capacity of 21 passengers.
Tag Price: $225-$250 (individual divers, 10-hour or 12-hour) and Non Diving Observers – 150$-190$ – 10 hours or 12 hours.