Here it is………20 hidden Snow resorts of North America- VOTED BY YOU
How many have you ridden? Where is your hidden Gem?
1. Powder King Mackenzie, BC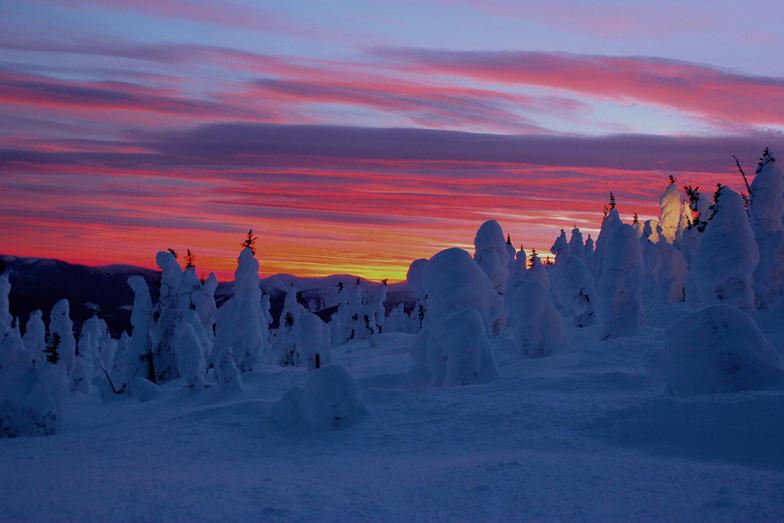 Source: www.snow-forecast.com
The Name says it all. Nestled in the pristine wilderness of the Canadian Rockies, Powder King offers the best of the great outdoors.
2. Mt Bohemia, Michigan
Source: www.mtbohemia.com
This Mountain is no grooming allowed, along with a 900ft vertical drop, it is a back country hidden treasure.
3. Homewood Mountain Resort, Tahoe, Nevada

Source: Flickr Demetri Mouratis
On the border of California and Nevada, Lake Tahoe ski area is home to 7 ski resorts and Homewood is its hidden gem!
On the Western side of the lake, with magnificent views and great prices don't forget to check out Homewood!
4. Brian Head ski resort, Utah
Source: www.onthesnow.com
Voted by you, Brian head is an easy 3 hour drive from Las Vegas, located in the Dixie national forest. It has the highest base in Utah, at 9600 feet!
5. Grand Targhee Resort, Wyoming
Source: Flickr Stephen Williams
Grand Targhee ski resort is a powder paradise, with over 13 metres of snowfall annually. Targhee is on the opposite side of the Tetons, the western side, which traps the snow from the massive storms that travel eastward from the Pacific. Happy Powder day!
6. Mt Baldy, Oliver, BC
Source: www.mtbaldyreservations.com
Mt Baldy is a true locals only hidden Gem.
It only opens Friday thru Monday, fresh tracks all weekend! See you next powder day.
7. Discovery ski area, Philipsburg, Montana
Source: https://www.pinterest.com
This is a Mountain that is worth waiting for the forecast. When it pukes, it pukes, putting in ranks of the best skiing and riding in Montana.
8. Red Mountain, Rossland, BC

Source: http://www.redresort.com/about/rossland/
Nestled in the tops of the mountains, this is a true original snow town.
9. Silverton Mountain, Colorado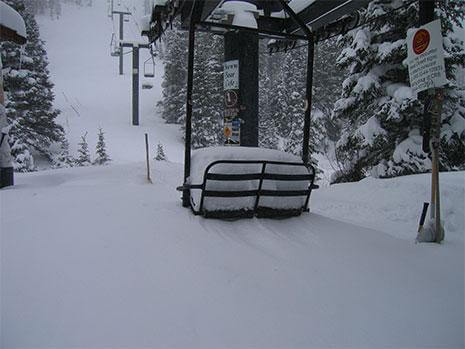 Source: www.worldsnowboardguide.com
With no crowds, a relaxed vibe, limited infrastructure, and plenty of awesome powder and terrain for taking. For the advanced riders & skiers only.
Source: http://www.powderhounds.com/USA/Colorado/Silverton.aspx
10. Tamarack resort, McCall Idaho

Source: Flickr: Nicholas D.
Why not think of Idaho for your next winter Vacation? Stunning snow and runs for everyone.
Almost closing down in 2008, this resort has had a make over, but isn't inundated with the crowds yet.
11. Wolf Creek, Pagosa Springs, Colorado


Source: Flickr: Zach Dischner
Boasting the most snow in Colorado, Wolf Creek is a Powder Paradise.
From Beginners, Glades and Steep and Deep. Predominately a locals mountain, this is a must visit!
12. Le Massif, de Chalevoix, Quebec City


Source: flickr: Kym Shumsky
Le massif is located 75 km from Quebec city. The highest mountain in Canada, East of the Rockies, it has it all, along with a 7.5km sled run! Why not soak up some fabulous snow and culture on your next winter trip.
13. Mad River Glen, Vermont

Source: Flickr Todd Page
Get your ski's shined up…..a skiing resort only.
14. Sundance Mountain Resort, Sundance, Utah
Source: http://www.sundanceresort.com
Sundance Mountain resort in an hour from Salt lake city, located in the Provo canyon, set in a unique small town.
The mountain not only caters for your beginner friends but has deep, wide bowls for those expert riders.
15.Blue Mountain, Collingwood, Ontario (near Michigan)
Source: http://www.bluemountainworldcup.ca
"Just about the same distance as going to Boyne Mt from Metro Detroit & it is bigger and better. Few know that it exists in this part of the US. On the shores of Georgian Bay of Lake Huron, Ontario, it does not get any more beautiful in this part of the world" -Kevin Campbell
16. Mt Washington, Vancouver Island, BC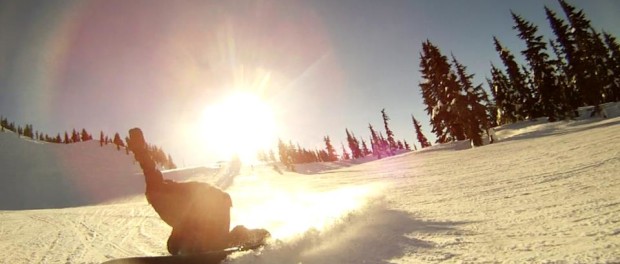 An impressive 11 meters of annual snowfall, this mountain is also has the pacific ocean as its backdrop and surrounded by the beautiful, Strathcona national park.
17. Sipapu ski and summer resort, Taos County, New Mexico
Source: Flickr FrenchKheldar
You wont have to wait in a lift line here….it is New Mexico's fastest growing Mountain-so get here quick!
18. Crystal Mountain, Washington
Source: Flickr S Ehlers
Superb 'inbounds back country' and if you score a clear day, views to die for. A hidden gem with the Seattle locals.
19. Ski Cooper, Colorado
"Skiers and riders can enjoy our wide-open cruisers and mogul lovers can blast our short bumps or tree runs on the backside. Hardcore powderhounds can rip through our glades and backcountry terrain and do it all on those big bluebird Colorado days! our lift lines are short and our runs long"
source: http://www.coloradoski.com
20. Red River resort, New Mexico

Source: Flickr jayRaz
Known as the "Ski Town of the Southwest." You will think you are on a set from a favorite Western movie. A great resort for the family.