When looking for your next Winter holiday, why not venture away from your typical resorts? World wide, Europe has the largest option of alpine resorts, so why do we keep going to the same ones? Here comes a list of 8 European Snow resorts NOT to be left off your list.
1. Zinal, Valais, Switzerland
Situated on the edge of the Val d'Anniviers, where it becomes the Zinal valley, it is situated amongst the highest peaks of the Alps. Boasting one of the best areas for off-piste and backcountry terrain in the Alps, when the powder falls you will be skiing fresh tracks for days. Also home to an Avalanche training centre. It is around a 2.5-3 hour drive from Geneva.

Source: Flickr Ricardo Hurtubia
2. East Tirol (Osttirol), Austria
Not to be mistaken with North Tirol, two hours from Innisbruck, East Tirol is close to the Italian border.
With six ski areas, and not the hustle and bustle of you larger resorts, it is a locals paradise. A combination of no lift lines and a collection of undiscovered gems it is a great alternative for your next winter vacation.

Source: Flickr Steve Kennedy
3. Kolasin 1450, Bjelasica,Montenegro
If your into Glades, this is the place to head. Stunning birch forests and deep powder you will be tantalised by this stunning terrain. Light on your pocket and all the perks of a first class ski resort. This Balkan Gem is sure to put a smile on your face.

Source: Flickr Adrien DUBUISSON
4. Davraz, Isparta, Turkey
Turkey wouldn't typically be on your list when thinking about your next ski or snowboard vacation, it is however one of Europe's best kept secrets. Nestled between crystal clear lakes it offers runs for both beginners and advanced riders. There are not many places where you can enjoy both great snow conditions and the famous Mediterranean ocean.

Source: Flickr Aziz SALTIK
5. Jasna, chopok, Slovakia
The country of Slovakia is one which has been vastly overlooked by many western tourists for many years, this is however, slowly changing. The Main Ski areas of Slovakia can be broken into two sections. The High and Low Tatram mountain ranges, which are located toward the north of Slovakia. The Low ranges surprisingly have better ski conditions, sue to the baron landscape in the higher elevations.
Jasna is tucked in the Low mountain range and is by far the most developed of Mountains. The scenery is breath taking, defiantly a spot to keep on the list.
Source: http://www.skiingslovakia.co.uk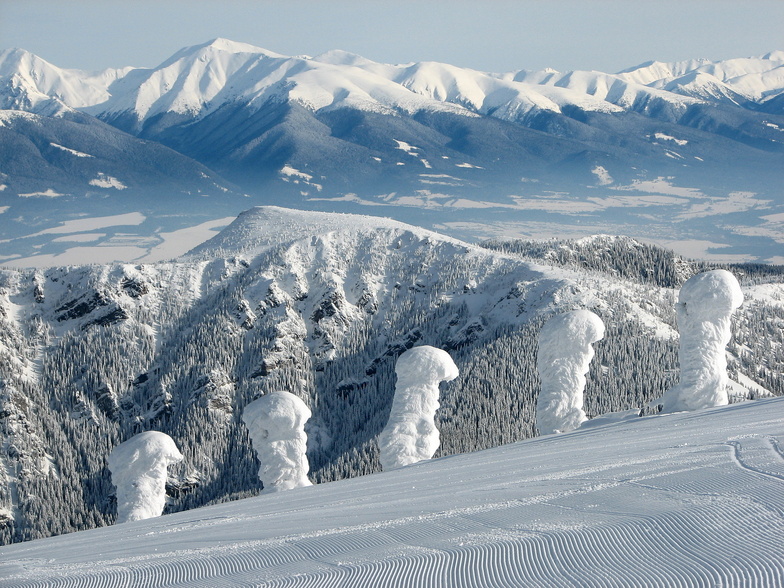 Source: http://www.snow-forecast.com
6. Pamporovo, Rhodopi MTN, Bulgaria
It may come as a surprise that we have Bulgaria on our list of Mountain. Part of the beauty of Bulgaria's landscape is its spectacular mountain ranges and come winter they are covered in the white powder which we al love. Pamporovo resort is the second largest in Bulgaria and claims to be the sunniest, with 200 days of sunshine per yea Who doesn't love to hit the slopes on a blue bird day.

Source: Flickr Daniel
7. Hinterstoder – Höss, Austria
A popular destination for those from Vienna, this resort is relatively unknown to the rest of Europe. With world cup designed slopes, this mountain will get the even the most experienced riders/ skiers heart pumping. Not to scare you off, it also has family friendly runs. it offers the best of both worlds! A great alternative to the big name destinations.
Source: Flickr a_kep
8. Stryn, Norway
The reason this resort has made the list, is not because of its winter skiing, but it's SUMMER skiing! Located on the Jostedalsbreen Glacier. Opening usually late may to October (depending on how quickly the roads are accessible after winter) there is a lift and t-bar. With the sun out till midnight it is like skiing you have never experienced before. Don't forget to cool off in the Hardangerfjord.

Source: Flickr TravelingOtter